And we've decided to feature one of the two hottest Australian's to ever grace the entertainment world.  Yup, we're talking about the well-stocked in all the right places, sister of Street Fighter's Cammy (Kylie Minogue)…  The ever so gorgeous, Dannii Minogue.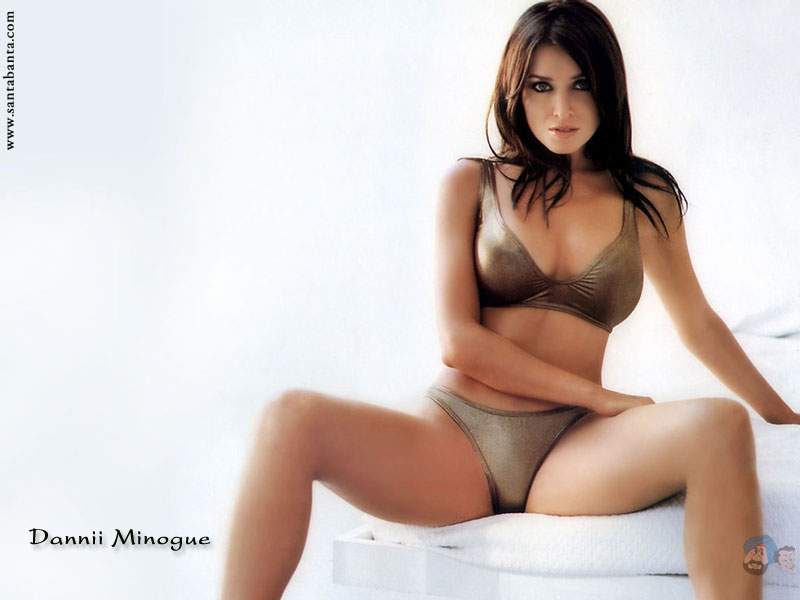 Oh, this woman is such a sight. From her music videos to her just sitting as a judge on a reality show… Man, she would surely steal one's attention.  Her gorgeousness is won't go unnoticed even to the most absent-minded of all.
Who is Dannii Minogue?
Dannii is an Australian award-winning singer, songwriter, actress, model, and media personality.  She rose to prominence in the early 1980s for her roles in the Australian television talent show Young Talent Time and the soap opera Home and Away, before beginning her career as a pop singer in the early 1990s. Minogue achieved early success with hits such as "Love and Kisses", "This Is It", "Jump to the Beat" and "Baby Love", though by the release of her second album, her popularity as a singer had declined, leading her to make a name for herself with award-winning performances in musicals Grease, Notre Dame De Paris and other acting credits The Vagina Monologues and Lady Macbeth.  The late 1990s saw a brief return to music after Minogue reinvented herself as a dance artist with "All I Wanna Do", her first number one UK Club hit.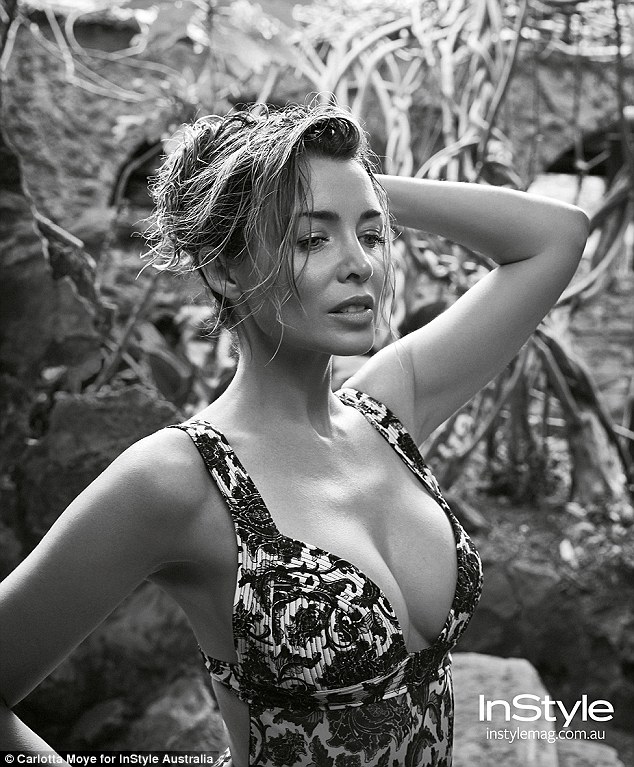 Her Early Life
Dannii Minogue was born on October 20, 1971, and was brought up in Surrey Hills, Melbourne.  She attended Camberwell Primary School and later Camberwell High School.  She is the younger daughter of accountant Ronald Charles Allan Minogue, and Carol Jones, a dancer from the United Kingdom (Maesteg, Wales).  She is the youngest of three children, born between 1968 and 1971; oldest sibling Kylie Minogue is a pop icon, while brother Brendan is a news cameraman in Australia.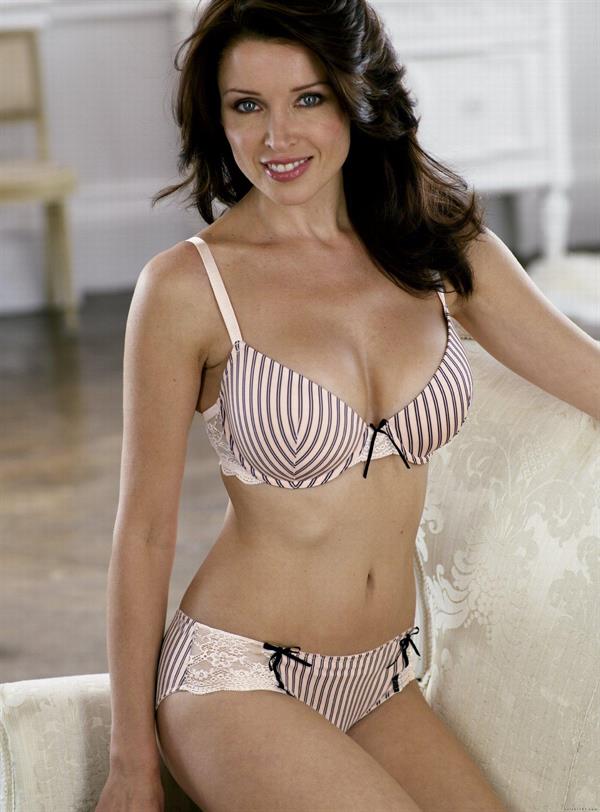 Entertainment Career
Dannie began her career as a child on Australian television.  In June 1978, at the age of 7, Dannie had secured a role in the Australian series Skyways (1979).  In 1982, she joined the weekly music program Young Talent Time.  She recorded her first solo recordings for the program, including a cover version of Madonna's hit single "Material Girl"; during this time, she also performed live at several sold-out nationwide concert tours.  In 1988, Dannii departed from Young Talent Time to continue her acting career, appearing as the rebellious tomboyish teenager Emma Jackson on the soap opera Home and Away in 1989.
In 2001, Dannie released her biggest worldwide hit, "Who Do You Love Now?", while her subsequent album, Neon Nights, became the most successful of her career. In the UK, she has achieved 13 consecutive number one dance singles, becoming the best-performing artist on the UK Dance Chart.  She has had a total of nine UK Top 10 singles, twelve Top 30 singles in Australia, thirteen UK club Number 1 singles, 7 million records sold worldwide and six Gold certified singles in Australia.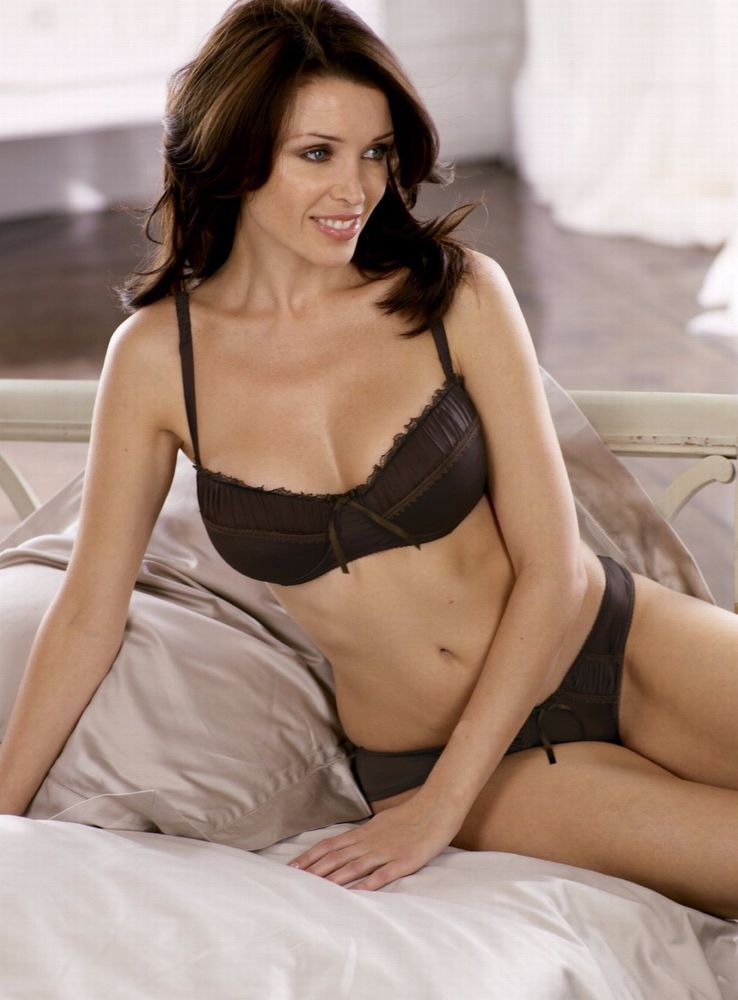 Since 2007, Dannii has established herself as a talent show judge and television personality.  She judged on Australia's Got Talent from 2007 until her departure in 2012, and from 2007 until 2010, she also judged The X Factor UK, where she was the winning mentor in 2007 and 2010 with Leon Jackson and Matt Cardle, respectively.  In 2013, Dannii became a judge for the ninth series of Britain & Ireland's Next Top Model, and on The X Factor Australia from 2013 until 2015, where she was the winning mentor in 2013 with Dami Im.  In 2017, she took on the role as judge on the new BBC show, Let It Shine and in 2019, Dannie joined the judging panel on the Australian version of The Masked Singer.
Fashion Career
In September 1988, Dannii released her own fashion range, 'Dannii'.  She became interested in fashion design while appearing on Young Talent Time.  Dannii had designed the clothing she had worn on the show, and the positive response from the audience resulted in her releasing her own line.  Her debut line Dannii sold out across Australia in just ten days and was followed by three additional summer lines in 1989.
Since joining The X Factor and Australia's Got Talent in 2007, Minogue has become a Style Icon in Australia, Ireland, and the United Kingdom, receiving critical acclaim from various fashion designers such as Victoria Beckham and wearing dresses from J'Aton Couture, Antonio Berardi, Dolce & Gabbana, Marchesa, Philip Armstrong, Carla Zampatti, Gucci, and Aurelio Costarella and has featured on fashion magazines like Cosmopolitan, InStyle, and Vogue.  The press in Britain has especially taken notice of her sense of fashion and different hairstyles since Cheryl Cole joined The X Factor in 2008 often comparing both of them.  The praise Dannie got from the tabloids on The X Factor lead her to set up her own line called Project D along with a fragrance.
The first line from Project D by Dannii and Tabitha was sold exclusively by Selfridges in the United Kingdom, the Spring / Summer line was showcased by Dannii during the live first Sunday night show of The X Factor Season 7, wearing her Jingle prom-style dress. In August 2012 the label was rebranded and relaunched as Project D London.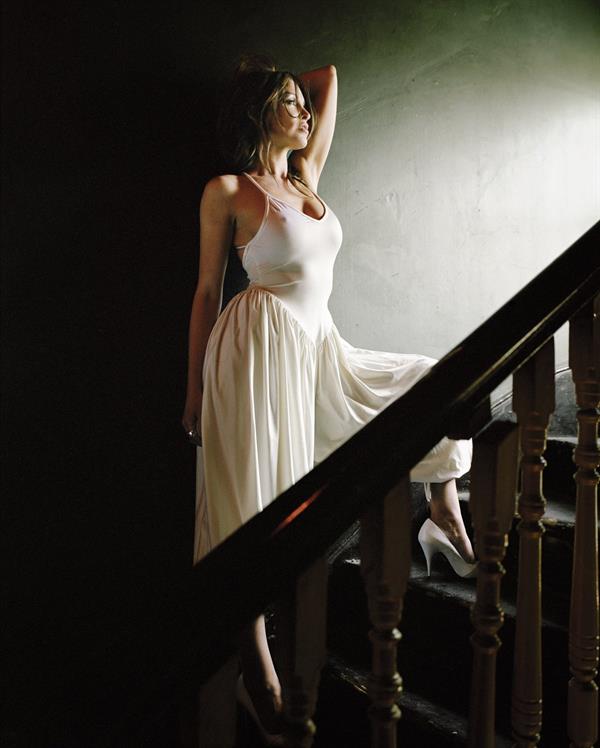 In late July 2011, it was announced that Dannii would serve as the ambassador for 2011's Melbourne Spring Fashion Week, a role that will see her participate in a series of appearances in September (2011).
Dannii continued her expansion into the fashion world in 2014 by launching her own eCommerce store danniishop.com.  In addition, she announced the launch of her petite clothing line through Target Australia.  To date, Dannii has released six Dannii For Target Petites Collection ranges along with a range of shoes and accessories.
Relationships
In January 1994, Dannii married actor Julian McMahon, whom she met in 1991 while working on the television series Home and Away.  McMahon is the son of the former Prime Minister of Australia Sir William McMahon and Lady McMahon.  Minogue and McMahon were married for less than two years and divorced in 1995.  In October 1995, Minogue posed nude in the Australian edition of Playboy.  Commenting on the reason she posed nude, Minogue said she "just had a marriage break-up. Most women go to the hairdressers – I did Playboy.  I chose the photographer, the location, what I did or didn't want to wear, and everything else about the pictures.  I found it a really liberating, empowering experience."
In October 1999, Minogue became engaged to the 1997 Formula 1 World Champion Jacques Villeneuve (son of Ferrari Formula 1 great Gilles Villeneuve), but their relationship ended in 2001.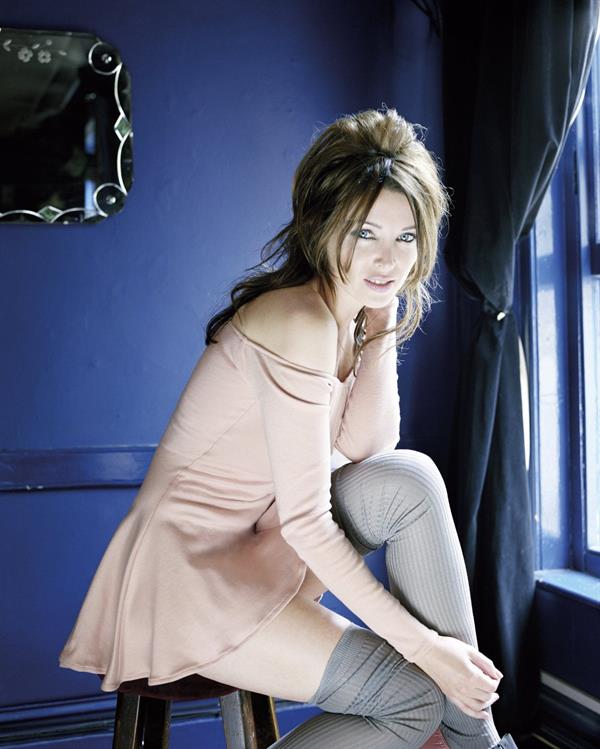 In early 2002, she began dating music producer and Bros bassist Craig Logan, whom she met while recording material for Neon Nights. They ended their relationship in December of the same year.
In August 2008, Dannii began dating English model and ex-professional rugby league player Kris Smith.  They met in Ibiza, where Smith was celebrating his 30th birthday.  Dannii gave birth via cesarean section to a boy, Ethan Edward Minogue-Smith, at Royal Women's Hospital in Melbourne, Australia on July 5, 2010.  She had previously planned for a home birth.  In April 2012, Dannii announced on Twitter that she and Smith had separated.
Controversies
In 2002, the British National Party, a far-right and anti-immigration political party, claimed that Dannii supported their cause following comments she had made in an interview with Britain's GQ.  In the interview, Dannii was quoted saying that French National Front leader Jean-Marie Le Pen had "struck a chord with people", and that "even the street signs [in Australia] are written in Asian".  Dannii responded to the British National Party's claims in Gay Times magazine saying, "I am not a racist. That is not how I live my life. I have a Jewish manager, I perform in gay clubs, I come from a multicultural background and I am very proud of that."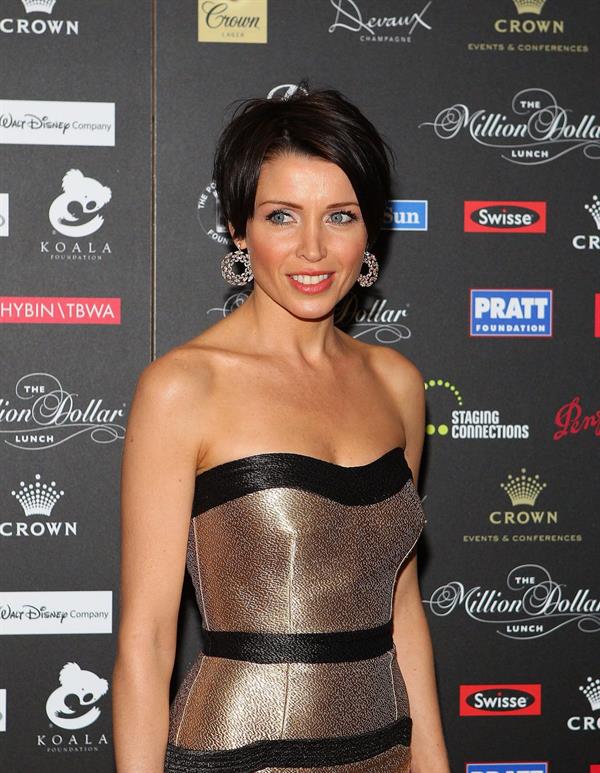 Dannii received much criticism during series 6 of The X Factor.  The controversy began after the first live show on after Dannii commented on press reports stating that Danyl Johnson was bisexual.  After his performance of "And I Am Telling You I'm Not Going", in which he had changed the gender of the person being addressed in the song from male to female, Dannii remarked to Johnson on air that he didn't need to change the gender if the press was to be believed.  Her remarks sparked an online backlash.
Her Body Measurements
Dannii stands 5 feet, 2 inches and rocks a 35-25-34 figure.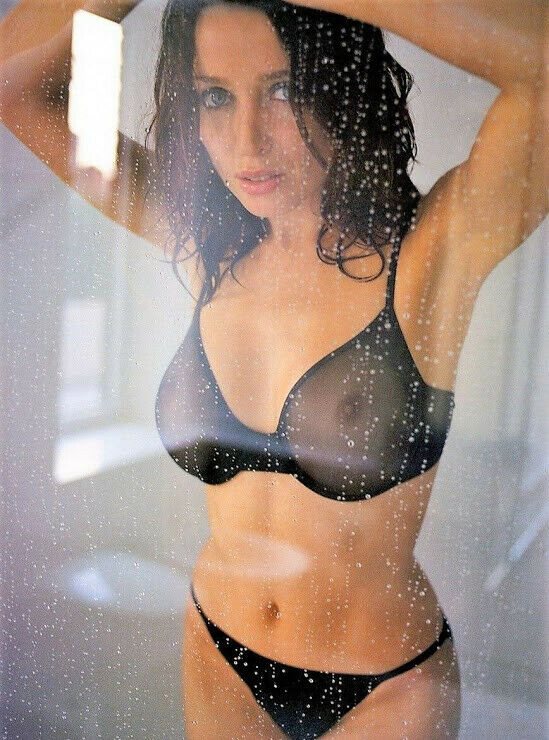 Dannii Minogue Photos
Follow Dannii on Instagram for her latest lifestyle posts.
Also, do check out our Dannii Minogue page for more of her.