Khaddi Sagnia is the type of athlete who will make you her instant fan.  You see, aside from being superb at her sport, she also sports a superb look.  Oh, that body.  It's perfect 10 to me and I'm pretty sure that you'd rate her the same.  Man, just look at how fit and beautiful her physique is…
Now, can it get any better than that?  Maybe.  But I don't think there are a lot who's got or can surpass what she has.
Who is Khaddi Sagnia?
Khaddi is a Swedish track and field athlete specializing in the long jump.  She competes for Ullevi FK.  Her early personal bests in long jumps are 6.78 meters outdoors (+1.9 m/s, Söderhamn 2015) and 6.66 meters indoors (Malmö 2015).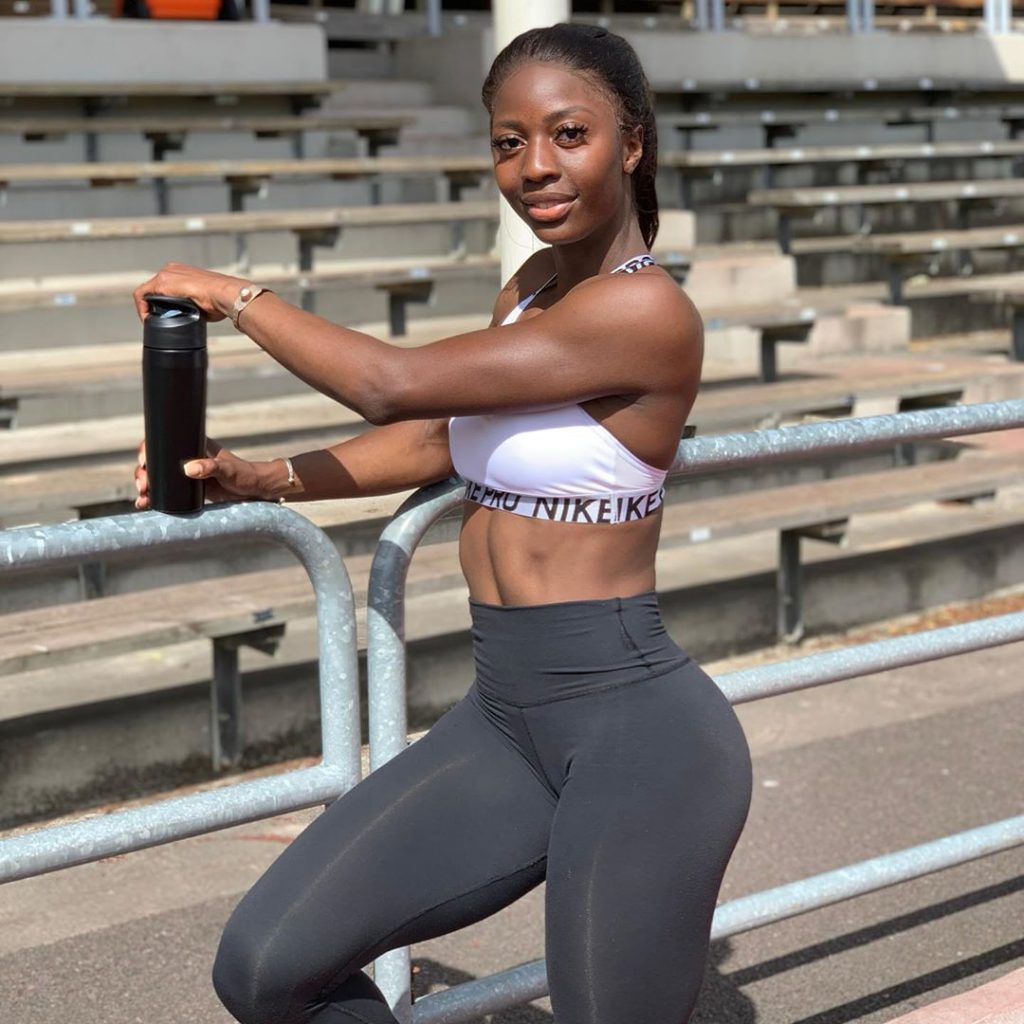 Her Early Life
Khadijatou "Khaddi" Victoria Sagnia was born on April 20, 1994, in Helsingborg, Sweden.  Her mother Sutay was born in the Gambia but grew up in Sweden.  Khaddi Sagnia has seven siblings.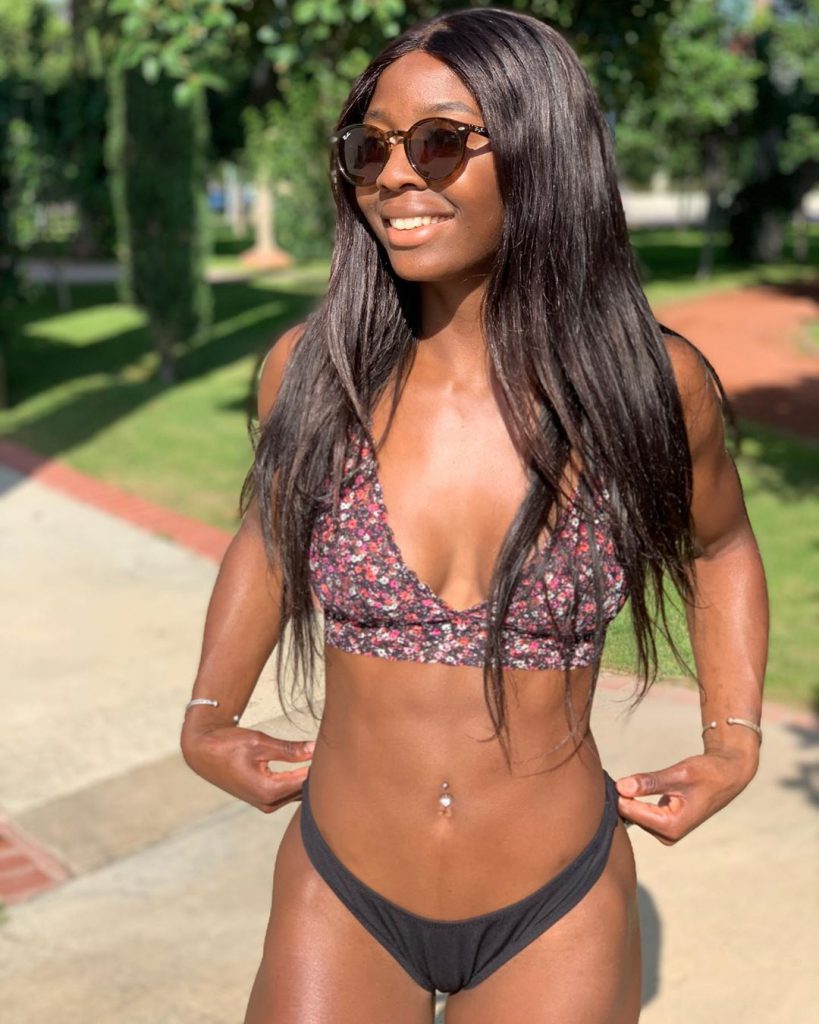 Career Start
Khaddi started with track and field in 2007 and has developed as an athlete at a very fast pace.  Even before attending the Youth Olympic Games in Singapore (where she won the gold medal in the triple jump final), she had represented the senior national team.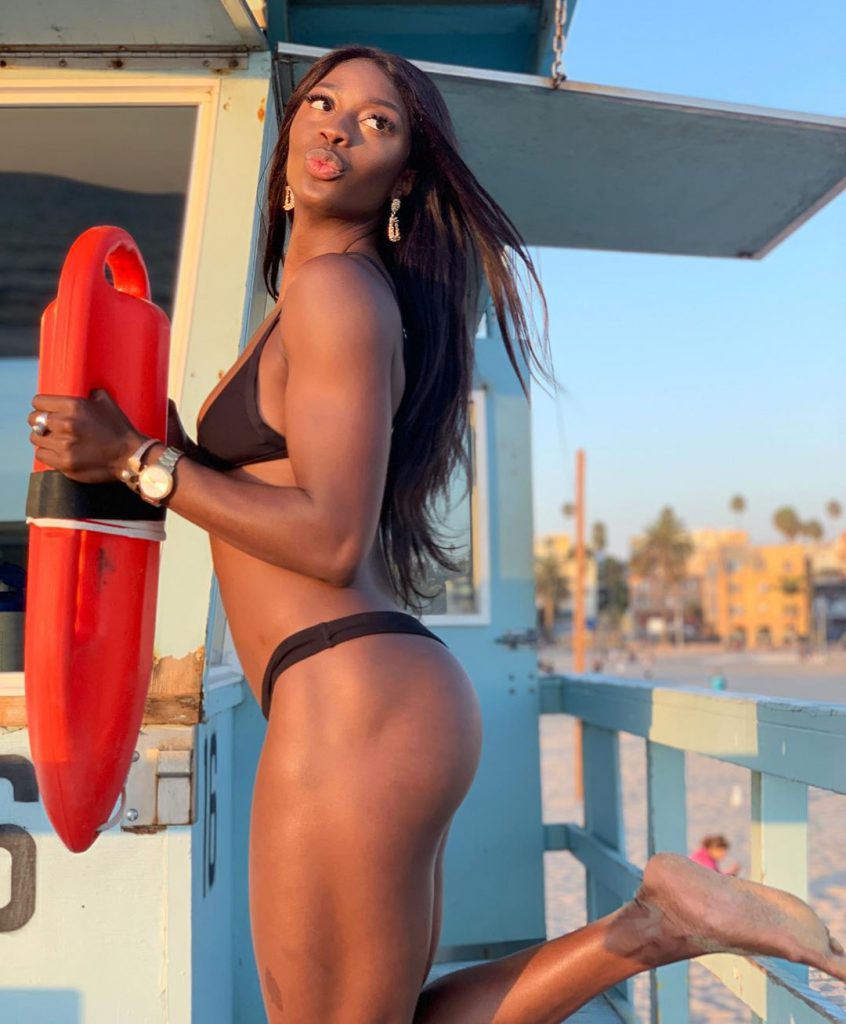 Facts and Trivia
Her most recent best records in long jump are 6.81 meters outdoors (+1.8 m/s Mölndal, 2020) and 6.92 meters indoors (Glasgow 2018).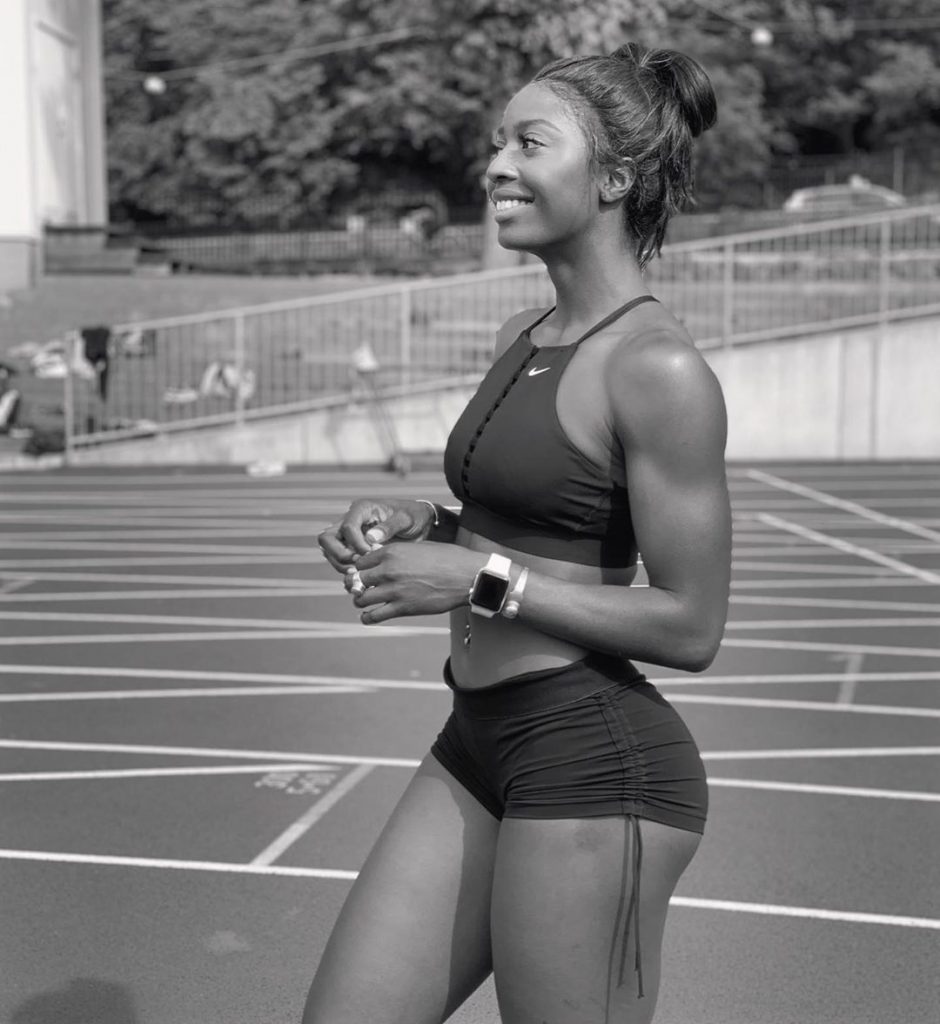 Khaddi Sagnia Photos
Follow Khaddi on Instagram for more of her personal posts.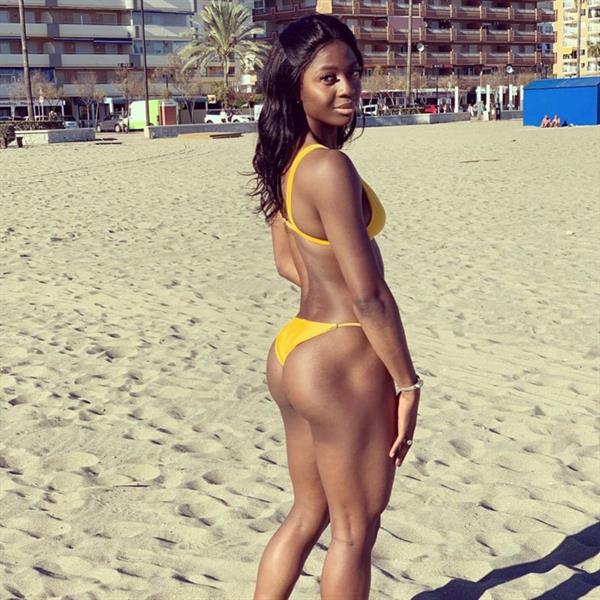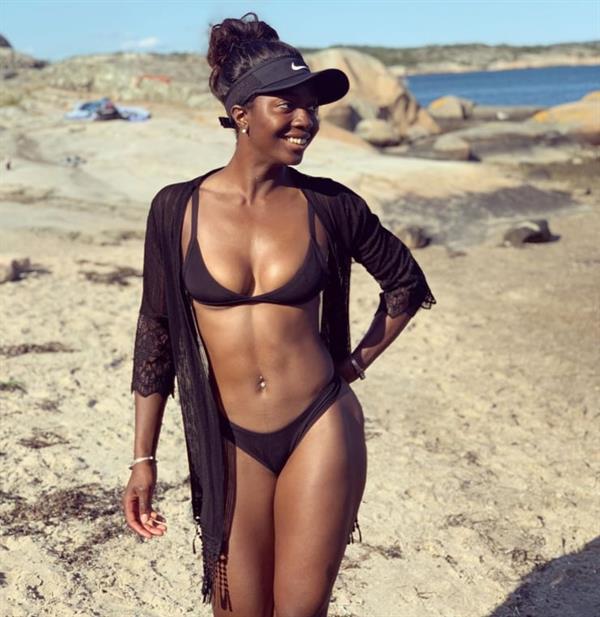 ---
And another body beautiful plus beautiful faced field hottie here.  Ladies and gentlemen, after the mouth-opening hotness of Khaddi, here's Yulia Levchenko.  Just check out her wholeness…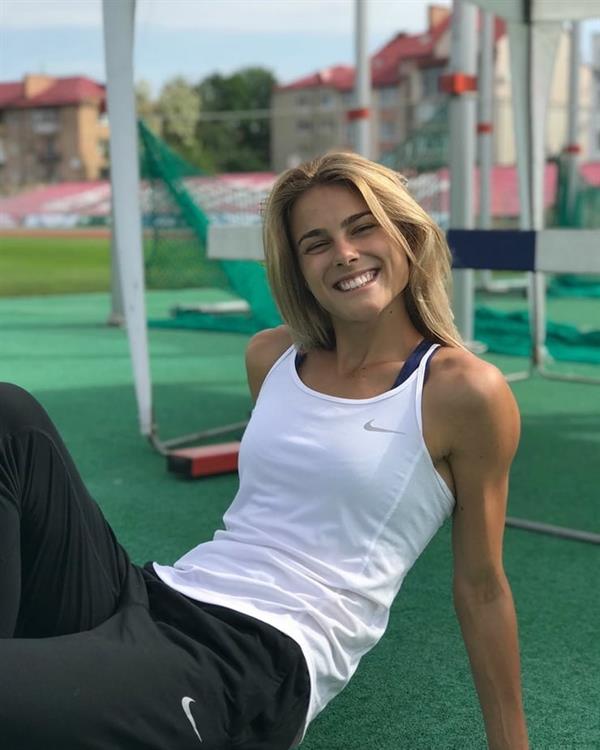 Man, you'd totally look for her videos after.  She is so attractive that you'd sometimes feel like you're looking at a Victoria's Secret model or a Sports Illustrated Swimsuit feature, right?  Ah yes, now before you enjoy her gallery below, why don't you find out more about this track goddess…
Who is Yulia Levchenko
Yulia is a Ukrainian high jumper.  She is the 2017 World Championship silver medallist and competed at the 2015 World Championships and the 2016 Olympic Games.  She is also the 2017 European U23 champion.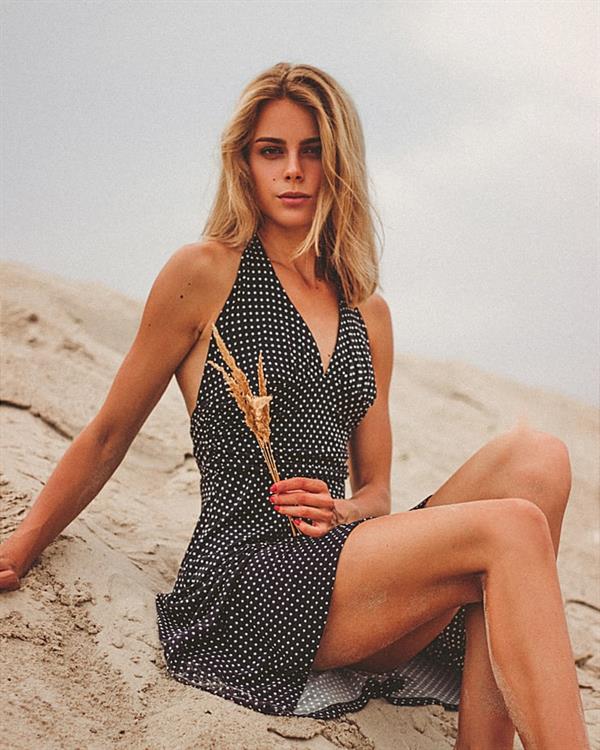 Yuliya Andriyivna Levchenko was born on November 28, 1997.  She is also a bit of an actress and has appeared in Poslednyaya Noch (2015).
Career Journey
Whilst at school in Kiev, Yulia's high jumping career started when she caught the eye of a trainer – her high school PE teacher.
"One day he took me by the arm in the school hall, where there was a jumping pit, a bar, and racks.  I was told how to jump and I tried.  My first cleared height at 12 years old was 130cm, so I began to practice regularly and hit the athletics circuit."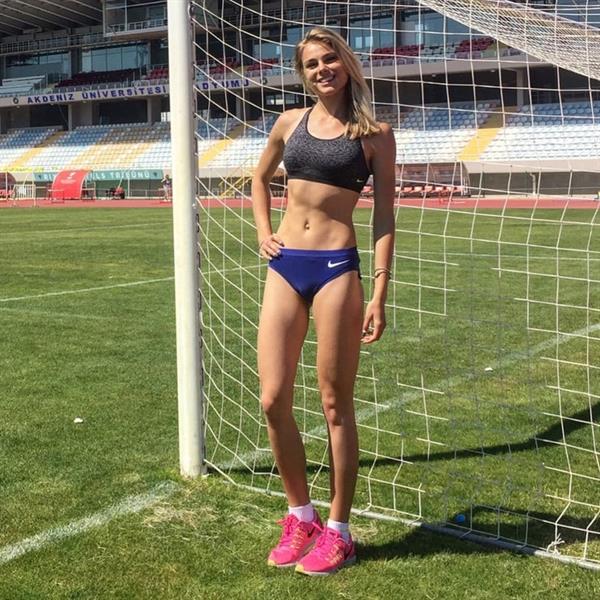 Yulia's natural ability was soon displayed to the world when she won Gold at the Youth Olympic Games in 2014, a victory that confirmed her desire to make a career out of the sport.  She was 16 at that time.  With full focus on that sport, Yuliya progressed and had big improvements.  She followed her breakthrough win with a bronze medal at the 2016 World U20 Athletics Championships and made her first appearance at the Olympics that same summer in Rio.
Despite not even being 20 at the time, Yuliya stepped up to compete in a senior competition in 2017 and enjoyed great success, starting her season with a bronze at the European Indoor Championships and ending it with a career-best silver medal at the IAAF World Championships in London, where she also jumped a personal best 2.01m – an incredible achievement given her age and the experienced competition she faced.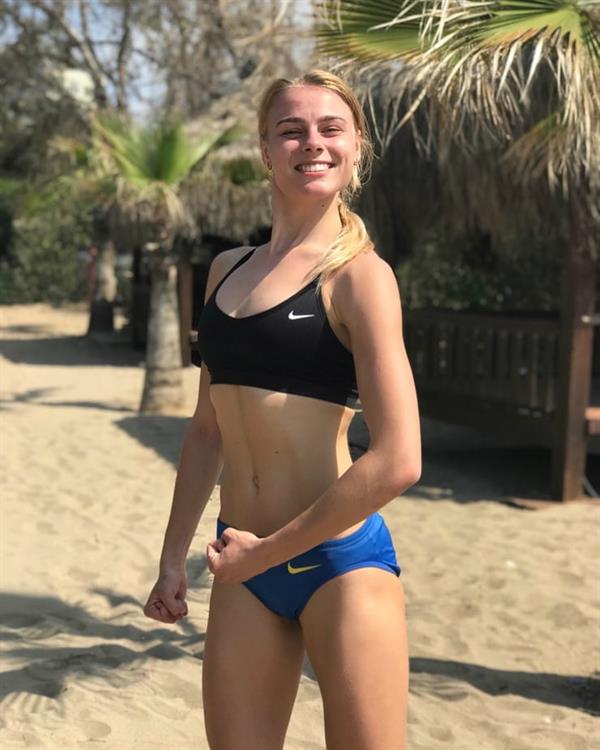 Yulia's progress continued with gold medals at the Ukrainian Championships in 2018 and 2019 and a personal best (indoors) of 2.00m at a 2019 meeting in Feminin Val d`Oise, France.
She added to her major championship medal haul by taking silver at the 2019 European Indoor Championships in Glasgow, UK and narrowly missed another podium spot at the World Championships by finishing fourth in Doha in 2019 with a jump of 2.00m.
Facts and Trivia
In 2017, she was named European Athletics Rising Star of the Year by EA.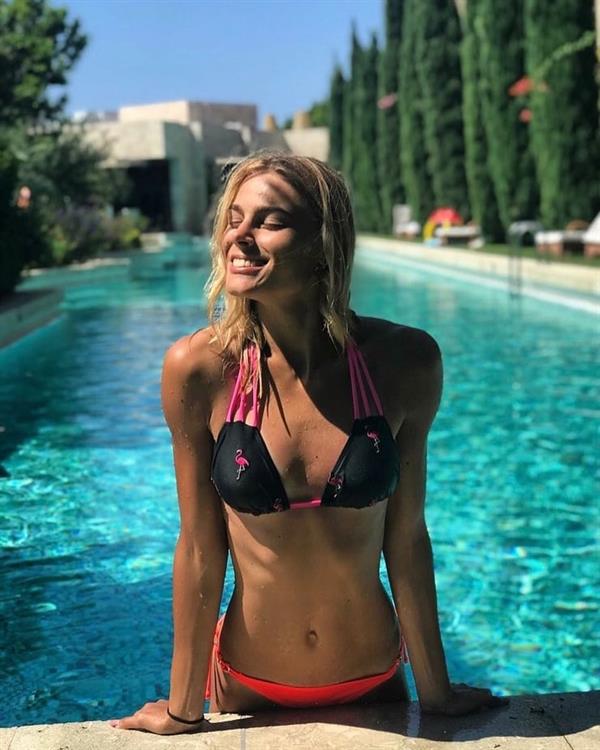 Yulia Levchenko Photos
Follow her on Instagram for her newest lifestyle posts.