Kelsey Calemine aka Fatherkels will just brighten up your day!  A photo of her in a bikini is guaranteed to brush the gloom away.  Really.  Her lithe body will make your palms sweat.  Now, add her super expressive eyes and that stare that could melt and what do you get?  Sweaty palms.  Yup.  And probably the urge to just want to stare at her photos alone.  With nothing else in mind but a "solo time" to just admire her beauty.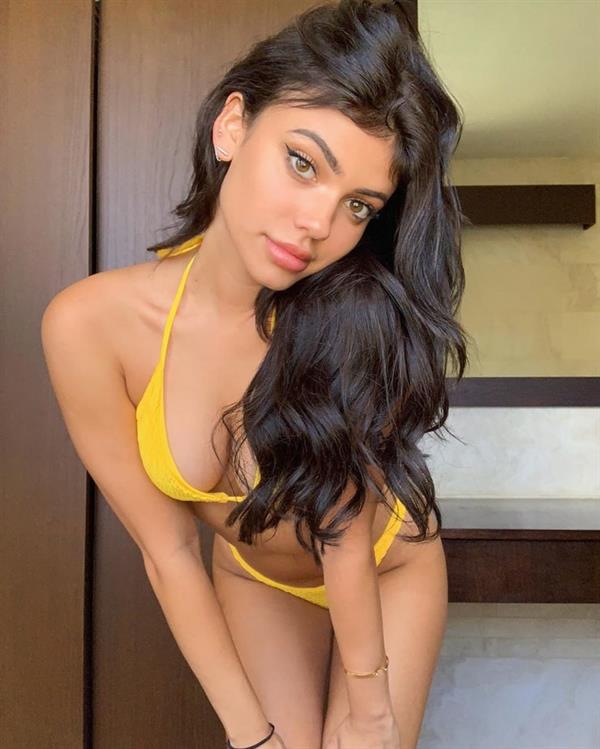 Who is Kelsey Calemine?
Kelsey is an American internet celebrity who is most famous for her fatherkels Instagram account.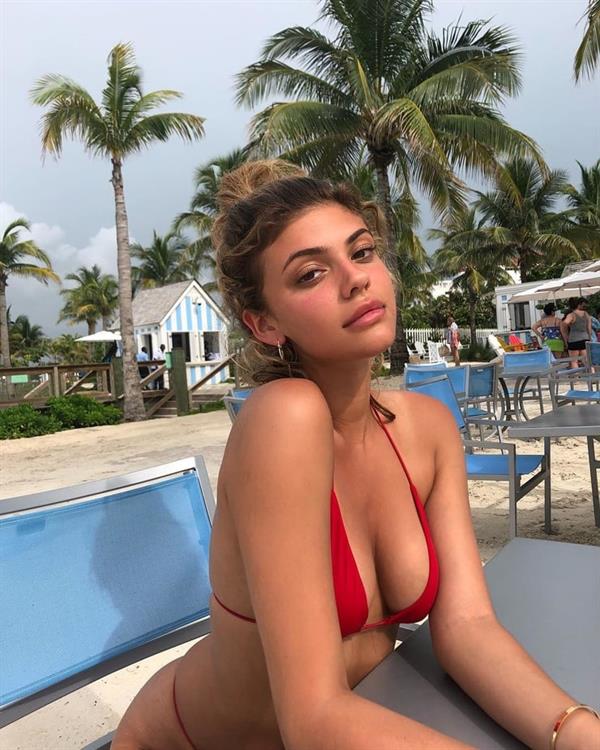 Her Early Life
Kelsey Calemine was born on January 14, 1999, in Los Angeles, California.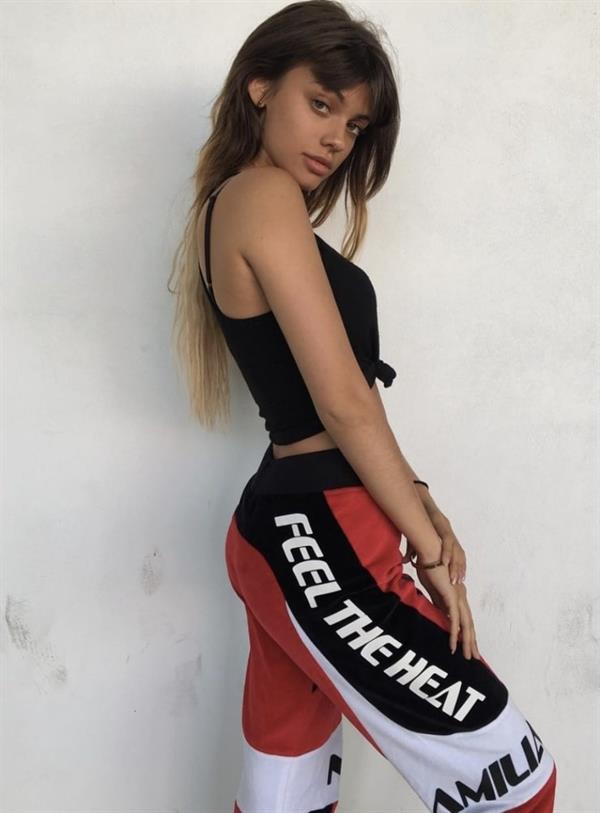 Born on 14 January 1999, Kelsey Calemine lives in Los Angeles, California, USA. She has a younger stepbrother.
Career Journey
Kelsey Calemine gained popularity through photo blogging on the photo-sharing website Instagram.  She already had over 300k followers on her Instagram account before she got noticed by the 'Pretty Little Liars' star Lucy Hale.  However, as she got the attention of the followers on Lucy Hale's Instagram and Twitter accounts, her popularity skyrocketed within a few months.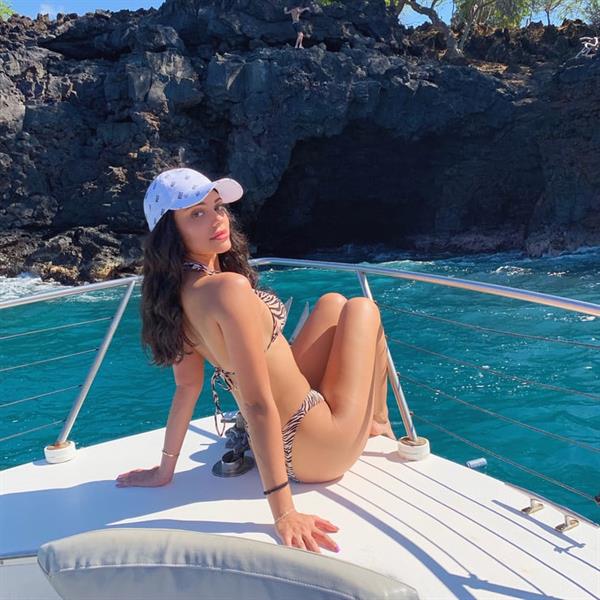 Facts and Trivia
She has been in a relationship with Ryland Lynch.  She also previously dated Asher Brown and has been romantically linked to Marshmello.
Kelsey Calemine's Instagram account is basically a stream of photos of her showing off her latest styles or a new hairdo.  Speaking of her new hairdo, she is quite well known for changing her hairstyle very often and dyeing her hair with different colors.  Her obsession with dyeing hair color is something she has in common with her celebrity lookalike Kylie Jenner.
Kelsey Calemine is a fan of Spice Girl Emma Bunton.  When she was young she even wore pigtails in her hair to imitate her idol.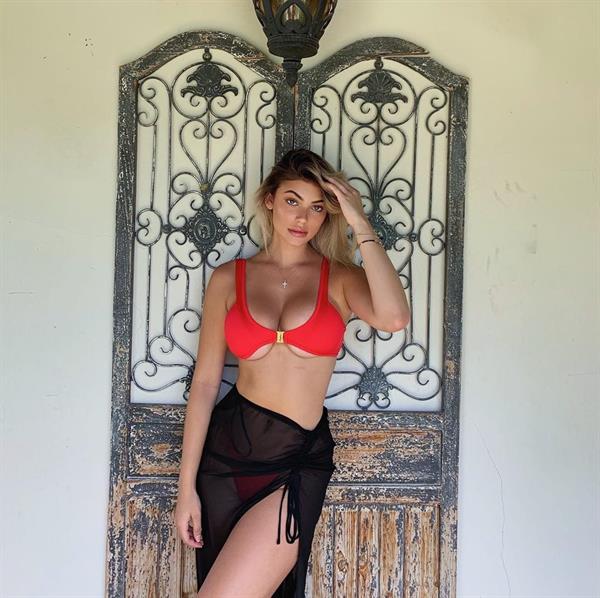 It is said that Kelsey Calemine has the eyebrows of Lucy Hale and the pout of Kylie Jenner. The picture of Kelsey that Lucy Hale shared on social media was probably shared originally by one of Kelsey's fans, as it was captioned "If Lucy Hale and Kylie Jenner had a child it would look like this."  When Lucy Hale posted that picture of her, Kelsey, who is a very sporty girl, responded by posting "Hey, my mom just called me to ask for a shout-out."
Her Instagram posts helped her gain not only a lot of followers but also the attention of stars like Lucy Hale.  The actress found the similarity between her and Kelsey's facial features so striking that she had posted on her Instagram account a picture of Kelsey to confirm from her followers if the person was real or the picture was morphed digitally.
Her Body Measurements
Kelsey stands 5 feet, 6 inches and rocks a 33-24-34 (30C) figure.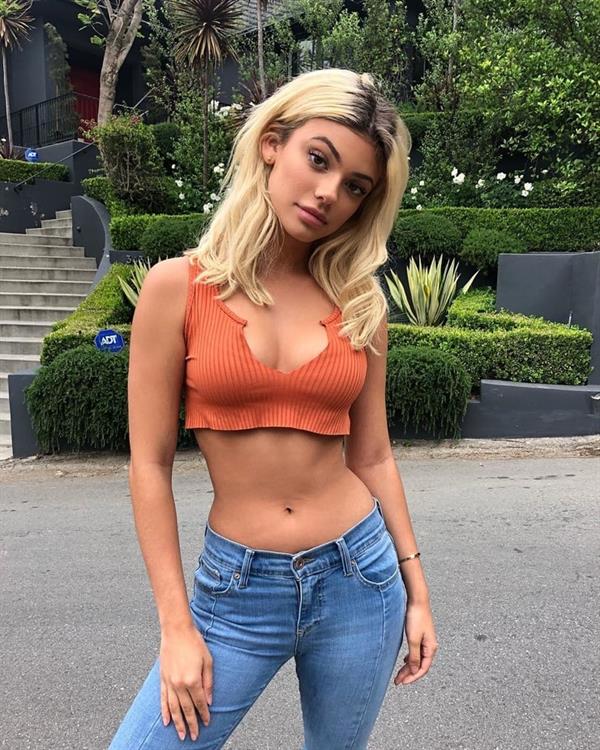 Kelsey Calemine Photos
Join her over 2.7 million followers on Instagram for her newest lifestyle posts.
Also, do visit our Kelsey Calemine page for a good amount of her gorgeous pictures.