Now, this feature right here is something that will bring out the fitness freak in you.  After being inspired by Whitney Simmons here, you'll be able to do your dream 5 pushups and 5 situps.  And then after that, when you get completely tired from being pumped up, you'll just stare at her pictures.  I mean, that's your reward.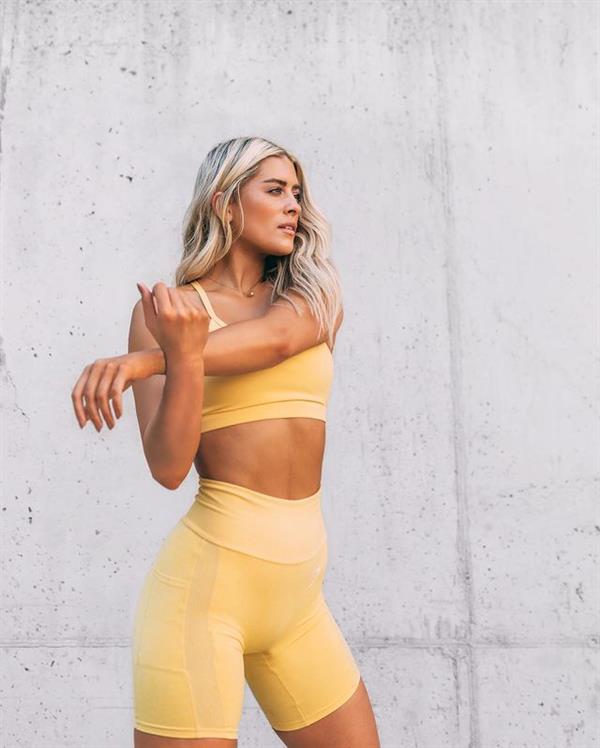 And yup, her looks are just inspiring and one (the beholder) might consider a reward.  Whew.  We could just stare at her all day.
Who is Whitney Simmons?
Whitney is an American social media celebrity, fitness model, health vlogger, and Gym Shark athlete.  She rose to fame after posting motivational and instructional videos on YouTube for women.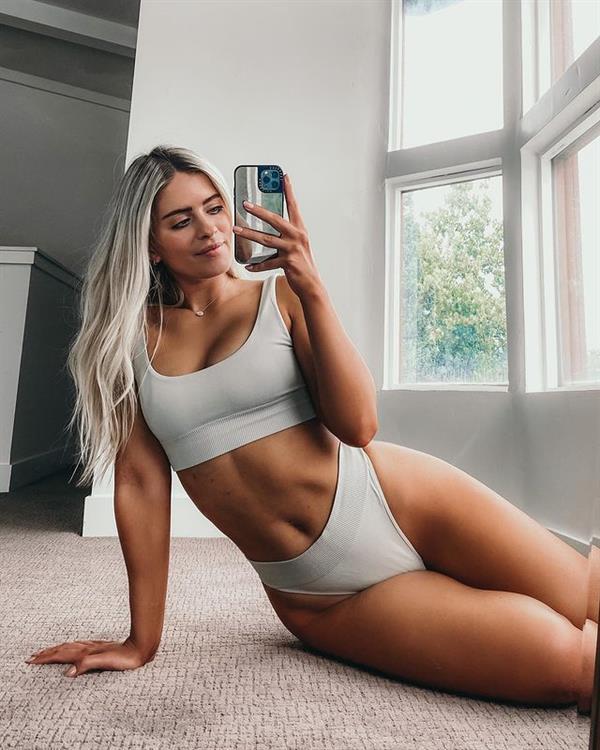 Her Early Life
Whitney Simmons was born on February 27, 1993, in Fresno, California but she was raised in both Arizona and Cincinnati, Ohio.  She has brothers named Austin, Slade, and Deacon and a sister named E Claire.  Growing up, Whitney was extremely active.  She competed in gymnastics for 11 years and was obsessed with the idea of becoming a cheerleader.  She tried out for the cheerleading squad at Utah State University and, to her surprise, was accepted onto the team.  After being dropped in her second year, she became depressed and started eating poorly.  She was eventually encouraged to hit the gym again and used her workouts as a kind of "therapy" to make her feel happy again.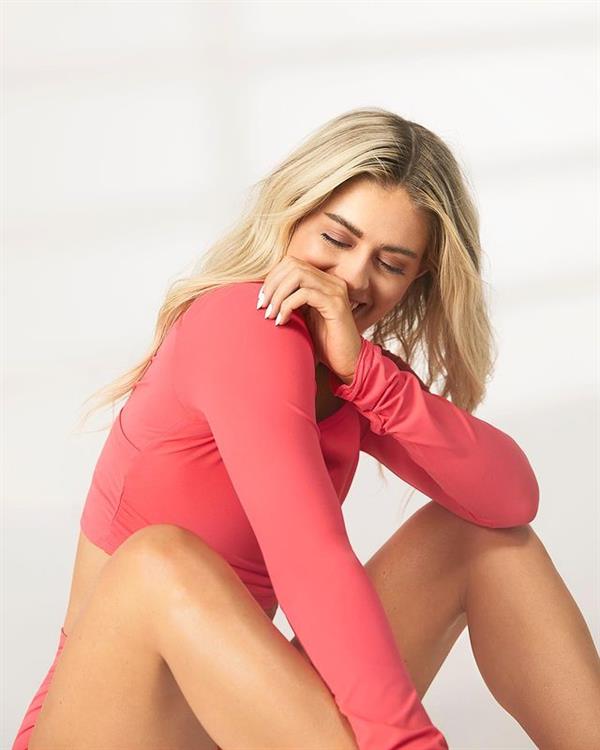 Fitness Journey
The effects of being cut from the cheerleading team were devastating for Whitney.  In order to feel better, she would also eat a lot of junk food.  When she returned home from college, her parents realized how sad she had become.  Her dad suggested to her that she get back into fitness, as a way to bring her out of the depression.
At first, she says that she thought weightlifting was the exact opposite of what she needed.  She believed it would make her huge and bulky – not realizing the toning benefits of lifting weights as a woman.  Looking back on this period, she says that the gym was her mental and physical "therapy".
Whitney loved how the endorphin's made her feel happy.  She also loved how quickly she was changing her body.  She began to keep the world updated with the progress on social media; starting with Instagram, then moving on to YouTube but it was on YouTube where she really made a name for herself.
"I started watching YouTube back in high school and always wanted to create my own channel but was hesitant to put myself out there in fear of what others would say or think of me.  As my love for living a healthy lifestyle continued to grow, I began posting fitness content on my Instagram and transitioned shortly after to YouTube."
In August of 2016, she told her mom she was leaving her job in marketing to pursue YouTube as a full-time career.
Whitney now is also an international brand ambassador for Gymshark, a UK-based activewear brand.  Unlike many of her Youtube counterparts, Whitney's videos focus on her inspirational fitness routines and healthy lifestyle, rather than endless product reviews.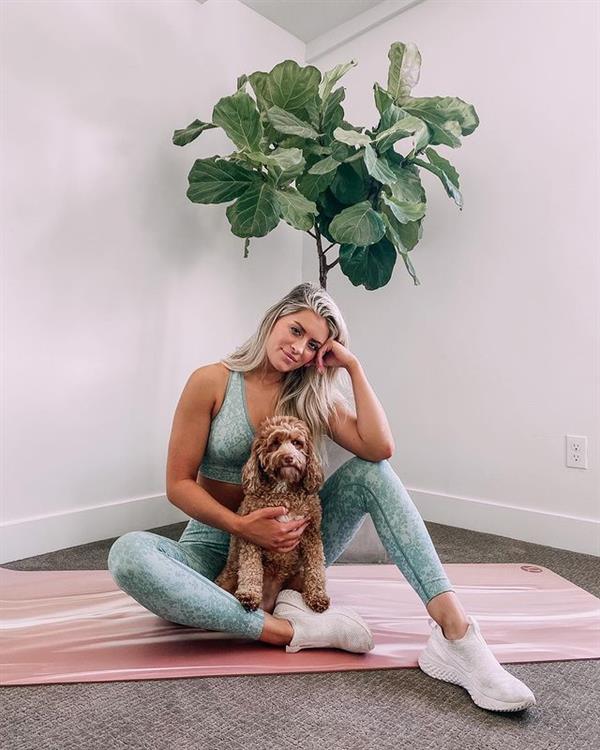 She is also the co-founder of a health and beauty brand called TULA.
Facts and Trivia
Whitney is a firm believer in living a healthy lifestyle over dieting.  She said she has tried dieting and failed again and again.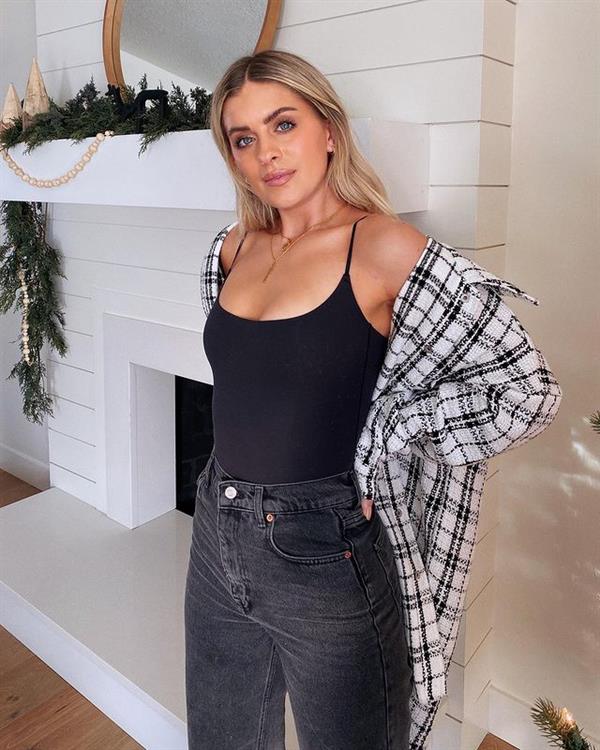 "It was a never-ending cycle.  As soon as I realized the importance of living a well-rounded healthy lifestyle, I dropped the diets.  Living a healthy lifestyle is so much more than working out, it's about feeling good on the inside and out."
Her Body Measurements
Whitney stands 5 feet, 6 inches and she rocks a 34-24-37 figure.
Whitney Simmons Photos
Join her over 3.2 million followers on Instagram for her latest personal posts.
And don't forget to check out our Whitney Simmons page for more of her.