Oh yes, a woman this beautiful deserves our Friday feature spot.  Ladies and gentlemen, Natalie Portman's body double in Your Highness is here…  Ms. Katie Larmour!  And boy is she going to make your day!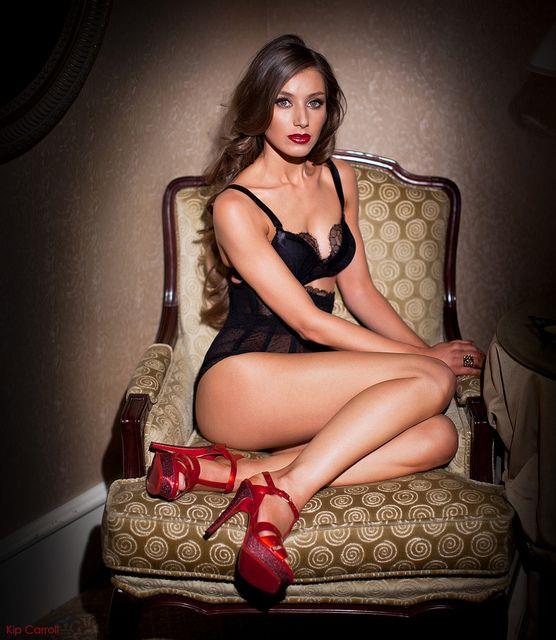 We've always admired women who don't just invest in their looks but also in their talents.  And Katie here is worthy of all the admiration.  Read on and find out what she has started and what she did with what the heavens have given her.
Who is Katie Larmour
Katie is a Northern Irish designer, TV presenter, curator, and media personality.  She is known for her work on Miss Conception (2008), A Belfast Story (2013), and Sketchy with Diarmuid Corr (2010).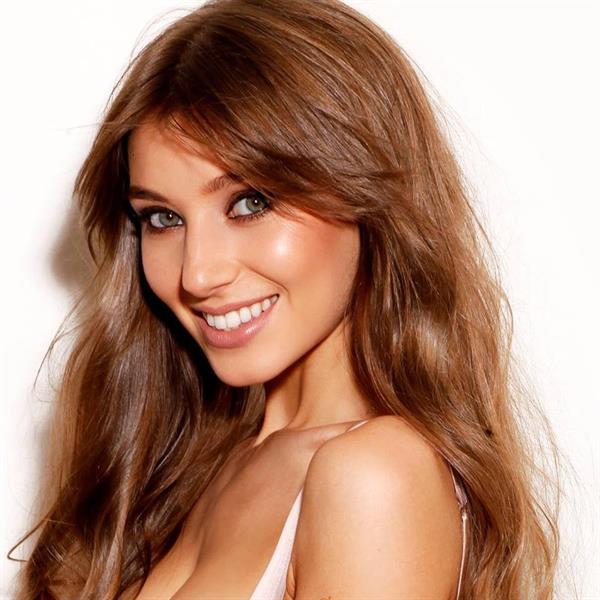 Katie has also appeared in various programs on UTV, Setanta, and RTE as a part-time or contributing presenter as well as hosting public events including the annual Chinese New Year Celebrations and announcing Queen Elizabeth II's arrival at Stormont Parliament Buildings at her Diamond Jubilee garden party celebrations in 2012.  Between 2008-2015 Katie has been the official 'face of', stage host and fashion TV presenter for Belfast Fashion Week.
Her Early Life
Katie Larmour was born on August 10, 1985, in Belfast, Northern Ireland.  She trained as an Applied Artist at the University of Ulster's School of Art and Design in Belfast, graduating in ceramic medium for her degree show in 2006.  She worked as an art and antique dealer for eight years after her graduation, before pursuing her lifelong dream of setting up Katie Larmour Design Studio in 2014.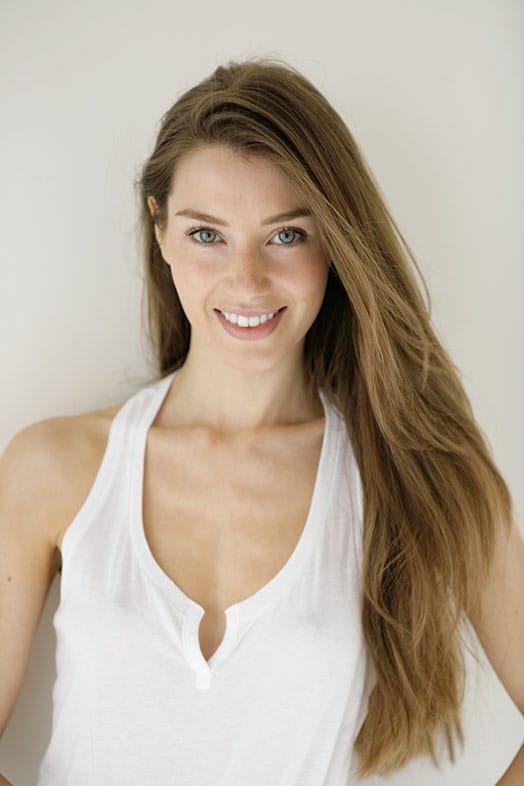 After her studies, she continued her passion for art presenting arts and culture programs for Northern Visions Television (NvTv), a local community station based in Belfast.
Designer Career
In 2013, Katie collaborated with high-end Irish womenswear designer and fellow university student Riona Treacy to create a joint one-off swimwear collection together.  Katie continued into textiles launching a luxury Irish Linen brand offering artisan home accessories along with vintage and antique finds. S he showcased with the British European Design Group in 2015 as part of New York Design Week.  Following on from this she collaborated with Heals of London in 2016 on an Irish Linen homewares range.  Her sustainability line of re-purposed vintage scarf cushions was carried by Dublin's Brown Thomas store for both 2018's summer and winter seasons, are available at Harrods in London, as well as being exhibited in Design Miami.
As her brand grew, Katie Larmour has expanded into producing soft fabric festive decorations as souvenirs created from salvaged Irish linen and exquisite beadwork that sparkle like 'jewelry' for the tree', which became widely available to Northern Ireland's flourishing tourist market in 2019, with an assortment of over 60 stockists and growing.  Katie often incorporates vintage textiles within her work and for this line, she resourcefully uses sustainable material by sourcing linen mill dead-stock, uses her own gathered off-cuts and a portion of the beading is cleverly reclaimed/recycled.  Stocked in over 70 outlets in their first season, they can be found across Northern Ireland (and further afield) in the gift shops of stately homes, magnificent castles, 5* hotels, national museums and galleries, prestigious libraries, City Halls, upmarket design-led boutiques and a host of official tourist offices and parliament buildings.  She also won a spot on 'The Big Bauble 2019', Craft NI's annual Christmas decoration project.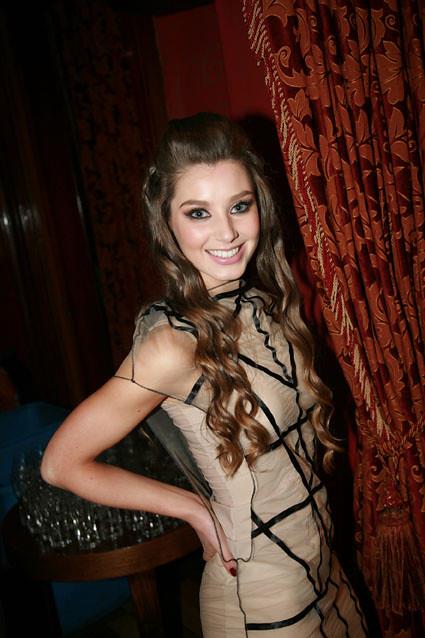 2020 saw her debut an exciting collection of ladies' apparel.  Her 'Roisin' ruffle top was a natural extension of her signature 'Rose' cushion, and as with all her creations over the years she has continued to give them traditional Irish names.  In tune with her brand, the garments use deadstock local linen fabric, are in small limited edition batches.  These will be kept exclusive tokatielarmour.com.  Linking in with her latest endeavor sees Katie take part in a national textiles TV program filmed in 2020 and to air in the Spring/Summer of 2021.
"I am very passionate about celebrating Irish Linen and its unique qualities.  The aim of my studio is to contribute to and promote, high craftsmanship, with designs that are timeless and classic, but with a contemporary freshness.  Each piece has a precious and individual beauty, complemented by the rawness of the pure Irish Linen texture." 
Facts and Trivia
Katie was the face of the official 'George Best Foundation', is an advocate for peace in Northern Ireland as an ambassador and spokesperson for Unite Against Hate Campaign run in conjunction with the Police Service in Northern Ireland (PSNI) since 2010, and has been the patron of Northern Ireland's only registered breast cancer charity Pretty 'n' Pink since 2009, often fronting awareness campaigns.
She has been selected and profiled as 'maker of the week' by the Crafts Council of England.  She was featured as a celebrated maker at the first-ever Linen Biennale taking place in Northern Ireland in 2018 as well as taking part in their launch campaign.  Katie joined the local Irish Linen community selling their wares in the pop-up Linenopolis store in the newly developed Linen Quarter and exhibited in Conway Mill's 'Fragments of Time' group exhibition on Irish Linen as well as the 'Island Art Centre's 'Lost in Linen' exhibition.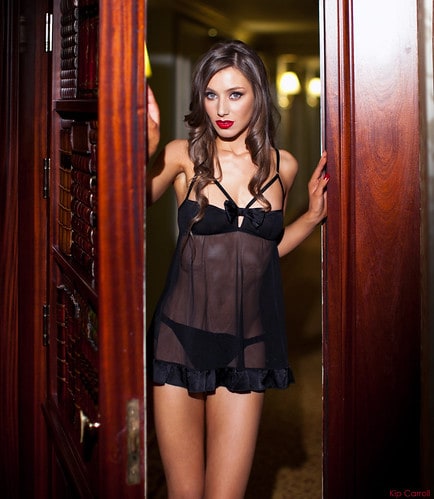 Katie's work has also been featured on the front cover of 'House Beautiful' magazine, in 'Haute Living' magazine, in the Financial Times 'How To Spend It' supplement, and selected for inclusion in 'Antiques & Home' magazine's 'picks' pages multiple times.  The brand is also listed on the official website of the Irish Linen Guild as a certified "trusted and recommended" purveyor of Irish Linen goods.
Katie and her work were often featured in publications such as The Irish Times and the Financial Times How to Spend it section.
Her Body Measurements
Katie stands 5 feet, 6 inches and she rocks a 33-25-35 (34B bra size) figure.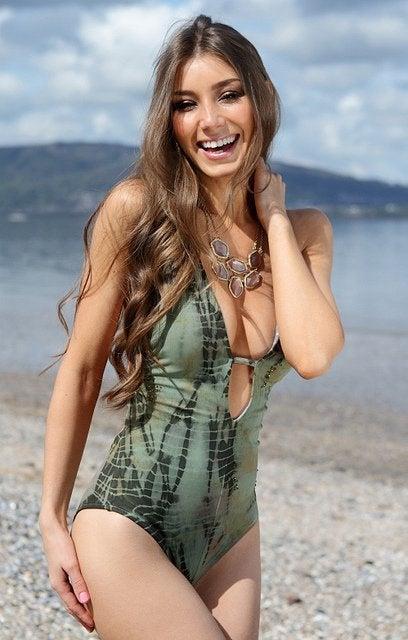 Katie Larmour Photos
Follow Katie on Instagram for her latest lifestyle posts.
And do visit our Katie Lamour page to rate her fab photos.