This inked, multi-colored haired babe is just hard to forget. I mean, once you get a good glimpse of even just a picture of her, she'd stay with you until the wee hours of the morning.  Oh, and she'll also give you one heck of a hardon.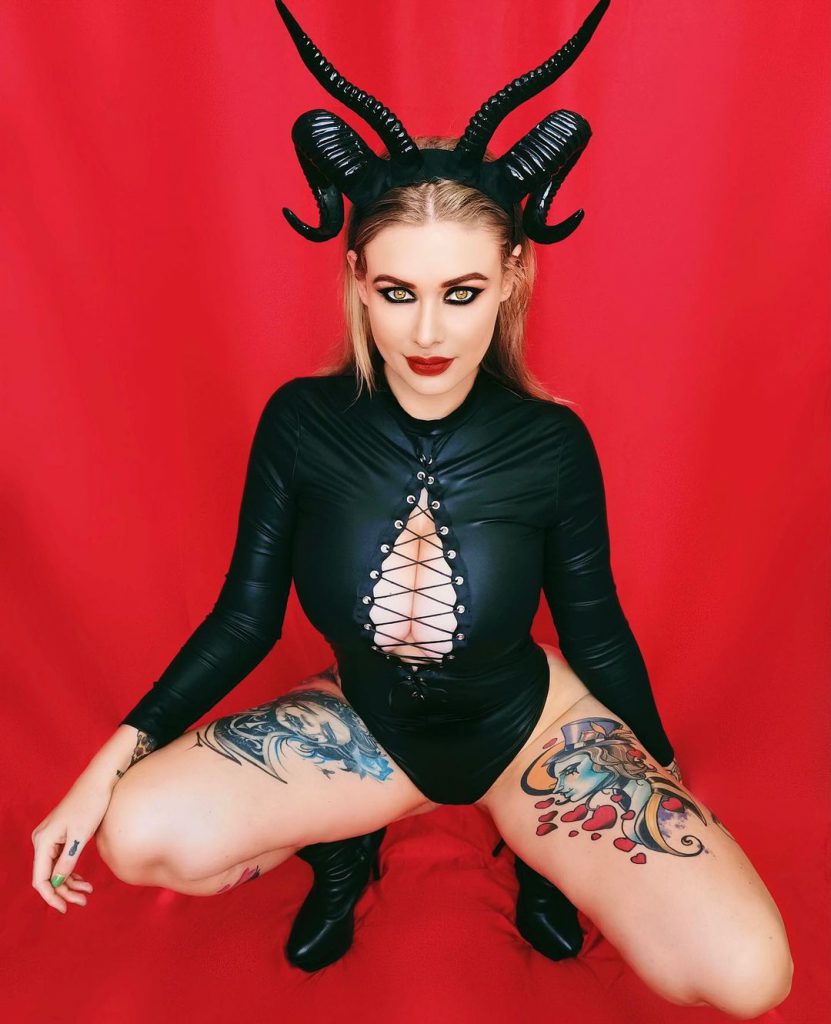 You see, Laura Lux here is just sinful.  Oh, and she's perfect to be on your wall or as your desktop wallpaper. Man, you will be able to do a lot with just a couple of her photos.
Who is Laura Lux?
Laura is an Australian DJ, model, and social media star currently based in Los Angeles.  As a DJ, she went on a worldwide tour and performed at venues like HP Underground in Darwin, Hush in Auckland, E4 in Berlin & Amsterdam, and Rain at the Palms in Las Vegas.  She has appeared alongside stars like Tigerlily and Yo Gotti among others, and was the official DJ of Monster Energy's Motocross Tour.  She has her own SoundCloud account where she shares her song playlists.  Her first mix series, "Vodkast", launched on March 4, 2016.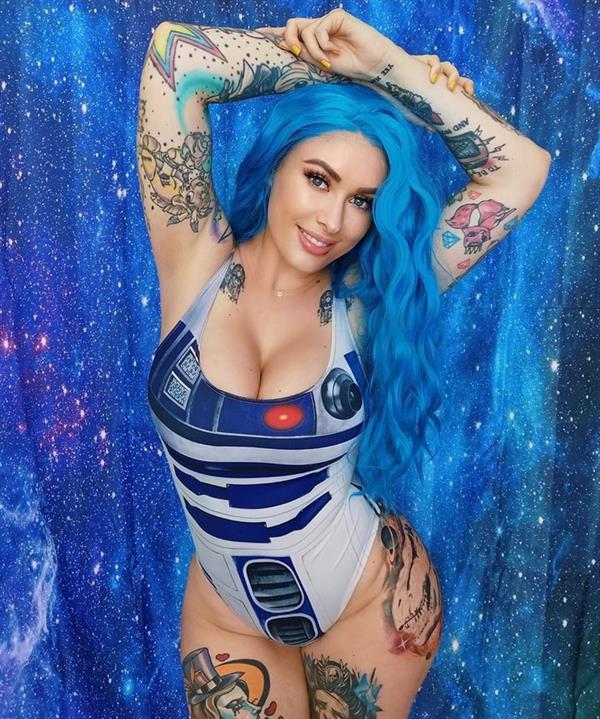 Laura is also an avid gamer and is dabbling in the video game streaming industry.  In November 2016, she launched her Twitch.tv account and started streaming live gameplay of popular video games.  She generally plays first-person shooter games, survival horror, and RPG games.
Laura Lux was previously involved in the adult entertainment industry and was known by the name Ashlee Adams.
Her Early Life
Laura Lux was born on August 23, 1988, in Adelaide, Australia.  She is very close to her family.  She has two brothers, one of whom, Mark Sellar, is a businessman and is also the winner of the Australian reality TV series The Big Adventure.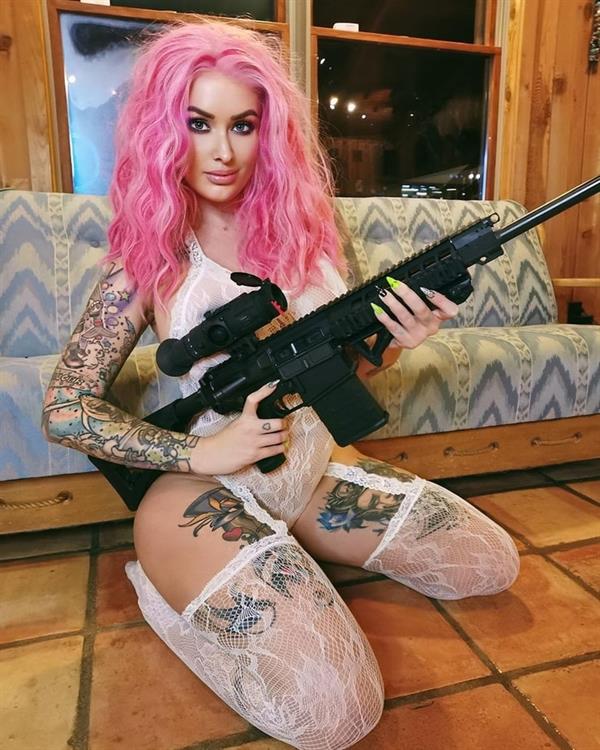 Career Journey
Laura Lux started her social media journey on MySpace in the late 2010s.  For the next few years, she has moved to most other social media platforms like Instagram, Twitter, and Facebook.  The pictures she shared on the photo-sharing platform Instagram made her very popular and earned her a huge fan following.  She has a number of Instagram profiles under the names "darthlux", "luxvader" and "djlauralux".  In 2011, she started her career as a DJ.  She began as a resident at the famous HQ Nightclub in Australia and performed around Adelaide and Melbourne.  As she gained popularity, she eventually moved to the United States and settled in Los Angeles, California.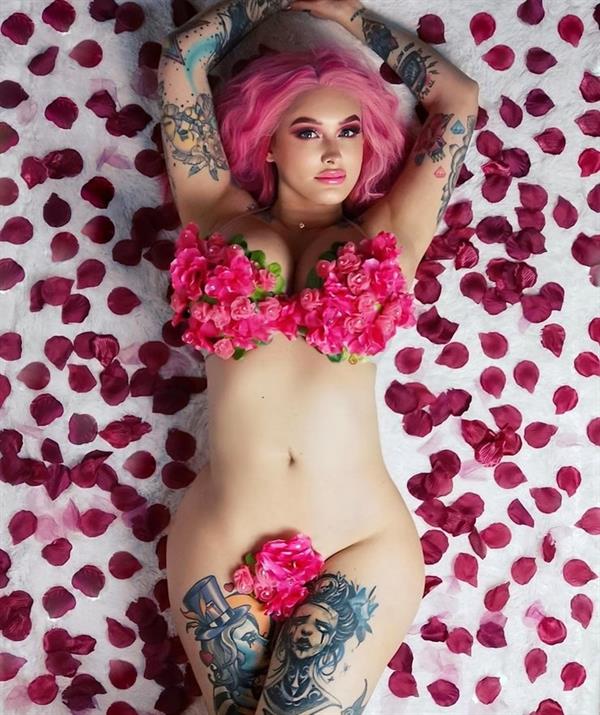 Facts and Trivia
Laura is friends with fellow Australian Instagram stars Emily Sears and Jessica Cribbon.
Laura, along with her best friend Emily Sears, made it to the news headlines in early 2016 after they took on men who sent them unsolicited images on Instagram. Describing it as a form of online harassment, they started to expose such people by revealing their behavior to their girlfriends.  The news soon made it to the Huffington Post and went viral within a short period of time.  While talking about the incident, she mentioned that despite the fact that she has received hateful comments from a section of people for her lifestyle, a number of young women lauded her for her efforts at handling an otherwise overlooked real problem that many women face regularly.  She eventually inspired a bunch of women, including her friend, to take action against such behavior.
She recently joined Twitch.tv where she live-streams herself playing video games and also hosts IRL chats.
Laura Lux is a down-to-earth person and loves to stay connected with her fans on social media.  She regularly replies to fan comments, answers questions and often takes ideas from her fans.  She has been very vocal about various causes she felt strongly for, from politics to sexual abuse.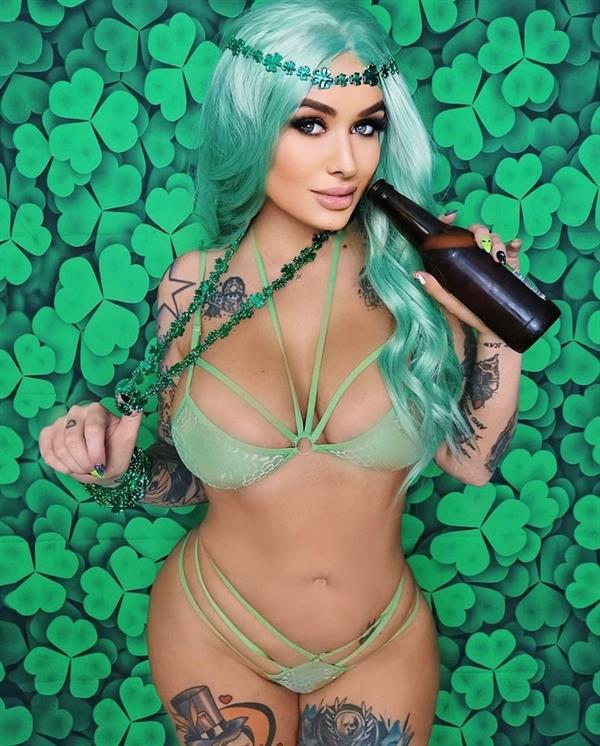 Laura Lux, who was saddened by the death of Harambe, the gorilla at the Cincinnati Zoo that was killed after a mishap, often shared memes about the incident on social media.  After being taunted by a friend, she told her followers that if her tweet gets shared 2,000 times, she will get a tattoo saying "RIP Harambe". She has a number of tattoos all over her body and was certain that her growing fan base would add the new tattoo to the list soon.
She supports LGBT community as she has lots of gay friends and takes part in parades and gay club events.  Lara often shares her involvement with other people on social media.  She loves to travel, and went on a month-long world tour with Mia Vassallo in 2015, traveling to many cities in Europe, America, and South-East Asia. S he documented her trip to different places on her Instagram account "luxvader", which was originally named "luxandmia".
Her Body Measurements
Laura stands 5 feet, 7 inches and she rocks a 36-30-40 figure.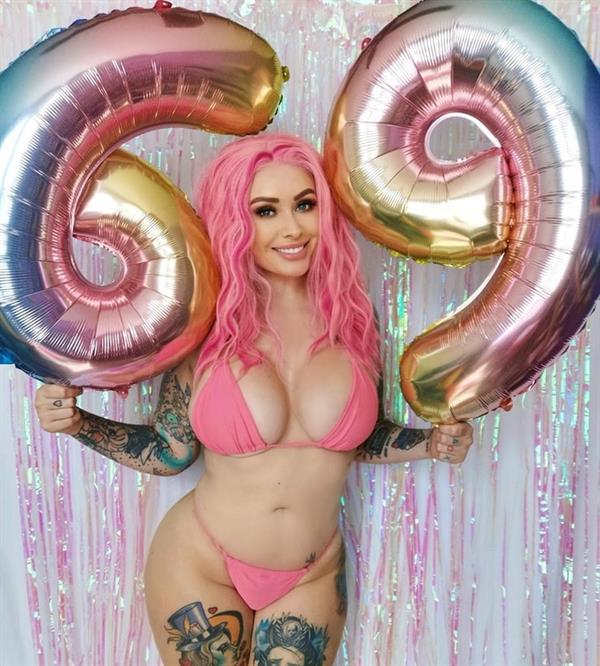 Laura Lux Photos
Join her over 1.7 million followers on Instagram for her latest super hot personal posts.
Also, don't forget to visit our Laura Lux page for more of her terrifying hotness.