Oh, yes…  Sophie Horn is a marvel to look at.  She's the reason why I watched golf, really.  You see, I don't understand the game but because of her, heck…  Who the hell would pay attention to the game when you can just stare at this beautiful specimen swing?
Her sexy shots outside of the sport are a treasure to us Hotness Hunters.  And yes, we got a lot of them after this entry. So come on!
Who is Sophie Horn?
Sophie Horn is widely regarded as the "sexiest golfer in the world," and she is also a model, fitness trainer, TV host, and magazine writer.  She also has a sizable Instagram following because of her golf (and other) images.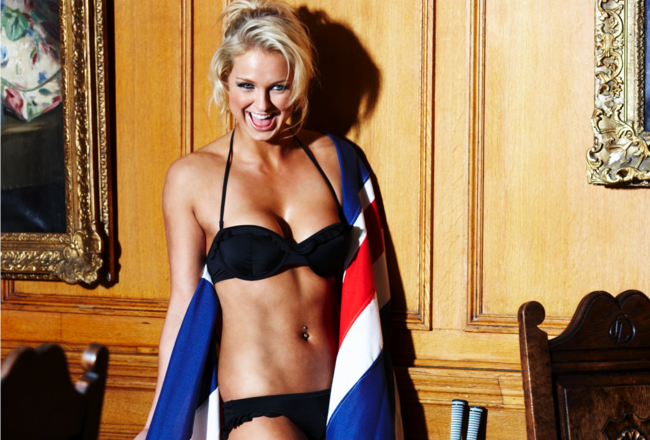 Her golf accomplishments include working as a golf specialist for GQ magazine and having a golf-related exercise regimen for the television program Golfing World.  She was also a contributor to the UK magazine Golf Punk as the Golf Nurse.
Her Story
Sophie Horn was born in England on January 1, 1986.  She was transformed into a golf prodigy at the Eagles Golf Centre in Kings Lynn, Norfolk.  She has spent her entire life surrounded by golf, and it has paid off handsomely for her.  Her parents used to own a property that began with a driving range when she was a child.  It was then expanded into a 9-hole golf course, which she took advantage of at a young age.  Not only did she have to practice golf a lot, but she also had to work.
Sophie would help out around the course with tasks such as raking sand traps, serving in the pro shop and mowing greens.  This allowed her to completely appreciate everything about golf and helped her grasp golf courses at a young age.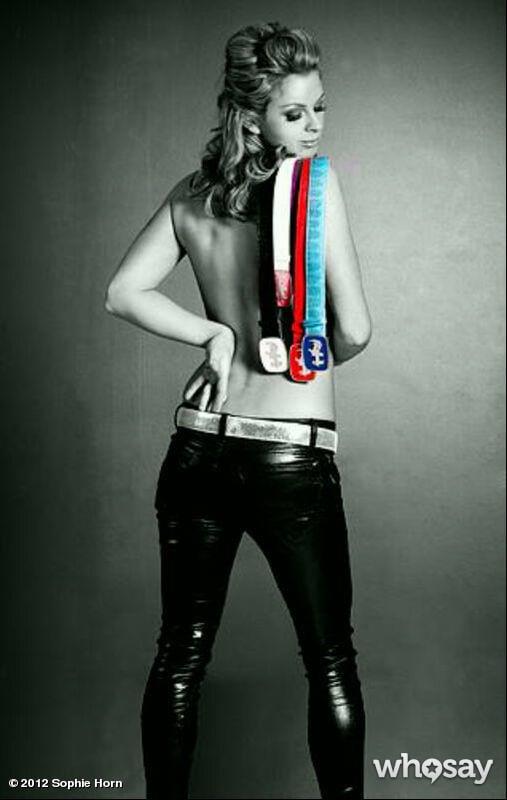 Sophie then got the attention of a Wilson Staff golf representative who works with her father at their course.  He definitely recognized her immense talent, and they offered her the opportunity, and she signed with them.
She won the Norfolk Under-21 title when she was only 15 years old.  She went on to win the Norfolk County title three years in a row after that.  In 2001, she won the Midlands Championship and was crowned Champion of Champions.
Facts and Trivia
Sophie was hired as "The Golf Nurse" for Golf Punk Magazine in 2005, aiding with articles, advice, and suggestions, as well as modeling apparel.  She was involved in all aspects of the brand's promotional activities.
Her first appearance in front of the camera was in 2008, when she co-hosted the Setanta Sports program "Show Me The Golf," where her mix of personality, flair, and talent made her an instant hit.  She also presented the pilot episode of The Golf Show for Sky Sports Online.
Sophie is also a certified personal trainer, and her dedication to fitness was recognized when she was named a finalist in the "Maximuscle Body of 2009" competition.
She has appeared in a variety of magazines and websites around the world, including Golf Punk, Sport Magazine, Maxim, and Loaded, as well as Sports Illustrated.
Sophie became the most searched name on Google for two days after her Sports Illustrated photoshoot, when she was photographed at the 2010 Open Championship.
She was also named the Sexiest Golfer in 2010 by a US website, and she has since appeared in other internet surveys as one of the hottest athletes in sports.
Sophie endorsed De Vere Hotel Group in 2010, a position that has been passed down to the likes of Freddie Flintoff, Harry Redknapp, Gavin Hastings, and Colin Montgomery, and has helped them to fruitfully expand their brand profile and broaden their appeal to a new generation of golfers.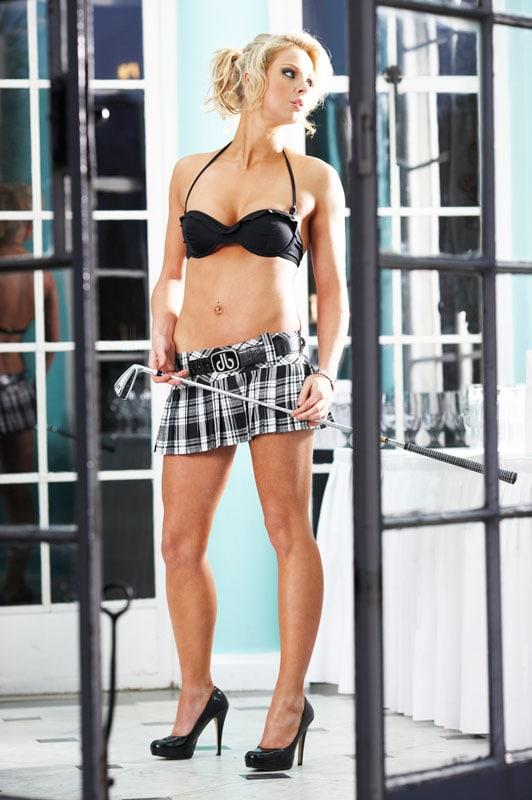 She was GQ Magazine's resident golf guru from 2011 to 2012, giving articles, interviews, reviews, and lessons.
Sophie was asked to contribute to Golfing World TV's database, where she provided some golf-specific fitness workouts and traveled to the Playboy Mansion in the United States to compete in their annual golf event.
She has received sponsorship from and collaborated with a number of athletic and lifestyle businesses, including Wilson Staff, Mercedes Benz, Druh Belts, and Help for Heroes.
Sophie has always thought of golf as a man's sport, but she wants future female golfers to know that it is a really social game that young ladies would enjoy.  They would like the social component of golf, and she hopes that ladies do not regard it as a stuffy boys activity.
Tiger Woods was her childhood hero. She admired how he transformed the game of golf, and it pushed her to practice and try harder.  She chose the perfect hero in Tiger, since she was able to leverage that into a solid and wealthy career in golf.
Sophie Horn's playing style is natural, and her desire is her biggest asset. Her ideal drive distance is roughly 270 yards.  She has spent the most of her life playing golf against men, and none of her childhood pals played golf with her.
Her Body Measurements
Sophie stands 5 feet, 8 inches and she rocks a 38A-24-33 figure.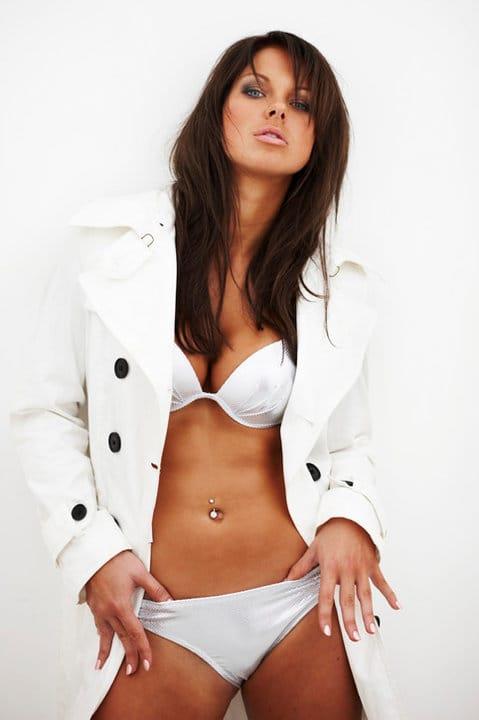 Sophie Horn Photos
Don't forget to visit our Sophie Horn page for more of her pictures.