When we talk about Arab women, we aren't just talking about females from Saudi Arabia.  In this example, all Arab League member countries are included.  Qatar, Kuwait, the United Arab Emirates, and, of course, Saudi Arabia are among them.  When we extend that to countries where Arabic is the primary language, we obtain the following:
Algeria, Bahrain, Comoros, Chad, Djibouti, Egypt, Eritrea, Iraq, Israel, Jordan, Kuwait, Lebanon, Libya, Mauritania, Morocco, Oman, Qatar, Saudi Arabia, Somalia, Sudan, Syria, Tunisia, United Arab Emirates, Yemen, Palestine, and Western Sahara are among the countries represented.  But okay, how about we just refer to them as Middle Eastern.  Yup, that would be safe as we know that it is still taboo to some when we feature them without their proper clothing.  But yeah, we still got to feature them as the are one of the the most beautiful in the world.
So here they are in no particular order.
Kenza Fourati
Kenza is a fashion model who has been featured in Vogue Paris, Elle, Marie Claire, L'officiel Voyage, Grazia, and GQ.  She walked the runway for Armani, Céline, Jean-Paul Gaultier, Stella McCartney, Tommy Hilfiger, Valentino, and Vivienne Westwood.  Kenza also appeared in the Sports Illustrated Swimsuit Issue in 2011, which made her the first Muslim model to be featured in Sports Illustrated.
Kenza Fourati was born in Lille, France on May 13, 1987.  She moved to her native Tunisia with her family when she was two months old, growing up in the coastal town of La Masra in Tunisia.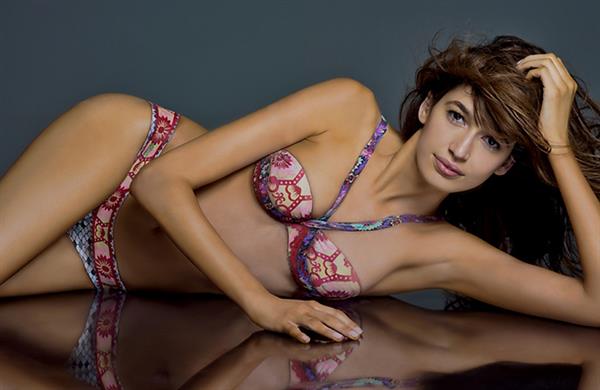 Kenza finished third in the Elite Model Look competition at the age of 15 in 2002, and she signed with Elite Model Management.  She has appeared in numerous international magazines, such as Vogue Paris, Elle, Marie Claire, L'officiel Voyage, Grazia, and GQ.
In November 2013, Kenza launched her own women's fashion line in Tunis, Tunisia.  Her apparel collection comprised graphic T-shirts, long, sheer dresses, and oversized, long-sleeved tops.  Kenza created the fashion line in New York with the help of a pattern maker, and it was made in her native Tunisia.
Karima Adebibe
Karima is a Moroccan-English actress and fashion model.  She is probably most famous for being the seventh model chosen for the popular Tomb Raider video game character Lara Croft.  She played an unnamed "Sacrificial Maiden" in the 2004 film Alien vs. Predator (her film debut).  Karima also had appearances in 2009's Frontier Blues and 2011's Sherlock Holmes: A Game of Shadows.
Karima Adebibe was born on February 14, 1985, in Bethnal Green, in Tower Hamlets, London, England but grew up in Tangier before moving back to the UK.  She is of Irish, Greek Cypriot, and Moroccan origins. Growing up, she described herself as a tomboy at heart.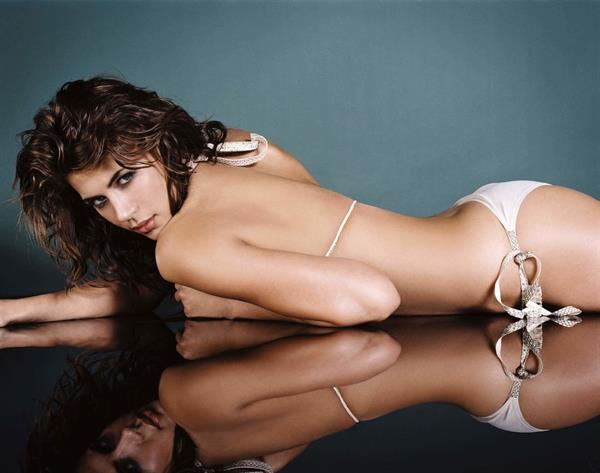 Karima was working as a secretary before being selected on February 14, 2006 (both her birthday and that of Lara Croft) to be the seventh model for Lara Croft in the popular video game series Tomb Raider.  She underwent SAS and combat training, elocution lessons, deportment, as well as motorcycle lessons for the part. Karima stays in shape by going to the gym, running, boxing and yoga.  She retired from the role in 2008.
Didem Kinali
There is nothing hotter than belly dancing among all the other styles of dance that women can perform.  And, if you've never seen a lady repeatedly twisting and rotating her stomach, you should check out Didem Kinali's Instagram right now.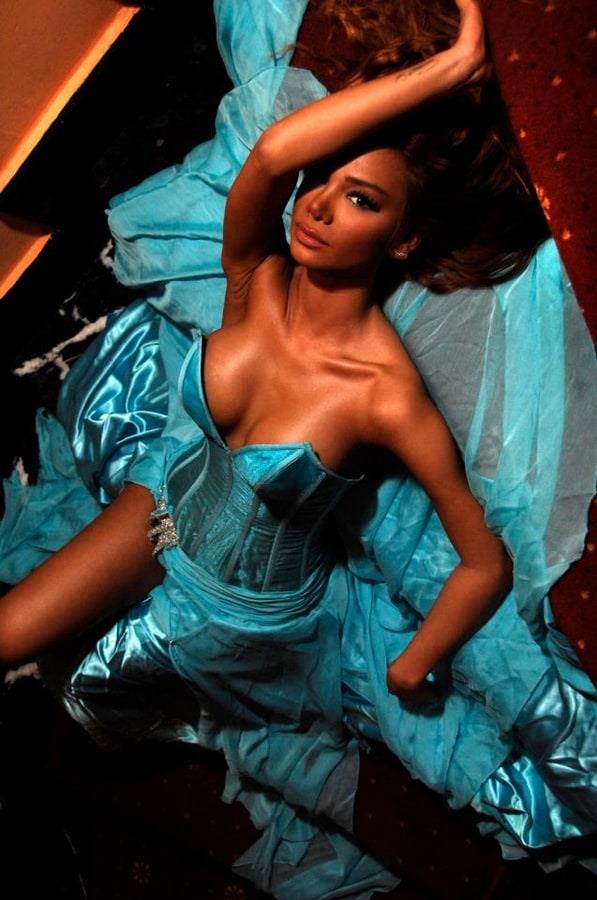 This Turkish dancer popularized belly dancing among Instagram users and today boasts over 200 thousand followers.  She rose to prominence, though, after appearing on the Turkish variety show Ibo Show.
She stayed on the show for five years before deciding to stretch out a little.  Didem went to social media and YouTube once belly dancing got famous in other parts of the world.
She's been using social media to advance her career since then, and it's clearly working.  Something about Didem appeals to both the eyes and the thoughts.  Her dance is virtually flawless, and her figure, despite the fact that she isn't a 20-year-old, is nonetheless hot and faultless.
As a result, it's no surprise that her YouTube videos get millions of views.  She is now famous all over the world and is frequently booked to perform at galas and other events.
Amina Kaddur
Amina Kaddur must be mentioned when discussing ultimate exotic beauty.  This Algerian model has appeared in numerous periodicals and advertorials, making her one of the world's most sought-after Algerian models.
Furthermore, with a height of 175 cm and curves in all the right places, this long-legged beauty is a sight to behold.  She has the kind of natural sex appeal that most women want to have.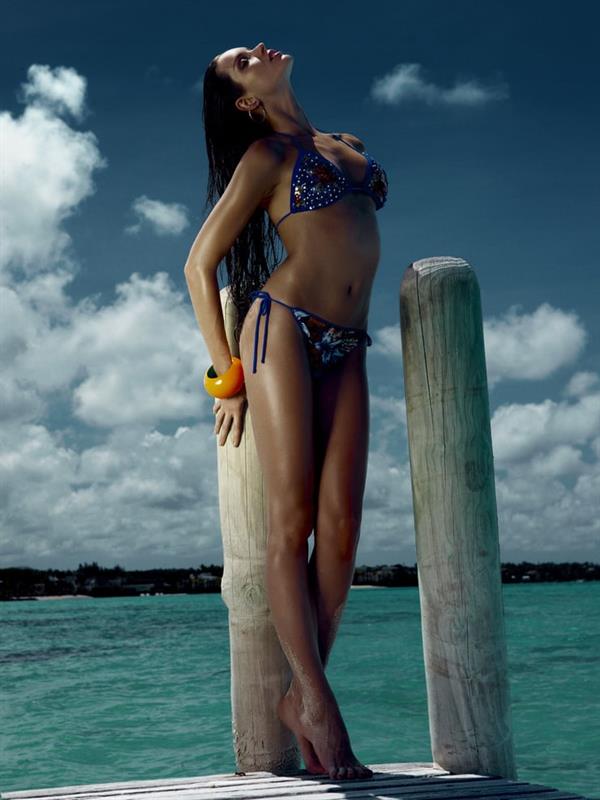 Nonetheless, Amina has made a name for herself in the fashion world, having appeared in a special issue of Cosmopolitan Russia as well as modeling underwear and swimwear.
She has also starred in a commercial for Alcatel phones, and as a true fashion model, she has appeared in other varied ad campaigns for brands such as Schwarzkopf and in the world's most popular magazines, such as Harper's Bazaar.
Haifa Wehbe
Lebanon is where this lovely lady was born and raised.  She is a singer and actress who was born in 1976 and is a devout Muslim.  However, several aspects of what she does, as well as her devotion to her religion, have drawn criticism from hard-line extremists.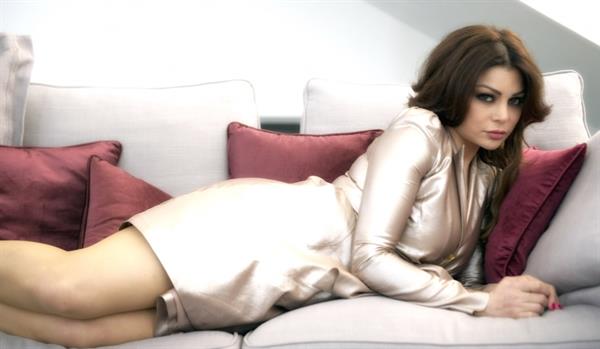 She has a few song CDs to her credit, and they alone have made her famous.  Haifa Wehbe has expanded her career beyond music into television and film.  Her attractiveness was named eighth in a 2006 poll of the Top 99 Desirable Women.
Manel Filali
This is one lovely babe is from Algeria.  Nour El Houda Filali, her true name, was born in 1981 and rose to prominence as a vocalist and member of the German duo Milk and Honey.  Manel Filali represented the Honey side of the duo.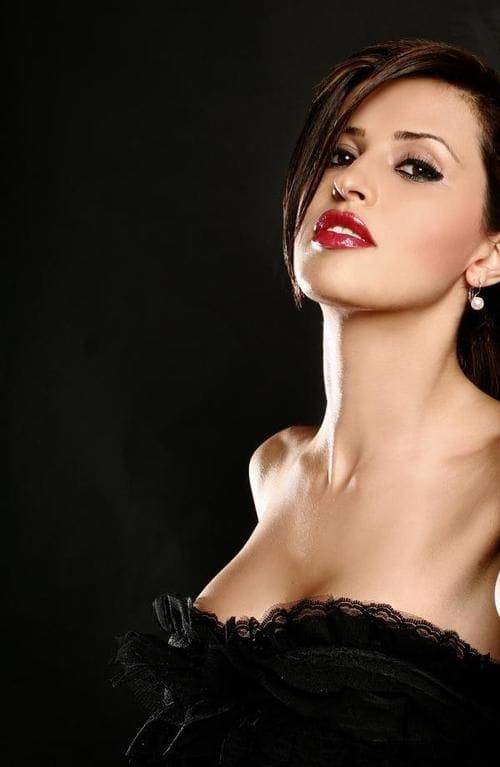 She currently resides in Germany and is fluent in four languages.  She is married to an Algerian footballer and is a sight to behold. Here's a lovely photo of her for you to enjoy.
Jenna Dewan
Her Arabian ancestry is a little shaky, but because her father was half Polish and half Lebanese, she has been claimed to be of Arabian ancestry.  Jenna Dewan was born in the United States in 1980, and she is known as an actress, model, and dancer.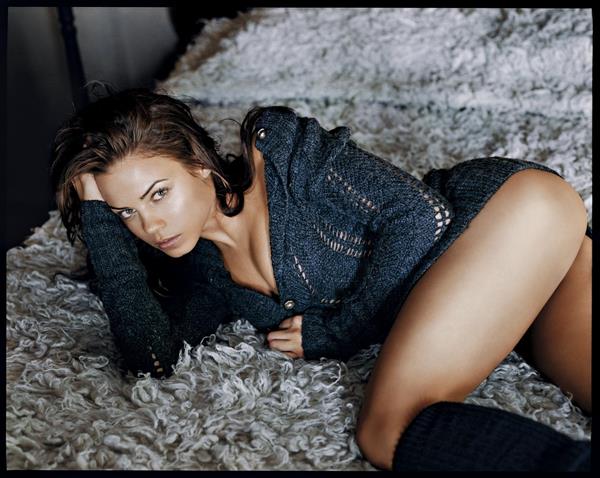 She was such a talented dancer that she toured with Ricky Martin and Janet Jackson, and she starred in a number of music videos alongside some well-known celebrities.  She has appeared in three films and was married to Channing Tatum, who is one lucky man to have such a lovely, super, super, super sexy wife.
Dana Halabi
Dana was born in Kuwait in 1987 but went to school in the United States, where she graduated from the American University of Science and Technology.  She is a tall, blonde-haired, green-eyed beauty who sings.  She has performed a number of live concerts across the Middle East and Europe, as well as at a number of Arabic Music Festivals.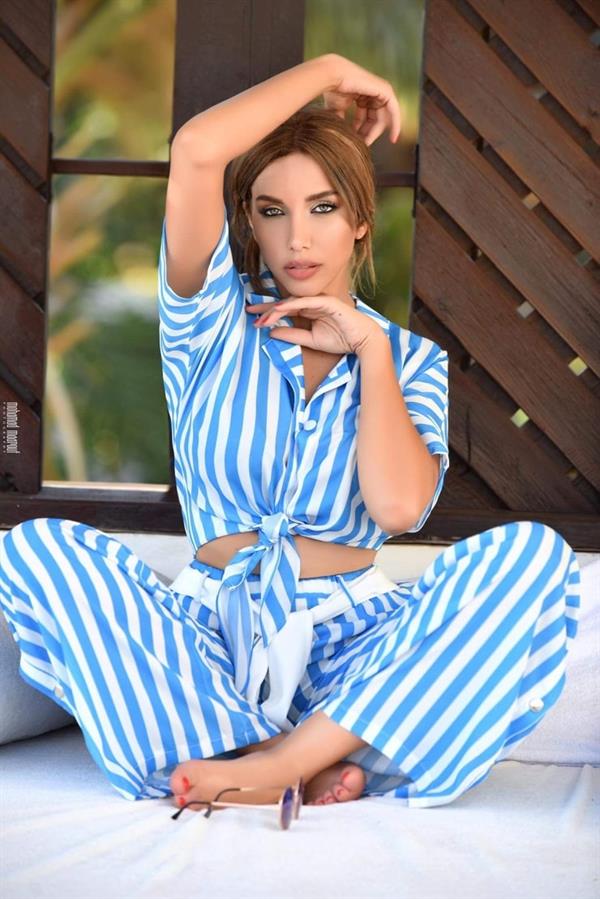 Dana Halabi is a model who has dabbled in acting by appearing in music videos, TV shows, and magazines. In addition to her beauty, she is a humanitarian and founded the Halabi Foundation.
Arwa Gouda
After beginning her modeling career at the age of 13, she was named "Best Model in the World" in 2004/2005.  She is described as an Egyptian actress, and it was her title that gave her the major break she needed to demonstrate her acting abilities.  She was also named Miss Earth Egypt in 2004 and earned the Egyptian Academy Award for acting.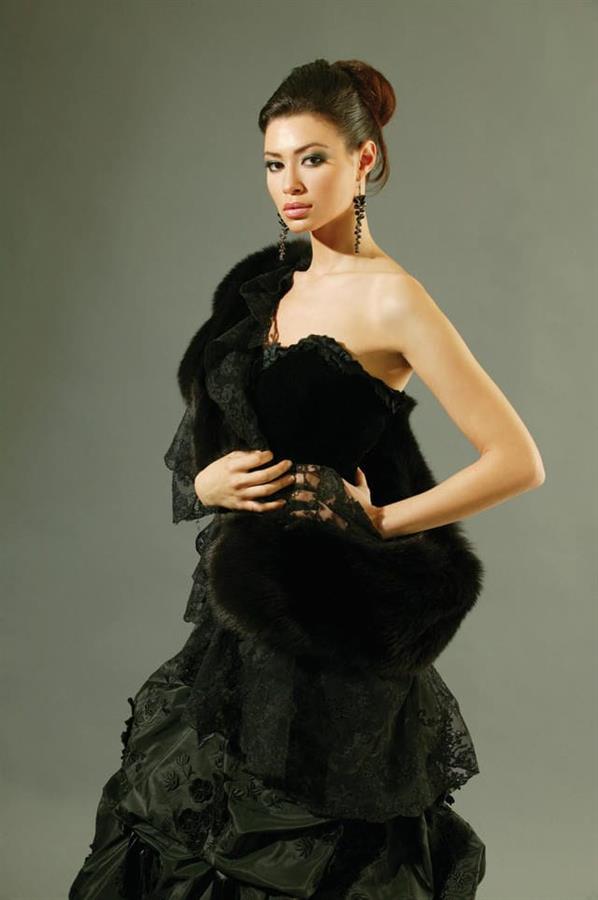 Arwa Gouda was born in Saudi Arabia in 1984 and is regarded as exotically attractive.  It's easy to concur with that statement based on her images.
Sara Chafak
In 1990, this lovely lady was born in Helsinki, Finland to a Finnish mother and a Moroccan father.  Her beauty made it easy for her to follow her interests as a model, but she was also quite intellectual and had a strong desire to learn languages. She is fluent in five languages, including Arabic, which is the most difficult to master.  She won the Miss Finland beauty pageant in 2012, earning her a spot in the Miss Universe competition.
Despite her employment as a television presenter, she rose to prominence as a poker player, winning the Finnish poker championship.  Sara Chafak is undeniably sexy, hot, and stunning.
Sara El-Khouly
She finished second in Miss Egypt in 2010 and won Miss Egypt World the following year.  Sara El-Khouly also competed for her country in the Miss World pageant.  She was crowned Miss Mediterranean and Miss Egypt in 2011.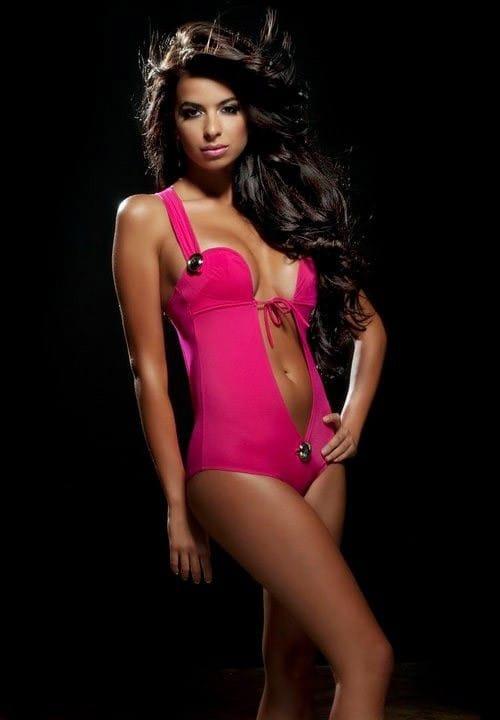 All of this is to suggest that Sara is a really beautiful young lady.  She is a model who was born in 1988.  Sara has an exceptionally stunning figure, as evidenced by this snapshot of her.
Zahia Dehar
Zahia, who was born in Algeria in 1992, became the focus of an underage prostitution case brought against three sportsmen.  Although she was 18, the law required her to be over the age of 18 in order to get paid for sex.
In one sense, this was a bad start for her career, yet it provided her with the 15 minutes of fame she needed to become renowned.  She has frequently posed naked for Twitter photographs and PETA in favor of that organization.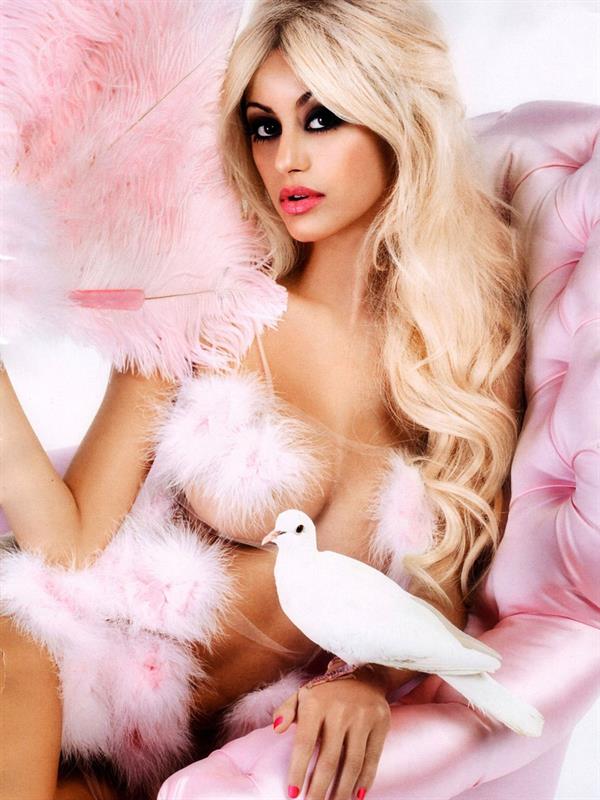 Zahia Dehar now works as a model and has no qualms about stripping naked for the sake of art…  or money.  She has a lot of fans since she has a figure like the one in this photo.
Saly Greige
Saly was born in Lebanon in 1989 and was crowned Miss Lebanon in 2014.  She has also competed in the Miss World competition on behalf of her country.  She is both beautiful and intelligent, having graduated from the University of Balamand with a degree in Civil Engineering.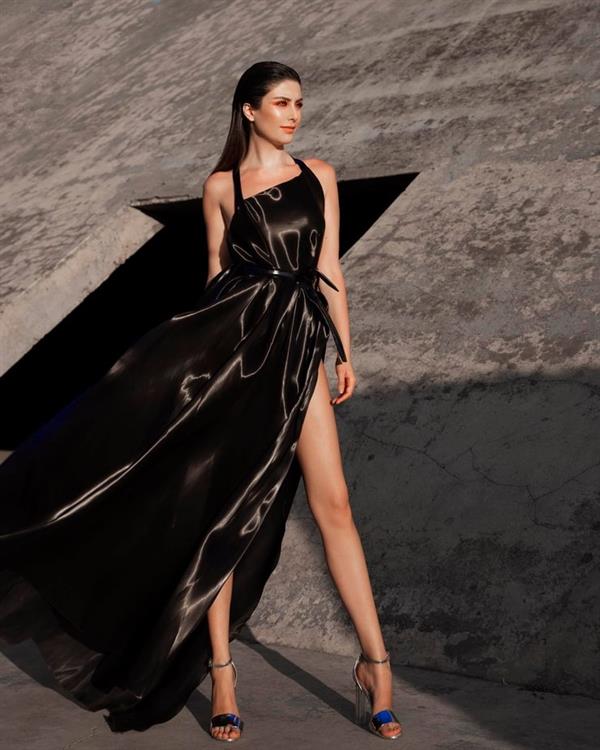 Saly Greige caused a stir when she was seen alongside Miss Israel, a country with which Lebanon is at war.  It required a lot of explaining and Photoshop work to get things back on track.
Although it is not explicitly stated, Saly also works as a model.  She is undeniably a really attractive young lady.
Myriam Fares
This hot young thing is building a name for herself as an exceptional vocalist around the world, and she was named the finest young female singer in the Arab world.  She is a huge hit with her many followers because she also dances on stage and in her videos.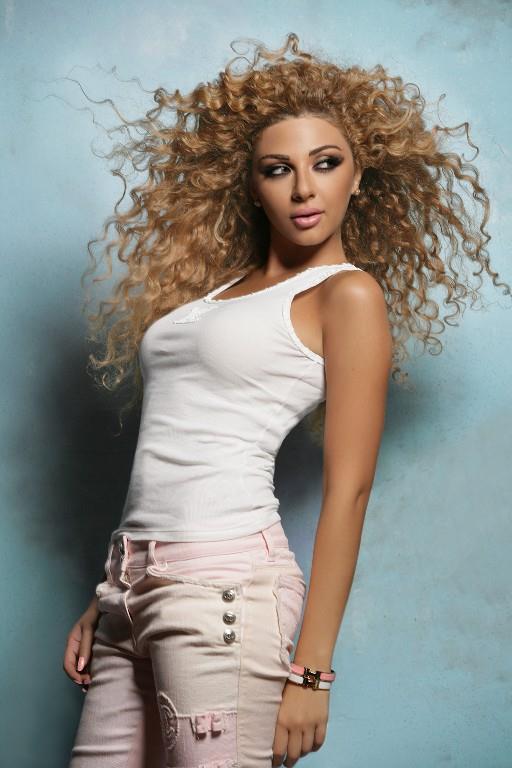 She has five albums to her credit, and her music is the most widely streamed in her country.  Itiham, her first film, launched her into the acting profession.  Myriam Fares is married to a businessman from the United States.  Her great body and vibrant personality go hand in hand with her great voice.
Carla Nazih Berkachi
Carla, who was born in 1983, is a well-known Lebanese singer.  Her incredible voice has made her a fan favorite in the Arab world.  Her singing has earned her a lot of recognition, and she has performed at a lot of concerts and made guest appearances on TV shows.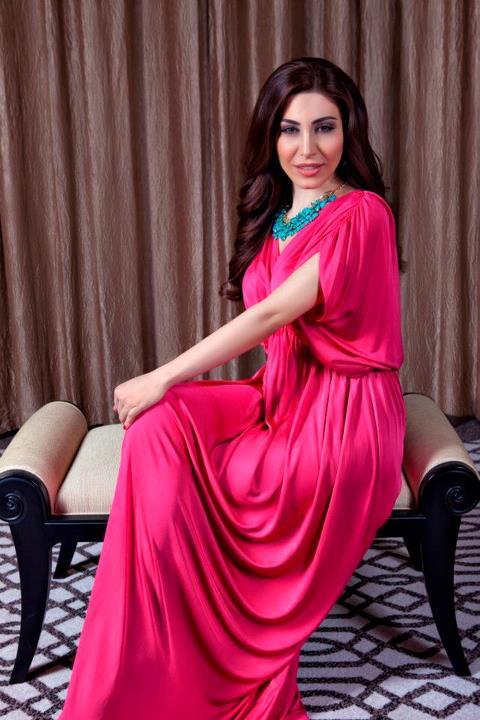 Carla Nazih Berkachi's first single was published in 2005, followed by her debut album a year later.  She earned the Murex D'or Award for best rising artist in 2007.  Her fame has been aided by the fact that she is a fairly attractive young lady.  She is better known by her stage name, Yara.
Diana Joseph Fouad Haddad
Diana Joseph Fouad Haddad was born in Lebanon in 1976 and rose to prominence as a talented Lebanese Arab pop-folk singer.  She is most widely known as Diana Haddad, which is a lot shorter than her entire name, and she has had enormous fame since her first album in 1996.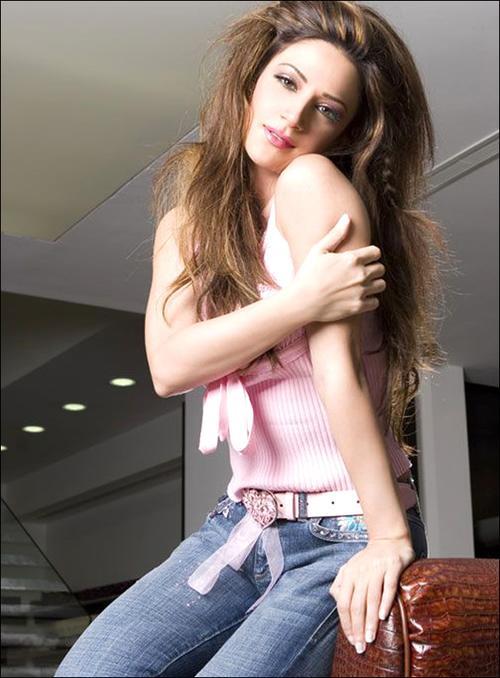 Diana can sing in a variety of styles, and she was named the Middle East's most influential performer in 2009.  She was born to a Christian father and a Shia Muslim mother, which was unique.
Not only has her music gained her recognition, but her appearance is also appealing.  Simply said, she is a very lovely and seductively attractive woman.
Nawal Al Zoghbi
Nawal is a Lebanese singer who sings in Arabic, yet she's excellent enough to be noticed in Europe, Iran, and even North America, where she has a sizable fan base.  Some noteworthy facts about her include her Canadian citizenship and her Catholic upbringing.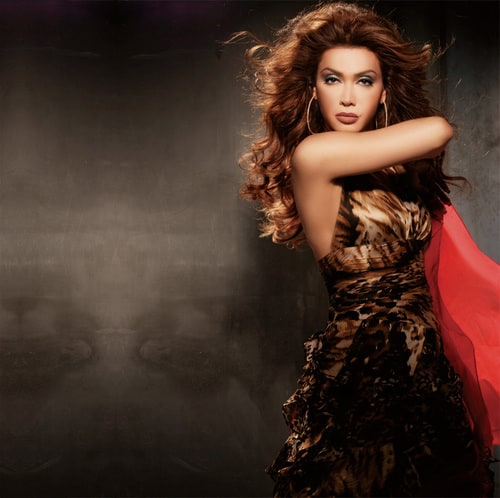 Despite having three children, her green eyes and blonde hair, as well as her distinctive voice and gorgeous figure, have all contributed to her success.  Nawal Al Zoghbi is a sultry, sensual singer you should totally watch.
Nancy Ajram
This stunning lady is regarded as the third-best Lebanese singer in history.  She has sold over 2 million CDs and serves as a UNICEF Goodwill Ambassador.  Her appearances in music videos and TV shows have contributed to her wealth and celebrity.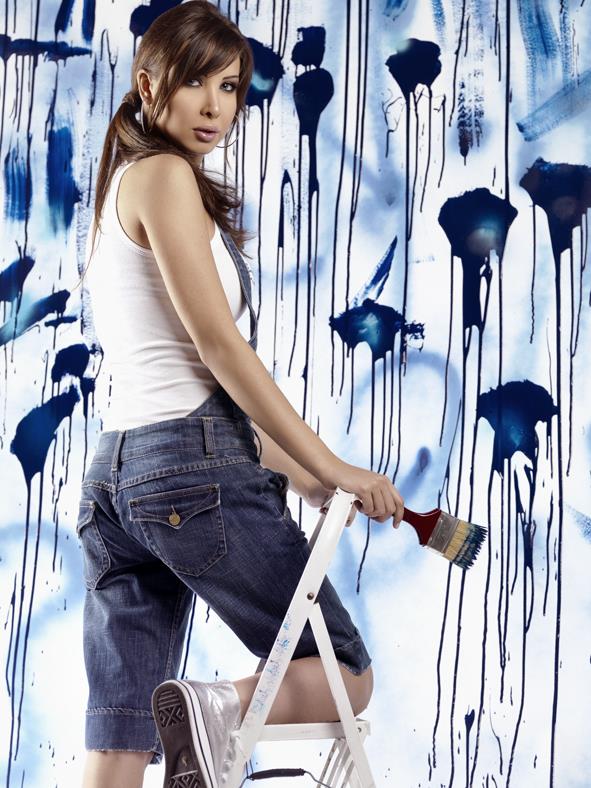 Her accolades as the best-selling Middle Eastern artist and the youngest World Music Awards winner attest to her status as a hot commodity.  She began her singing career at the age of 12 in a variety show in Beirut, Lebanon, where she was born in 1983.
Nancy Ajram is widely recognized as the most powerful person in the Middle East.  Her stunning beauty and attractive form are particularly noteworthy, as is her 2009 nomination for Most Beautiful Mom.  You get to be the judge.
Mona Abou Hamze
Mona is a television host and personality who was born in Lebanon in 1968.  Her most well-known work is as the host of MTV's Talk of the Town.  She's the Arab TV equivalent of Oprah Winfrey, interviewing politicians, sports stars, musicians, actors, and other celebrities who enjoy the limelight.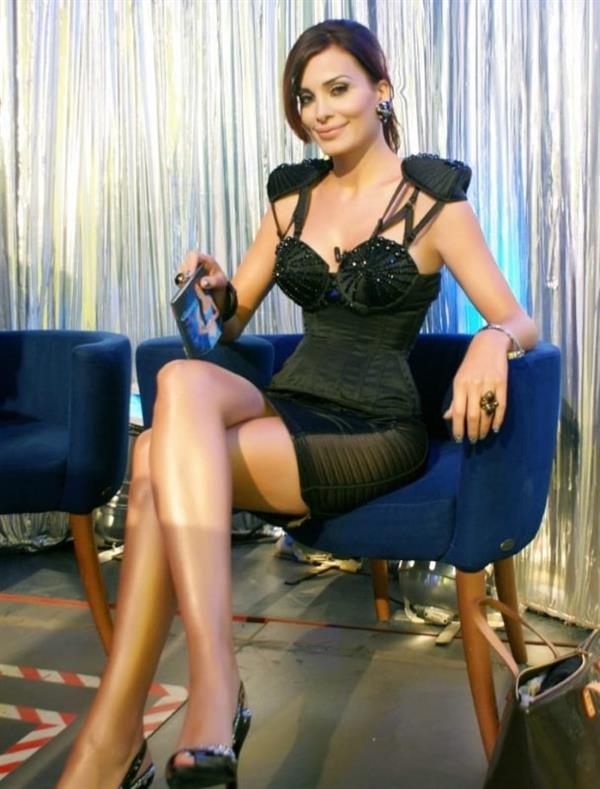 Mona Abou Hamze has won honors for her presenting abilities on this show.  She has published a book and has a degree in Political Science, making her both gorgeous and clever.  She is dubbed a "sexy Arab woman."
Nadine Aghnatios
Nadine Aghnatios is such a stunning young girl that she was named one of the top 100 Sexiest Arab Women in 2010.  She is a television host, and her eyes will fascinate you when you view her photo.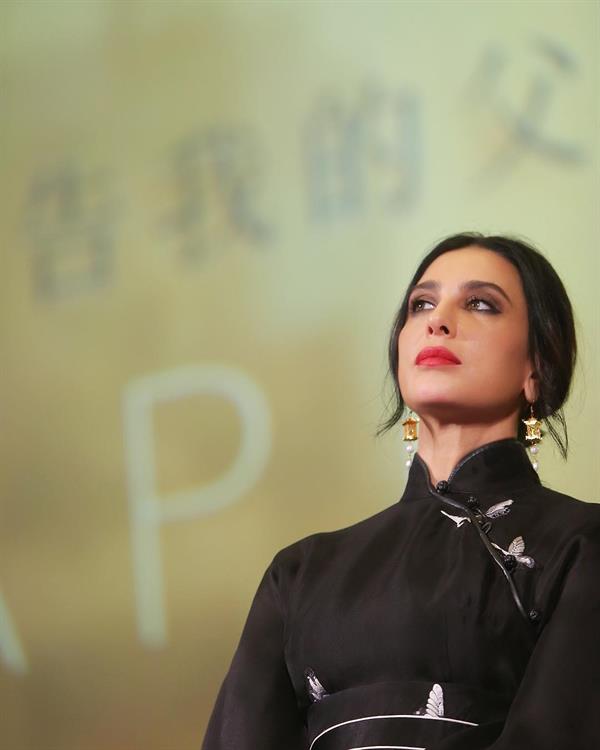 There doesn't appear to be much information available on this lovely young lady, and her name gets mixed up with two other Nadines, Labaki and Njiem.  One thing is certain: her inclusion in the Top 100 is well-deserved.
Sofia El Marikh
As a 4-year-old, this Moroccan-born beauty first appeared in a TV commercial advertising diapers.  She starred in a number of advertisements and, at the age of 15, she was cast in a film starring none other than Sophia Loren.
Sofia El Marikh rose to prominence through her singing rather than through her work in television and films.  She has a handful of albums out and is well-known for her music videos and her attractiveness.  Sofia is known as a sensuous rose.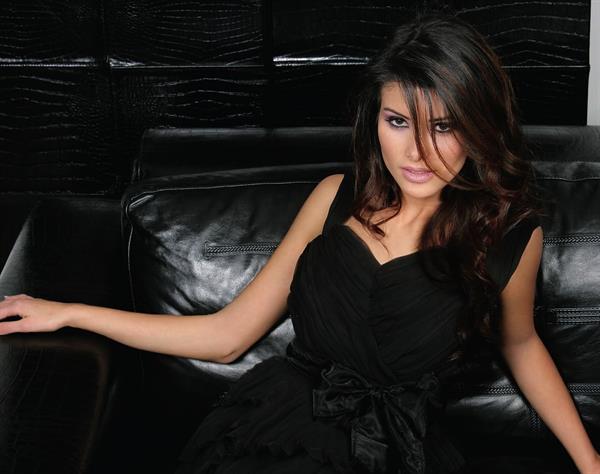 She can also play the guitar and writes a lot of her songs in French.  This photo was taken during a music video shoot, and it captures her beauty.
Myriam Shehab "Melissa"
Melissa, Myriam's stage name, is a well-known Lebanese singer.  Lebanon must have something to do with the air or the cuisine because it generates some wonderful vocals as well as some great bodies!  She was born in 1982 and rose to fame in a surprisingly short period of time.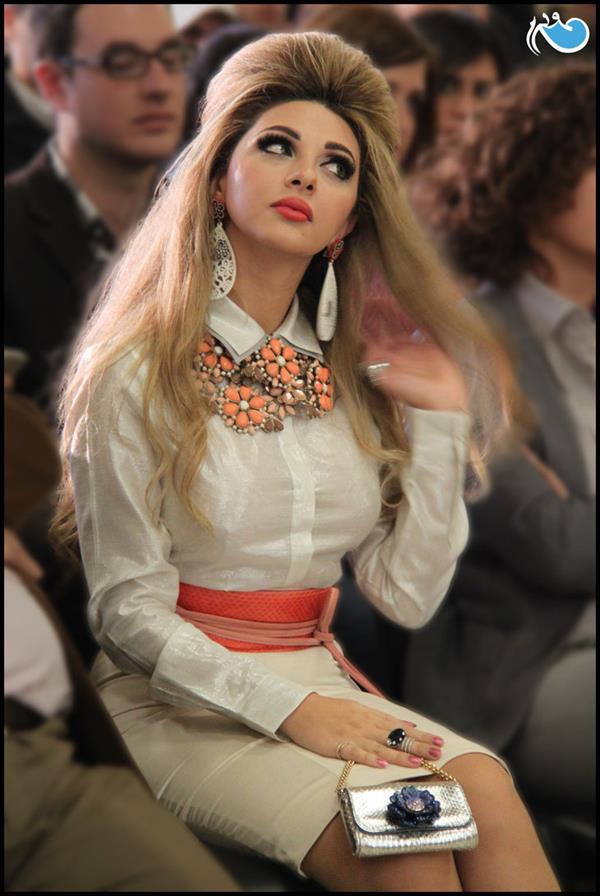 Her inclusion in music video clips and participation in several song festivals has assured her notoriety in the Arab world.  Melissa Shehab fits the qualities of beautiful, attractive, and talented, as evidenced by the photo.
Yamila Diaz-Rahi
Yamila's origins and background place her just outside the Arab categorization, as her father is half Lebanese and half Spanish, while her mother is Spanish.  She was born in 1976, thus she is only 40 years old, and she is classified as an Argentine model.  While on vacation in Uruguay, she was discovered.  You are basically promised a high-class, famous life if you are discovered in the modeling game.
She appeared in Sports Illustrated and was featured on the magazine's covers in 2002 and 2006.  That's proof enough that she's a hot-looking gorgeous girl.  Her appearance in other fashion magazines attests to her attractiveness.  Yamila Diaz-Rahi has only appeared in one Italian film.  This is just one of several images that will make you want to stick your tongue out in delight.
So there you have it, folks! Enjoy!!!