Oh, that title says a lot, doesn't it?  And yes, we admire Ukraine too much because aside from standing up to tyrants, some of the world's hottest and most beautiful women have Ukrainian blood in them.  Yup, and you'd be surprised at some on this list.
And we've covered this one from fitness to actresses and even social media influencers.  Yup, not just actresses, folks, but everyone deserves to be on this list.  Okay, maybe not everyone as that would be by the thousands or more.  Enjoy!
Julia Gilas
From the start, Julia Gilas' calling was to become a model.  She got into a modeling school when she was 14 years old and just a couple of years after, she left Ukraine to work in Europe.  Julia relocated to the US after quite a successful career in Europe's fashion industry.
She began her fitness journey by researching proper diets for staying fit.  She also researched various exercise routines in order to build strong muscles and maintain a fabulous figure.  And It has led to a lot of work for her as a fitness model.  Julia is passionate about assisting others in staying fit.  In addition, she works as a personal trainer and fitness consultant.
Julia has been running a hair extension company for over ten years. She also has a sponsorship agreement with the London-based watch company LORD Timepieces.
Yara Khmidan
Yara Khmidan possesses an ideal physique and that is what made her a successful bikini model.  She is also a successful runway model.
Growing up, Yara wanted to become a model, and she finally got the chance in 2015.  She was one of the models who walked the runway at the Resort 2015 Fashion Show.  Following her triumph, she did photo shoots for a number of magazines.  She has also been featured in catalogs for well-known companies such as Forever 21, Urban Outfitters, and Letarte Swimwear.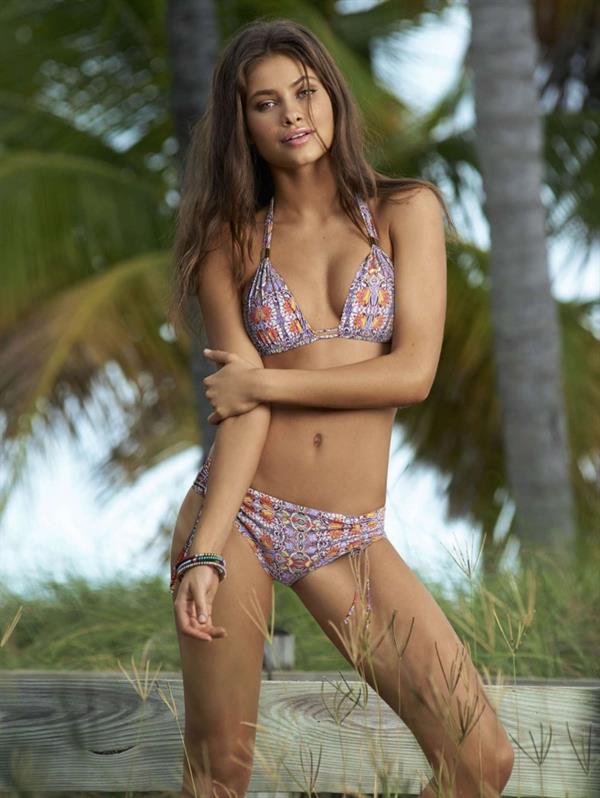 Yara has worked with modeling agencies such as Uno and Wilhelmina.  She does, however, now work for Storm Models.
Dasha Astafieva
Dasha Astafieva rose to prominence after being named the 2007 Playmate of the Year by the Ukrainian edition of Playboy.  In January 2009, Playboy USA named her the Playmate of the Month.  And because of this, she became an international celebrity.
This tall beauty, who was born in Ordzhonikidze, has studied theater and Thai boxing.  Aside from modeling, she is passionate about music. Until 2017, she was a member of the Ukrainian pop group NikitA. T he group got a lot of press for their songs on the theme of sexual aggression.  Dasha has also appeared on the covers of many men's magazines in Russia, Ukraine, Germany, and other countries with NikitA.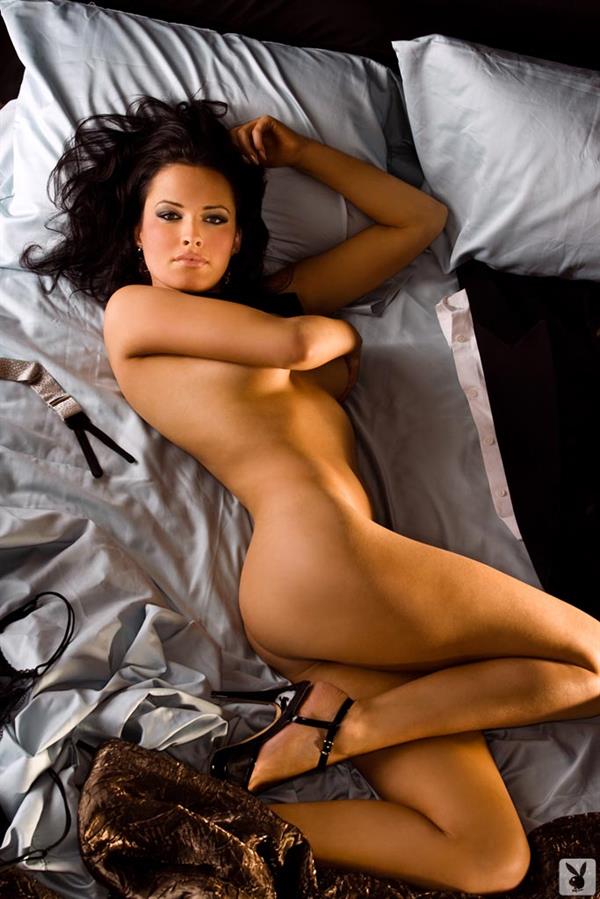 After leaving the group, Dasha focused on other things.  She also represents AnastasiaDate, an international dating site.
Anna Andres
Anna Andres was born on November 17, 1993, in Lviv and is of Polish and Russian Descent.  She has a law degree and has also taken up art, fashion, and design.
This Ukrainian is not only beautiful, but she is also a skilled businesswoman.  She has a clothing line with Pritch and is also working on launching a jewelry line.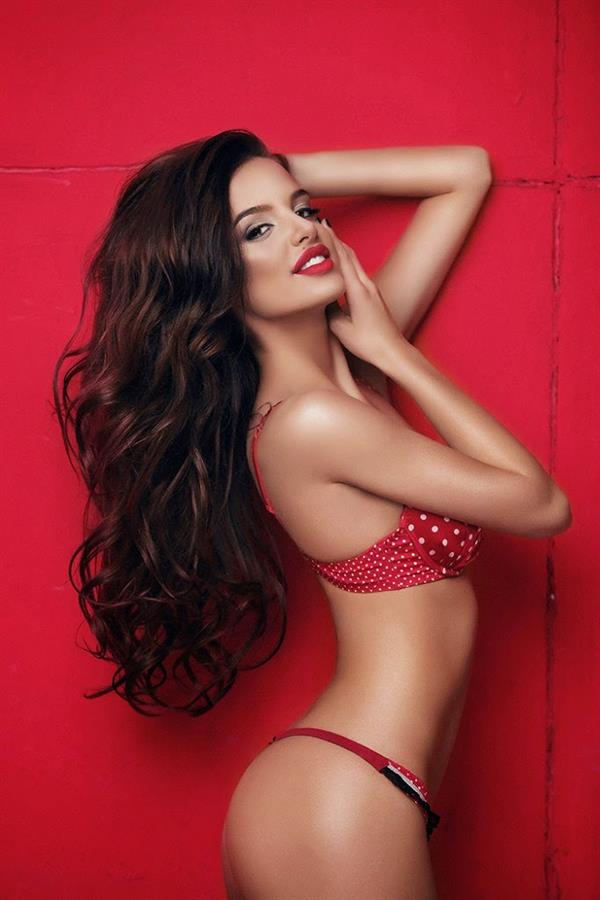 In 2010, Anna was crowned Vice Miss Lviv.  She received offers from international modeling agencies after winning this title.  She was consequently featured in GQ, L'Officiel Ukraine, and other publications.  After winning the Miss Ukraine Universe 2014 pageant, her modeling career took off and has given her international opportunities.
Angelina Petrova
Angelina Petrova is from the Ukrainian city of Zaporizhzhia.  She was a psychology student before she started modeling.
This Ukrainian beauty is petite at five feet and two inches, but she has a curvaceous 36-21-34 figure.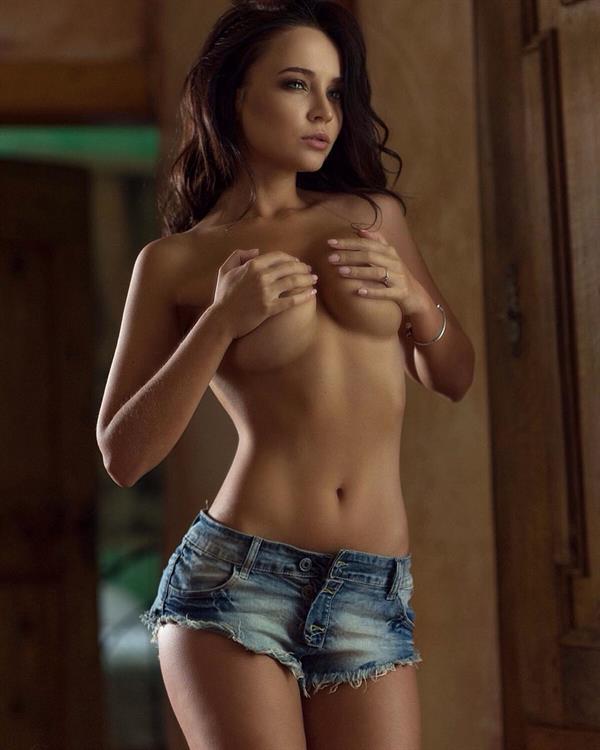 She rose to international prominence after doing photo shoots for adult magazines.  Fans praised her performances in FEMJOY and Playboy.  She has received numerous modeling offers since then.  When she isn't working, she is active on social media.  She often posts selfies and other photos to keep her fans updated.
Kristina Oparina
Between the ages of five and ten, Kristina Oparina trained in gymnastics and ballet.  She then began ballroom dancing and won a medal at the age of 13.  These victories not only kept her in shape, but also gave her the confidence to perform in public.
Kristina is a tall, green-eyed, brown-haired beauty from Kharkiv.  Her interests outside of dancing include drawing, reading, walking in the woods, and looking for wildflowers…  She also loves animals.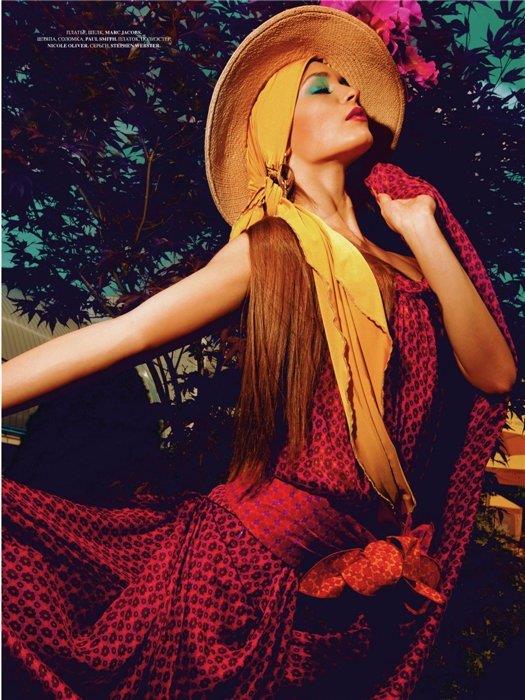 She rose to prominence after winning the Miss Ukraine Earth 2011 title.  Following her victory, she began working with Queen for Ecology.  They host many activities and charity events to raise funds for increasing the forest cover around Kyiv.
Kristina Stoloka
Kristina Stoloka, a stunning beauty, represented Ukraine in the Miss World 2015 and Miss Universe 2015 pageants.  She was also a runner-up in the Miss NUFT competition.
Kristina is a finance student at the University of Food Technologies in Kyiv.  When she is not busy with her work and studies, she focuses on her many interests.  She enjoys painting, dancing, and bead embroidery.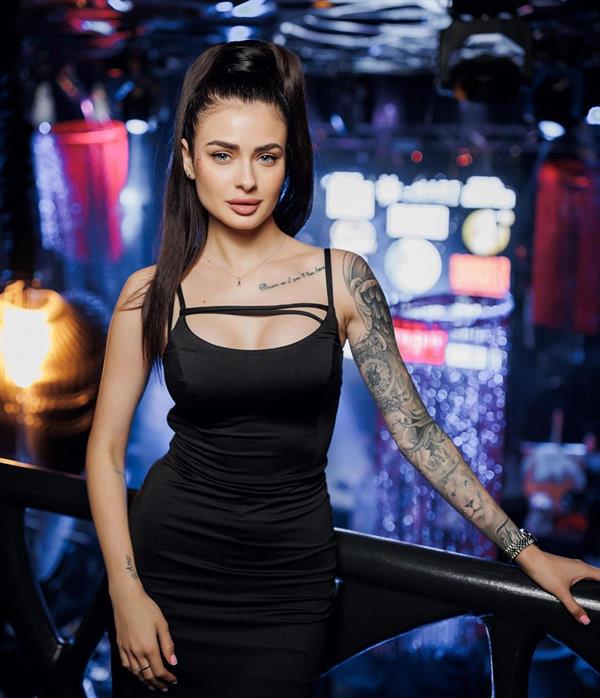 The gorgeous brunette also believes in living a healthy lifestyle and works out on a daily basis.  This helps her to maintain the curves that her fans love.
Olga Tretyachenko
Olga Tretyachenko is a well-known Ukrainian model.  This beauty queen has been winning beauty pageants since she was a child.
She rose to prominence after being featured in Ukrainian men's magazines such as Playboy and XXL.  In 2017, Playboy voted Olga as the Playmate of the Year.  She was also on the cover of 'Best Ukrainian magazine.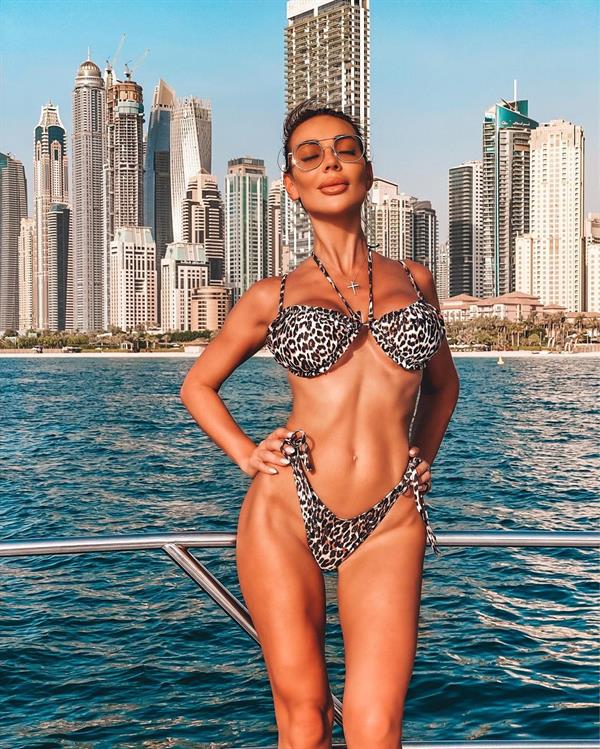 After winning one of her beauty pageants, Olga was given the opportunity to participate in a music program.  This inspired her to pursue a singing career.  She made her musical debut with the album Freedom, and she performed at Playboy's new Prague office's opening ceremony.
Snezhana Tanchuk
Snezhana Tanchuk has always wanted to be a beauty queen and has fantasized about fashion shows and pageants since she was a child.  Her dreams came true in 2015 when she was chosen to compete in the Miss Ukraine Universe pageant.  She was crowned Queen of Ukraine a few years later, and her victory provided her with numerous opportunities.  She also went on to compete in the Miss Grand International 2017 pageant in Vietnam.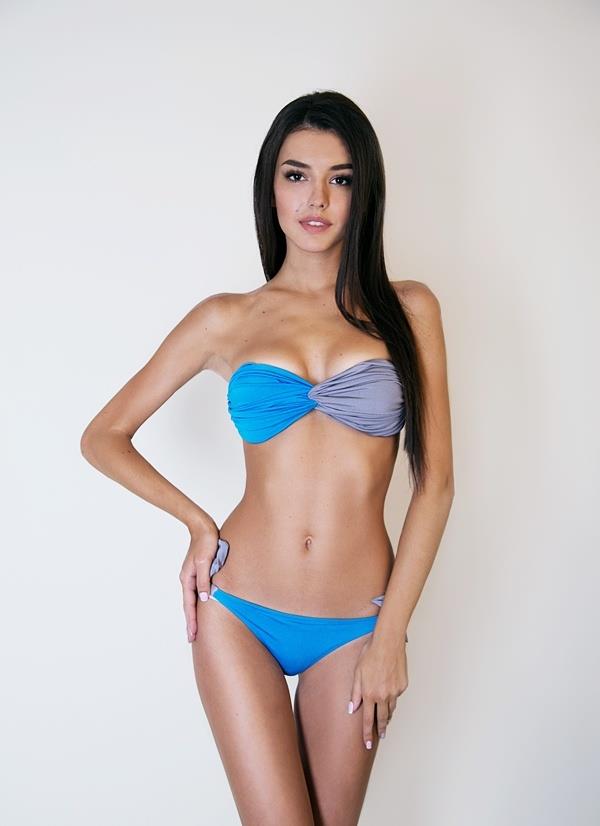 Snezhana wants to work in fashion modeling and film despite having studied Hotel and Restaurant Management.  She has appeared in a few Indian films and has a lot of experience in the industry.  It taught her how to maintain her composure in front of the camera.
Ani Lorak
Ani Lorak was born Karolina Miroslavivna Kuiek on September 27, 1978.  Her tale is something that is really inspiring as this beautiful woman has been dealt with cards as nasty as Ellen Degenere's workplace attitude.  You see, she was born into a very poor family and she even ended up in a foster home.  But still, she has produced 14 albums (and counting) and a ton of singles.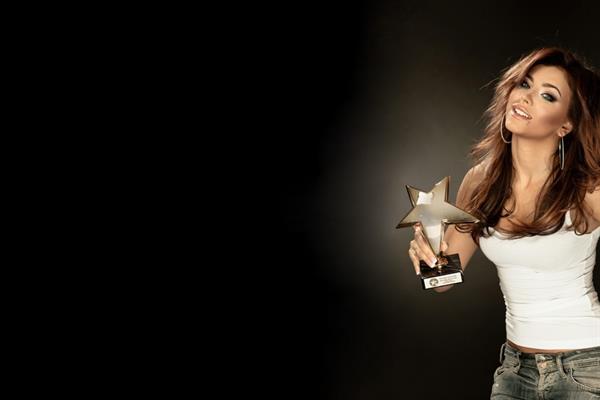 She has always been fascinated with singing and got an early start when she signed up with a local label.  Since then, she became a household name in Ukraine and enjoyed quite international popularity.
Ani is a Ukrainian singer-songwriter, actress, and businesswoman.  She is also known for her advocacies and has served as a UN Goodwill Ambassador for the prevention and understanding of HIV/AIDS.
Anna Bessonova
Anna Bessenova's claim to fame is that she is an elite athlete who won a bronze medal in rhythmic gymnastics at the 2004 and 2008 Olympic Games.  She was born in 1984 into a sporting family, which explains her interest in sports.  She won numerous medals at the World and European Championships.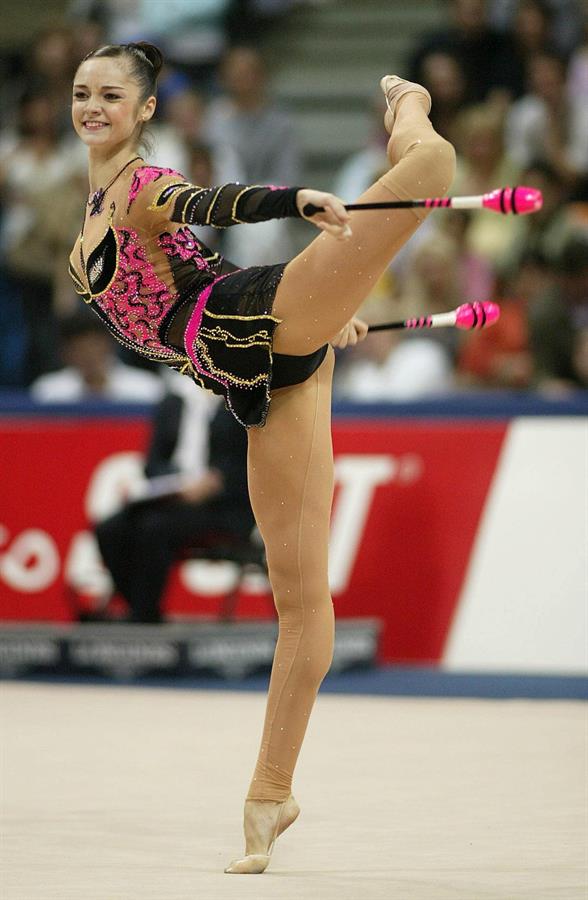 Her passion for the sport drives her to continue coaching gymnastics, which she does all over the world, not just in Ukraine.
Milla Jovovich
For those who have seen her films, Milla hardly needs an introduction.  No man will ever forget her first appearance in the film Resident Evil when she was lying in a glass cabinet with two pieces of white cloth covering her more intimate parts.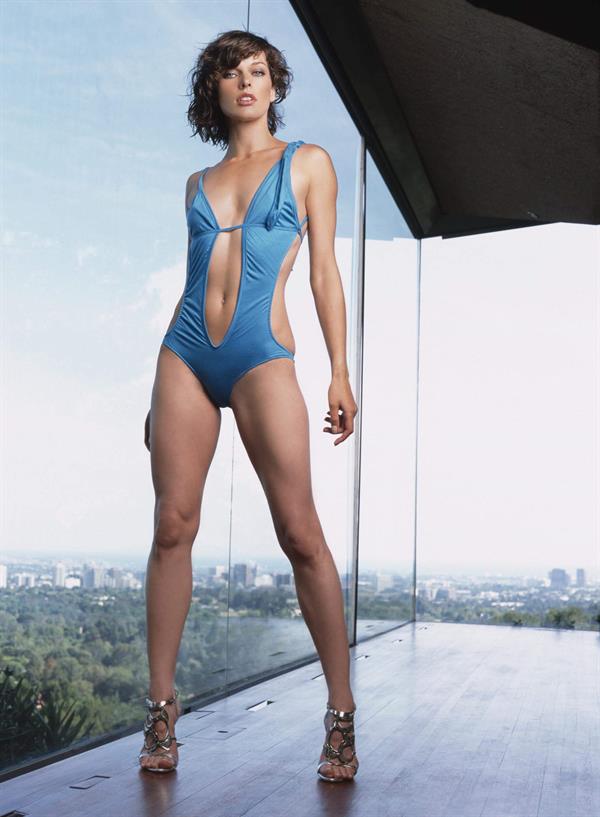 One of the hottest movie scenes ever.  That signature red hair and electric green eyes.  She was born in 1975 and began modeling at the age of 11.  Her role in The Fifth Element propelled her to stardom after her first couple of films.  Milla Jovovich is also a singer/songwriter in addition to being a film actress.
Inna Tsymbalyuk
Inna Tsymbalyuk is a Ukrainian model and actress who was born in 1985.  She competed as Miss Ukraine in the Miss Universe Pageant in 2006, finishing in the top 20.  Her appearance alone ranks her among the world's most beautiful women.  Because there doesn't appear to be much more information about this young woman, she keeps a low profile.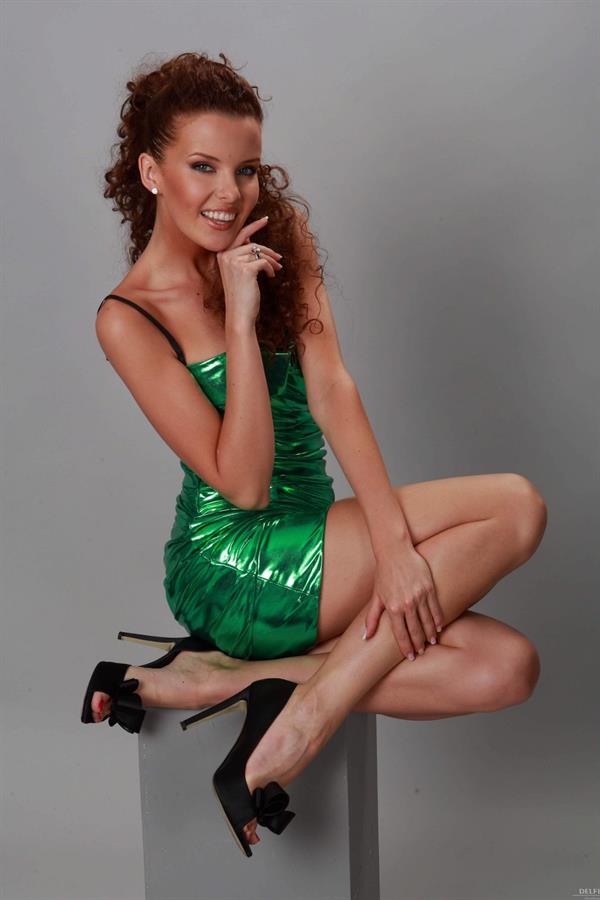 Olga Kurylenko
Olga Kurylenko was born in 1979 in what was then the Soviet Union.  Her parents divorced when she was only 3 years of age which resulted in her having a bad childhood.  Still, because of her looks, she was discovered as a model at the age of 13 and moved to Paris at the age of 16.  Olga then graced the covers of Vogue and Elle by the age of 18 and has walked a Victoria's Secret Fashion Show.  Since then, she made it big in the international fashion scene and starred in a number of Hollywood blockbusters.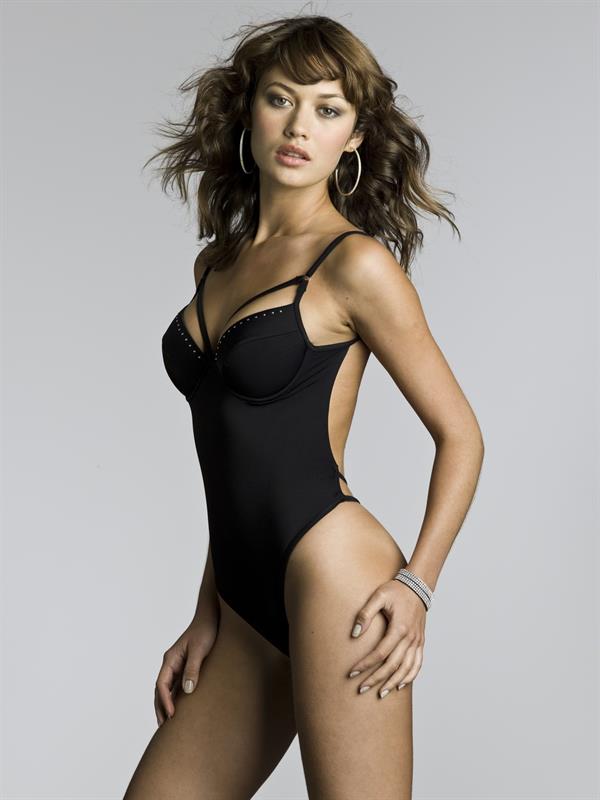 Alona and Kateryna Bondarenko
Both sisters are tennis champions who began their careers at a young age.  Kateryna began her professional career at the age of 14.  She was born in 1986 and has two tennis-playing sisters.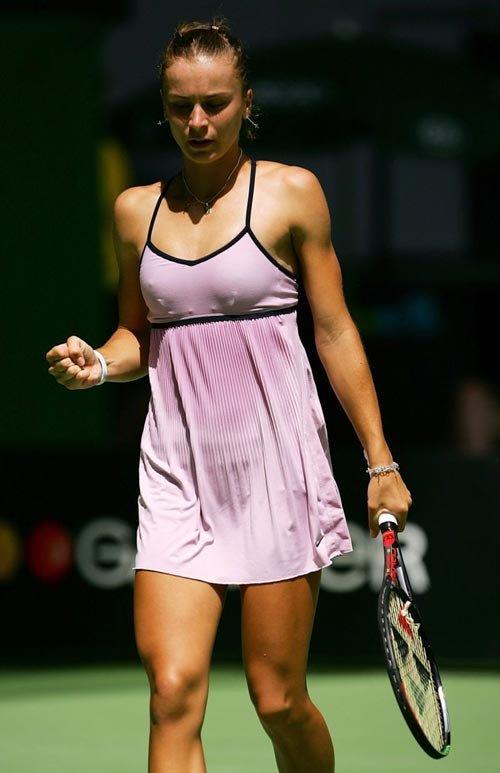 Kateryna won the Australian Open doubles title with her sister Alona.  She took a break in her career to get married and have a baby but she is back in competitive tennis at the 2017 Australian Open.
Alona was born in 1984 and left the industry in 2011.  She also paired with her older sister Valeria in the doubles.  Her highest ranking was 19 during her career.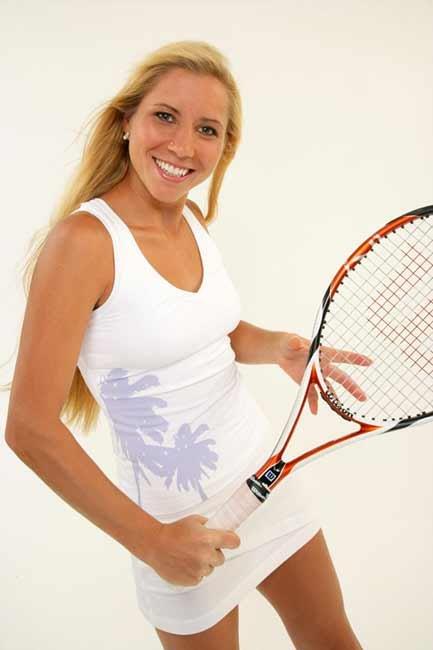 She is married and has a son born in 2015.
Karina Smirnoff
Karina Smirnoff has been at the forefront of ballroom dancing for many years, and her surname is the same as the famous Russian drink.  She was an overactive child whose parents threw her into every available activity to ensure she was tired by the end of the day when she was born in 1978 in what was then the Soviet Union.
Her family relocated to the US when she was 14 years old, and her involvement in Latin American music dashed any hopes she had of becoming a lawyer.  Yup, that was her first dream.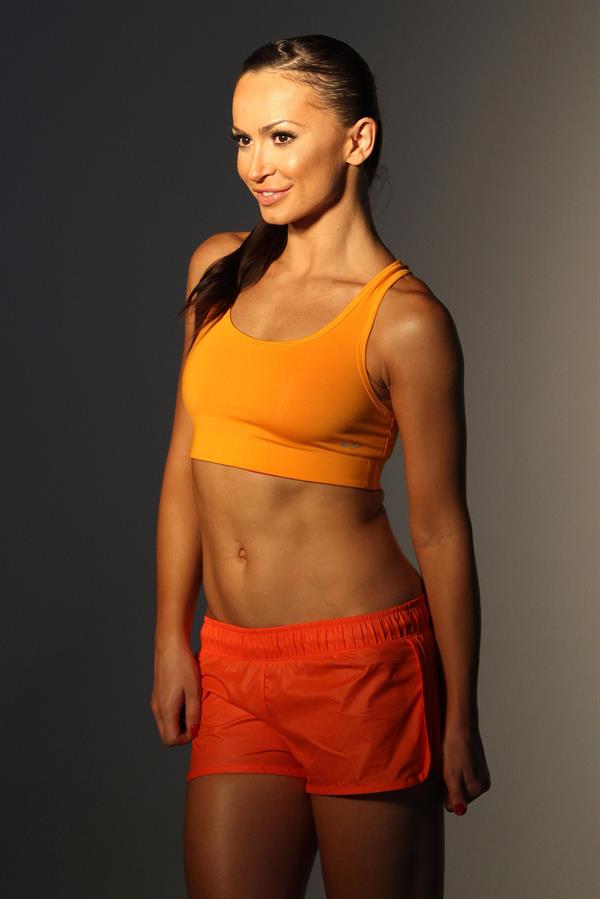 Karina dominated dancing competitions for four years with her Ukrainian partner.  Dancing with the Stars hired her in 2006, and she stayed for four years before dancing and acting on Broadway.  Her appearance in Playboy is another proof that the international spotlight should shine on her.
Kristina Kots-Gotlib
This delectable-looking beauty was crowned Miss Ukraine in 2009 and thus competed in the Miss Universe Pageant that year.  Kristina was born in 1983 and stands a towering 5'10".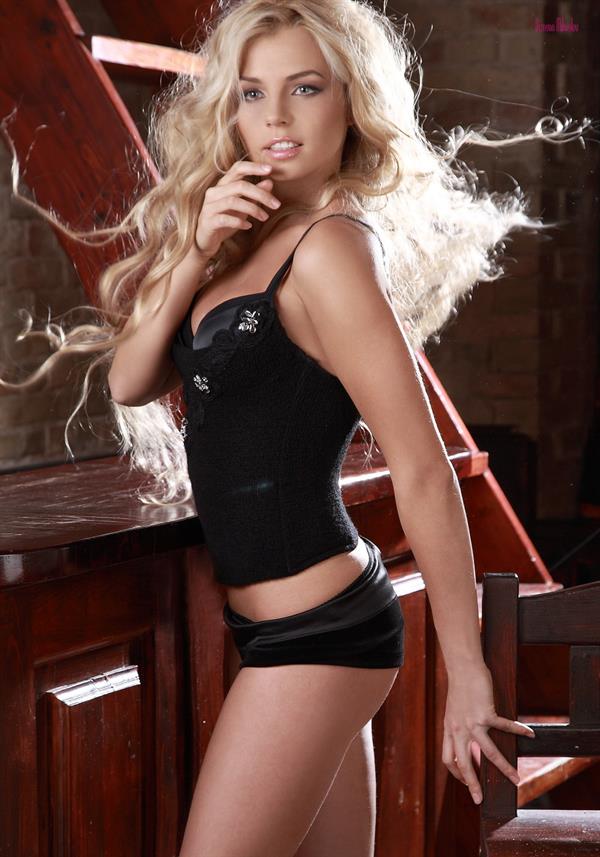 She is a model, singer, and beauty queen.
Kristina Kots-Gotlib's beauty and brains shine through once more as she earns a Masters' Degree in International Economics.  She has a strange hobby of disassembling household appliances.
Juliya Chernetsky
Juliya Chernetsky is a music journalist who specializes in interviews and articles with heavy metal bands such as Metal Asylum and Slave to the Metal.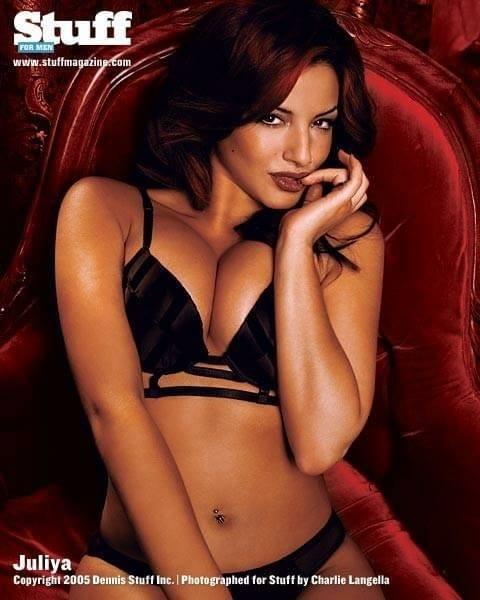 Although Juliya was born in Ukraine, in 1982, she lived in the USA for most of her life in Brooklyn.  She has a stage name – Miss Juliya – and a website to go along with it.  She presents her shows on the music-themed network Fuse.
Snejana Onopka
Snejana Onopka was a model in the making, standing tall with blonde hair and blue eyes.  She began her career as a 15-year-old, having been born in 1986, and rose to the lofty level of supermodels over the next few years.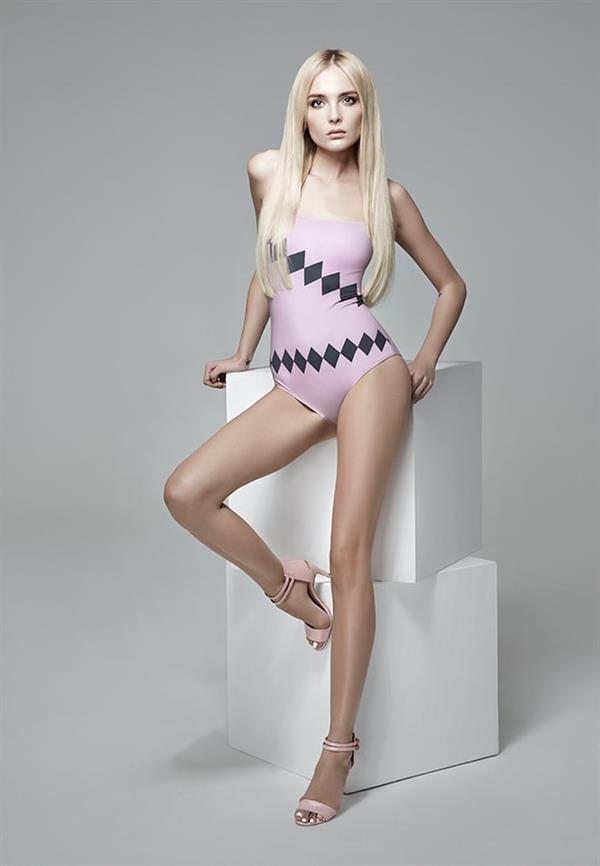 Snejana has walked the runways of all major fashion houses, including Prada, Dolce Gabbana, Yves Saint Laurent, and Hugo Boss, to name a few.  She married in 2015, but her modeling career continues.
Karina Zhyronkina
We now have the Miss Ukraine in line, and Karina was the winner in 2012, which means she will compete in the Miss Universe Pageant as well as the Miss World Pageant.  Karina Zhyronkina was born in 1991 and aspired to be an interior designer at the time.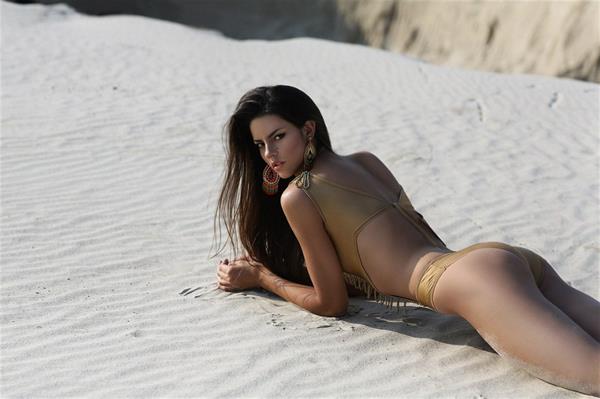 It is unknown whether she is still a model or has married and settled down.  It appears that not all beauty pageant winners go on to fame and fortune.
Luba Shumeyko
Luba was born in 1982 and works as both a nudist model and a photographer, giving her the best of both worlds.  She, too, was a beauty queen, though not as glamorous as Miss Universe.  It happened in her hometown.
She attended university and studied fashion and art. She also has a twin sister.  Both did naked modeling, but the sister has since moved on to mainstream modeling.  Luba Shumeyko is married to Norwegian Petter Hegre, and Hegre-Art and Hegre Massage are very popular on the internet.
Tina Karol
Tina Karol was born Tetiana Liberman on January 25, 1985, in Russia but moved to Ukraine when she was 6 years of age.  She is of Russian and Ukrainian descent.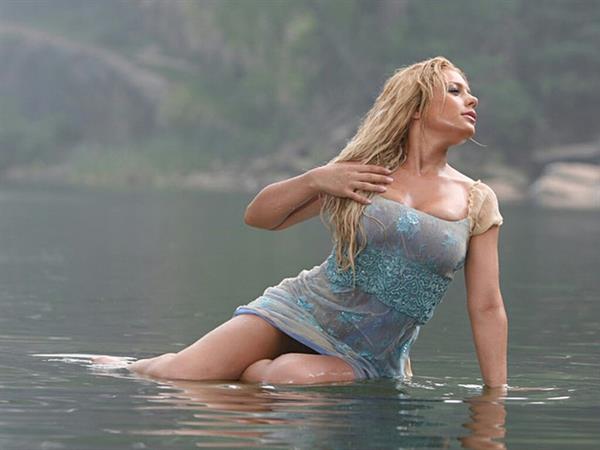 Tina graduated from a music school in Kyiv and is a gifted pianist (and her music reflects her distinct songwriting style). Tina is a musical prodigy who volunteers her time to help the less fortunate.  She has received numerous awards and still finds time to host a TV show for talented children whose parents are impoverished.  It's extremely well-liked.
Anna Sedokova
Anna Sedokova is a singer, actress, TV host, and writer who was born in 1982.  She has two daughters and is now based in Los Angeles.  She enrolled in Ukraine's National University of Culture and Art at the age of 17, and by 18, Anna had already worked on three television shows.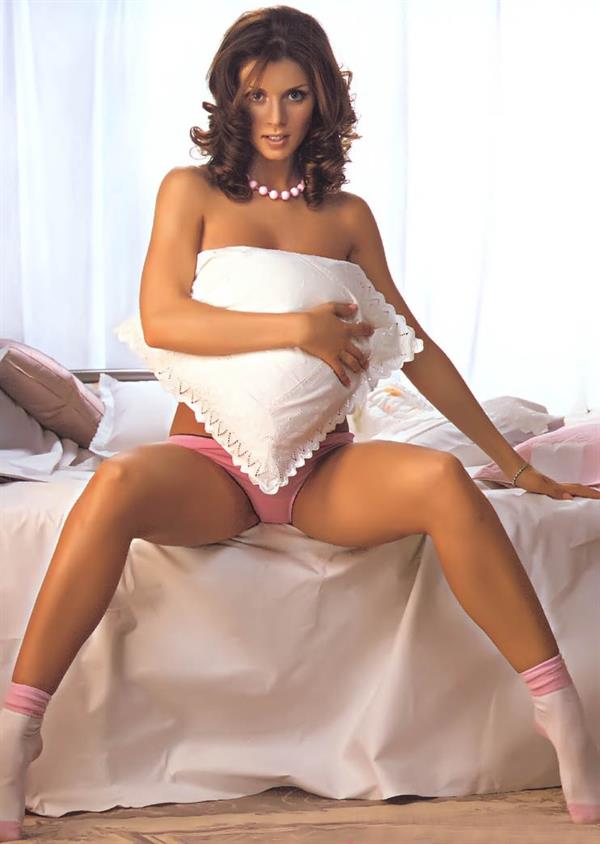 Anna began her singing career with groups before going solo, and her 2016 hit album peaked at number two in Russia.  Some of her career highlights include being named best TV host in 2009, her film Pregnant being a huge success, her first book The Art of Seduction still being a bestseller in Russia, and she is consistently voted the 'Sexiest Female.'
Alena Vinnitskaya
Alena Vinnitskaya was born in 1974 and is a singer, author, TV presenter, actress, and performer.  She used to be in a group called VIA Gra, which had a catchy name and certainly contributed to their success!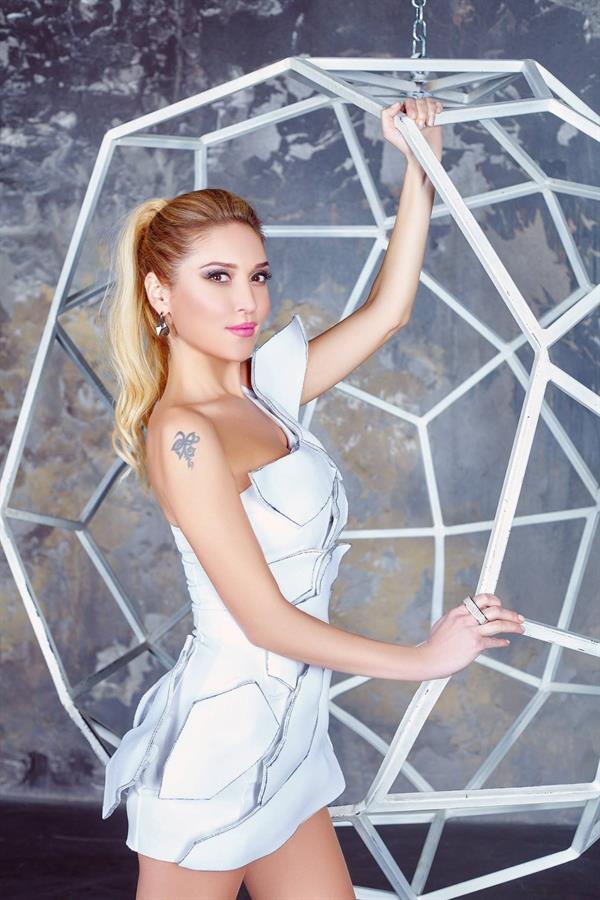 Alena has released 11 albums and more than 100 singles.  She began in 1993 with her band The Last Unicorn, and all of their music was original, with songs and lyrics written by Alena.  She has hosted the television shows Biz TV and Fan Club.
Olesya Stefanko
Olesya Stefanko was a previous Miss Ukraine winner in 2011.  That year, she finished first runner-up in the Miss Universe Pageant.  She was born in 1988, and her career in beauty pageants began when she was named Miss Odessa National Law Academy in 2008.  Despite the attention she received for her beauty, she graduated from law school in 2012.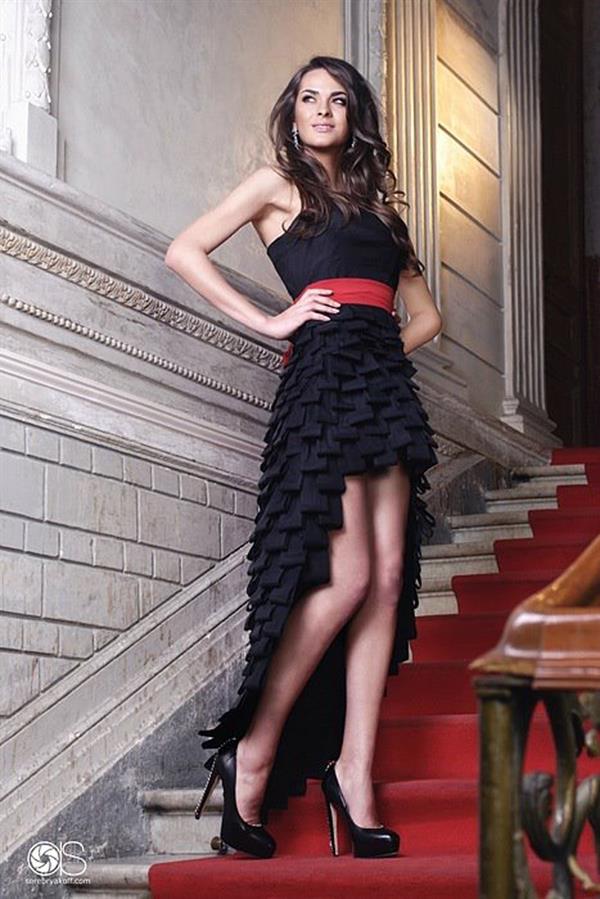 She is 5'10" tall, with blondish hair and a stunning figure.
Nastya Kamenskih
Nastya displayed intelligence and beauty from a young age.  She began studying music at the age of six and graduated from music school at the age of fourteen.
Nastya Kamenskih spent time in France and the United States as a result of her parent's desire to provide her with a well-rounded education that included international travel.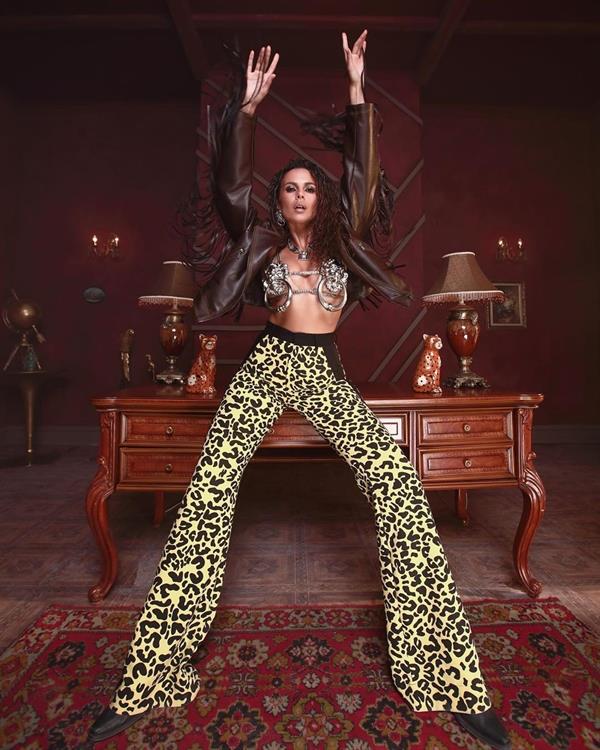 In 2004, she received a music award.
A video she made with a rapper shot to fame and favoritism, giving birth to the 'Potap and Nastya' duo, who have both appeared in movies and TV shows.
Irina Zhuravskaya
Irina is a model who, like many others before her, represented her country in the Miss World beauty pageant in 2008.
She was a student at Kyiv University majoring in English at the time she competed in the pageant.  She has walked the runway and photographed for numerous designers and has appeared in TV ad campaigns and music videos.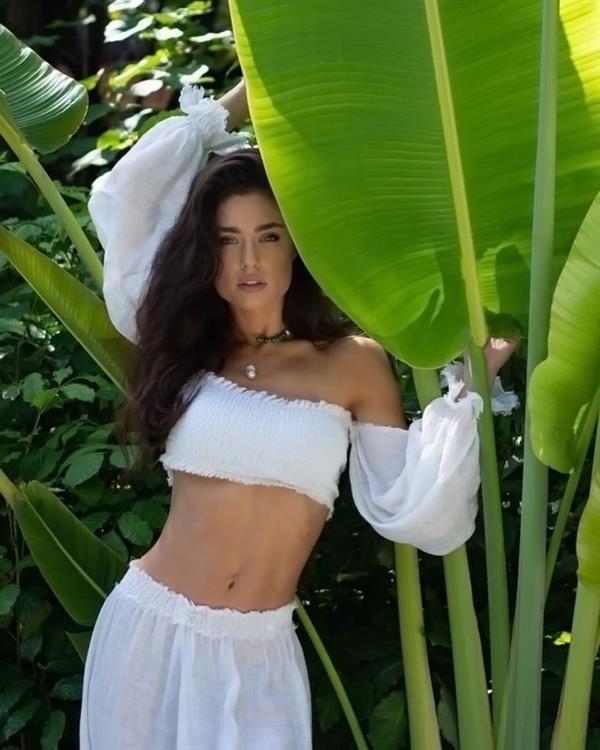 Irina Zhuravskaya was also named the sexiest woman alive in 2008.
Vera Brezhneva
This young lady's name has been changed from Vera Viktorovna Galushka to Vera Brezhneva.  It is not our job to explain why.  The story, on the other hand, is excellent.  Because she was born in the same town as Russian President Leonid Brezhnev, her manager at the time she was breaking into the entertainment industry decided to name her after him!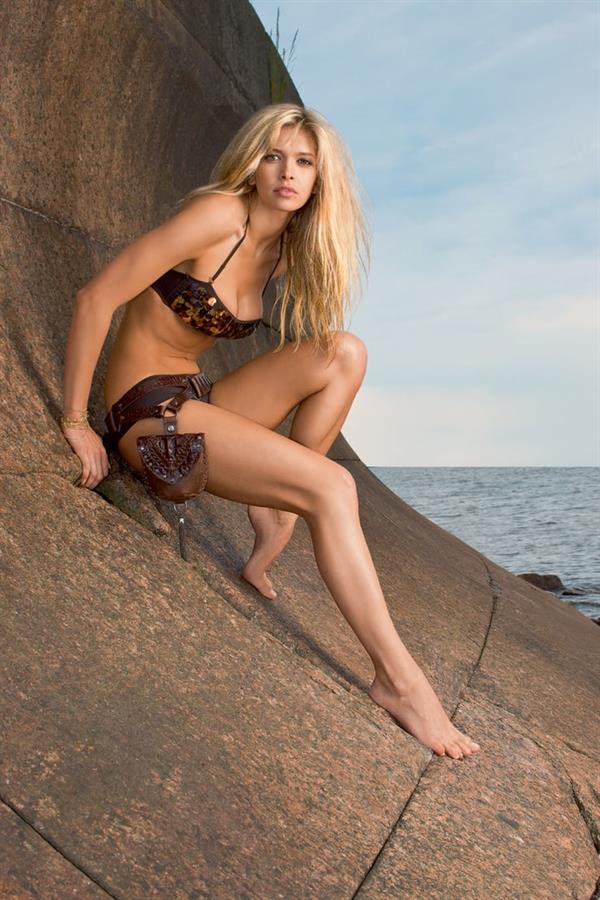 She is a Ukrainian pop singer and TV presenter who was born in 1982.  She's been married twice before. She has appeared in several Russian films, the majority of which were romantic comedies.  In 2007, she was voted Russia's sexiest woman.
Nataliya Gotsiy
She is a supermodel who bagged the Ford Super Model competition in 2004.  Nataliya Gotsiy was born in 1985 and was destined for the world's high-fashion catwalks.  She is 5'11", but her very slim body caused some concern when there was a lot of talk about skinny models in the industry.  She took a break from modeling to have a child and then returned, but this time as an editor.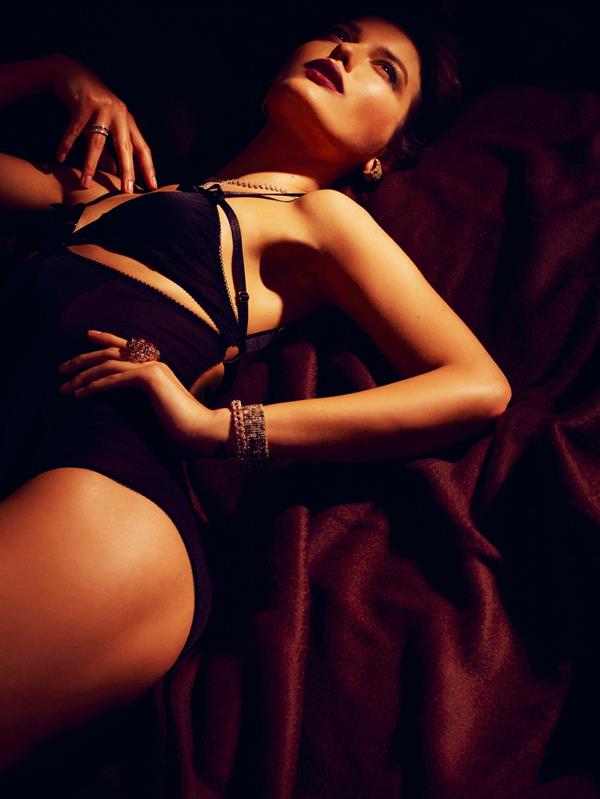 Her weight has remained an issue, and she has struggled to return to modeling.
Ruslana Stepanivna Lyzhychko
Ruslana Stepanivna Lyzhychko was born on May 24, 1973, and began her singing career in 1996 after winning a competition.
She earned her university diploma as a classical pianist and conductor. To say she possessed a talent would be an understatement.  She is a pop singer with the ability to conduct an orchestra.  That's unique!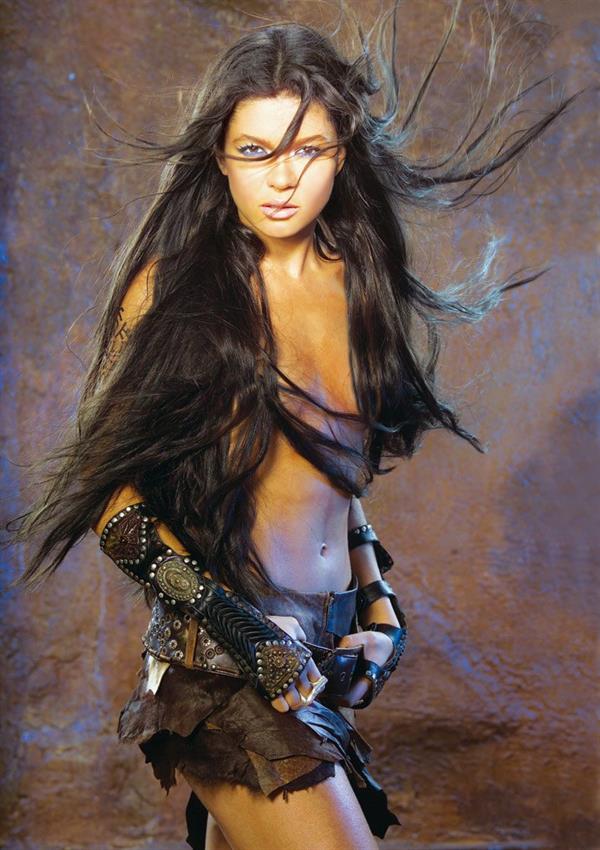 Her hugely popular Eurovision song remained on the charts for 97 weeks, and she received some awesome recognition from Ukraine Ministers, such as advisor to the Prime Minister.  She was named Belgium's most popular person and Greece's sexiest woman.
Enjoy, folks!  See you next time!