Venezuela, ladies, and gentlemen, has got some of the hottest women in the modeling industry.  And not just that, they also have queens in the fitness world and the entertainment industry.  And yes, we have featured more than a dozen of these women.
But today, folks, we are going to give you a list on, to us, the most beautiful and hottest Venezuelan women (or at least with Venezuelan blood in them) in the world.  Again, in no particular order of hotness…
Blanca Aljibes
Blanca Aljibes, a famous model and beauty queen, is next on our list of sexy Venezuelan women.  She competed in a number of beauty pageants, both in Venezuela and abroad.  Blanca rose to prominence after winning the Miss Venezuela International pageant. She, of course, won the crown.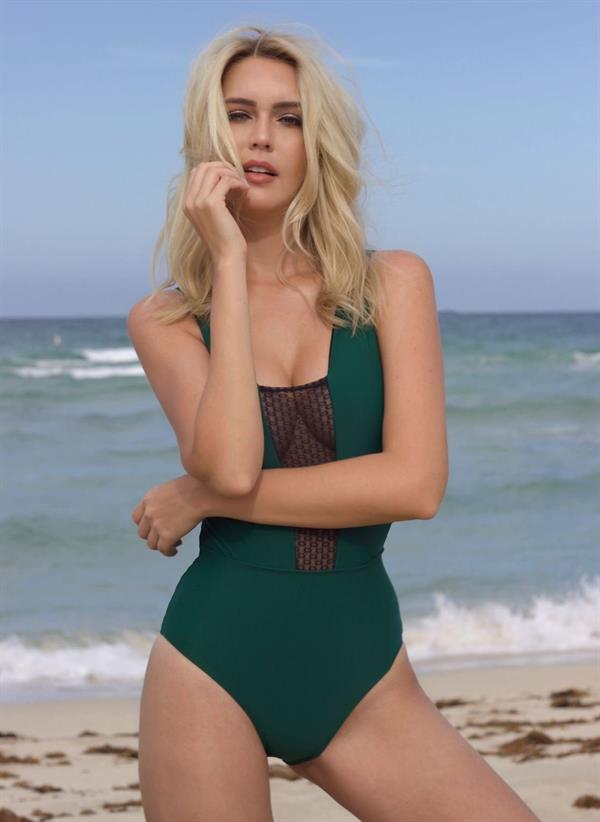 Bianca later competed in the 2012 Miss International pageant in Japan, where she was named one of the top 15 semifinalists.
Ligia Hernandez
Ligia Hernandez has participated in a number of beauty pageants.  She later rose to fame as a model.
Her first major public appearance was in 2008 when she represented the state of Aragua in the Miss Venezuela pageant and she was one of ten semifinalists.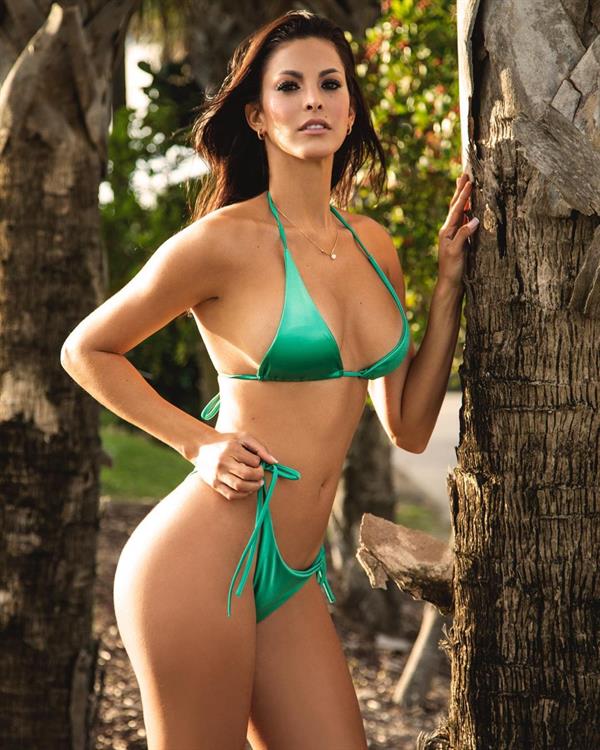 Ligia represented Venezuela in a pageant in Bolivia the same year, finishing fourth runner-up.  She did not, however, receive the crown.  She did, though, win special prizes and the titles of Miss Photogenic and Miss Elegance.
Dominika van Santen
After competing in Top Model of the World 2005 in China, Dominika rose to prominence as a beauty queen.   She was the country's second winner of this prestigious competition.
Dominika van Santen started modeling at the age of sixteen.   She was initially hesitant to pursue a career as a model.  Despite this, she followed her father's advice and entered her first modeling contest.  As expected, she took first place.  Her career took off after that.  She got a few modeling jobs and worked for a few international companies.  Among the most well-known brands are Pepsi, Diesel, and Phillips.  She has also appeared on the covers of several magazines.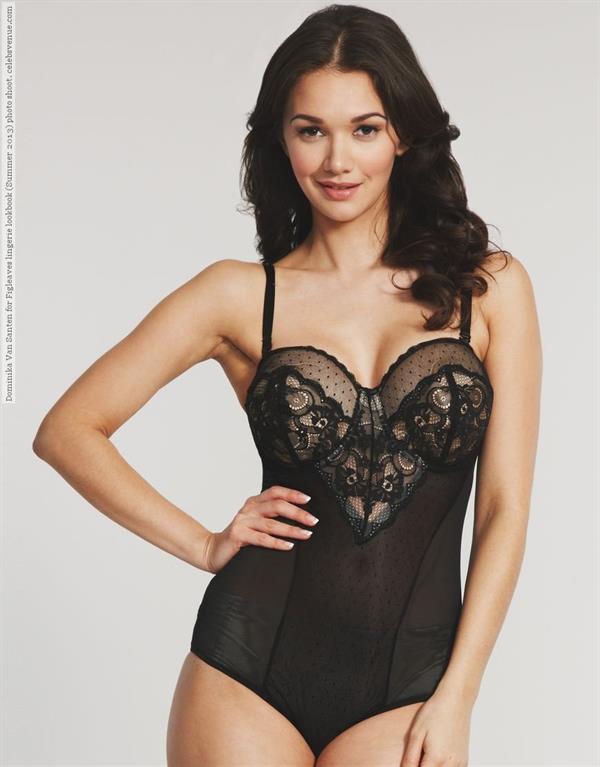 Dominika is best known for her beauty pageant and modeling success, but she has also worked as a dancer, actress, and public speaker.
Kimberly Dos Ramos
Kimberly Dos Ramos is best known as Matilda Román in Nickelodeon's Grachi.  She began her career in commercials and promotions for Radio Caracas Television, a Venezuelan television station (RCTV).  She also appeared in telenovelas produced by Venevisión and RCTV International before gaining recognition for her starring roles in Telemundo and Televisa's successful telenovelas.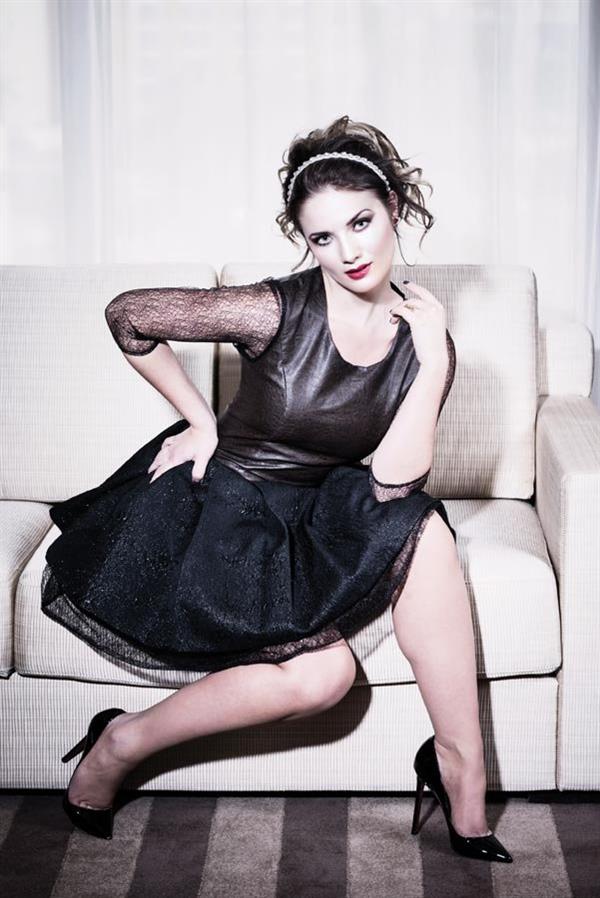 Kimberly also sings professionally.  Her soundtrack albums for various telenovelas have done extremely well in Venezuela.  She also did a musical tour of Grachi and traveled throughout most of Latin America.
Adriana Vasini
Another well-known Venezuelan beauty pageant winner is Adriana Vasini.  She was a fashion model until she was 16 when she began competing in pageants.  Adriana is one of Venezuela's most beautiful women, thanks to her stunning body, sharp features, and angelic face.  This smoking hot lady, on the other hand, is more than a pretty face.  Adriana is extremely intelligent and has studied medicine.
Adriana is the daughter of Pilar Sánchez, a former Zulia beauty pageant winner.  She competed in her country's national beauty pageant as Miss Zulia and was crowned Miss World Venezuela in 2009.  On October 29, 2009, she competed in and won the 2009 Reina Hispanoamericana pageant, which was held in Santa Cruz, Bolivia.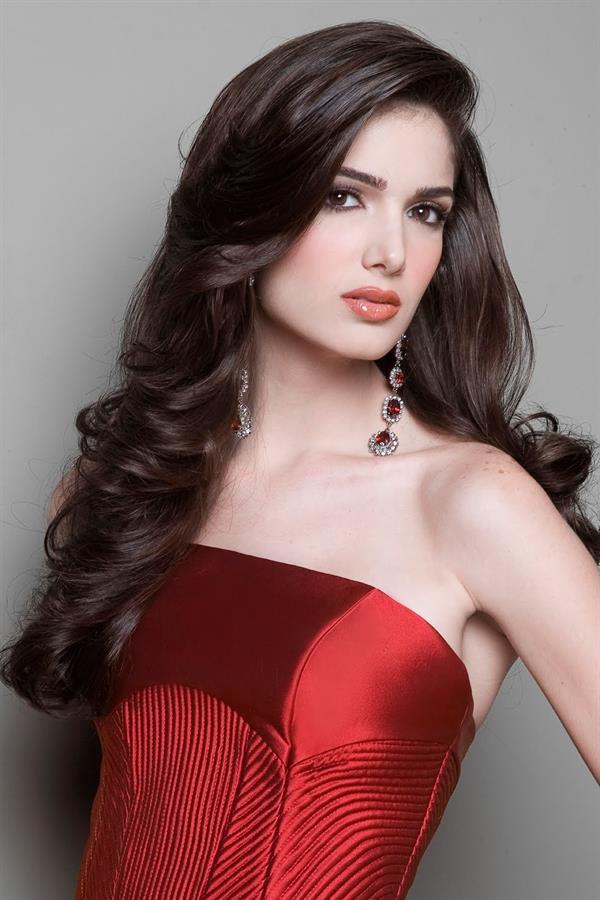 Vasini was the official representative of her country at the 2010 Miss World pageant, which was held in Sanya, China.  She was a Top 20 finalist in the Miss World Top Model fast track event on October 23, 2010, and a Top 10 finalist in the Miss World Talent event on October 26, 2010.  She finished second runner-up in the competition.
Migbelis Lynette Castellanos
Migbelis Lynette Castellanos first became interested in modeling and television as a child. When she was six years old, she began modeling and competing in pageants.  She quickly stood out from the crowd with her stunning body, full lips, and sharp features.  She won numerous teen pageants.
At the Miss Venezuela 2013 pageant, she represented the Costa Oriental region of the state of Zulia. She also represented Venezuela and was a top ten finalist at Miss Universe 2014.  Migbellis was also named Nuestra Belleza Latina for 2018.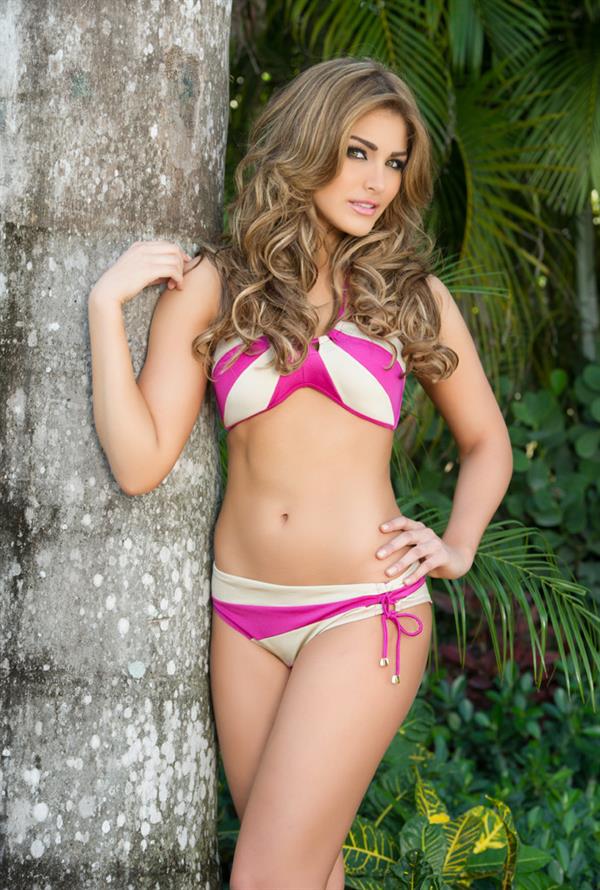 Her pageant success paved the way for her TV hosting and acting careers.  Migbelis also gained popularity as the host of several television shows.  She later appeared in the reality show Todo por la corona and became a household name in Venezuela.
Migbelis, in addition to being a television personality and a beauty queen, also runs a lifestyle blog called Milynette.
María Gabriela Isler
Maria Gabriela Isler is Venezuela's seventh Miss Universe.  She won the tile in 2013.  Maria also founded the Universe of Blessings Fund, a non-profit dedicated to female empowerment and counseling.
Mara began her modeling career when she was 14 years old and before entering the Miss Venezuela pageant, she worked with several brands.  She won the pageant and went on to win the Miss Universe title.  As a result, she became her country's seventh Miss Universe.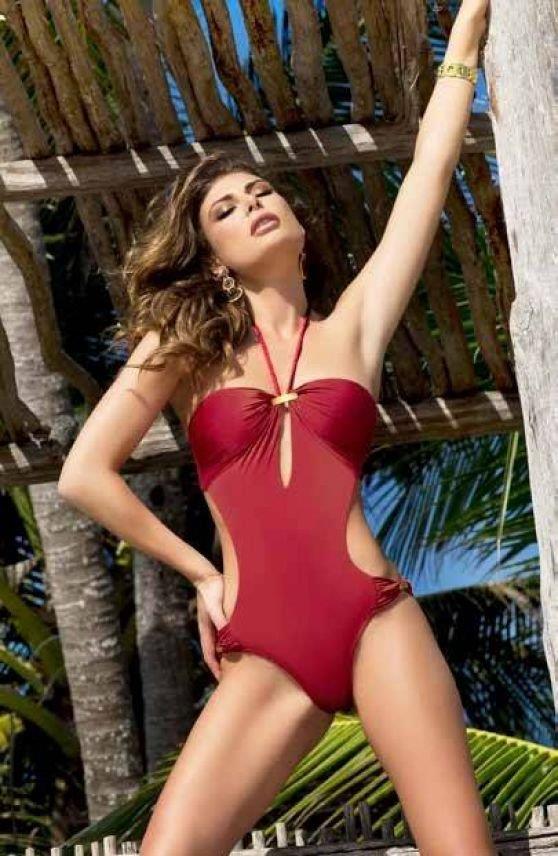 Maria holds a Management and Marketing degree and serves as an ambassador for the Scalabrini International Migration Network.
Irene Esser
Irene Sofa Esser Quintero (born November 20, 1991) is a Venezuelan beauty pageant winner and actress who was crowned Miss Venezuela in 2011.  The same year, she was named Miss Elegance.  In 2012, she represented her country at the Miss Universe pageant.  She came in second place overall.
Irene started modeling at a young age.  She eventually became one of Venezuela's most well-known models.  Irene has worked on a variety of fashion projects.  She has also worked with some of the world's most well-known fashion brands.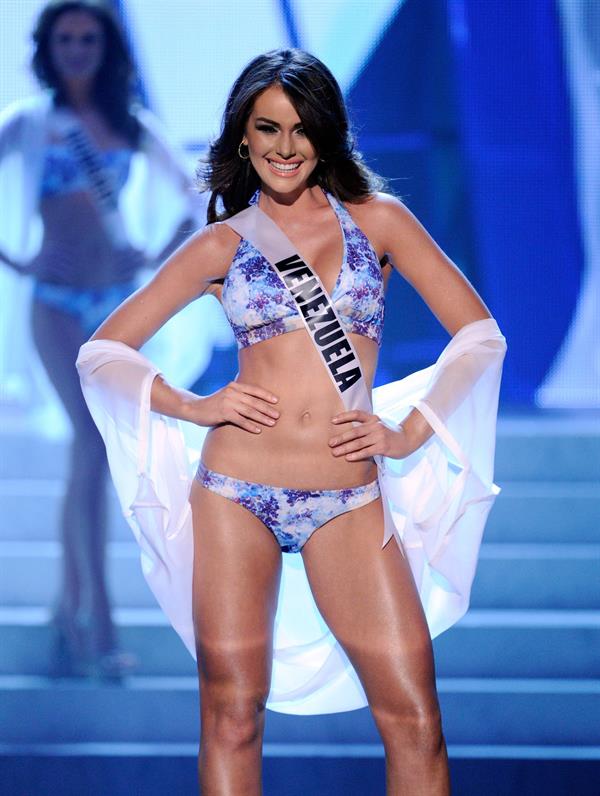 In addition to modeling, Irene has made a name for herself as an actress.  She was the lead in several telenovelas.  This lovely lady is still very popular and her stunning physique and immense beauty have earned her a devoted fan base.
Dayana Mendoza
Dayana Mendoza is one of Venezuela's most successful and beautiful women.  Her dark hair and eyes, stunning facial features, and smoking hot body earn her a Perfect 10 rating.
Dayana began her career as a model and beauty pageant competitor.  She was crowned Miss Venezuela in 2017 and was crowned Miss Universe in Vietnam the following year.  She is the first Venezuelan Miss Universe of the twenty-first century.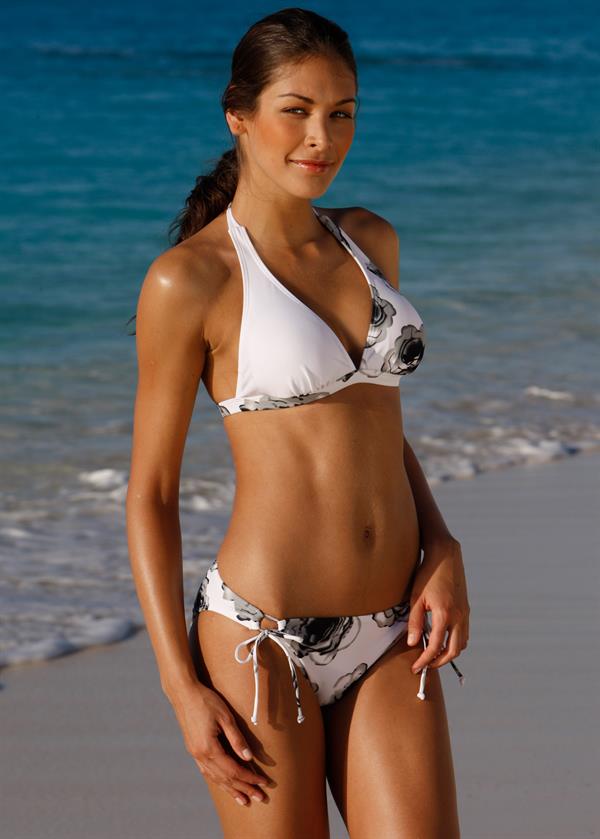 After the pageants, Dayana continued her modeling career.  She quickly rose to become one of the most sought-after models a made a name for herself outside of Venezuela.  Dayana is now a genuine international star and she walked the runways for Versace and Roberto Cavalli, among others.
Ly Jonaitis
Ly Jonaitis competed in Miss Venezuela 2006, which was held in Caracas on September 14, 2006, and won the title of Miss Venezuela 2006. She was the eighth Miss Guárico to win the title since the pageant's inception in 1952.
Today, Ly is most famous for her international modeling career. She has worked with Metropolitan Models in France. Also, she modeled for many fashion designers, including Christian Dior.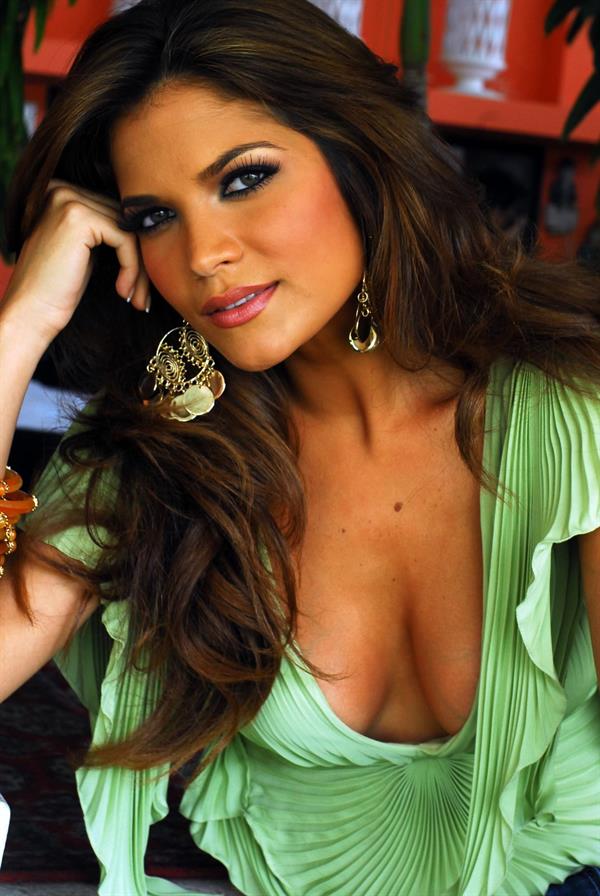 Also, she dedicates her time to acting and has starred in a popular TV show Los Misterios del Amor.
Alexandra Braun Waldeck
Alexandra Braun Waldeck is a multi-award-winning international actress from Venezuela.  She was a major star in the modeling industry and beauty pageants when she was younger and she eventually won the Miss Earth title in 2005.  She did not, however, continue modeling after winning the title. Instead, she concentrated on acting.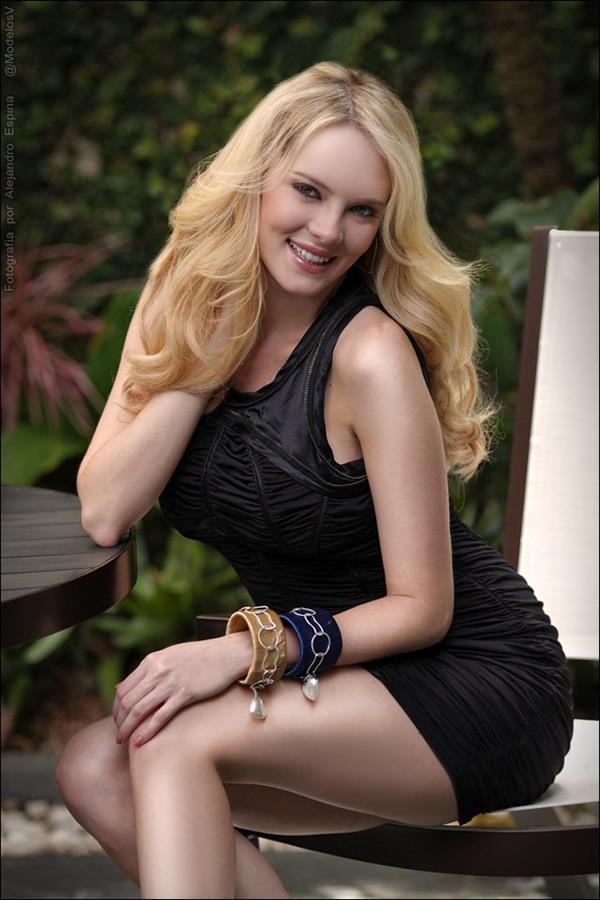 Alexandra received four international best actress awards for her performance as the lead in the film "Uma" at the London Film Festival, the Monaco International Film Festival, the Milan International Film Festival, and the Georgia Latino Film Festival in Atlanta.
Sabrina Seara
Sabrina Seara is a well-known Venezuelan telenovela and model.  Her family is originally from Spain, despite the fact that she was born in Venezuela (and moved to Venezuela after the civil war).  She is the youngest of three siblings, all of whom were raised in Caracas and attended school.  Sabrina studied in the United States for a year after high school because she wanted to learn about different cultures.  She studied mass communication, which aided her acting career.  She began working on Telemundo's Pasion Prohibida in 2013.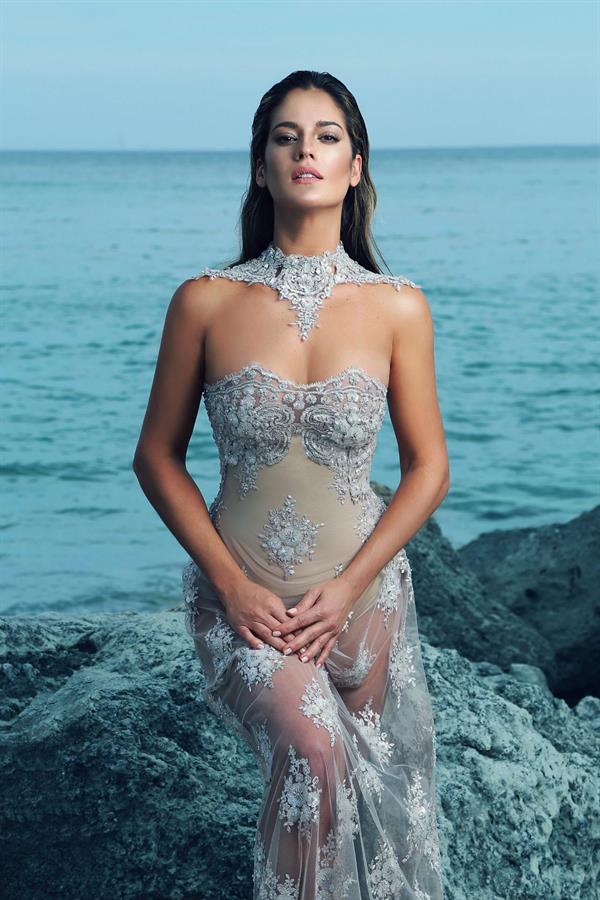 Sabrina began her career in show business when she was only 16 years old.  She quickly rose to prominence due to her talent, but also to her natural beauty, smooth skin, expressive eyes, and a killer body.
Majandra Delfino
Majandra Delfino is a Venezuelan actress and singer.  She's built her career in the US, so you might be familiar with this lovely lady and her stunning looks.  This bombshell is one multi-talented lady.  Her soulful voice and catchy songs have been quite popular in America.  Moreover, she can play piano, guitar, and cello.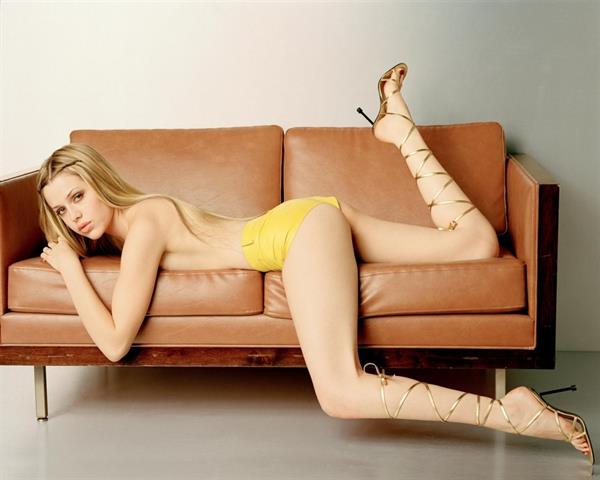 Majandra Delfino began her career when she was 14 and she started landing good roles when she moved to Los Angeles.  She starred in Steven Soderbergh's Oscar-winning film Traffic and, not long after, won an ALMA Award and a SAG award.
Francys Sudnicka
Francys Sudnicka was born in Spain and has Polish ancestors.  She spent her adolescent years in Poland.  Francys later relocated to Venezuela to begin her pageantry career.  She placed in the top ten of the Miss Venezuela 2003 pageant.
Francys then competed in a Venezuelan beauty pageant as a representative of the Polish community.  She finished second and was crowned Miss Polonia.  As a result, she was chosen to represent Poland at Miss Universe 2006.  This was only the second time in history that a Miss Venezuela contestant had the opportunity to represent another country at Miss Universe.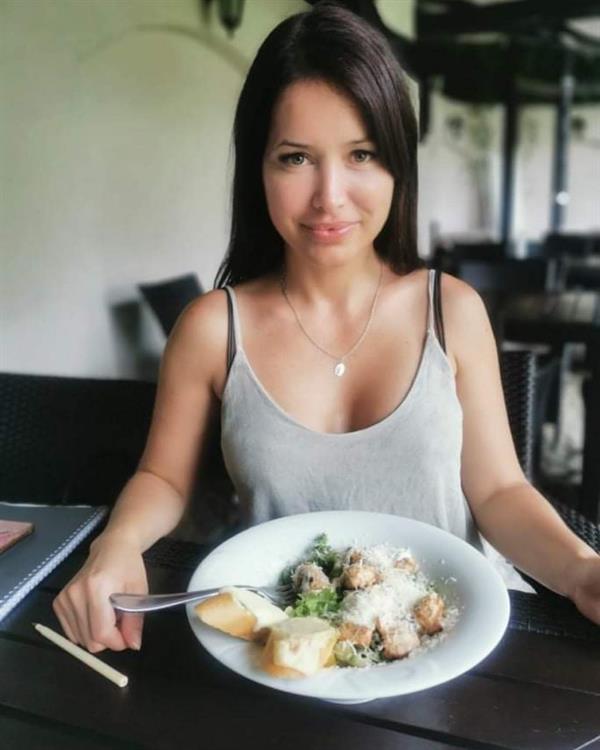 Soon after, she returned to Poland, this time for good.  She continued to compete in various beauty pageants and her most popular was Miss Earth 2006, which finished in the top eight.
Osmariel Villalobos
Osmariel Villalobos is a popular TV show host and beauty queen.  This stunning lady stands 5.9 feet tall, has wild curly hair, and a voluptuous body.  Osmariel rose to prominence after winning the title of Miss Earth Venezuela in 2011.  She represented Venezuela at Miss Earth 2012 the following year.  Osmariel came in second place in the competition.  She did, however, win the Miss Photogenic award.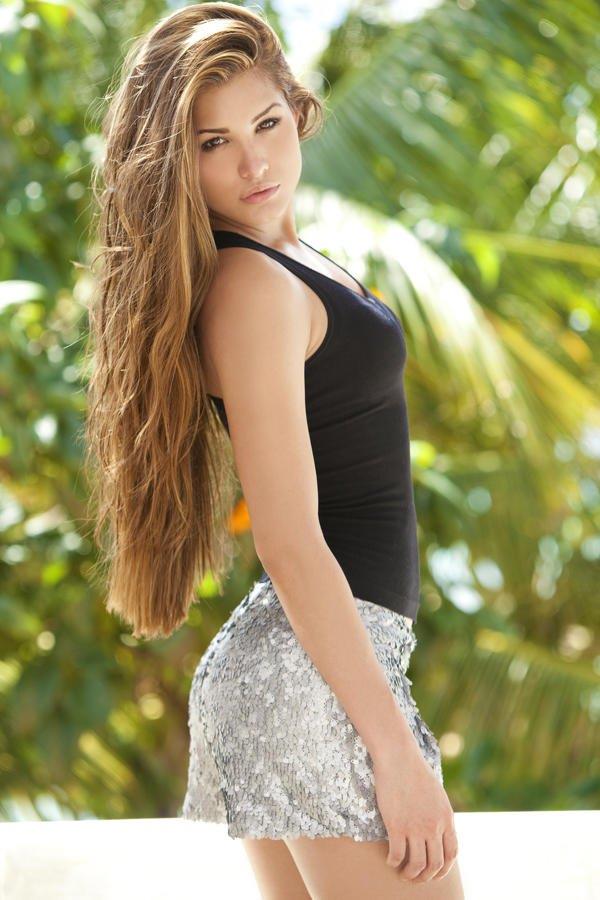 Osmariel studied communications and journalism before becoming one of Venezuela's most popular television hosts.  She has also had a successful modeling career and has worked with a variety of fashion brands. Osmariel is also well-known for her love of fitness and her support of a healthy lifestyle.
Veronica Schneider
This stunning model and actress began her career in beauty pageants.  First, she won the Miss Monagas pageant.  Then, in 1998, she was crowned Miss Venezuela. Later that year, she traveled to Seychelles to compete for the Miss World title.  Unfortunately, she did not advance to the semi-finals.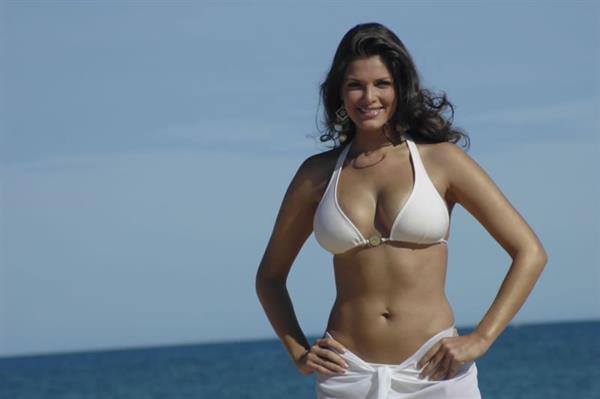 Veronica Schneider holds a bachelor's degree in computer science.  She soon realized, however, that acting was her true calling and signed a contract with Venevision, Venezuela's largest television network.  She quickly rose to prominence as a telenovela star.  Veronica relocated to Peru after several successful television series, where she continued her acting career.  Finally, she appeared in a Venezuelan adaptation of Agatha Christie's The Mousetrap in 2012.
Norkys Batista
Norkys Batista's long legs, irresistible lips, and overall sex appeal helped her become one of Venezuela's most popular women.  Every man would want to date this stunning lady.
Norkys began her career in beauty pageants, finishing as the first runner-up at Miss Venezuela in 1999.  She was the winner of several beauty pageants and titles.  Her pageant victory paved the way for her modeling and acting careers.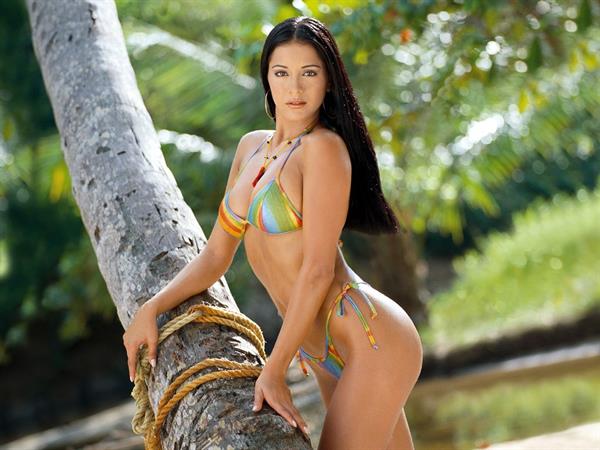 She has appeared in several television commercials and had a brief modeling career.  Then she launched her own line of underwear, which was a huge success.
Shannon De Lima
Shannon de Lima rose to international prominence after finishing first runner-up at Miss Earth Venezuela in 2005.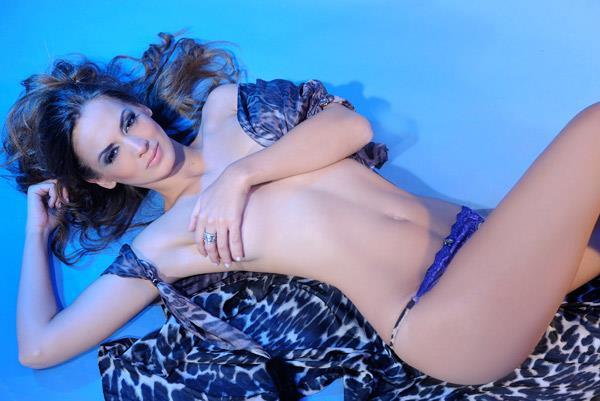 She became one of the most sought-after models following the success of this pageant.  She has collaborated with a number of fashion designers.  Shannon also has her own fashion brand and runs a fashion blog.  She has also worked as an actress, becoming well-known for her roles in El Estmulo and Betty in New York.
Sthefany Gutiérrez
Sthefany Gutierrez is a former beauty pageant queen, actress, and model who is known for her muscular yet curvy body.  She won the title of Miss Venezuela 2017 while representing her state.  The following year, she impressed the judges and finished second runner-up at Miss Universe in Bangkok.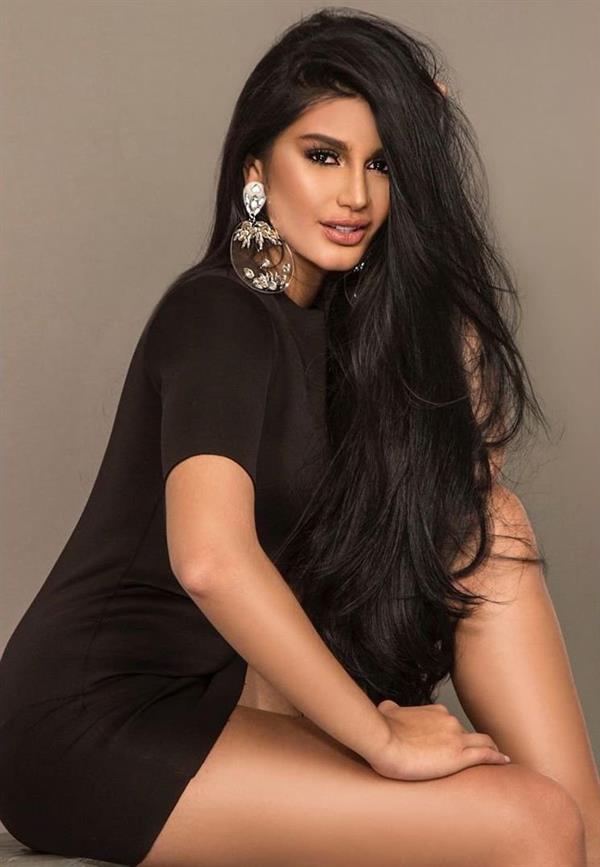 She continued to work as a model and actress after her successful pageant career.  She's also a huge Instagram celebrity, with over 1.2 million followers.
Sthefany values formal education, despite the fact that her stunning beauty has made her wealthy and famous.  She is currently enrolled in law school at Santa Mara University in Puerto La Cruz.
Victoria Villarroel Gamero
Victoria Villarroel Gamero's career as an Instagram star began in an unusual manner.  Actually, she rose to prominence as Kylie Jenner's personal assistant. She spent quite a lot of time with the Kardashian-Jenner clan, so magazines all over the world published her pictures.  People soon began to wonder about the beauty in the background.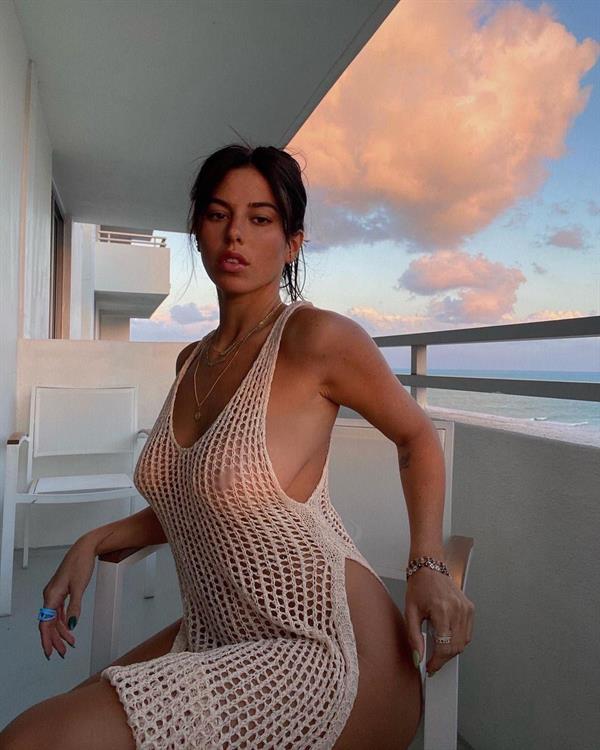 Victoria later began working for Kylie's sister Kendall and their manager Chris, which increased her popularity.  She also appeared in a video for Kylie Jenner's What It's Like to Be My Assistant app.
Her friendship with the Jenners assisted her in gaining a large Instagram following and co-founding The Court magazine.
Lele Pons
This foxy lady is a true millennial star, in addition to being one of the sexiest Venezuelan women.  She became well-known as an internet personality.  She is now known as the Venezuelan social media queen. Lele is the first Viner to have accumulated over one billion loops.  Lele eventually got up to eight billion!  What makes her even more impressive is that she began her Vine career at the age of 16.
Following the demise of Vine, Lele Pons launched her YouTube channel.  Her channel features a wide range of content, with a heavy emphasis on comedy.  She also has a mini-series that she directed and starred in.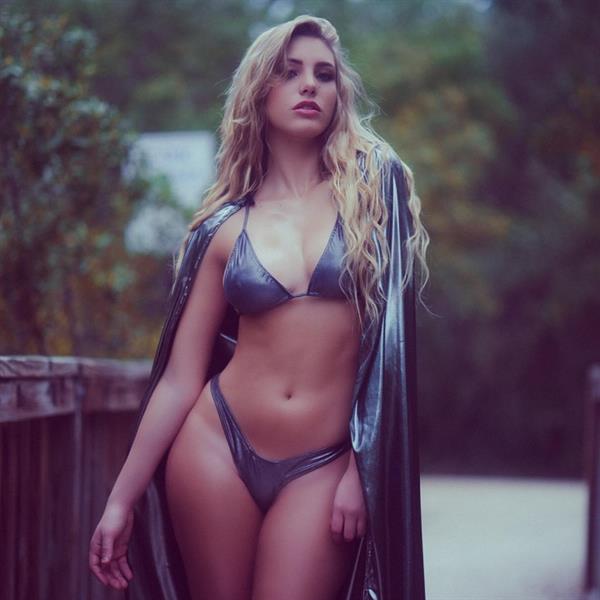 Aside from that, Lele has appeared in a number of films and music videos, as well as co-written a novel.  Oh, and Time magazine named her one of the 30 Most Influential People on the Internet in 2016.
Gaby Espino
Gaby Espino (born Mara Gabriela Espino Rugero on November 15, 1977) is a Venezuelan actress, model, and presenter.  This Venezuelan babe is proof that a woman can be gorgeous and successful.  Born in Caracas, Gaby started her career as a model.  But, she soon decided that acting is the love of her life.
Gaby's had an amazing acting career.  It has turned her into one of the most popular women in Venezuela.  She has worked on several movies and many TV commercials.  However, she became a true star due to her roles in various telenovelas.  She has won many best actress awards, and her career is still rising.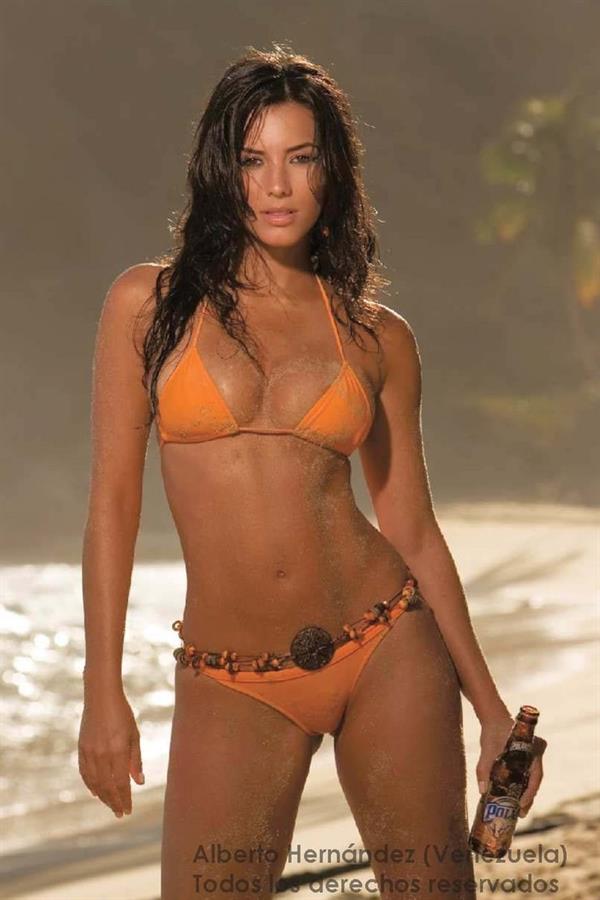 Gaby is now married to a fellow actor Cristobal Lander.
Michelle Lewin
Michelle Lewin is a well-known fitness model and bodybuilder from Venezuela.  She began her modeling career at a young age and quickly realized she had the potential to go beyond the catwalk, so she entered several competitions, including the NCP bikini competition.  Her next step was to go to the gym and sculpt her body.  She began to gain attention, and fashion photographers began approaching her about modeling for major companies in both the fitness and modeling industries.  She has also appeared on the covers of several magazines, including 'Playboy,' and is now one of the most sought-after fitness models in the world.  Michelle is also a YouTube sensation and a well-known social media personality.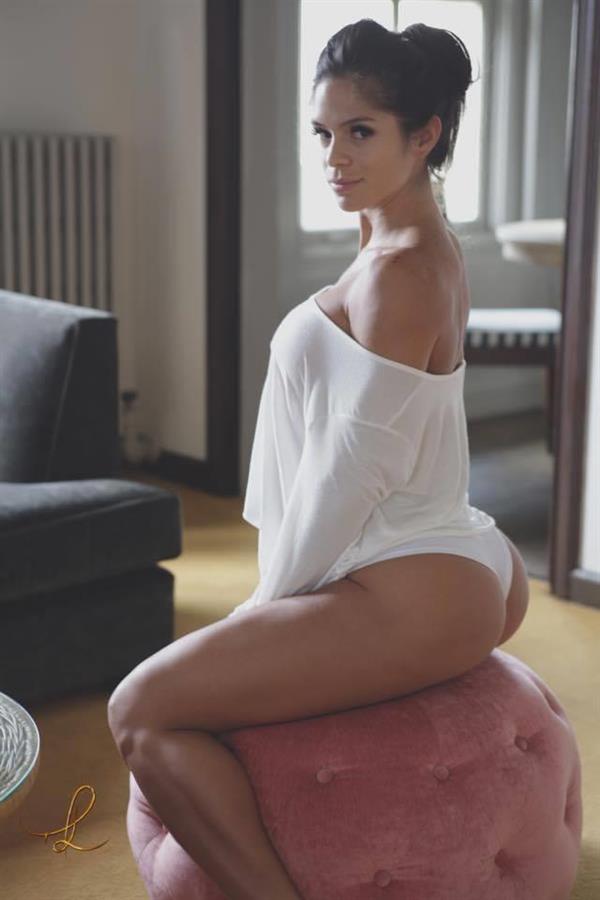 Although she enjoys posing in tiny bikinis and booty shorts, she does not prefer to pose naked because she believes it is unnecessary.  Michelle was also featured on the cover of Playboy Venezuela in 2012.
Enjoy, amigos (and amigas)!!!