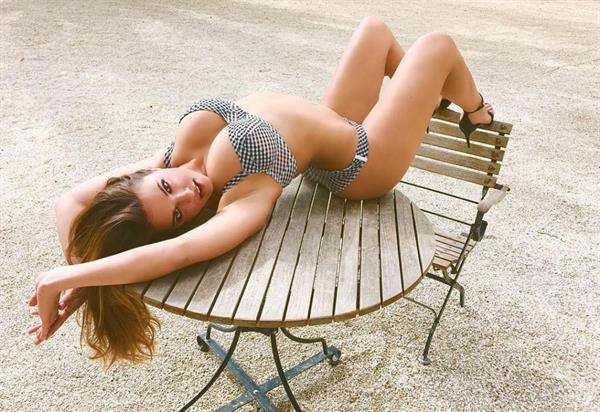 It is a common idea that people will have their own favorite meal of the day. Probably, an omelet before starting your day, a delectable roasted chicken during lunch break, and a juicy hamburger in the evening after an extremely tiring work would do the trick. Nevertheless, tasty food is not the only thing that makes a meal great. Food presentation and finest ingredients are among the most important elements as well.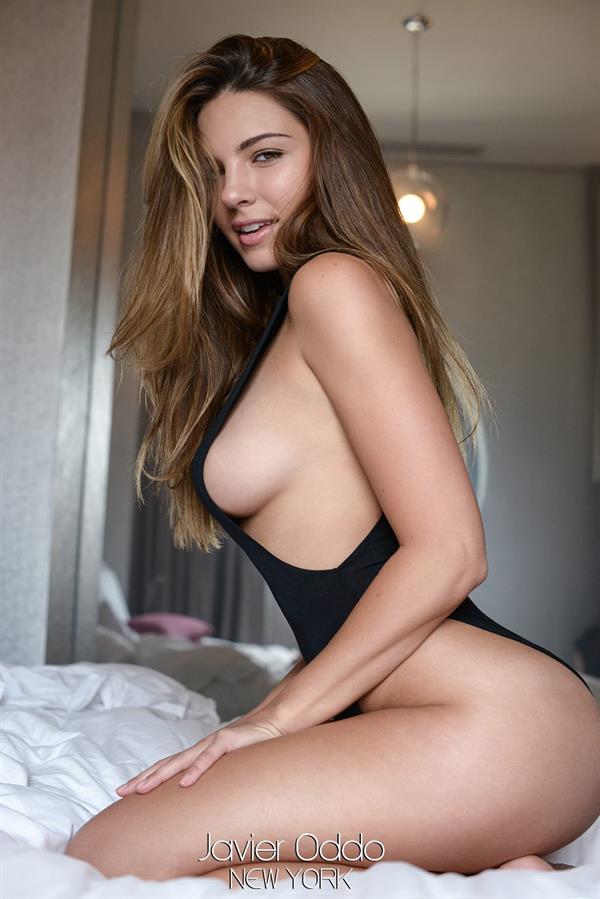 Now, with regards to beautiful women, Jessica Ashley is simply like your favorite meal that may be set on your table everyday. She has body measurements of 32D-25-36 and was discovered on Facebook and eventually landed in Playboy. Her photo test-shoot was done in California where she really had a lot of fun considering it was her first entirely nude shoot.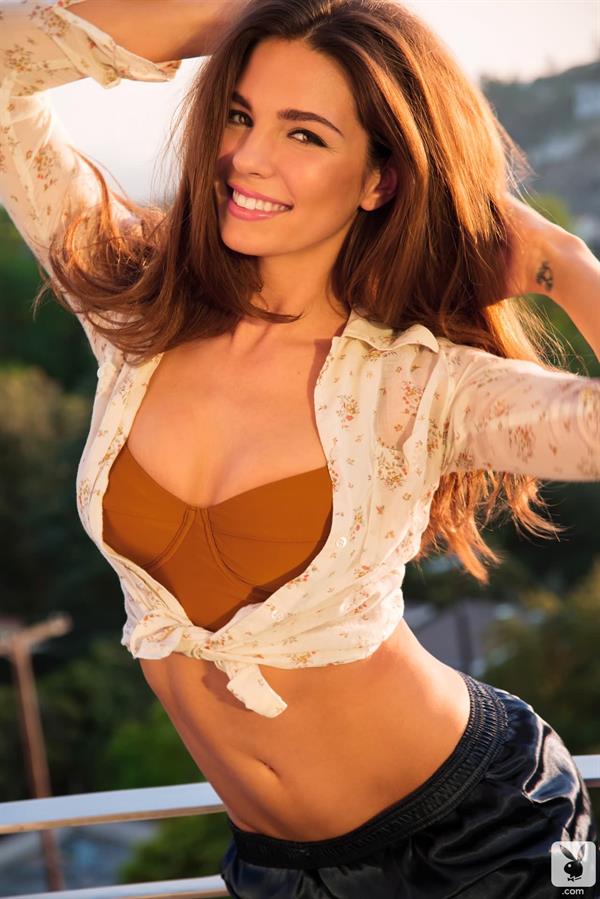 Comparable to a meal, Jessica Ashley is especially satisfying when you know things about her. Basically, she's turned on to guys who could keep her mind working or stimulated at all times. Perhaps, Justin Timberlake has these qualities for it has been documented that she's got a huge crush on this male pop artist. She values intelligence, self-confidence, and style too. On top of that, she's into people who make their ambitions real even quoting the phrase, "living out your dreams and fantasies."
Pretty face and perfect body shape are probably the best overt assets that men could see in Jessica Ashley's photos on her various social media platforms. No wonder she became the Playboy Playmate of the Month in June 2014. However, there is more to this playmate that meets the eye – absolutely, an additional important ingredient of a meal.
Ingredient #1: She's got a Bachelor's Degree
Not all food prepared is necessarily good for your taste buds; some are simply well-presented for visual purposes only. But not Jessica Ashley. She earned her Bachelor's degree in English and Psychology in University of Michigan before she became a popular model. Basically, she's a hot academic degree holder babe!
Ingredient #2: She has a Passion for Writing
Modeling could be the number one activity that Jessica Ashley is passionate about. However, she loves to write too. In fact, she is writing a novel and hoping to finish and publish it soon. If you try to imagine it, perhaps she would still look very sexy while working on her laptop to write the novel.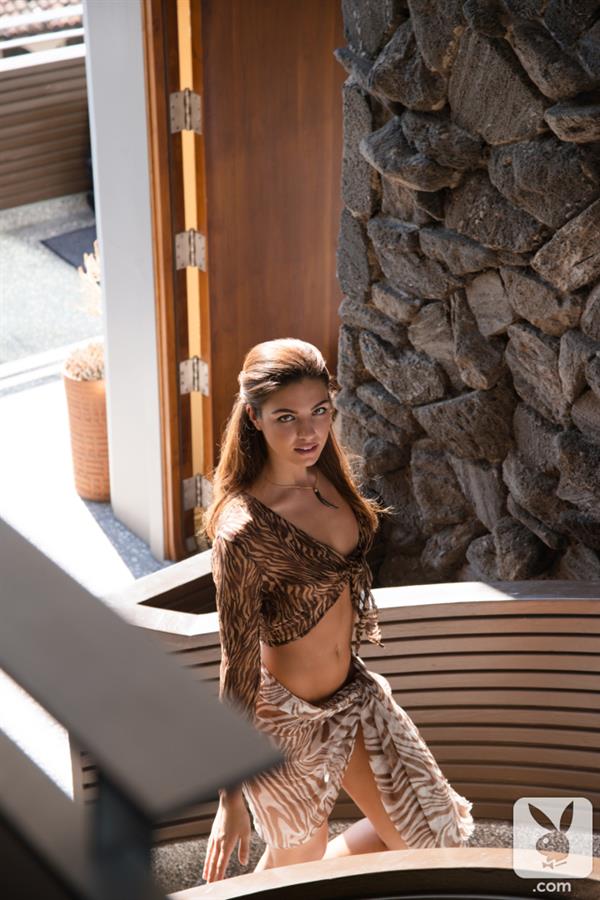 Ingredient #3: She Loves Animals
Not only does Jessica have a golden retriever, she does work helping animals in need and is an avid supporter of saving endangered species.
Ingredient #4: She Loves Art
If you are a person by the name of Art, then do not get excited since we aren't talking about you here. We're talking about artistic stuff such as painting, designs, and sculptures. But if you are a bachelor who wants her, you may have to do a lot more than having Art as your name.
Ingredient #5: She is Fond of Sports
Jessica Ashley loves watching sports, particularly baseball. She's a hot chick and a Detroit Tiger fan. If you love baseball and this team, then great, because you've got something in common.
And so, if you think about beautiful women today, think about Jessica Ashley. Sexy, yummy, well-presented, and enhanced with the right ingredients to make your day! Check out her Facebook, Instagram, and other social media profiles. Make sure you bring a towel with you to wipe away your dripping saliva!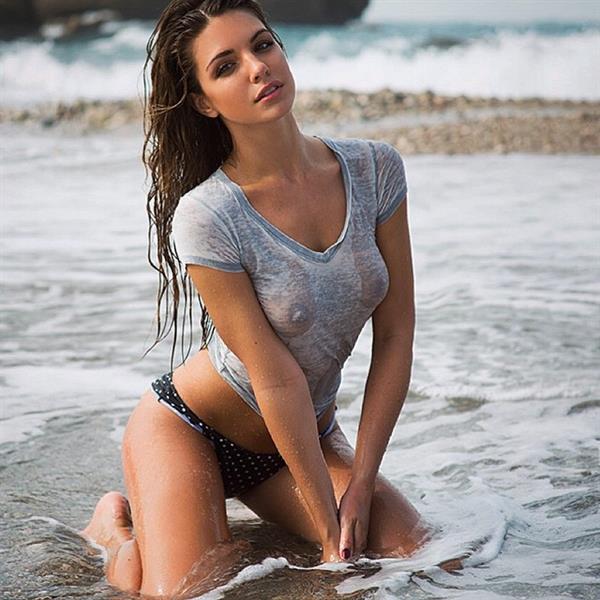 For more pictures of Jessica Ashley, check out her infinite scroll page: Jessica Ashley Pictures
We also have nude pictures of her on babesrater:  Jessica Ashley Nude