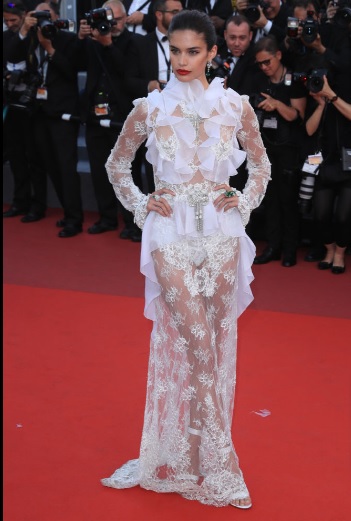 It was an underwear affair for Sara Sampaio who attended the 2017 Cannes Film Festival on Monday.  The Victoria's Secret Angel took her red carpet look a step further by intentionally showing her ass in an all in see-through gown.  She wore a white thong underneath her gown that exposed her butt cheeks.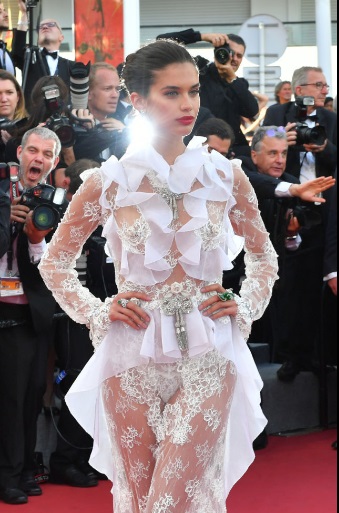 The 25-year old model looked a bit modest with the front of her dress.  The front design feature ruffles around her chest area and some floral details in her lacy gown. But when she turned her back, it was a different story.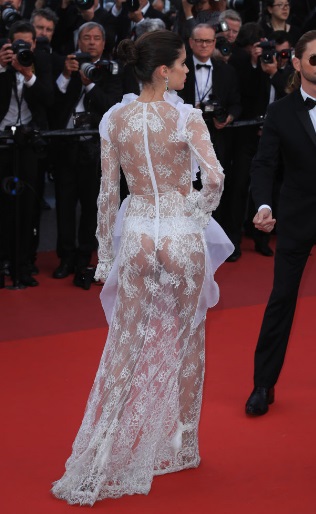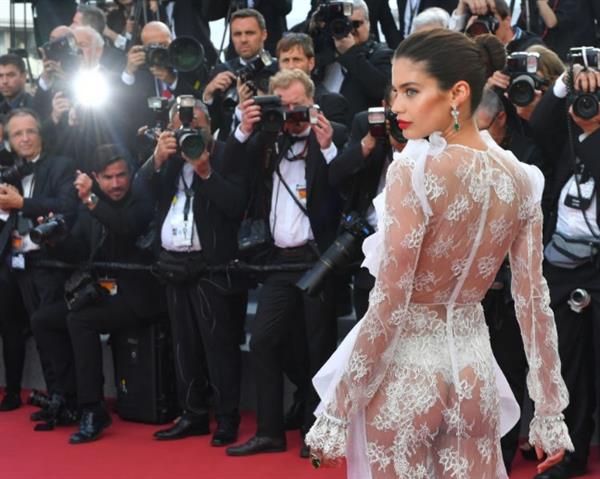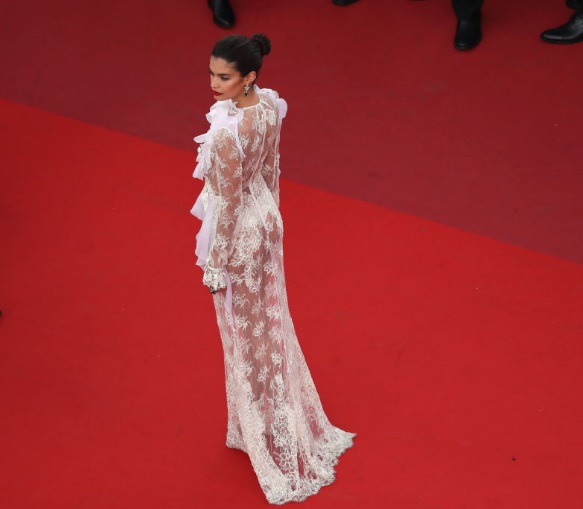 Matched by her red lips, brunette tresses in low bun, and huge diamonds, she truly rocked her red carpet look.
The Portuguese beauty attended the festival for the screening of "The Killing of A Sacred Deer" along with other stars like Nicole Kidman, Eva Longoria, and Emily Ratajkowski.
Sara's show stopping look was the latest from her list.  Since the festival began last week, she's been hitting the red carpet one after another.  At the screening of "120 Beats Per Minute," she sported a sparkly lavender jumpsuit while she dazzled in a deep red ball gown during the opening gala.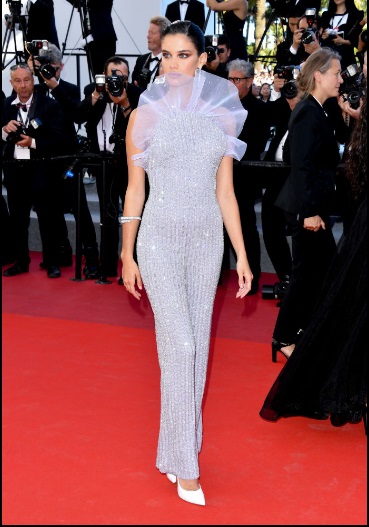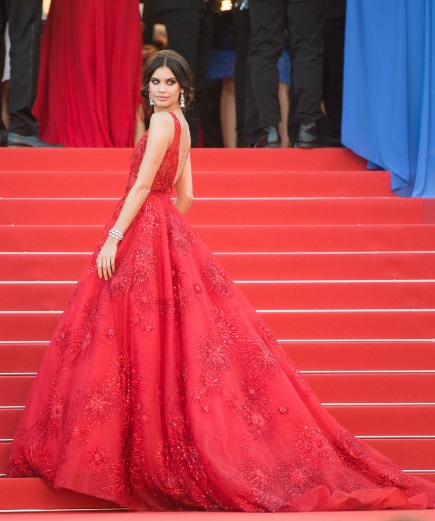 For more pictures of Sara, check her out in our infinite scroll:  Sara Sampaio pictures