Her looks are (sexually) dominating but who are we to complain?  Yup, we won't…  Because we love her "on top"  hotness.  Eugenia Lemos is what some would call um, intimidating.  And yes she is.  But that's what got her to be featured here.  You see, we also love fierce-looking women.  It kind of exhibits our submissive nature (yeah, this writer is pretty submissive)…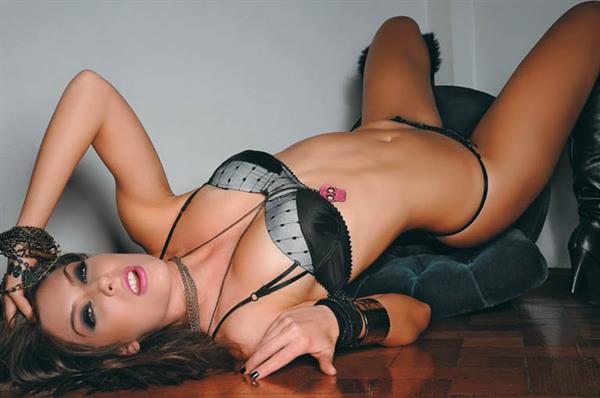 Oh, man…  if she's in front of me doing that pose right now, I'd just lie down and let her do as she pleases (Editor's note: And that's to walk out the door…).
Who is Eugenia Lemos?
Eugenia is an Argentinian model, reality star, and actress most famous for winning the first season of the reality competition Soñando por Bailar.  She is also known for Nini (2009), Teatro en CHV (2003) and Circe (2009).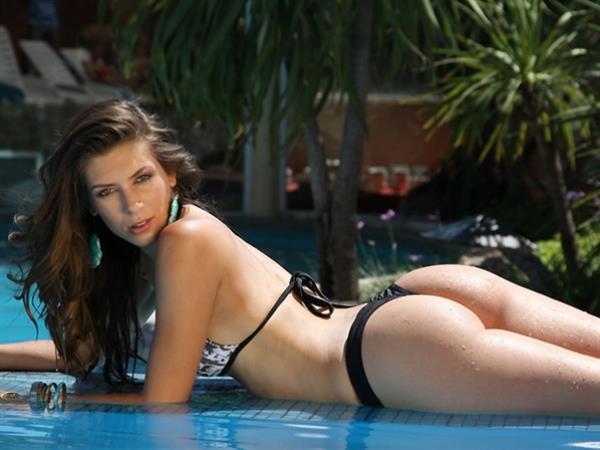 Eugenia also appeared in other Argentinian reality shows such as Combate, Pareja perfecta, and Amor a Prueba.
Her Early Life
Eugenia Lemos was born on November 19, 1985, in San Antonio de Padua, Buenos Aires, Argentina.  She studied theatre in her hometown, after which, she began performing in independent brands and productions throughout Buenos Aires.  In 2003, she made her acting debut in an episode of the semi-musical series, Rebelde Way.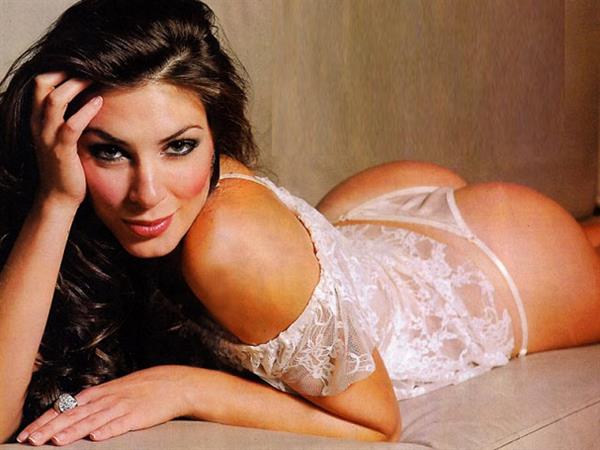 Facts and Trivia
This Chile-based beauty worked as a panelist on the series Primer Plano (2015).  She was also a host on '¿Volverías con tu ex?' in 2016.
Eugenia as romantically linked to Hernán Cabanas, Gabriel Martina, and Pablo Prada.  She was also in an on-off relationship with Matias Kozsnik since 2005.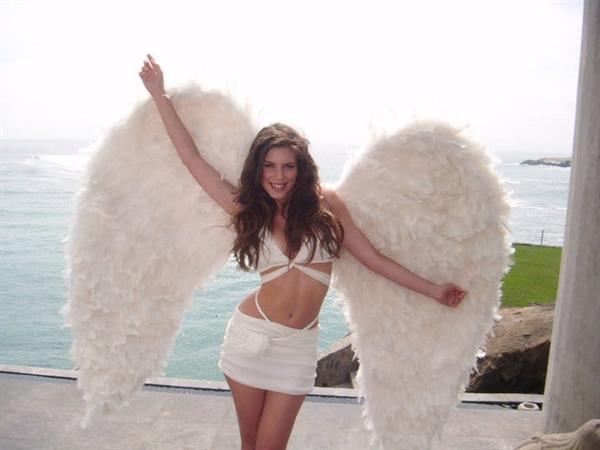 Body Measurements
This Latina hottie stands 5 feet, 5 inches…  As for her exact body measurements, we don't know.  Please write it in the comments section below if you happen to know.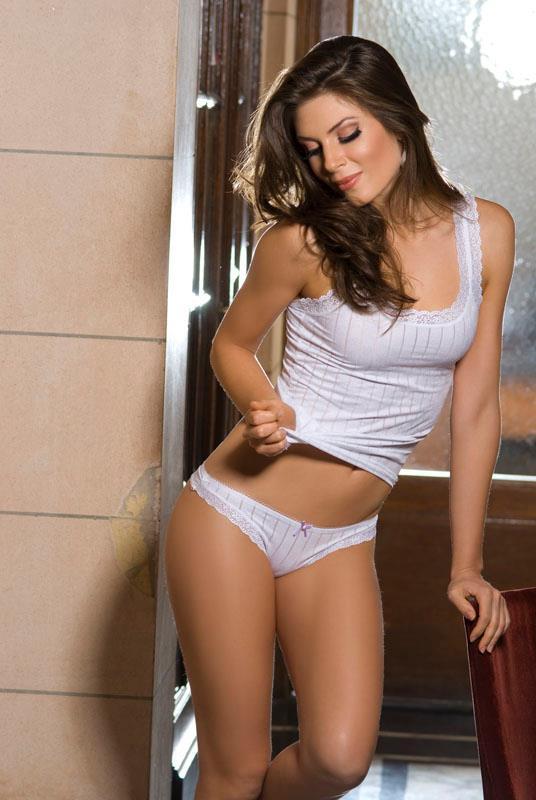 Eugenia Lemos Photos
Follow this hottie on Instagram for a daily dose of her good looks
Also, check out our Eugenia Lemos page for more of her irresistible hotness.