A classic looking blonde bombshell that will make you member instantly stand up…  Her looks are what you desired since the first day you thought dirty thoughts.  From her hair, her face, the curves on her body, down to those legs…  everything.  Everything about her is absolutely hot.  Every inch of her can give you a woody.  Really…  So yeah, bookmark this entry.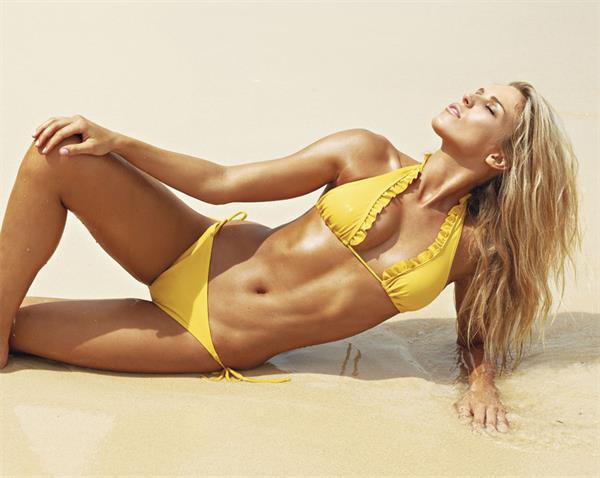 Man, you'll never get tired of fantasizing about Adeline Mocke.
Who is Adeline Mocke?
She is a South African singer, songwriter, and model who is notable for being a contestant on the sixth season of the singing reality show 'Idols South Africa'.  She also finished as one of the Top 14 finalists on the said M-Net Reality competition show in 2010.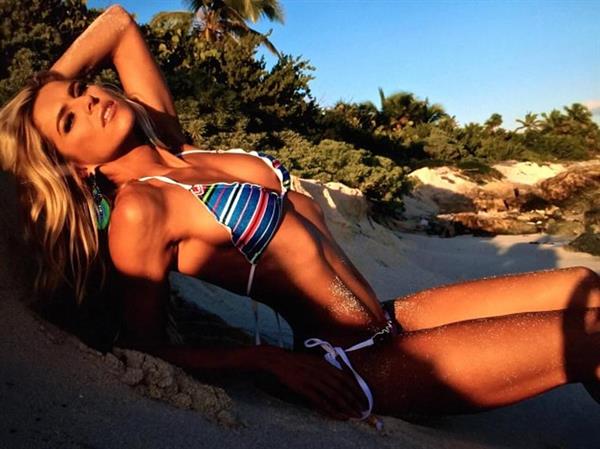 In 2014, Adeline here was named Miss Las Vegas International and Miss Swimsuit USA.
Adeline released her debut album, Boundaries, which features Hinder vocalist Austin in 2017.  She is also a bit of an actress and she has starred in Miami Horror Feat. Sarah Chernoff: Real Slow (2013) and Logan Paul featuring The Rock, Davin Hasselhoff, and Desiigner's music video for "The Song of The Summer" in May of 2017.
Adeline Mocke's Early Life
Adeline Mocke was born on June 24, 1988, in Upington, South Africa.  She is a small-town farm girl who is very close to her family.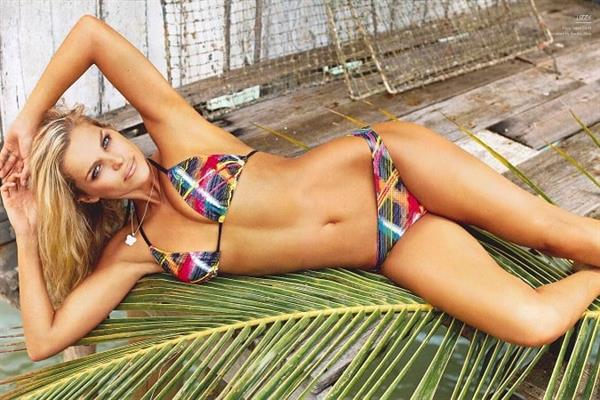 Facts and Trivia
Adeline here made an appearance (uncredited) on the HBO's "Hello Ladies: The Movie" in 2014.
Adeline performed her originally written song "Jaded" inside the Hakasan club at the MGM Grand in Las Vegas in 2014.
When she isn't busy traveling the world for photo shoots, Adeline here is usually on her jet ski or motorbike. Yup, Adeline is an adrenalin junkie.
Body Measurements
This green-eyed blonde stands 5 feet, 7 inches and she rocks a 33-26-34.5 body statistics.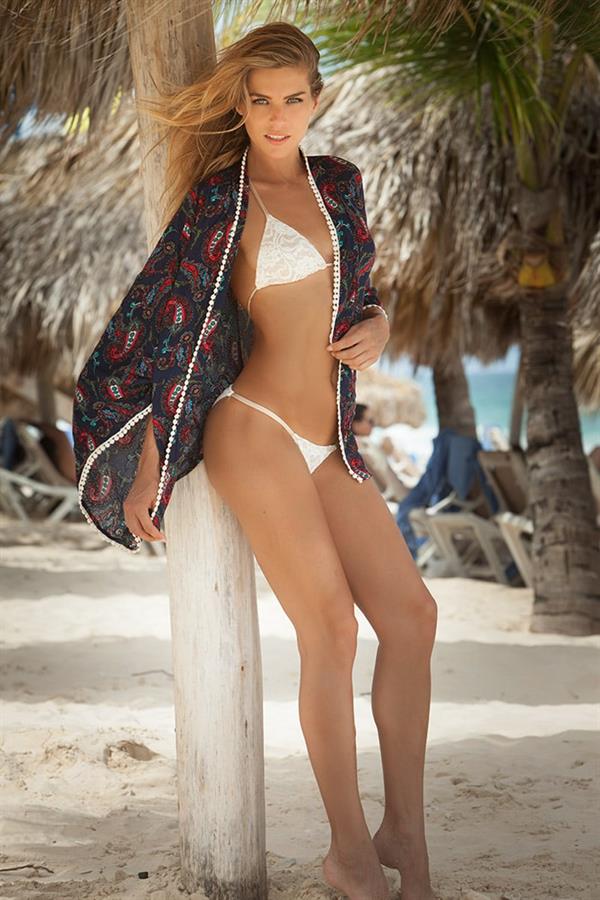 Adeline Mocke Pictures
Follow this hottie on Instagram for her latest travel pictures, modeling shot, and personal photos.
Also, be sure to check out our Adeline Mocke page for more of her timeless gorgeousness.