This woman…  Oh, she'll make you hard.  I don't know but she's got that effect on me.  Oh, and I don't even have to see her gorgeous body.  Just her voice.  Her speaking voice, mind you…  Just that.  Not her singing one.  Man, the things that will cross your mind with miss Tulisa Consostavlos here.  Oh, and her being in a couple of controversies adds to her hotness.  You know…  knowing that she can be really naughty…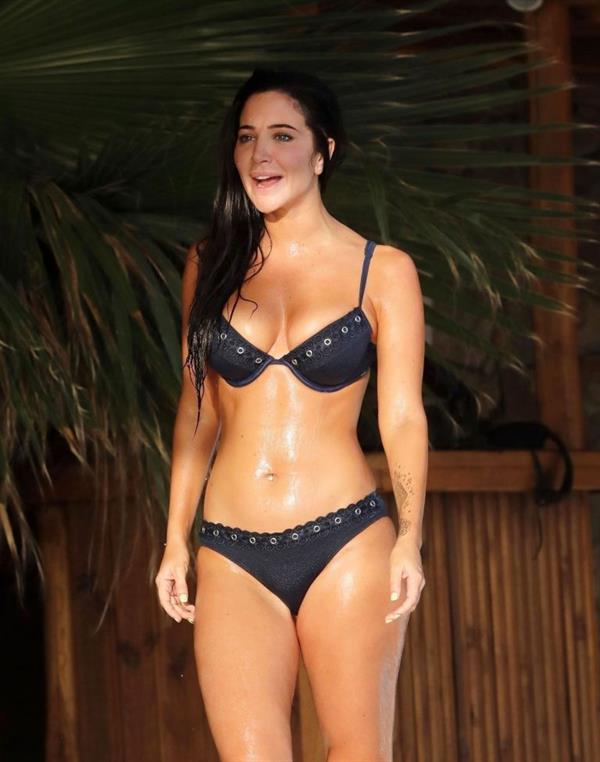 Who is Tulisa Contostavlos?
Tulisa is a British singer, songwriter, and actress.  Tulisa shot to international fame in 2012, when she released her debut single titled 'Young.'  The track achieved enormous success, peaking at the top spot on the 'UK Singles Chart.'  As a key member of the popular British hip hop band 'N-Dubz,' Tulisa has secured a gold-certified album, couple of platinum-certified albums, three silver certified singles, five MOBO awards, and nominations at several award shows.  As an actress and television personality, she has appeared in a couple of feature films and television shows like ' Demons Never Die' and 'The Xtra Factor' (spin-off).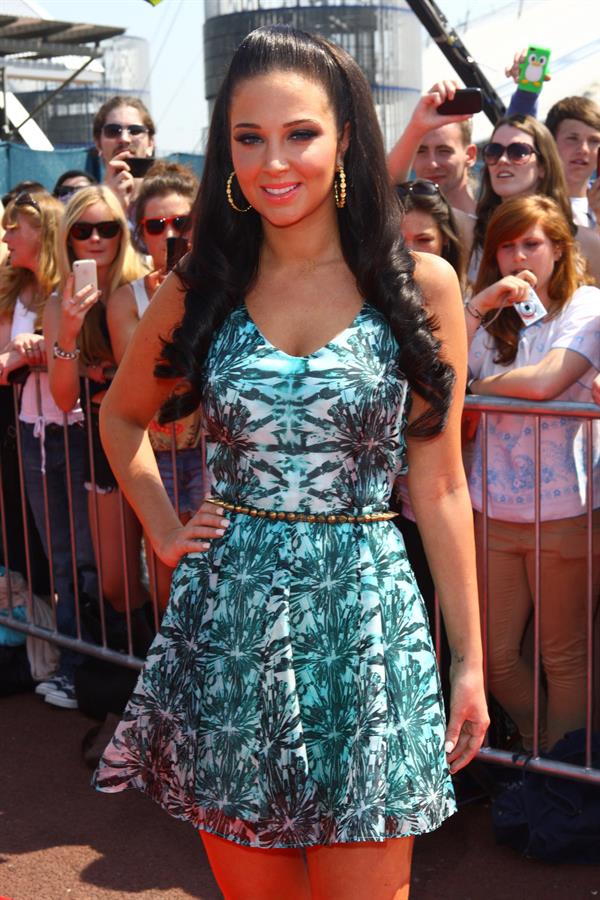 Her Early Life
Tulisa was born as Tula Paulinea Contostavloshe on July 13, 1988, in Camden, North West London, England.  She was born into a family of musicians as her mother, Ann Byrne, was one of the members of a musical group named 'Jeep.'  While Ann's sisters completed the musical group, her brothers Brian and Mick Byrne were part of a pop-folk group called 'Emmet Spiceland.'  Tulisa's father, Plato Contostavlos, was one of the members of 'Mungo Jerry,' a rock group that reached its peak in the early 1970s.
Tulisa had an inclination towards music from the very beginning.  Family rendezvous would often turn into musical concerts with almost everyone taking an active part in it.  Music played an important role in Tulisa's childhood and she acknowledges that her mother's music continues to influence her singing.  Her mother's illness had a major influence on Tulisa's childhood.  Suffering from schizoaffective disorder from the time she was in her late teens, Ann Byrne gradually developed bipolar disorder and was sectioned under the 1983 'Mental Health Act' when Tulisa was just five years old.  This had a direct consequence on Tulisa's upbringing, which forced her to find solace in alcohol and drugs.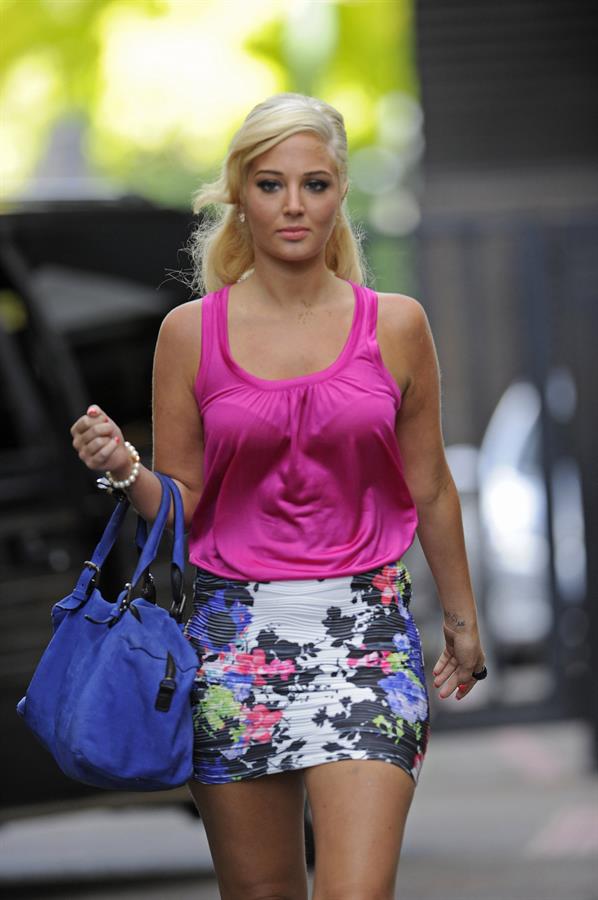 When Tulisa was 14, her uncle Byron Contostavlos enrolled her at 'Quintin Kynaston School. ' She later attended 'Haverstock Secondary School,' but failed to attend her GCSE examinations due to her conceived rebellious mindset.
Career Journey
Tulisa's career started when she was still fairly young.  She got into a music group called 'N-Dubz' when her cousin Dappy, who was a member of 'N-Dubz,' invited her to be a part of the group.  As part of 'N-Dubz,' Tulisa started performing in and around Camden during her early teens.  In 2005, the group released its first music video titled 'Everyday Of My Life,' which became popular among music lovers.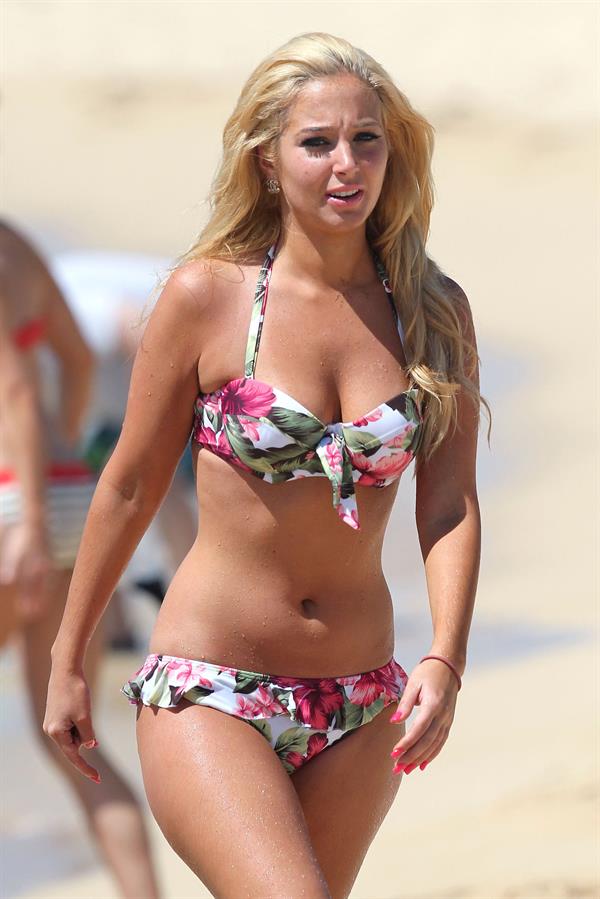 In 2007, 'N-Dubz' released its third single 'Feva Las Vegas,' which broke into the top 60 on the 'UK Singles Chart.'  In 2008, the group released a music video titled 'Ouch,' which increased their popularity on social media.  Attracting more than 4 Million views within a few days from its release on YouTube, 'Ouch' turned 'N-Dubz' into a social media sensation.  On November 17, 2008, 'N-Dubz' released its maiden album 'Uncle B,' which had several popular numbers, including 'Strong Again.'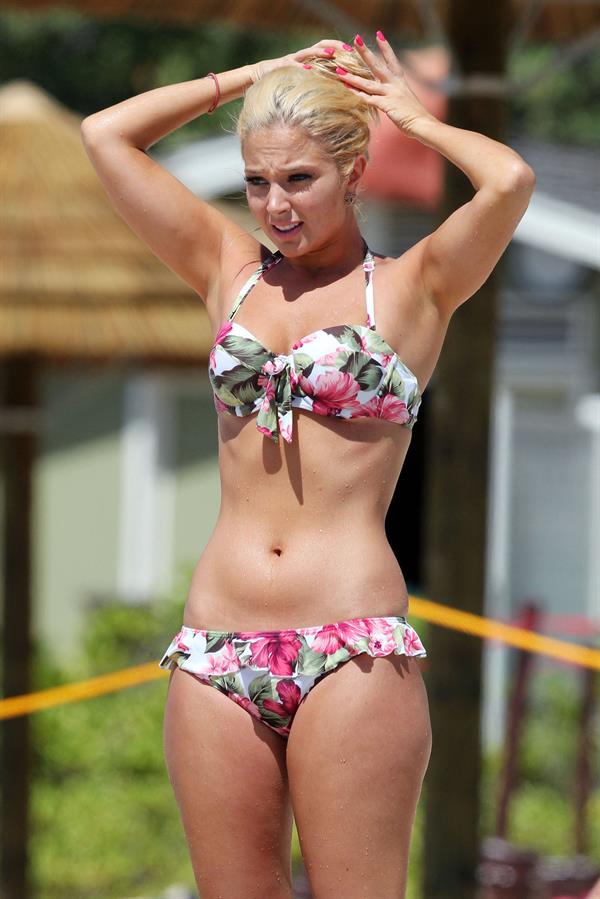 Tulisa got to perform a solo song for 'N-Dubz' in 2009 when the music group came up with its second album, 'Against All Odds.'  The album, which peaked at number six on 'UK Album Chart,' received platinum certification within two months of its release.
Her Solo Career
In 2012, Tulisa announced that she was working on her solo album.  After releasing a couple of singles, her debut solo album titled 'The Female Boss' was released on December 3, 2012.  Unfortunately, the album received negative reviews from the critics and performed poorly on music charts.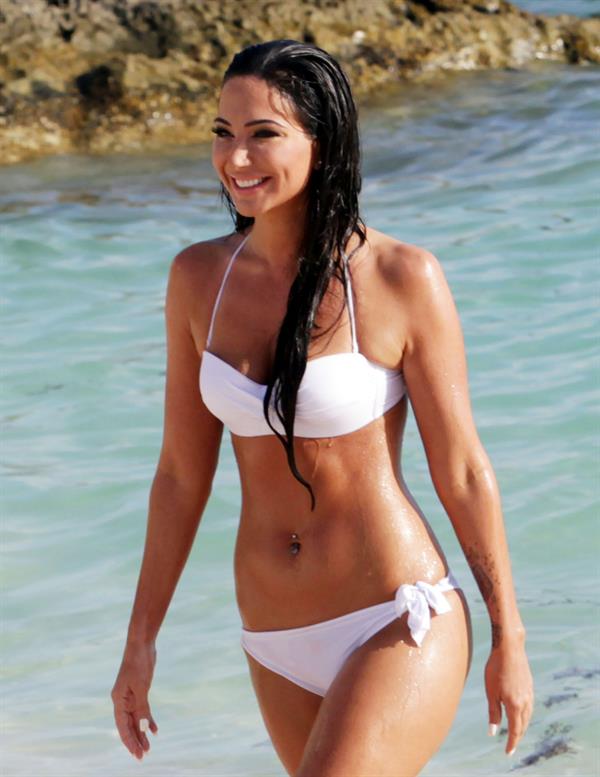 In March 2013, it appeared in the media that Tulisa had started working on her second solo album.  On January 4, 2015, she released a single titled 'Living Without You,' which grabbed the 44th spot on the 'UK Singles Chart.'  On September 2, 2016, she released another single titled 'Sweet Like Chocolate.'  She also made an important announcement, stating that she had signed with an agent to begin a career as an actress.
Acting and Television
Tulisa was part of a six-part documentary series titled 'Being… N-Dubz,' which premiered on '4Music' on June 21, 2010.  However, this was not Tulisa's first acting stint as she had earlier appeared in a TV series titled 'Dubplate Drama,' in which she played Laurissa, a singer who suffers from cocaine addiction.  She then appeared in a straight-to-DVD comedy film titled 'Big Fat Gypsy Gangster,' which released in 2011.  She made her big-screen debut in the same year when she played Amber Johnson in the British slasher film, 'Demons Never Die.'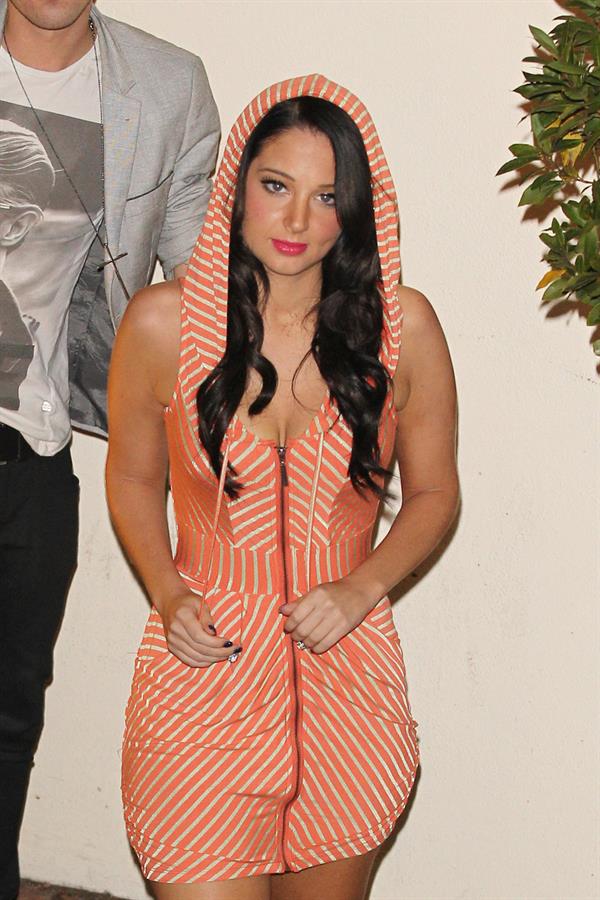 Tulisa received her big breakthrough on May 30, 2011, when she was signed to appear as one of the judges in the eighth series of the famous reality TV music competition, 'The X Factor.'  In the show, Tulisa mentored music groups, such as 'The Risk,' 'Nu Vibe,' '2 Shoes,' and 'Little Mix.'  'Little Mix' went on to become the most successful girl group in the history of the reality series.  Thanks to her success as a mentor and judge, Tulisa was once again invited to be a part of the judging panel for the show's ninth season in 2012.  This time around, she mentored a group called 'Girls,' which had singers like Lucy Spraggan, Ella Henderson, and Jade Ellis.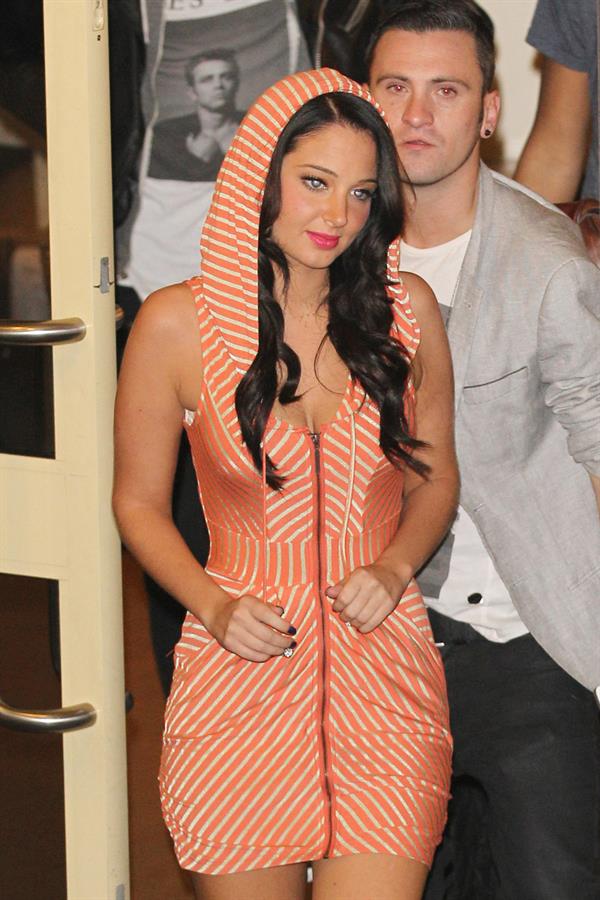 In July 2014, a documentary film titled 'Tulisa: The Price of Fame' was premiered on 'BBC Three.'  The documentary achieved moderate success, as it managed to attract 615,000 viewers.  In August 2014, the makers of 'The X Factor' confirmed that Tulisa would return to the show as a guest judge for its eleventh season.  She then appeared in the show's spin-off, titled 'The Xtra Factor.'  Tulisa has also appeared in a couple of other documentaries, such as 'Tulisa: My Mum & Me' and 'Before They Were Dubz.'
Facts and Trivia
Tulisa overcame depression, an eating disorder, and two suicide attempts as a teenager.
She dated her bandmate Fazer from May 2010 to February 2012.
In March 2012, a sex tape, featuring Tulisa and her ex-boyfriend, Justin Edwards, surfaced on the internet.  Tulisa later released a video, in which she stated that she was devastated and heartbroken.  She said that she had initiated legal action against Justin Edwards for making the video public.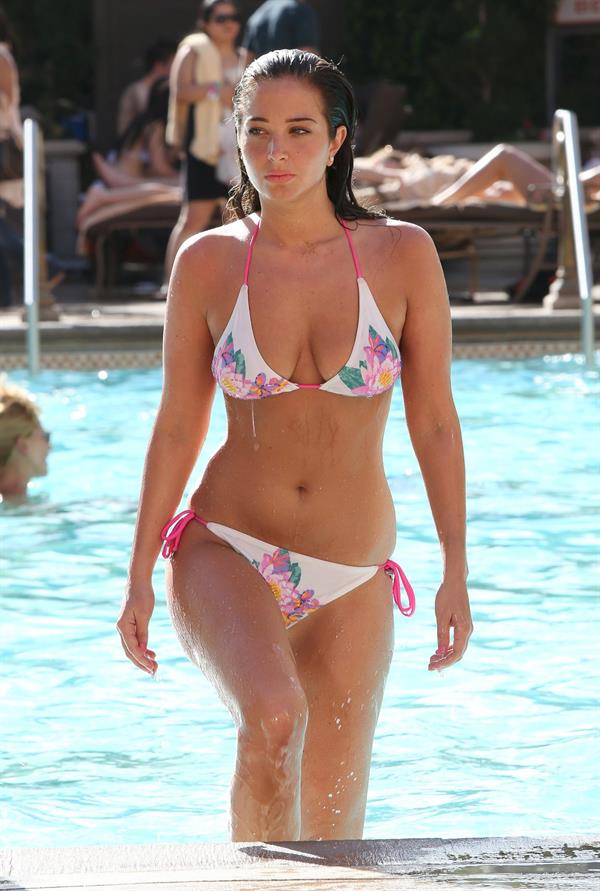 On June 4, 2013, Tulisa Contostavlos was arrested by cops on suspicion of supplying 13.9 grams of cocaine, which is classified as 'class A drug' under British laws.  After several trials, the case was eventually dismissed by the judge as he believed the prosecution witness had lied in the court.
In 2015, Tulisa was arrested on charges of driving under the influence.  She pleaded guilty and was ordered a fine of £1,185.  She was also banned from driving for 15 months.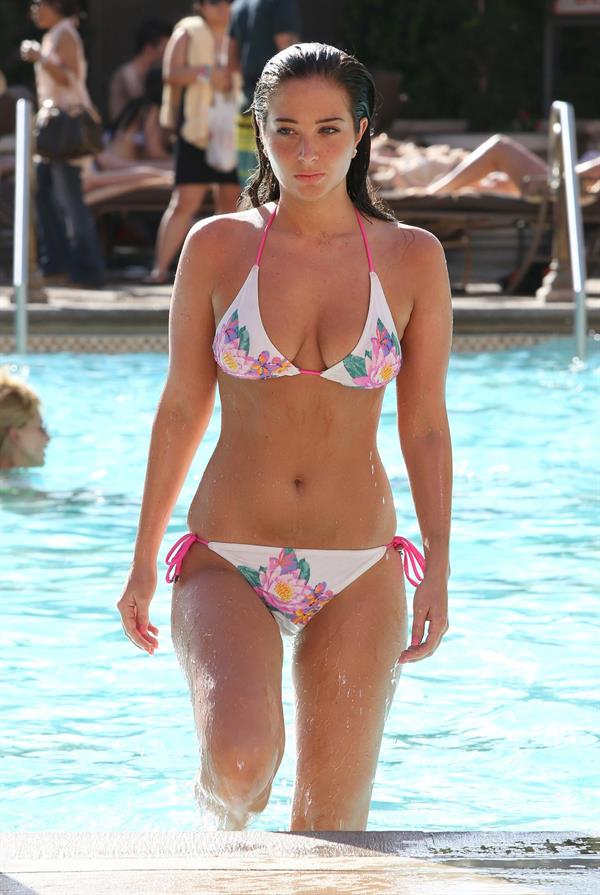 Her Body Measurements
Tulisa stands 5 feet, 6 inches and she rocks a 36-24-35 figure.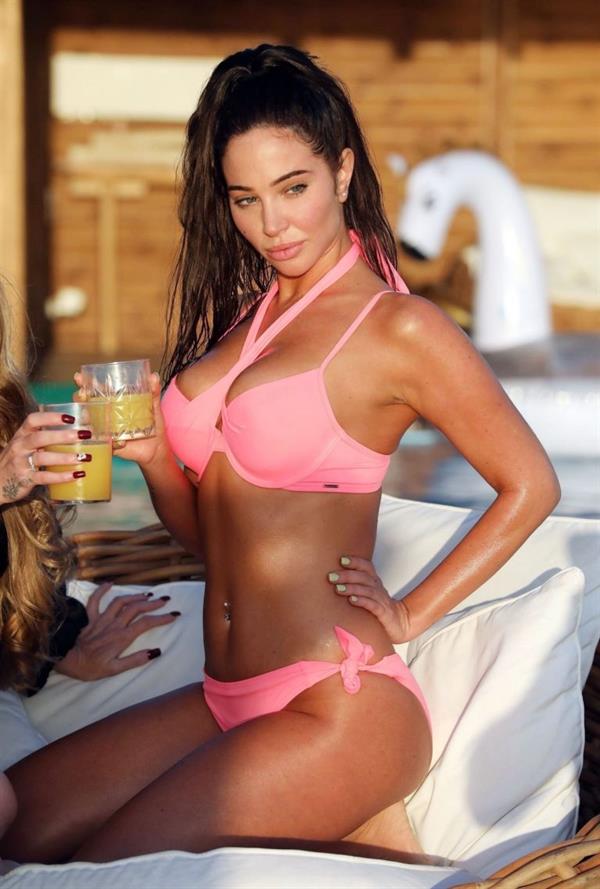 Tulisa Contostavlos Photos
Follow Tulisa on Instagram for her latest hard-on-giving posts.
Also, do check out our Tulisa Contostavlos page for more of her.