This hottie from Down Under probably has the most infectious smile.  She is gorgeous and she possesses the radiance of an 8 am sun.  The type of ray that would energize and uplift anyone.  Ah, Jessica Hart…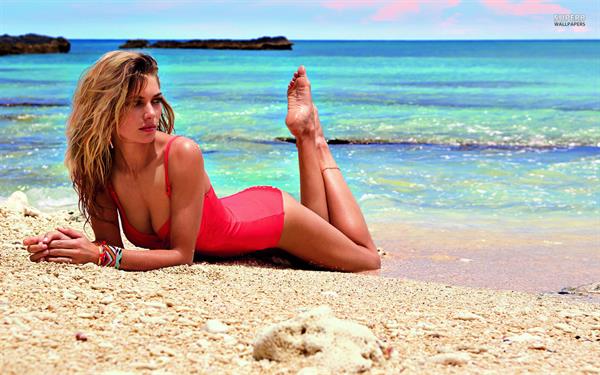 This woman is like a goddess of the beach in summer.  She is hot and that's a given.  But what makes her extra special is the way she projects her goddess-like looks. Just ogle at each picture at the end of this article.
Who is Jessica Hart?
Jessica is an Australian model who is most famous for her work with Sports Illustrated (2009 Swimsuit Issue) as well as her small role on MTV's The City.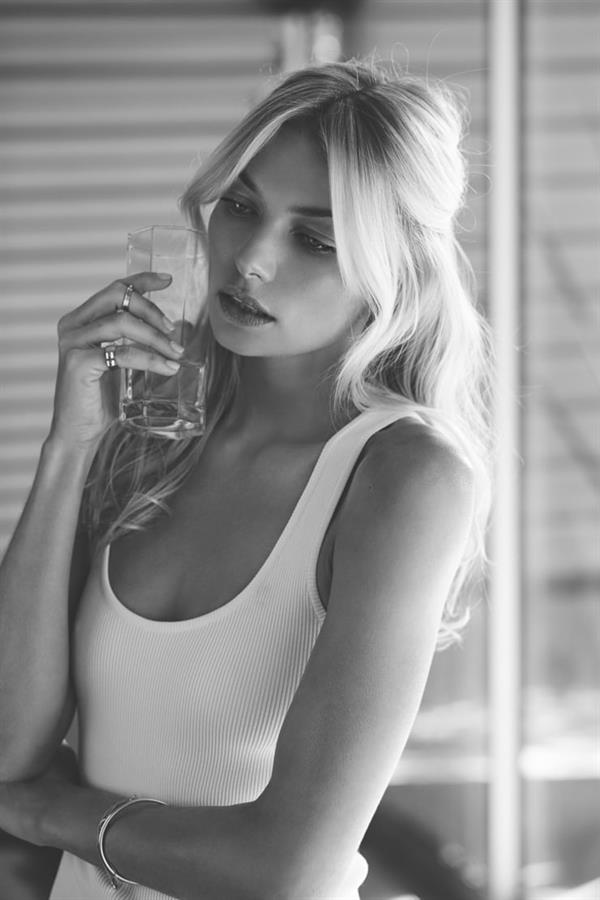 Her Early Life
Jessica Hart was born on March 26, 1986, in Sydney, New South Wales, Australia.  She attended the prestigious Sophia Mundi Steiner School until she was 15 when she was discovered while shopping at the mall.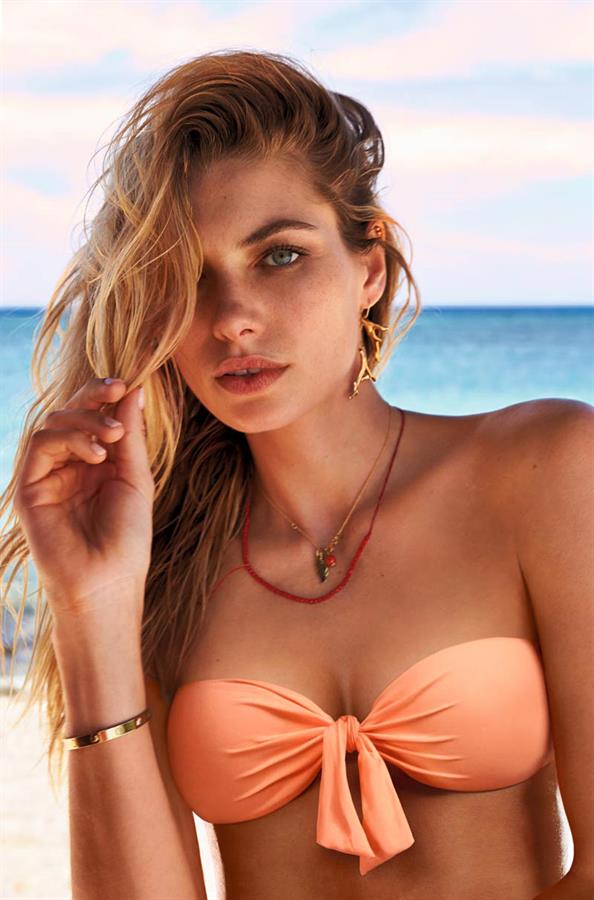 Career
Another story of her rise to fame has her encouraged by an aunt to enter a modeling competition hosted by Dolly Magazine in 2000. She won the competition with her mother, Rae, and sister, Ashley, as witnesses at Crown Casino.
Jessica moved to New York City to pursue a career in modeling and has appeared in campaigns for Guess, Triumph, and Esprit.  She shot her Swimsuit Issue photos in Mexico in November 2008. Also in 2008, she considered a role in an Entourage-like drama alongside Alyssa Sutherland. In May 2009,  Australian media reported that Jessica had signed on to appear in advertising for Victoria's Secret.  With Heidi Klum, Karolina Kurkova, and Adriana Lima all pregnant in the fall of 2009, Jessica appeared extensively in the season's Victoria's Secret catalogs.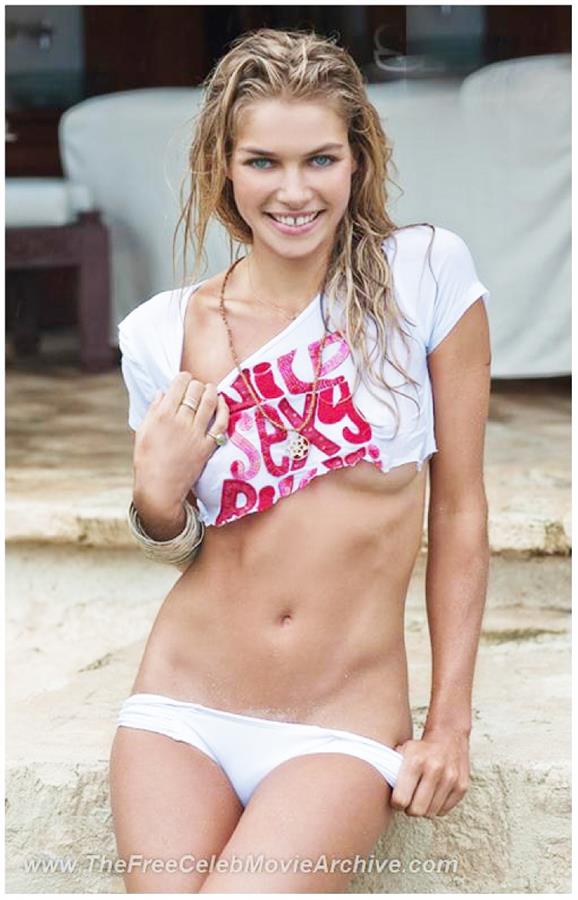 Jessica was also in a few episodes of MTV's The City during its first season, in which she is shown dating Tamarama band member Nicolas Potts, her long-term boyfriend.  She has participated in Tamarama music videos, such as "Everything To Me" (alongside fellow Australian model Miranda Kerr) and "Middle Of A Magazine".
In 2010, Jessica walked in the Spring/Summer 2011 shows for Gottex Swimwear, PPQ, Louise Gray, Emilio de la Moreno, Osman, Sass & bide, Julien MacDonald, Matthew Williamson, Antonio Berardi, Christopher Kane, David Koma, Giles Deacon, Charlie Le Mindu and Jon.  In 2012 she became the face of the new Scotch And Soda line Été Blanc for Maison Scotch.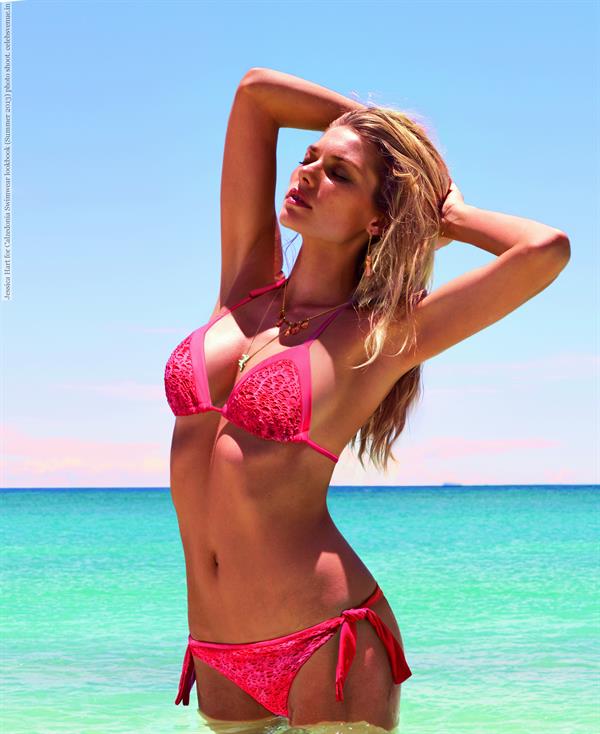 Around early 2012, Jessica had a couple of minor accidents – breaking her ankle and then in a separate incident, cutting her foot on glass at a wedding, which led to nerve damage in her foot.  This led to Jessica being on hiatus a few months.  Jessica walked the runway in the annual Victoria's Secret Fashion Show in 2012 and 2013.  In March 2013, Hart walked for Louis Vuitton at Paris Fashion Week and in September, for Dolce and Gabbana and Max Mara at Milan Fashion Week.
By January 2014, Jessica once again appeared on the cover of Australian Vogue.  In February and March, Hart walked for designers including Sonia Rykiel and Rag & Bone at Fall/Winter New York Fashion Week and Paris Fashion Week, which appeared on the covers of British GQ and French L'Officiel, the former alongside Chris O'Dowd. Hart also shot campaigns for Victoria's Secret Body and Andrew Marc and walked for Marc Jacobs at Spring/Summer New York Fashion Week.  In October, Hart was featured on the cover of Australian Cosmopolitan and in November, the Greek edition.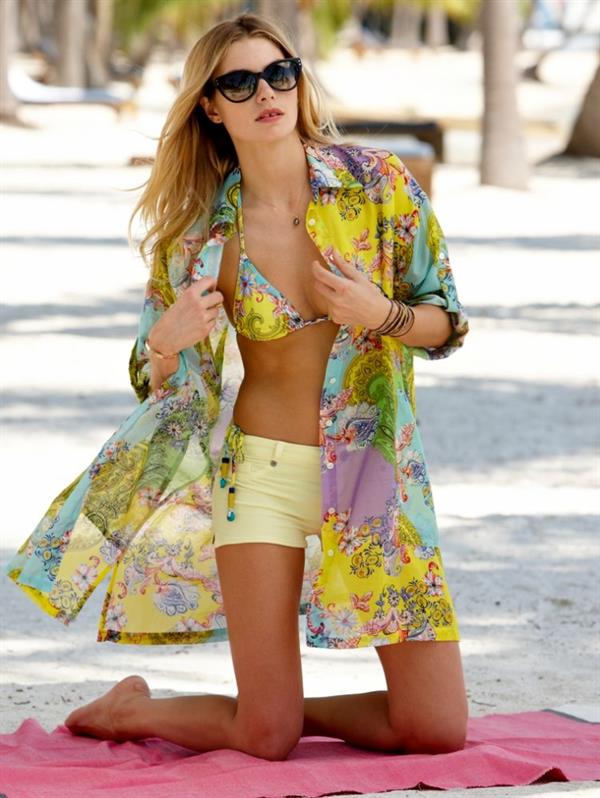 In 2015, Jessica was shot alongside Gigi Hadid by Bruce Weber for American Vogue.  She then walked for Vionnet at Paris Fashion Week.
Facts and Trivia
Jessica was in a long-term relationship with Tamarama band member Nicolas Potts, but they broke up after several years together. She then dated Greek billionaire Stavros Niarchos III from 2011-2017.  Jesssica is currently dating American NASCAR driver James Kirkham.
She is known for a gap-tooth smile and has often been compared to the French model and actress Brigitte Bardot.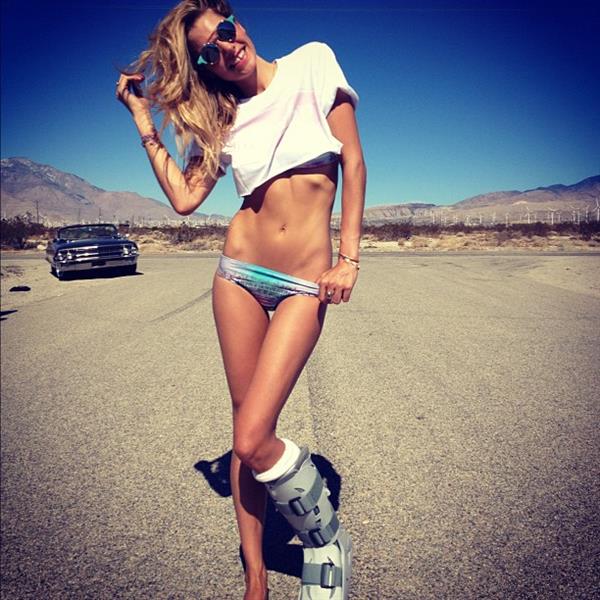 Her sister, Ashley Hart, is also a model.
Her Body Measurements
Jessica stands 5 feet, 10 inches and she possesses a 32-24-34 figure.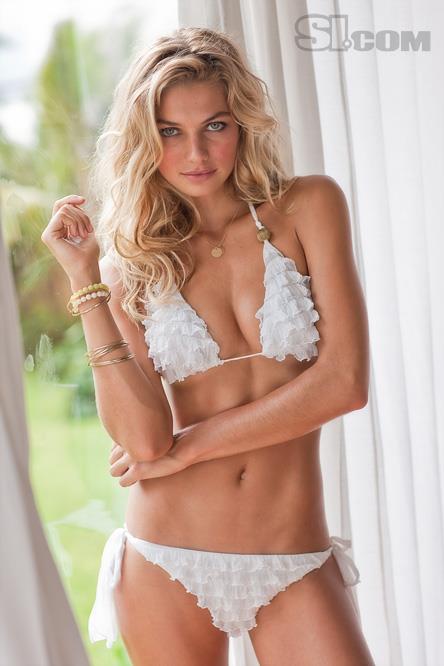 Jessica Hart Photos
Follow Jessica on Instagram for her newest lifestyle posts.
Also, don't forget to visit our Jessica Hart page for more pictures.