Now, this is what I call a super fit hottie.  We featured a lot of really gorgeous fitness models here but what makes Alexia Clark here extra special is…  Oh, I don't know…  she's just extra special.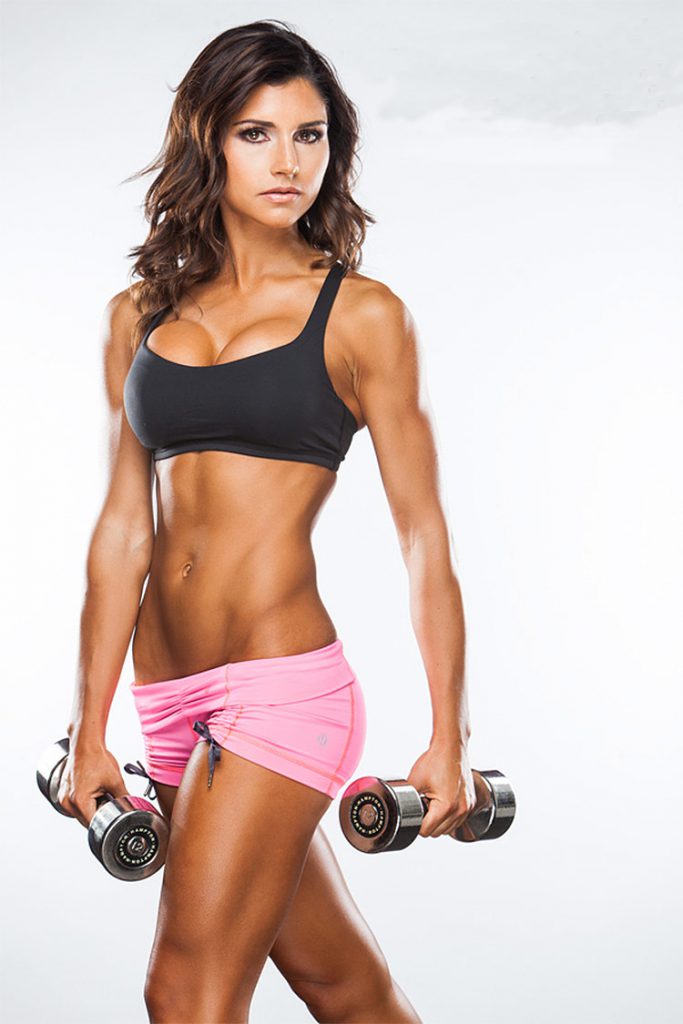 Look at her!  One can not just pinpoint where that extra hotness is coming from.  All we know is that she's got an awesome mindset, gorgeous body, and spectacular personality.  So yeah, before we get extremely turned on by her photos, why don't we get to know her a bit…
Who is Alexia Clark?
Alexia is an American fitness icon, model, and social media star.  She has an impressive portfolio, modeling for a number of products – ranging from Instant Knockout (a fat burner), to sports clothes.
She's become one of the leading female figures in the industry after becoming the self-proclaimed 'Queen of Workouts' on Instagram.  She was featured in Glamour, Men's Health, and on Good Morning America, she is a National Academy of Sports Medicine certified trainer and nutritionist.
Her Early Life
Alexia Clark was born on May 22, 1990, in Arizona.  Alexia has always enjoyed exercising and playing sports since she was a child.  However, she hadn't considered a career in fitness in her youth.
She enrolled at Arizona State University to study marketing, but she didn't enjoy her degree – finding herself more interested in working out in the gym.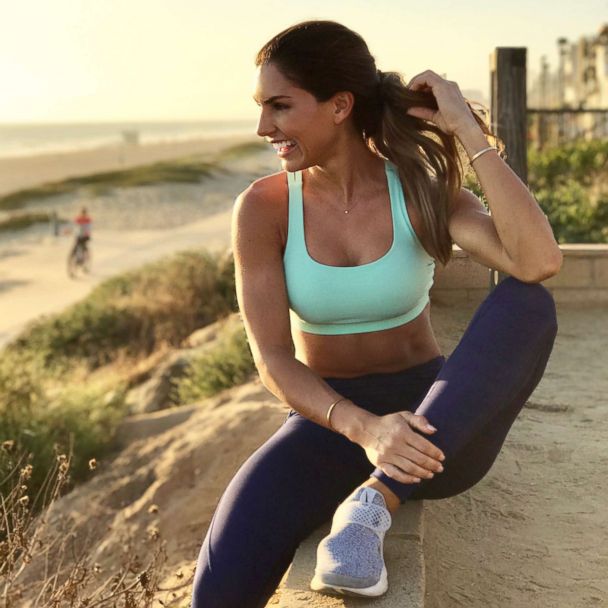 "I've always loved exercising and playing sports.  When I graduated from Arizona State University I was in marketing but wasn't loving it."
Fitness Modelling
Alexia's participation in sports and training in the gym had resulted in her sculpting an aesthetic physique.  Though she had the potential to succeed as a model, Alexia saw her opportunity to enter the fitness industry, and took it.  After graduating from high school, she began auditioning for numerous commercials and fitness modeling shoots.  It wasn't long until she featured in marketing campaigns for big companies, gaining exposure in the industry.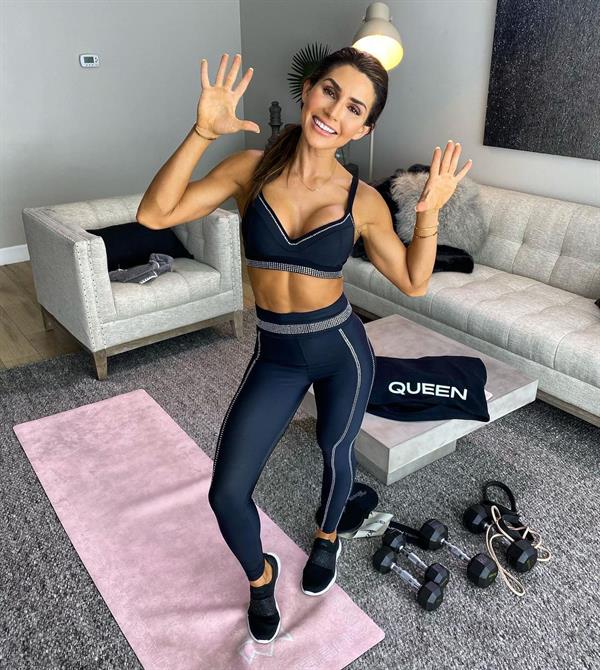 In 2011, she left her day-job as a project manager at a digital marketing company – setting her focus on making a living as a fitness model.
Social Media Stardom
In 2013, Alexia began posting pictures and videos of her lifestyle and training on Instagram.  She developed into a well-known figure in the industry, after being featured in magazines.  By 2016, Alexia had become an online sensation and had inspired fans around the world to lead a healthy lifestyle.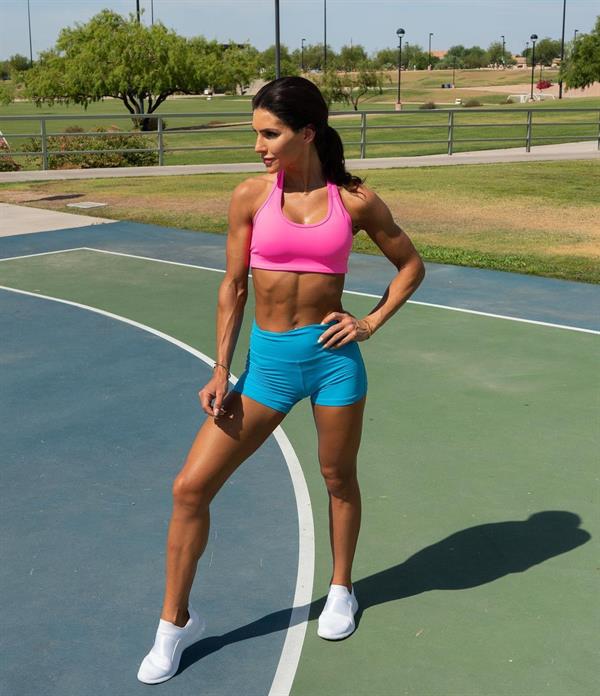 Facts and Trivia
Alexia starts her day at 4:30 in the morning and spends time with her dogs.  Yup, she has an English bulldog and a Rhodesian Ridgeback.  Then, at around 5:30 to 6 am, she gets ready for her clients.
She doesn't follow any diet plans and just tries to make sure she eats clean.
"I don't buy snack foods or junk food.  I know that if I have those things around, I'm going to eat all of it, at once."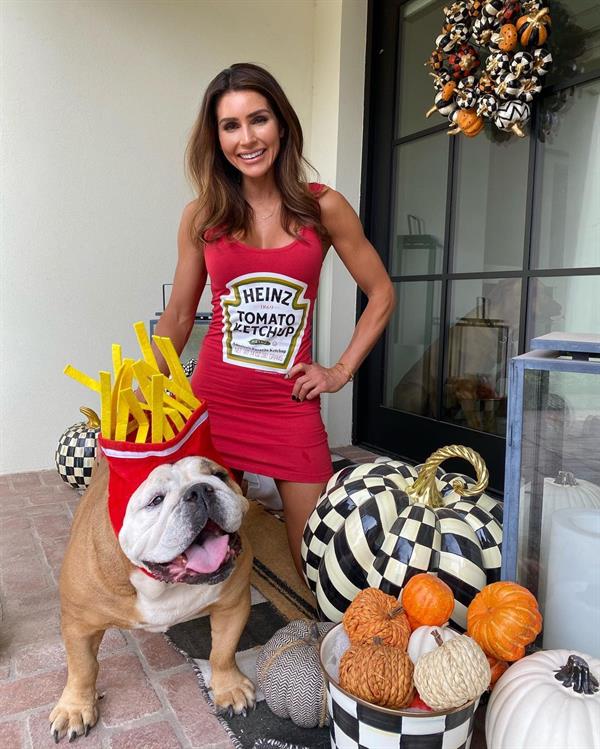 Alexia listens to old stuff like Flume if she's in a relaxed or chill mood and when she's pumped up or excited, she listens to Marshmallow or remixes.
Her favorite exercise is hiking with her dogs and playing with her nephews and cousins.
Her Body Measurements
Alexia stands 5 feet, 6 inches and she rocks a 32-23-33 figure.
Alexia Clark Photos
Join her over 2 million followers on Instagram for her latest workout tips and other posts.
Don't forget to check out our Alexia Clark page for more of her super sexy and inspiring pictures.