This next hottie here is not small…  Monica Alvarez is 'fun sized'.  She is Muggsy Bogues height but her looks (her hotness, especially), Yao Ming, man!  This petite Latina is guaranteed to warm your cold winter nights.  You won't need a heater if she becomes your girl.  Just check out the pictures and videos in this article and you'll know exactly what we are saying.
Oh, the curves.  Plus her aggressive (facial) features…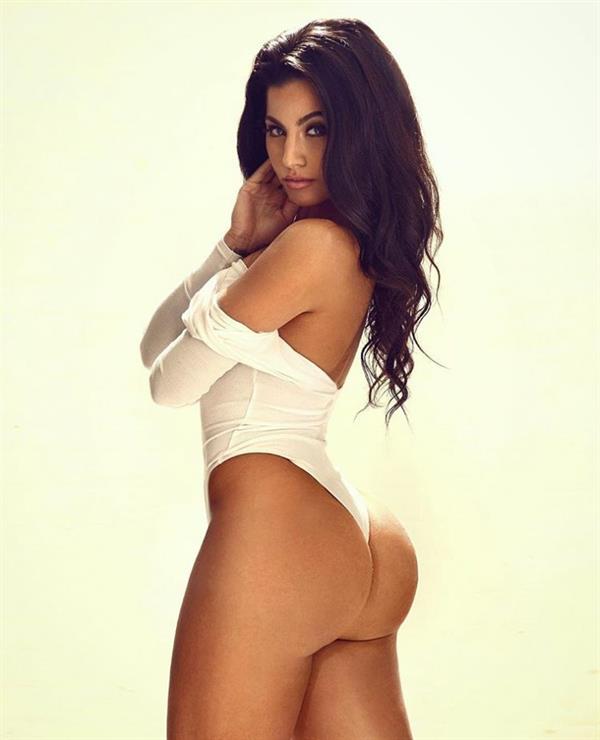 Rawr!  Sizzling and steamy!
Who Is Monica Alvarez?
Monica Alvarez is a model New York-based model who has appeared in a number of print campaigns as well as magazine spreads.  She has modeled and has collaborated with Van Styles on The Hundreds Test Shot and a known line of PacSun Shirts.  Monica has also appeared in a Visual Apparel blog shoot along with fellow fitness model Michele Maturo.  She has also been featured (and interviewed) by Maxim and she has appeared on a Nikon camera ad, New York Lottery Commercial.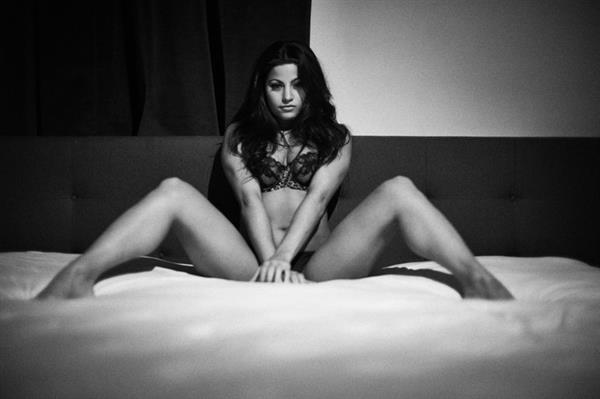 Monica has also made an appearance on Nick Lachey's morning show on Vh1, Season 4 of Guy Code on MTV2, and as a guest bartender on Watch What Happens Live on the Bravo network.
Monica is also a social media sweetheart and a majority of her Instagram and Snapchat posts are fitness related.
Her Modeling Journey
Monica Alvarez was born on February 12, 1986, in a small town in upstate New York.  She is of Sicilian and Spanish descent.  Every since she was a little girl, Monica had always dreamed of moving to New York City and becoming a famous model.  After she finished high school and saved up the last dollar from being a waitress in her teen years, she pursued that dream.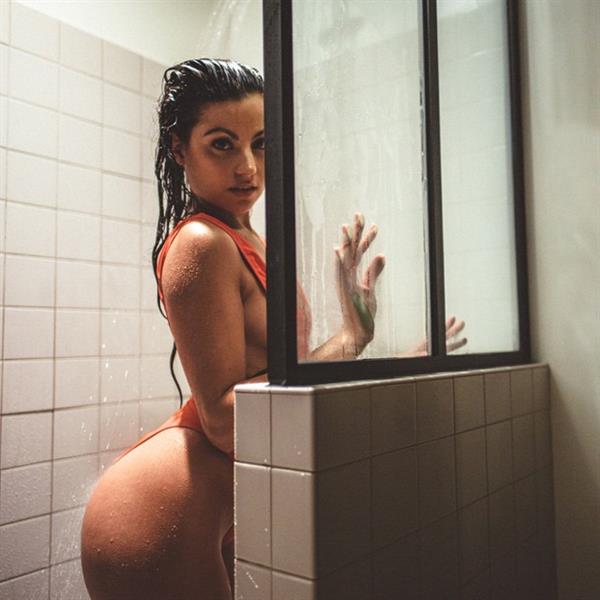 But her journey is not that smooth.  Upon her arrival in New York City, Monica's modeling career didn't take off until a few years later. You see, Monica here was not that confident in seeking out agencies due to her height and the curviness of her body.  There was a lot of hesitation. But (luckily) one day, she found an ad placed by Maxim magazine about their annual 'Hometown Hotties'.  Without having any expectations, Monica decided to give it a shot.  After rounds of voting, this fun sized babe of ours made it to the top 100… in two different years (2011 and 2013)!
With the following she gained from the Maxim contest, her modeling dream is now a reality.  She's finally living a once dreamed career.  Monica finally built up the confidence she needed…  And she was signed not long after.
A Super Sexy Bartender
And while she works with famous photographers, she still does bartending (She's a bartender at LAVO) on weekends.  Monica was actually named one of New York City's Top 10 Sexiest Bartenders by the New York Post.
Her Curvy Body Measurements
Monica Alvarez stands 5 foot, 3 inches and she boasts a curvy 32B-25-36 frame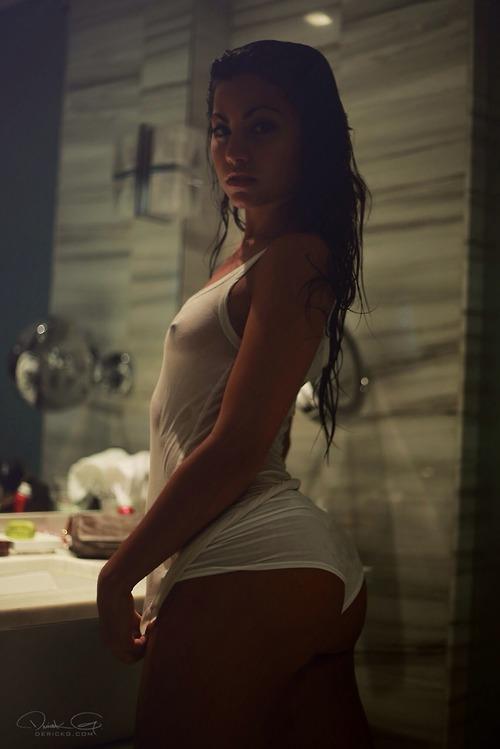 Monica Alvarez Pictures
Check out her Instagram for more of her latest news about her or for short workout videos.
You may also want to check out Monica Alvarez page for more sizzling hot pics.
Oh, lots of ass shots with this gallery.  Enjoy!