And of course, after featuring the most gorgeous Thai, Japanese, Irish, etc., how about those who are from Costa Rica?  And yes, we'll also include those who are with Costa Rican blood as, man…  These women are some of the most beautiful in the world.  Oh, yes and we hope you are ready for this.  Some of these women you know and some… fairly new to you.  But heck, all of them are gorgeous.  Not an ounce of unattractiveness in this feature.
Again, in no particular order…
Nazareth Cascante
This model and beauty pageant titleholder was born on October 20, 1990, in Costa Rica.  She studied Pharmaceutical Science at El Tambor University in Alajuela.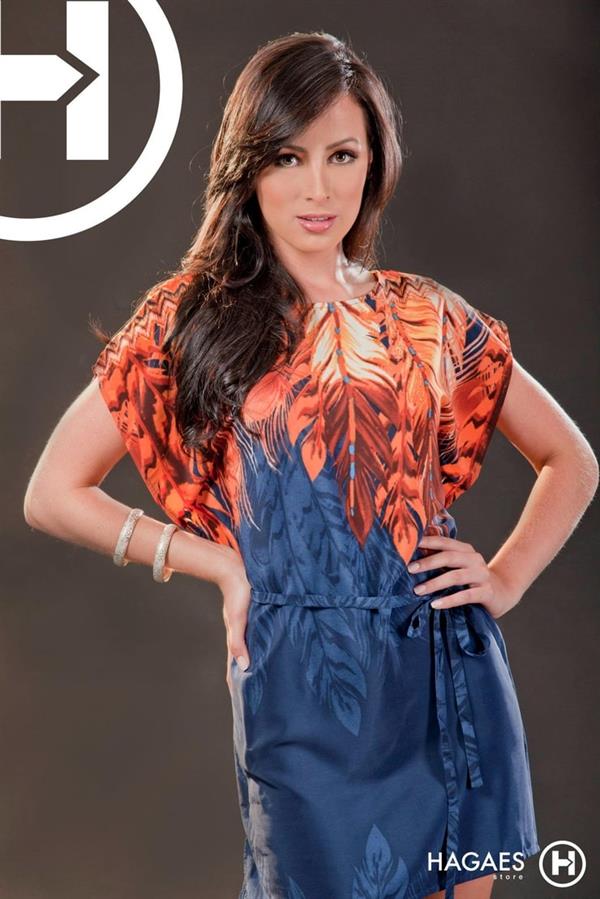 Nazareth Cascante has been crowned Miss Costa Rica in 2012.  She is also an official representative of Costa Rica in Miss Universe 2012 (which is the 61st edition of the Miss Universe beauty contest).
Jessica Perez
Jessica Perez is a famous model, who was born on August 24, 1984, in Costa Rica.
She has modeled for Victoria's Secret and is a regular swimsuit model for Sports Illustrated.  She also regularly appears in the world's top fashion magazines such as Glamour, Elle, Nylon, and Marie Claire.  This is the kind of girl that teenage boys all over the world put a poster of above their bed.  And we can't blame them!  Costa Rican girls are often both super sexy and super intelligent and it's no different with Ms. Perez.  She's a businesswoman too and became a successful FinTech CEO, well known for creating a popular time management app.
Veronica Gonzalez
Veronica is one of Costa Rica's most beautiful women.  She has worked with some of the biggest brands in the world.  Veronica Gonzalez's illustrious career started when she won a local beauty contest in her native city.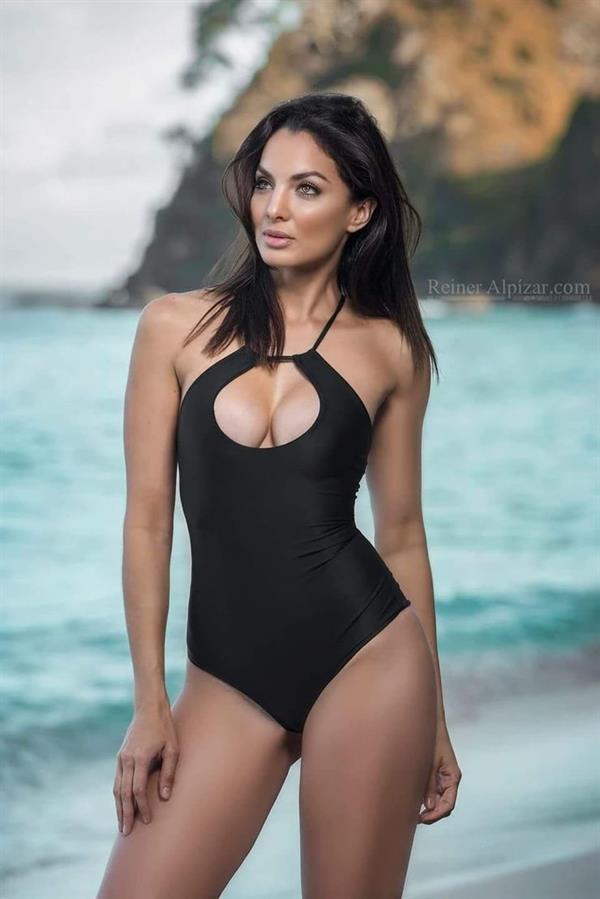 She then one a regional beauty contest and after that competed in the national beauty contest of Costa Rica.  Then she won first place and was crowned Miss Latin International World.  In 2007 she was named Miss Costa Rica.
Karina Ramos
This TV Host, model, and beauty queen was born on July 14, 1993, in Heredia, Costa Rica.  Karina has represented her country in over 7 beauty pageants, included Miss Universe.  She was crowned Miss Costa Rica in 2014 and has been a finalist in many pageants including Miss International Supranational, International Peace Queen, and Miss Tourism Latino.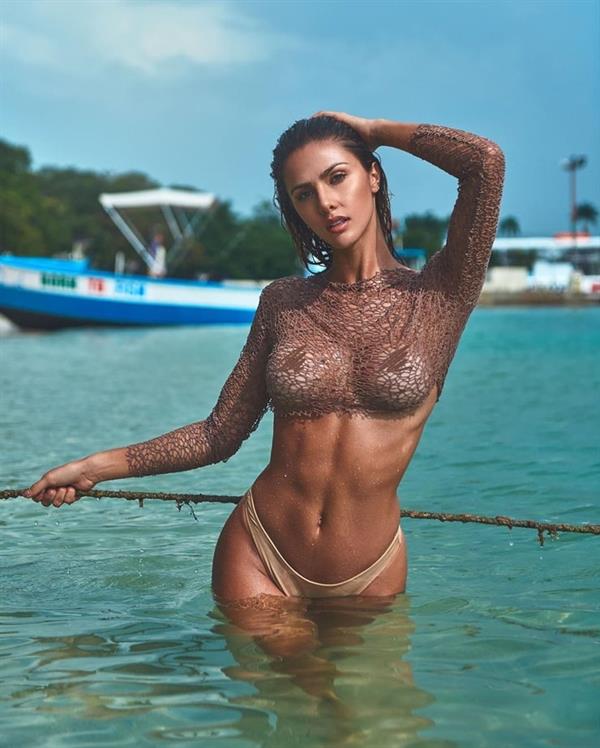 Karina Ramos studied Public Relations at the Latin University of Costa Rica and owns her own modeling agency Imagination Agency.  She also has a fashion line called Fireproof by Kary.
Bali Rodríguez
Bali is a model and an actress. Her mother was once crowned Miss Costa Rica and her father is a well-known Costa Rica businessman that owns the La Guacima racetrack.  Bali Rodriguez started modeling at 17 years old and she quickly became known all over the world for her gorgeous looks.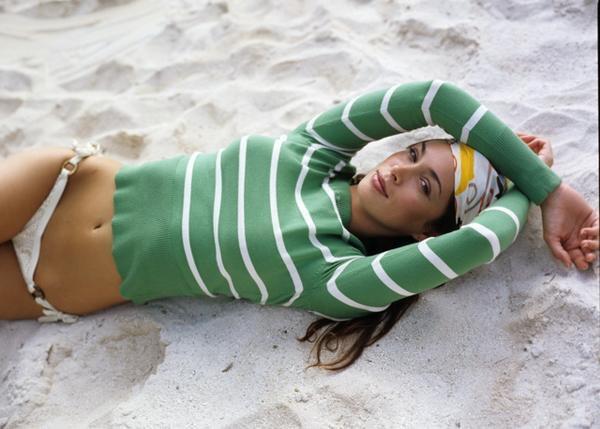 She's worked with many famous brands including Pierre Cardin, Olay, and Avon, making her a role model in the Costa Rican fashion scene and too many young Costa Rican girls.  She's also an actress and starred in the Hollywood movie AE Apocalypse Earth.
Fátima Pinto
Fátima Pinto is a songstress, model, and influencer born in Costa Rica.  Her musical career began in 2017 with her debut single Feel Something.  Fátima's musical style combines Latin rhythms like dancehall and reggaeton with explosive EDM productions.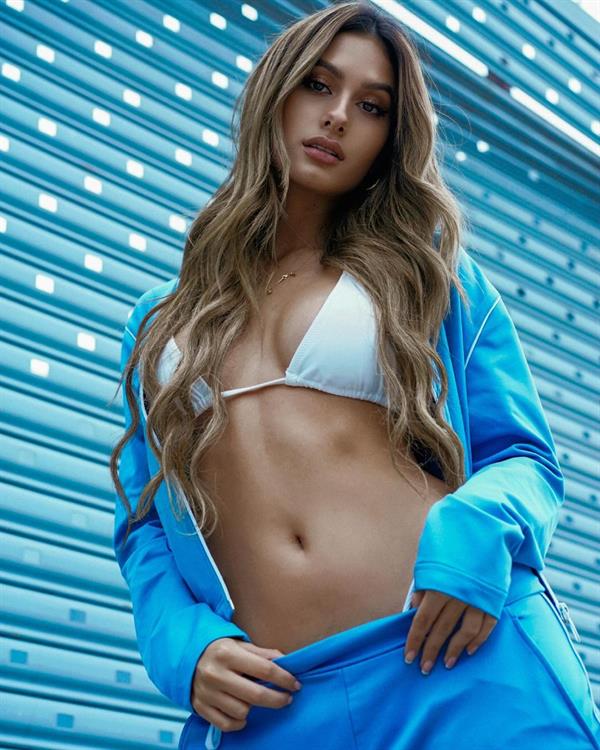 She is also a model and recently took part in the Mercedes Benz Fashion Week, Guanacaste.  Fatima also attended the New York Fashion Week as an ambassador for a brand. Fátima burst onto the screen in 2017, when her debut single racked up millions of streams and she opened shows for many international superstars including Ariana Grande, Maluma, and Ricky Martin.  In addition or modeling and singing, the Costa Rican beauty also writes music for other artists.
Pamela Alfaro
Pamela Alfaro is regarded as one of the sexiest women in all of Costa Rica.  She rose to fame when she was chosen as Chica E for Latina America.  Since then she has modeled for famous US swimwear labels that sponsor a gathering of many Latina models every year in Yucatan, Mexico.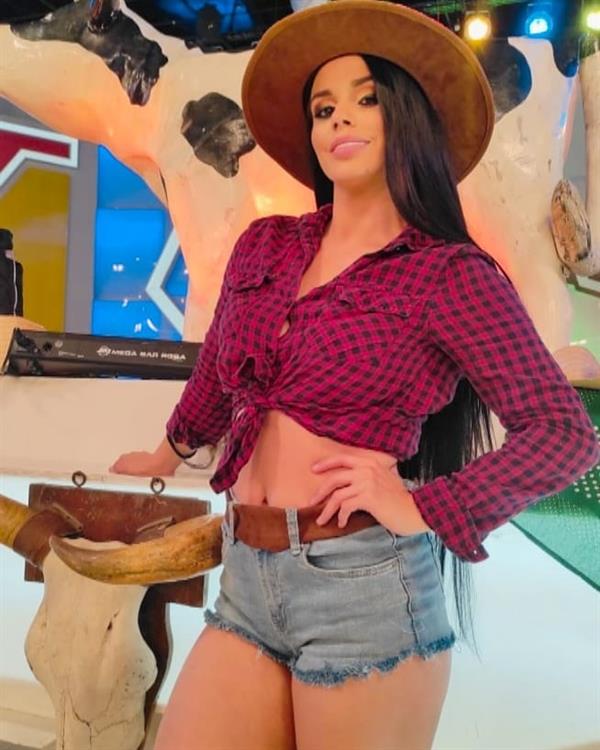 She is also a pro boxer, she started boxing as a form of fitness in 2017.
Marva Wright
Marva is a Costa Rican beauty who became famous for being the first Afro-American female who participated in the Costa Rica Beauty Contest.  In 2010 she was crowned Miss Costa Rica.  Shortly after, she represented her country in the Miss Universe beauty pageant, making her a celebrated role model for those back home in Costa Rica.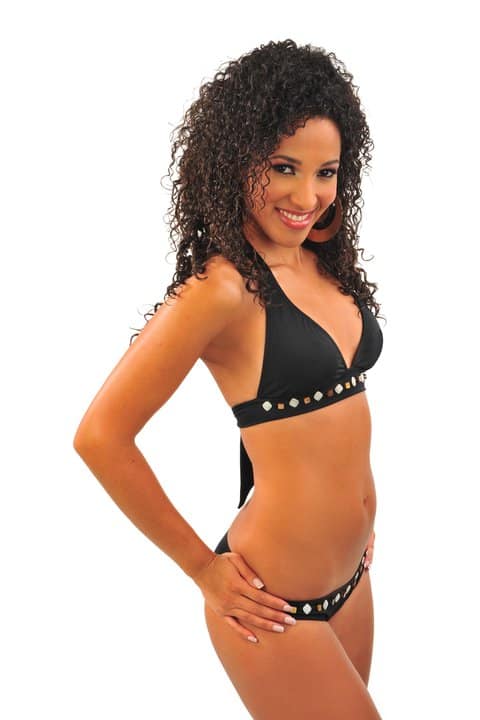 As part of her reign, she participated in many different social activities and charity events, volunteering her time and using her celebrity status to help the people in need of her country.  Instead of living the life of a celebrity in the media spotlight, Marva Wright decided to study business administration and finances at a prestigious Costa Rican university.
Maribel Guardia
At 62 years of age, Maribel Guardia is a fine example of how well Costa Rican women tend to age!  Maribel here most famous for her acting…  she is also a model, TV hostess, and even a popular singer.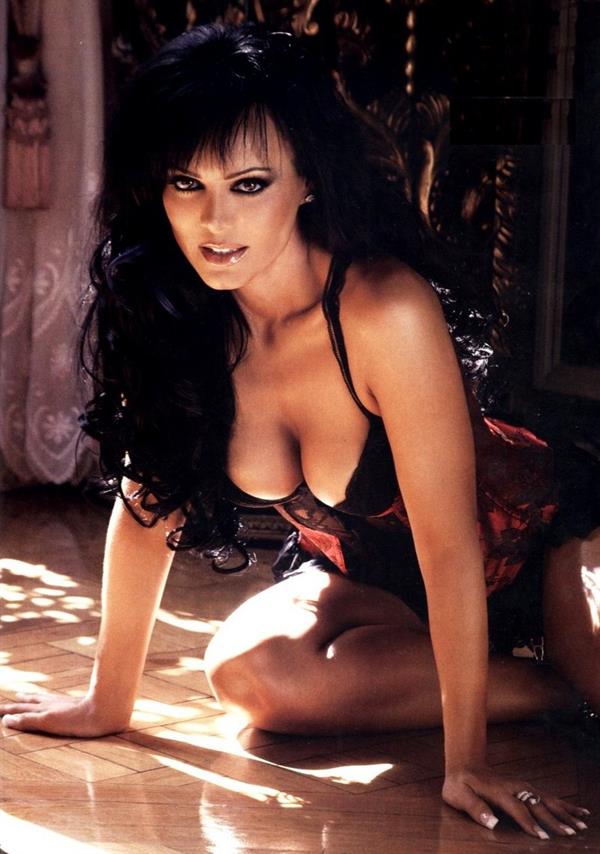 She first hit the spotlight when she was crowned Ms. Costa Rica in 1978.  In 1980 she began her career on television and over 40 years later she is still a regular face on local Costa Rican TV!  Additionally, she launched her music career with an album in 2008 and again in 2010.  Although in her 60s, she continues to lead active social life and make regular posts on social networks.
Fabiana Granados
Fabiana was born on March 8, 1990, in Hojancha but grew up in Nicoya.  She moved to San José to begin her university studies as a student of Business Management and Industrial Engineering at the Latin University of Costa Rica.  She loves the outdoors and extreme adventure and since 2004 she has become an avid and well-known bike rider.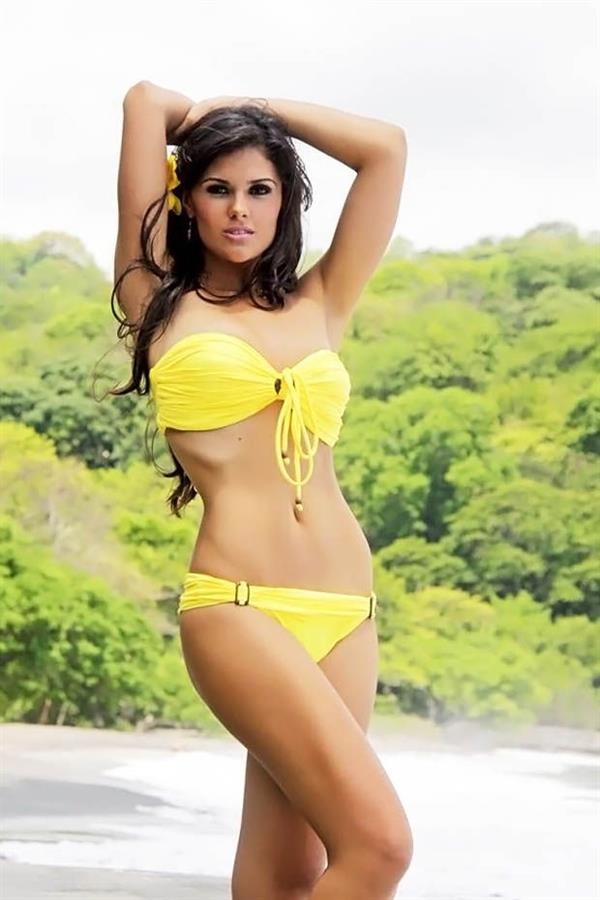 In 2013, Fabiana Granados was crowned was crowned Miss Costa Rica and she also represented her country in the Miss Universe and Miss Earth pageants
Johanna Solano
Johanna is a model and model and television host who, despite being in the limelight as a Costa Rican celebrity, places a lot of focus on her education and is currently studying psychology at the Hispanameric University, located in Heredia.  This gorgeous, impossibly sexy girl can speak three languages fluently – Spanish, Portuguese, and English.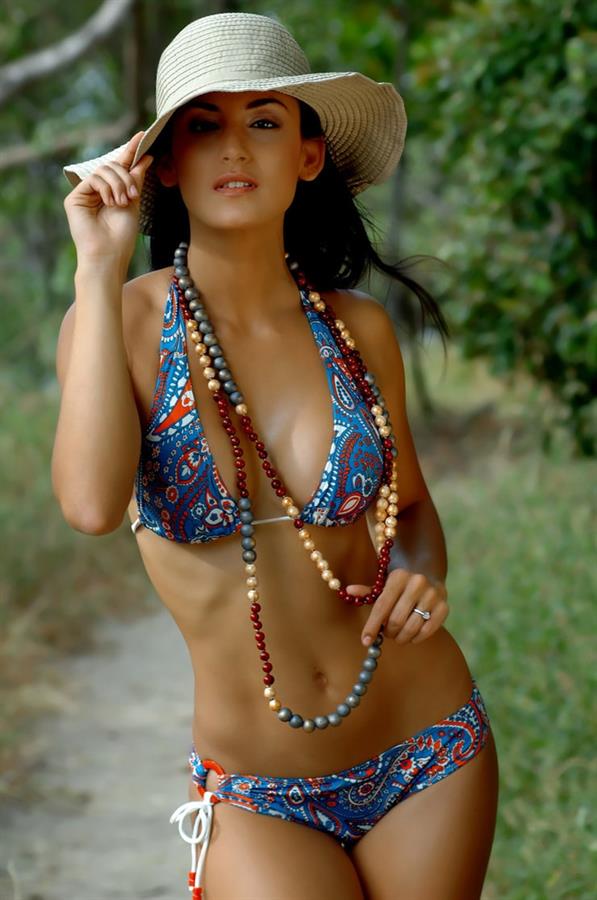 Johanna Solano first started gaining attention as a model in 2009 when she won the Miss Latin America beauty pageant.  She then went on to win the Miss Costa Rica pageant in 2011.  This allowed her to compete in the 2011 Miss Universe pageant, making her the first to represent Costa Rica and place in the Top 10 of the pageant since 2004
María González Roesch
Maria is a celebrity that every young Costa Rican knows.  She's everywhere – she's an actress, a model, a TV presenter and a social media star.  On Instagram alone, she has over 300 000 followers.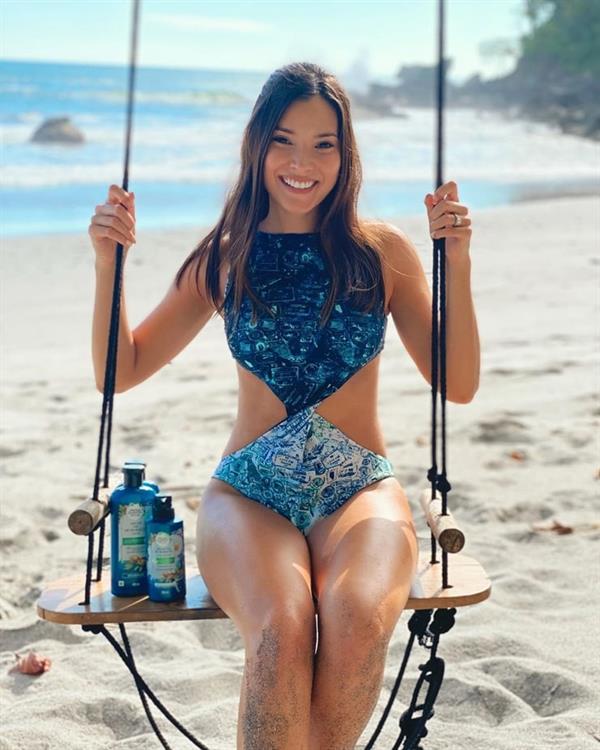 As a child of just 12 years old, she appeared on Recreo Grande, one of the most popular TV shows in Costa Rica.  But she grew up from being a cute little girl into a smoldering beauty and her looks and charms landed her a regular role in RG Elementos, a super popular Costa Rican weekly show that's spanned generations, starting in 1976 and continuing to show until 2016.
After that, she starred in a blockbuster film called "Buscando a Marcos Ramírez" which one her further fame in the country in 2017.  Not just a beautiful face, Maria obtained a bachelor's degree from the University San Judas Tadeo.
Mariluz Bermúdez
Mariluz Bermudez is a Mexica-Costa Rican actress and model.  She was born on October 9, 1990, in San Jose, Costa Rica. She is most famoust for her recurring roles in shows like Mentir para vivir, The Stray Cat, and Simplemente María. In 2009, she made her acting debut as Lorena González in the series Camaleones.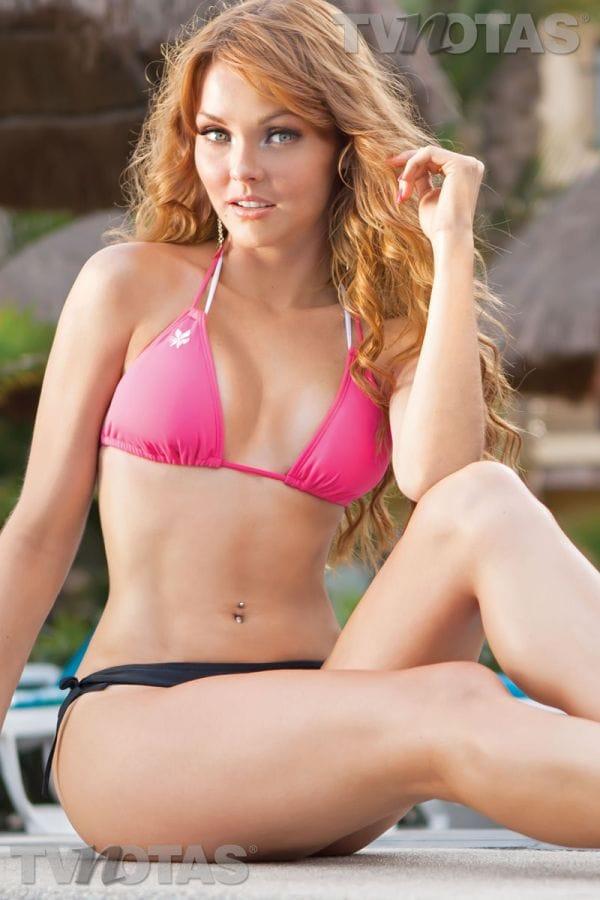 As a model, Mariluz has worked for many of the world's top fashion and beauty brands and sexily posed for glossy magazines, such as H.
Michelle Gonzalez (MishCatt)
Michelle Gonzalez is super famous in Costa Rica, but most will know her by her stage name, MischCatt.  Mishcatt is on of the hottest pop stars in Costa Rica, known for her amazing voice, catchy tunes, and bright colors. She was previously known as the lead singer for the Costa Rica-based band, "Patterns", but in 2016 she brought out her first album as MishCatt and it was a massive hit in the country.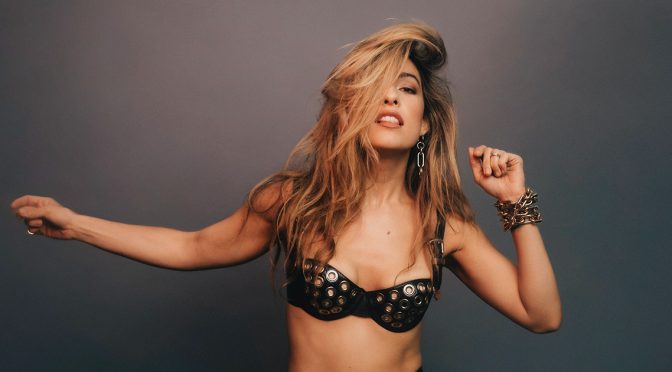 In less than two months, MishCatt got more than 6 million plays on Spotify, making her the most played artist in the country's history.
Brenda Castro
Brenda Castro won the title of Miss Costa Rica in 2015 and represented her country in the Miss Universe 2015 Contest, and Miss Grand International 2019.  But long before being a beauty queen, Brenda was well known as a model – a career she began when she was just 15 years old.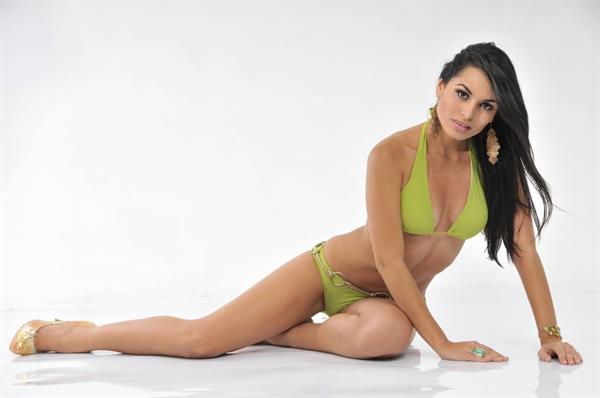 In addition to her busy modeling career, Brenda found time to focus on her studies and she studied Psychology at a prestigious Costa Rican university.
Carolina Coto Segnini
Carolina Coto Segnini is a Costa Rican model and actress.  As a beauty queen she represented Costa Rica in the international beauty pageant Miss Global Beauty Queen 2009, where she won the Miss Bikini award.  Her modeling career began when she was just twelve and she has been the face of many prestigious campaigns internationally, for fashion houses such as Hermès and Mango, and sports brands such as Nike and Adidas.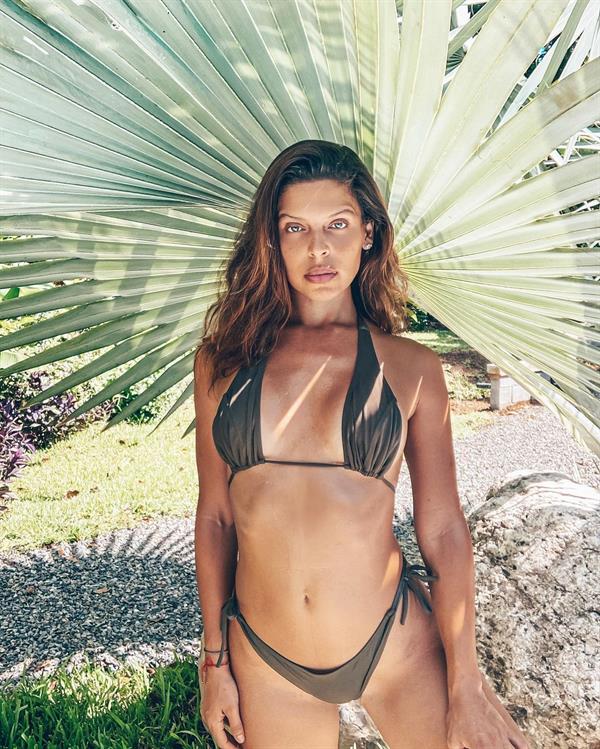 Carolina studied Political science at both the Latin University of Costa Rica and the London School of Economics.  Throughout her childhood, she did Olympic-level gymnastics as well as competitive cheerleading.  She also does athletics and taekwondo, and also boxing!  As if that's not all enough, Carolina is also the co-founder of a company called Ecomercado, which is a well-known brand in Costa Rica that provides organic products.
Karol Quesada
Karol is a Costa Rican model who has appeared in many ad campaigns, runway shows, and lingerie catalogues.  She grew up in her hometown of Juan Vinas in Costa Rica and in 1997 she was crowned Miss Congeniality in the Costa Rica Miss Teen competition.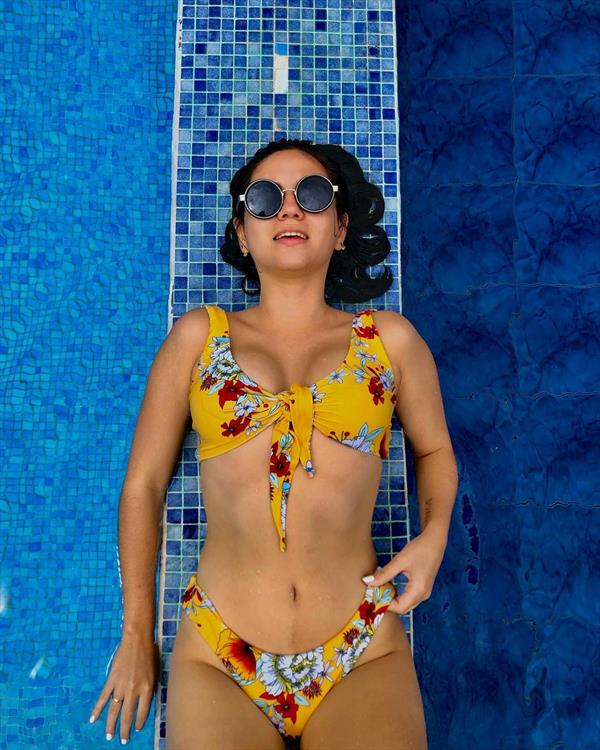 She's a great nature lover (especially of dogs) and she's into all kinds of sports.  Karol Quesada has been the official face (and body) for Diane & Geordi, a well-known Costa Rican swimwear brand.  Karol is currently at university in Costa Rica, studying Journalism which is one of her many passions.
Kathryn Arbenz
Kathryn Arbenz is a Costa Rican model who has had countless appearances in magazines, ad campaigns, and television advertisements.  She began modeling as a teenager at around 15 years old with the prestigious AXE modeling agency.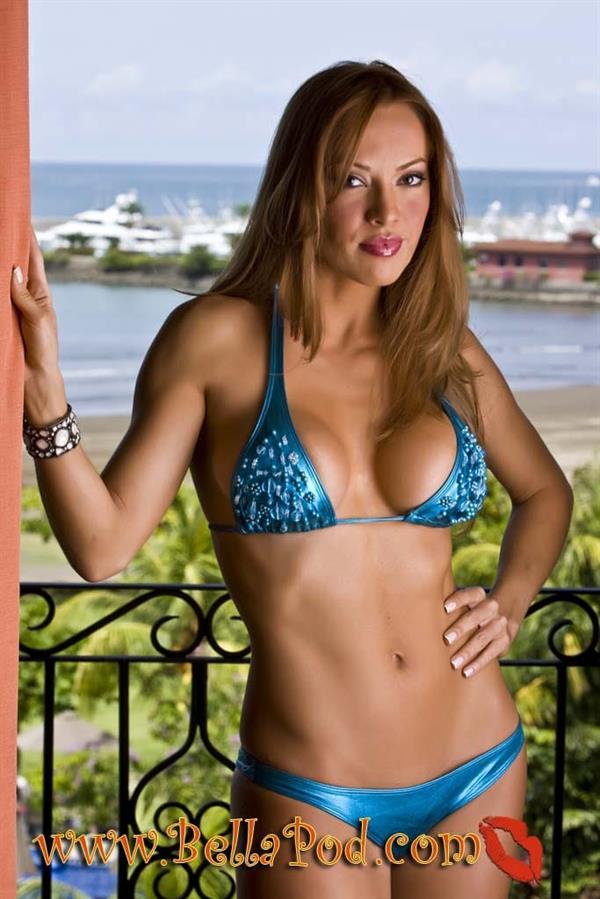 Her gorgeous figure is the result of an intense training regime and she won gold as a fitness model at the AMED Championship of the International Federation of WABBA.
Debi Nova
Debi Nova is a singer and dancer from Costa Rica who is famous for her single One Rhythm and her collaborations with artists like Q-Tip.  Her single One Rhythm shot to #1 on the Billboard Hot Dance Music/Club Play charts in 2004 and was featured on the FIFA Football 2005 soundtrack.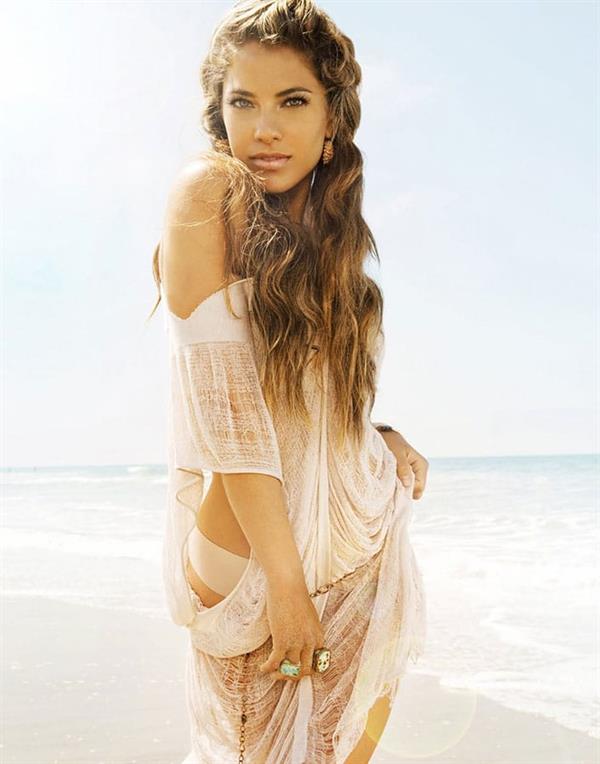 She was born on August 6, 1980, in San Jose, Costa Rica.  She moved to Los Angeles, California at seventeen and graduated from the LAMA College for Music Professionals.
Natalia Carvajal
Natalia hails from the San Jose Region of Costa Rica.  She is a beauty queen and model who won the titles of Miss Eco Universe 2016 and Miss Costa Rica 2018. She was featured on the cover of Perfil magazine in June 2018.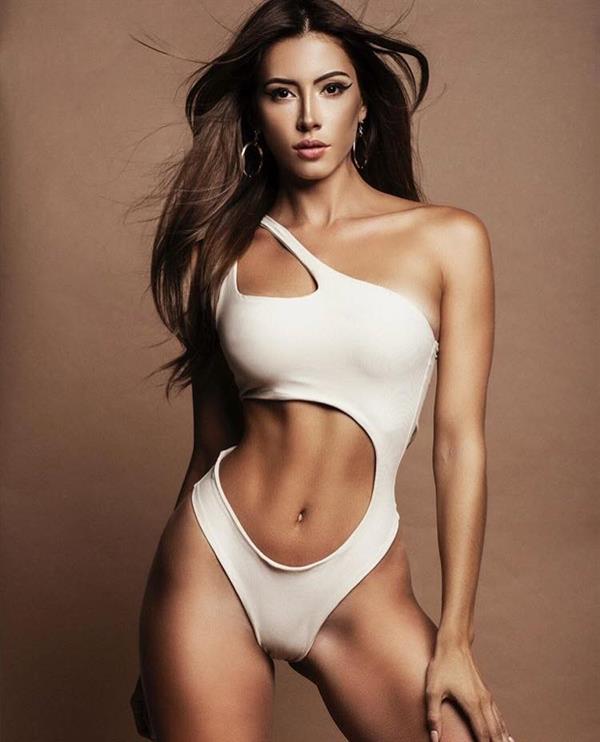 Natalia Carvajal was also a contestant on the Puerto Rican version of Dancing With the Stars.
Juliana Herz
Juliana is a Costa Rican model who made a name for herself after landing jobs with major brands like Old Navy and Bloomingdales.  She has been featured in publications such as Sports Illustrated and Cosmopolitan magazine.  Juliana was one of the three finalists in the 2012 Beach Bunny Swimwear Model Search Competition.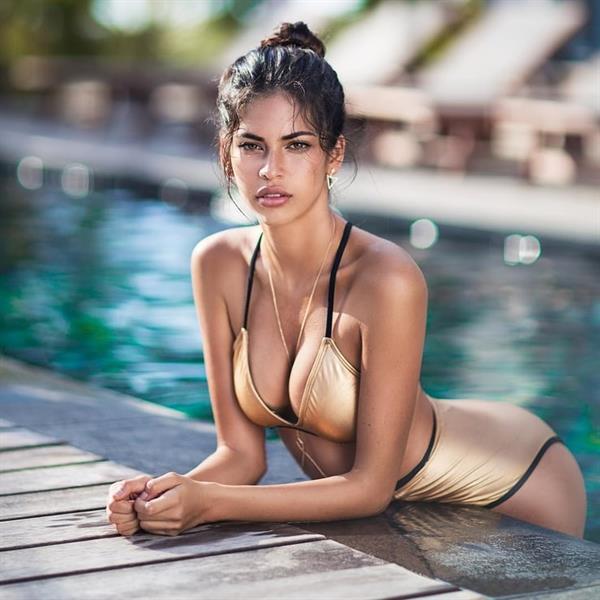 Juliana Herz was born and raised in Costa Rica but moved to the United States to further her modeling career.  She signed with Elite Models Miami before switching to Elite Models LA.
And there you have it, folks!
Leave us a comment on which country you want us to do next.