Fitness and Mexican.  Each of the two words, we just love but them together…  Man, that is mind-blowingly hot.
Now fellow, not all of these women are fitness models.  I mean, they are but for some of them, fitness modeling is not their primary career.  Yup, there are news presenters and Instagram models on this list.  But still, you can't deny that they're fitness enthusiasts and have done fitness modeling on the sides.  So now, let's go!!!
Yanet Garcia
Yanet Garcia is a Mexican model, actress, businesswoman, social media celebrity, and meteorologist from Monterrey, Mexico.  She is also known as the "sexiest weather girl.  Yanet began her modeling career when she was fifteen years old.  She has graced the covers of well-known publications like as Athletic Durango, Maxim Mexico, H Para Hombres, and Zero Magazine MX.  Yanet has appeared on screen in films such as "Sharknado 5: Global Warming" and "Access Hollywood."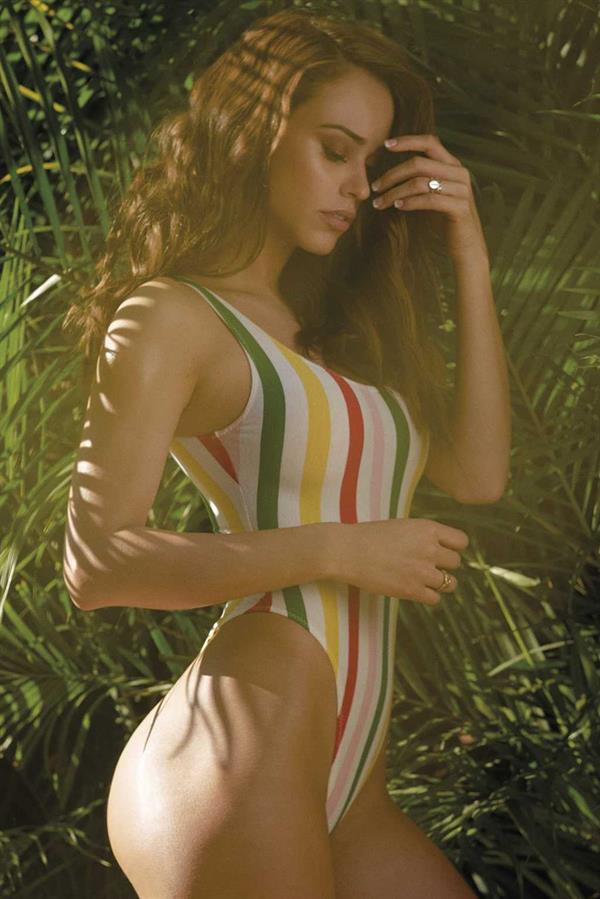 At the age of twenty, Yanet Garcia founded her own modeling firm, "Yanet Garcia Models."
Alejandra Trevino
Alejandra Trevino is a social media star and Instagram model from, you guessed it, Mexico!  In 2014, she began her social media career by posting fitness and fashion images of herself on Instagram.  Her curvaceous physique and attractive sex appeal have earned her over 4.4 million Instagram followers.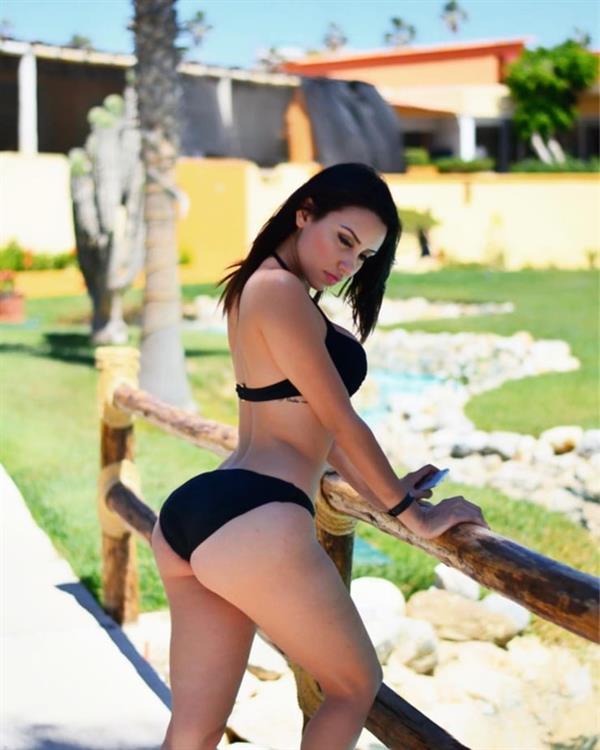 Francia Arvizu
Francia Arvizu is a Mexican fitness model and Instagram star.  She rose to prominence in April of 2017 when she began uploading images of herself working out on social media. S he also shared body photographs and nutrition information.  These events have earned her a sizable following on various social media sites.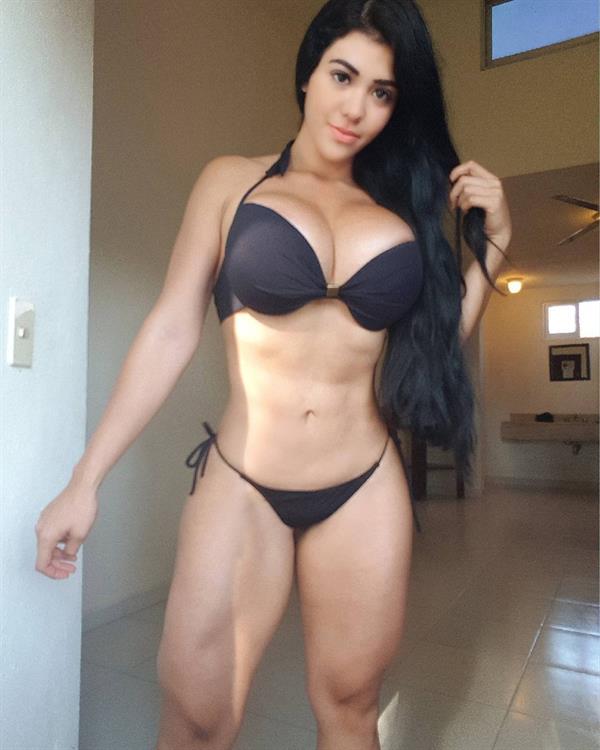 Yuliett Torres
Yuliett Torres, often known as the "Mexican Kardashian," is a Jalisco-based fitness model, Instagram celebrity, and fitness enthusiast.  She rose to prominence after uploading swimwear, fitness, and fashion photographs on Instagram and Twitter.  Yuliett Torres' Instagram account currently has over 9 million followers.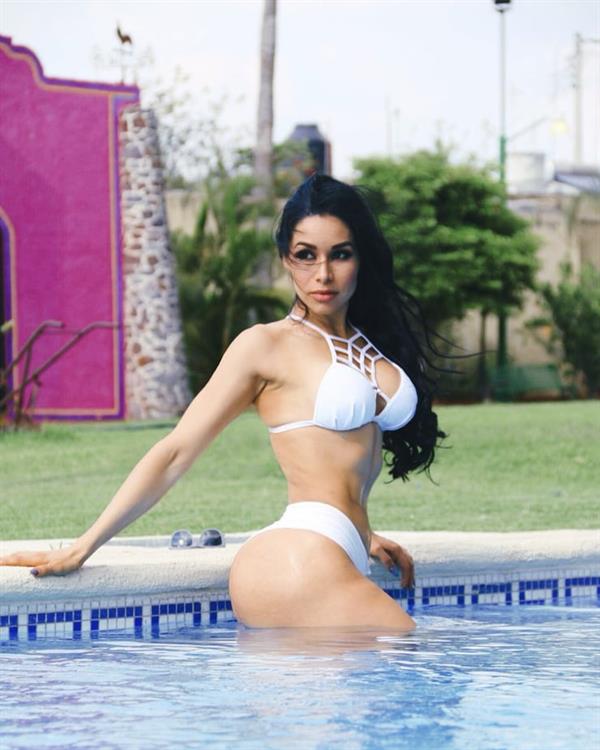 Jimena Sanchez
JImena Sanchez, dubbed the "Mexican Kim Kardashian" (yeah, there 2 on this list), is a social media star, model, and TV show host.  She is also known as the "world's sexiest sports anchor."  Jimena rose to prominence after she and a friend established the popular photoblog "Mad Manacitas."  She shared provocative images of herself and pals on social media, which led to her working for the Mexican sports magazine "Record" and, later, "Sports Deportes." Jimena's fantastic curves and stunning beauty have drawn a large number of admirers.  She presently has over 8.4 million Instagram followers.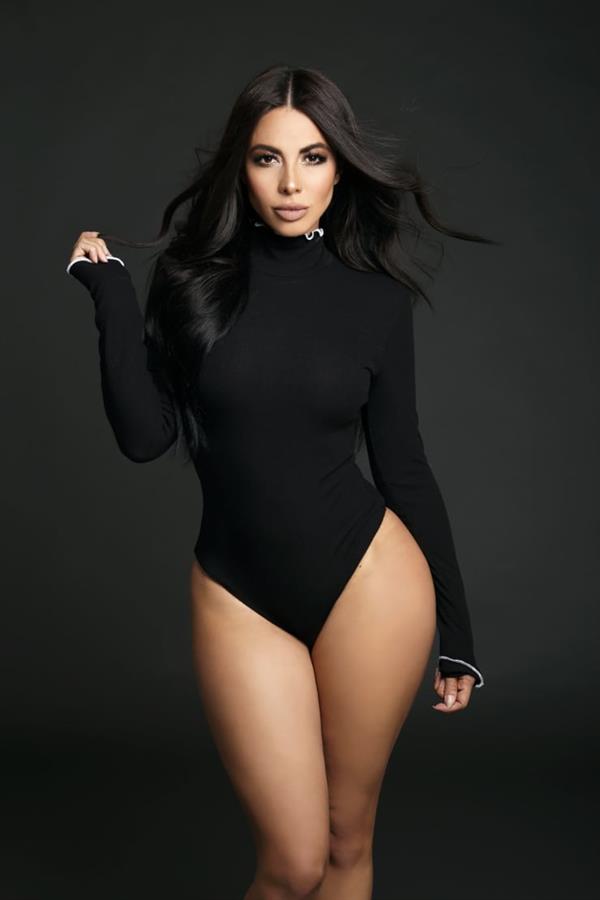 Sofia Larios
Sofia Larios is a Mexican fitness model and social media influencer who is known for her eponymous Instagram account, where she posts workout, outfit of the day, and selfie images.  On the platform, she has more than 1.5 million followers.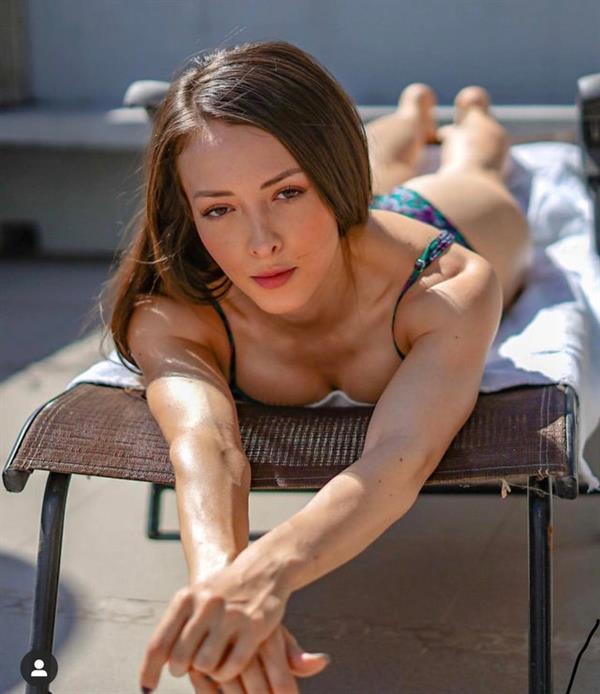 Fiona Barron
Fiona Barron is a fitness model, Instagram personality, and culinary and travel writer from Mexico.  She rose to prominence after being seen by Justin Bieber in 2017.  Fiona now resides in Los Angeles, California.  Her friendship with Justin has resulted in her getting over 1 million Instagram followers.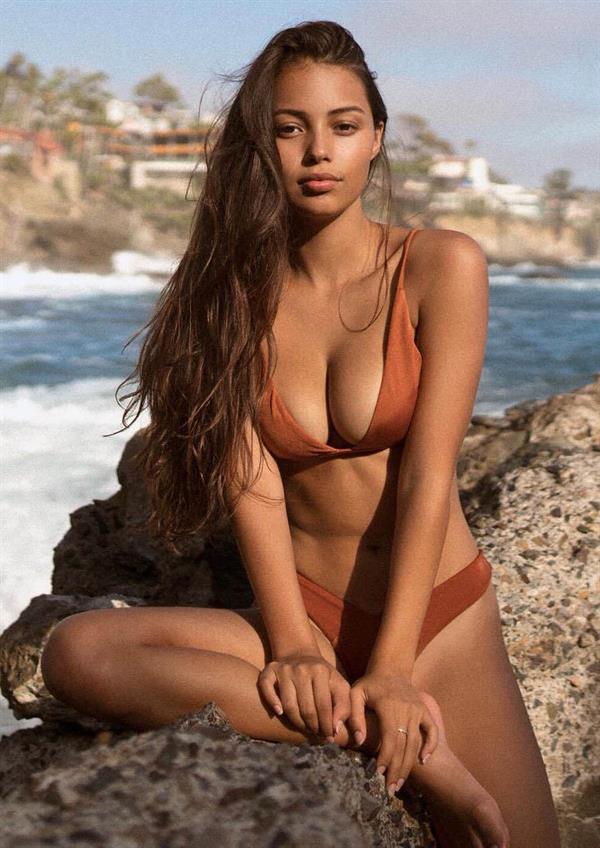 Tracy Saenz
Tracy Saenz is a social media sensation and fitness model from El Fuerte, Sinaloa, Mexico.  She rose to prominence as a result of her social media posts of fitness and swimwear images.  She aspired to be a model since she was a child.  Tracy began working as a model when she was seventeen years old.  Tracy has been in numerous campaigns and was a model featured in Playboy Magazine.  She was also in the Gerado Ortiz video clip, which received a lot of media attention.  Tracy has almost 2.7 million Instagram followers.
Ana Mojica
Ana Mojica is a Mexican fitness trainer and bodybuilder who is well-known as a stylist, makeup artist, and exceptional athlete.  She has received recognition in a variety of fields.  Her great discipline, as well as her gratitude and humility, have made her very popular in Mexico in a very short time, for her technique of simplifying and keeping elite bodybuilding routines practical, based on fundamental nutrition and exercise.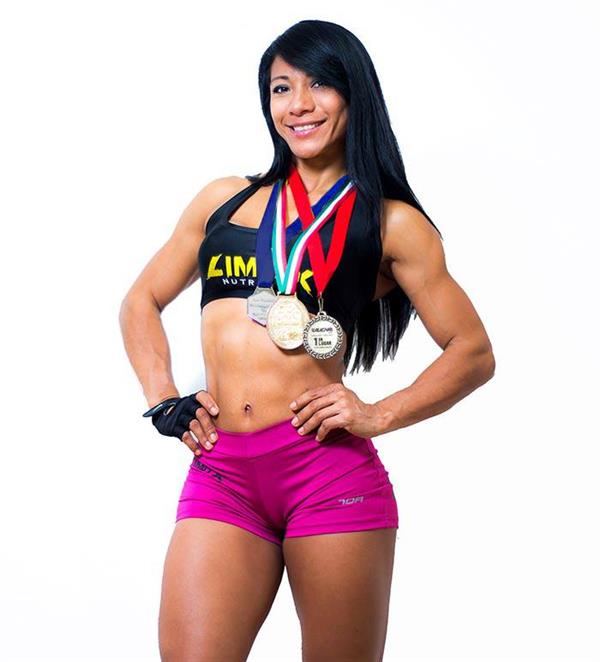 Ana's natural looks, combined with her effective performance of healthy eating and exercise habits, have made her a fitness icon among gym visitors.  Motivating them to take care of their health and physiques.
Cassandre Davis
Cassandre Davis is a fitness model, personal trainer, bikini model, blogger, and nutritionist originally from Mexico City, Mexico.  She went to Pine Crest High School in her teens and then earned a bachelor's degree in business administration from the University of Florida.  She then went on to earn a Master's Degree in International Business after continuing her study.  Cassandra worked part-time as a fitness model and part-time as a marketing consultant after graduation.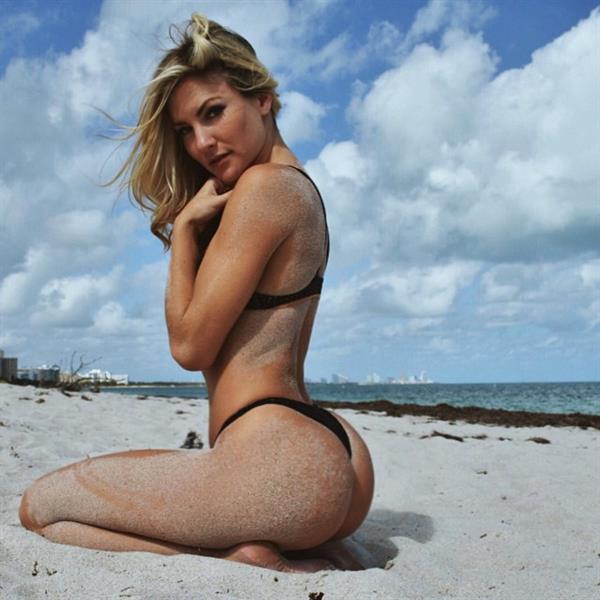 Cassandre Davis is Vital Coco's Regional Marketing Manager.  She is also working with Dbrie Swim (a Miami, Florida-based swimwear company) to create her own exclusive collection of swimwear.
Cheyenne Gonzalez
Cheyenne Gonzalez is a Mexican fitness model and social media star.  She began her fitness career in June 2014, when she started uploading bikini, fitness, and gear photographs and videos on Instagram.  This has resulted in her current prominence.  Cheyenne was featured in the online publication Girls with Muscles.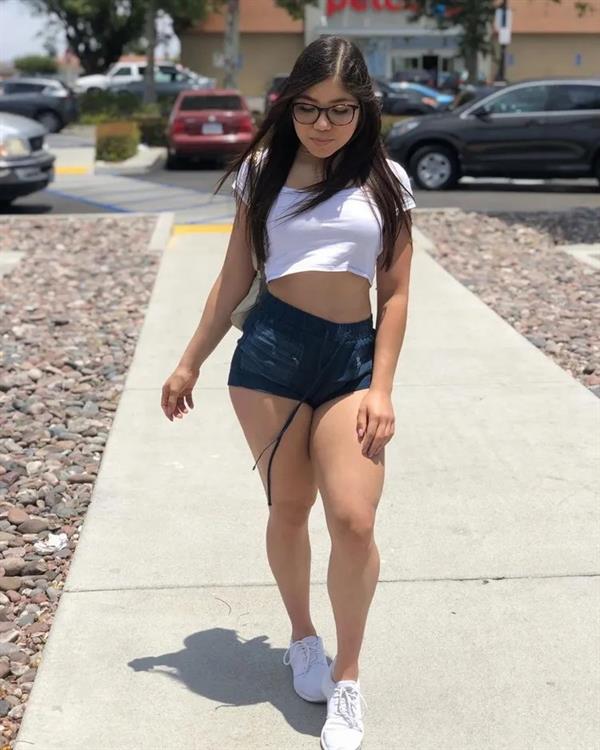 Alejandra Estefani
Alejandra Estefani is a Guanajuato, Mexico-based fitness model and lawyer.  Her passion for fitness began when she was a child when she began training Taekwondo.  She achieved a 3rd degree Black Belt after winning multiple local and international contests.  Alejandra drifted from fitness and led an unhealthy lifestyle while in college.  Alejandra's spouse pushed her to go for a run with him, reigniting her interest in fitness.  Alejandra hasn't taken a vacation from working out since 2014.  She was inspired to start CrossFit in 2014 after seeing some of the fitness models on Instagram.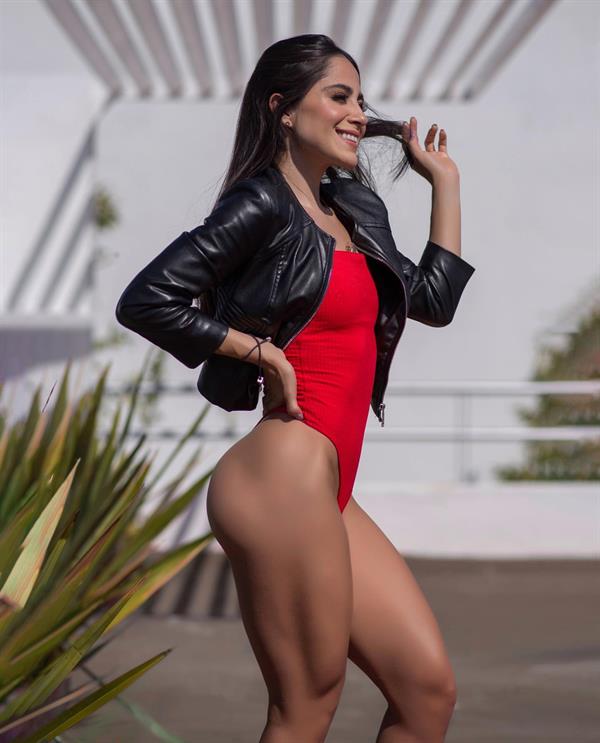 She began weight training in 2016 and was able to acquire the figure she desired.  Alejandra began receiving requests for meal plans and exercise routines.  She currently has a training app with her own apparel line and workout accessories.  This app also includes a variety of workout regimens and recipe books.  Alejandra has nearly one million Instagram followers.
Cristina Silva
Cristina Silva is a Mexican fitness model, personal trainer, and World Bodybuilding Federation Bikini Pro competitor. She began her fitness profession when she was fifteen years old while living in Mexico.  Cristina traveled to France at the age of twenty-one, where she resided for a year while continuing to train.  She later relocated to London, England, where she now resides.  Cristina became completely focused on obtaining her personal trainer certification after landing in London.  Her competitive attitude compelled her to compete in the WFBB fitness competition.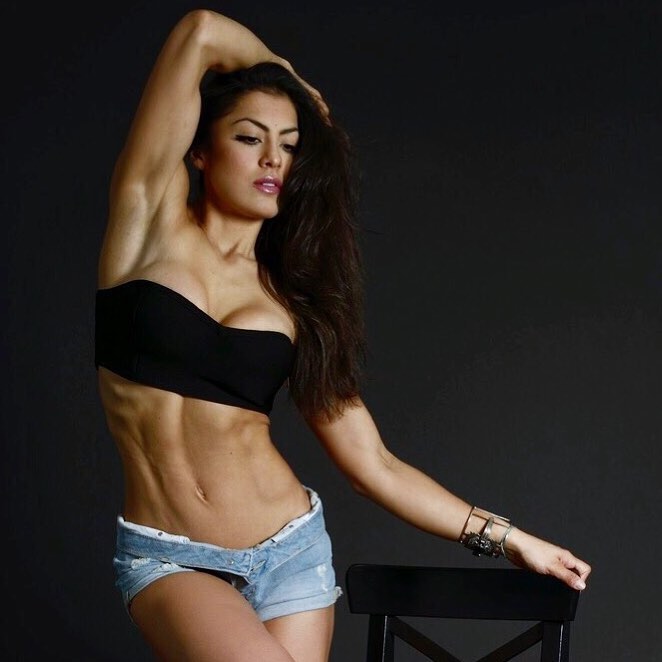 She competed in three competitions and won all of them.  Cristina came in third place at the WBFF FITNESS AMATEUR LONDON, first place at the WBFF BIKINI AMATEUR LONDON, and first place at the WBFF BIKINI PRO WORLD LAS VEGAS.  Her love is fitness, and she continues to coach others and share her skill.
Ana Paula Saenz
Ana Paula Saenz is a Mexican fitness model, Social Media Star, and Fashion Blogger from Morelia, Mexico.  She has always had a passion for modeling and has worked hard towards that aim since she was a child.  Ana started her fitness business by publishing curvy fitness, fashion, and lifestyle photographs and videos on her social media sites.  She had spent years at the gym working out to achieve her stunning physique.  Her hard work has paid off, as she now has over 1.8 million Instagram followers.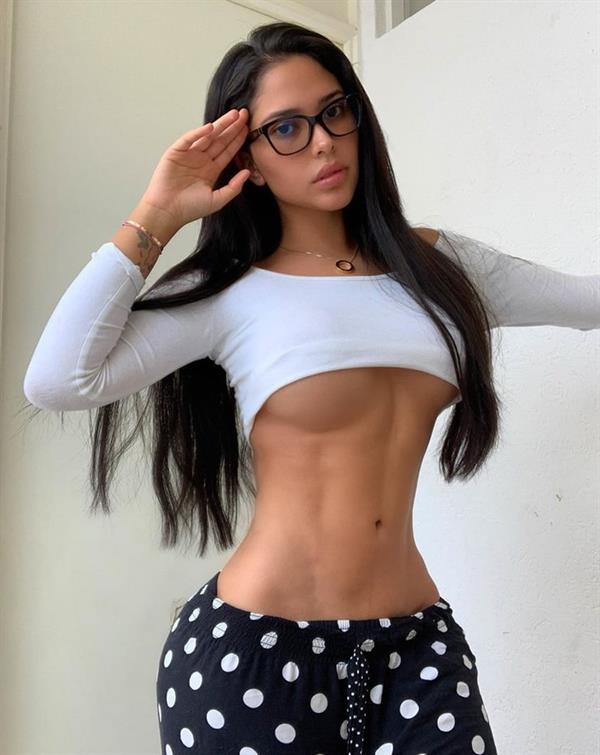 Monze Jauregui
Monze Jauregui is a Mexican fitness model and Instagram star from Mexico.  She is known being named Miss Turismo Jalisco 2016 in Puerto Vallarta.  Monze began posting her glamorous and bikini photos and videos of her travels on Instagram in October 2016 and her popularity grew quickly.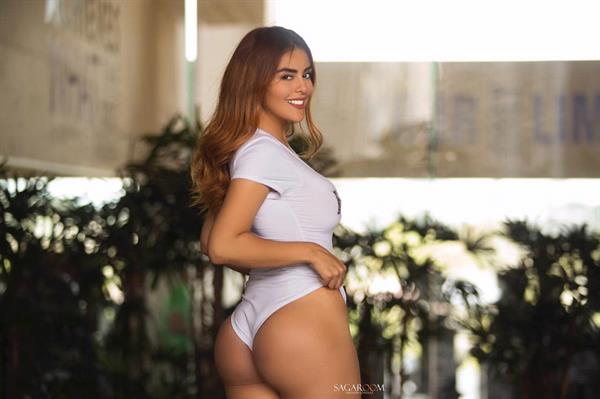 Isamar Becerril
Isamar Becerril is a fitness model and personal trainer from Mexico.  She began her fitness profession when she was eighteen years old.  Isamar discovered that working out was a great way to feel good physically and boost her self-esteem.  This became her passion, and she went on to become a certified sports trainer and nutritionist as a result.  Personalized exercise and dietary routines are now being developed by Isamar.  Her popularity has won her over 1.7 million Instagram followers to date.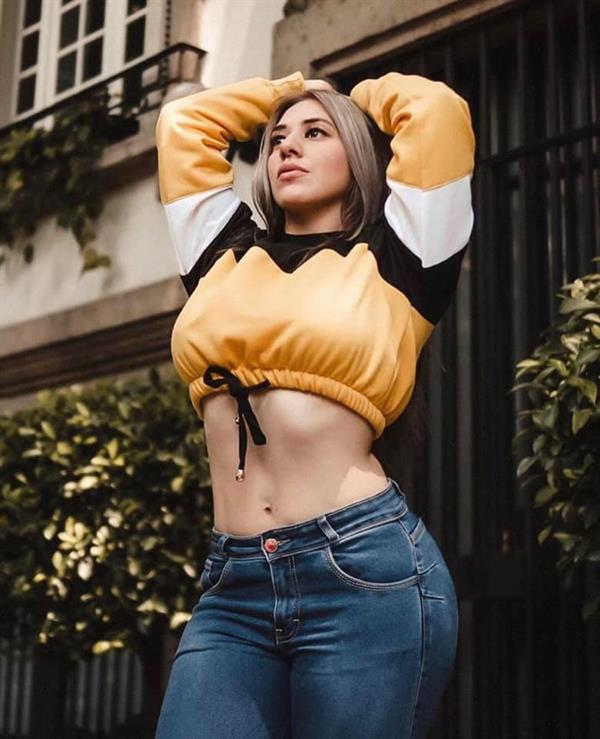 Daniela de Jesus Cosio
Daniela de Jesus Cosio is a Mexican model from La Paz, Baja California Sur, Mexico.  She is known for as a runway model for companies like Guess, Baby Phat, Marchesa, Pamella Roland, Iceberg, Jean-Paul Gaultier, Vivienne Westwood, Chado Ralph Rucci, Betsey Johnson, Marithé François Girbaud and Georges Hobeika.  Daniela has also been featured in advertising campaigns for Express, Love Express Fragrance Fragrance, Express Loyalty Fragrance Men's Fragrance, Yamamay, Henry Cotton's, Abercrombie & Fitch, Fiorucci, Goldenpoint, Victoria's Secret, Newport Polarized, Marsel, La Senza, Pantene, Philippe Matignon, Big Pony' fragrances, Timepieces, L'Oreal, Fiorucci, Eckō Unltd, Clarins, Ava Strahl, Chilly, Demetrios International, Antica Murrina and Aubade.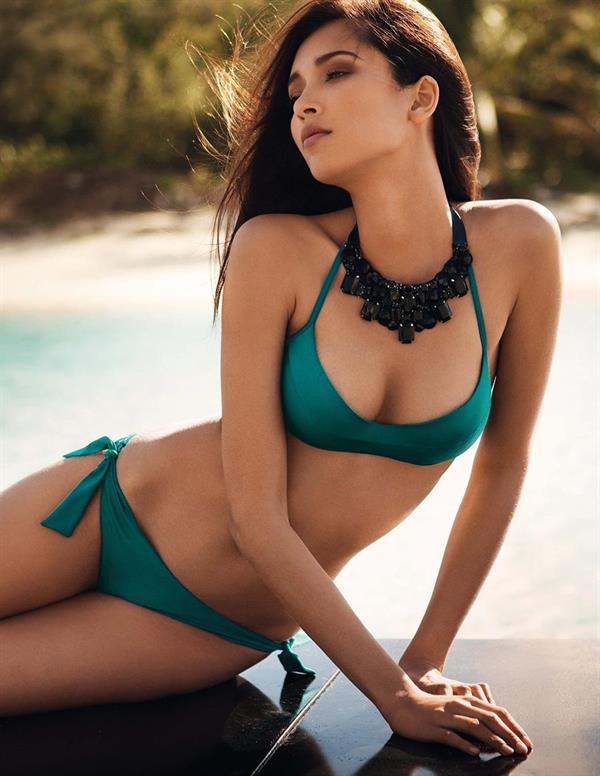 Daniela's popularity has earned her a spot on the cover of Grazia magazine.  Mexico, January 2009 Maxim April 2008, Balance 2006 Spain, Maxim April 2008, Maxim April 2008, Maxim April 2008, Maxim April Simply the Best (January-February 2007), Beauty Forum (May 2010), Palm Beach Illustrated (April 2007), and Vogue Gioiello (January-February 2007).
Jamillette Gaxiola
Jamillette Gaxiola is a Mexican model, reality television star, and pageant contestant from Mazaltan.  She is known for being a cast member on the TV Guild Channel reality show "The Shores" and for winning Seorita México U.S. in 2007. She also won Miss Cuba in 2009.  This sitcom revolved around four young women who lived, played, and worked together in Cape Town, South Africa.  Jamillette has also appeared as an Octagon Girl on Fox Sports' UFC 180. She is now based in Las Vegas, Nevada.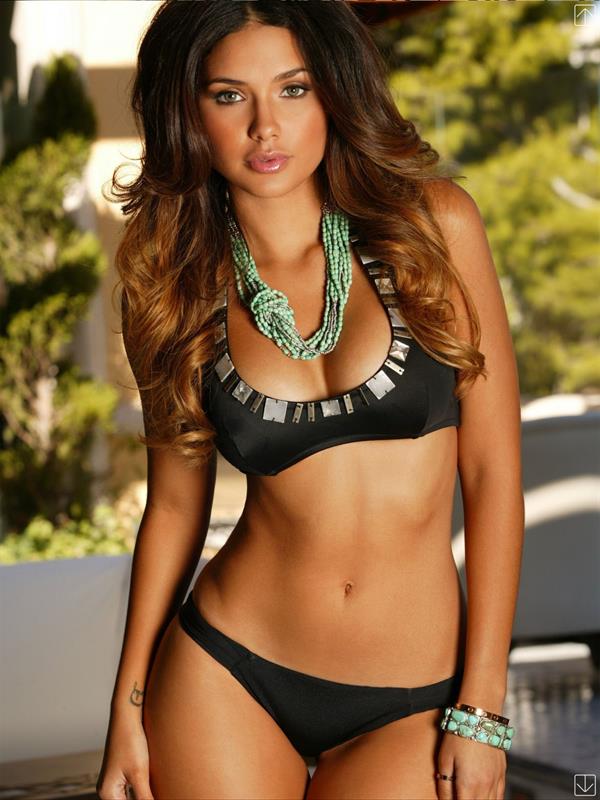 Aleida Nunez
Aleida Nunez, born Aleida Araceli Nuez Flores in Lagos de Moreno, Mexico, is a Mexican model, singer, and actor.  She is well-known for her roles in various telenovelas.  Mujeres asesinas, Sangre de Guerreras, Un Refugio para el amor, Cuando Me Enamoro, Maana es para sempre, Destilando Amor, La Fea Más Bella, Contra Viento y Marea, Mariana de la Noche, Las vás del amor, and Entre el amor y el odio were among the Aleida has been in the spotlight since she was a child.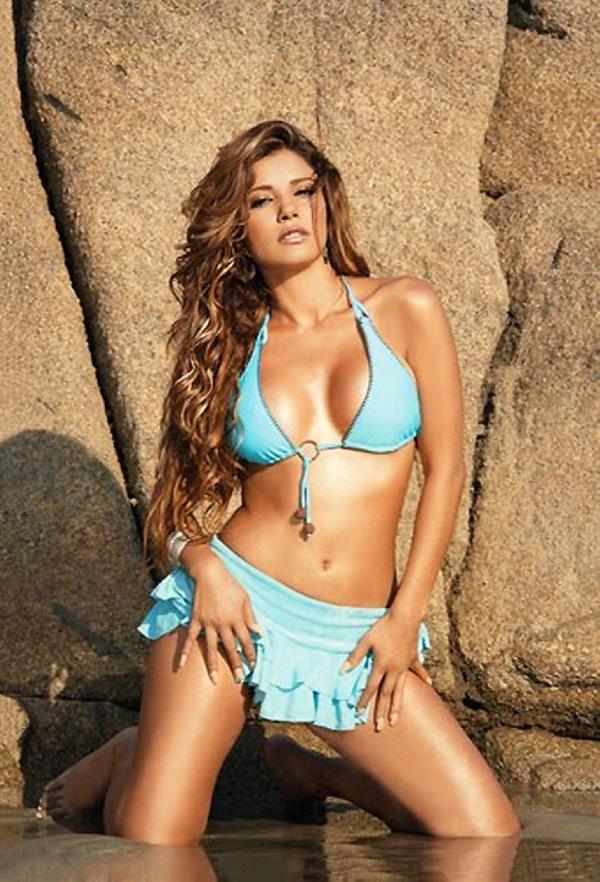 She competed in various local and regional beauty pageants in 1994.  In the same year, she won the Nuestra Belleza Guanajuato pageant.  Before beginning her acting career, Aleida worked as a conductor on many Leon programs, as well as an advertisement and runway model.
Ximena Navarrete
Jimena Navarrete Rosete is a model, actress, beauty queen, and television host from Mexico. On July 16, 2009, she was named Nuestra Belleza México, and on August 23, 2010, she was crowned Miss Universe in Las Vegas, Nevada.  Ximena started modeling when she was sixteen years old.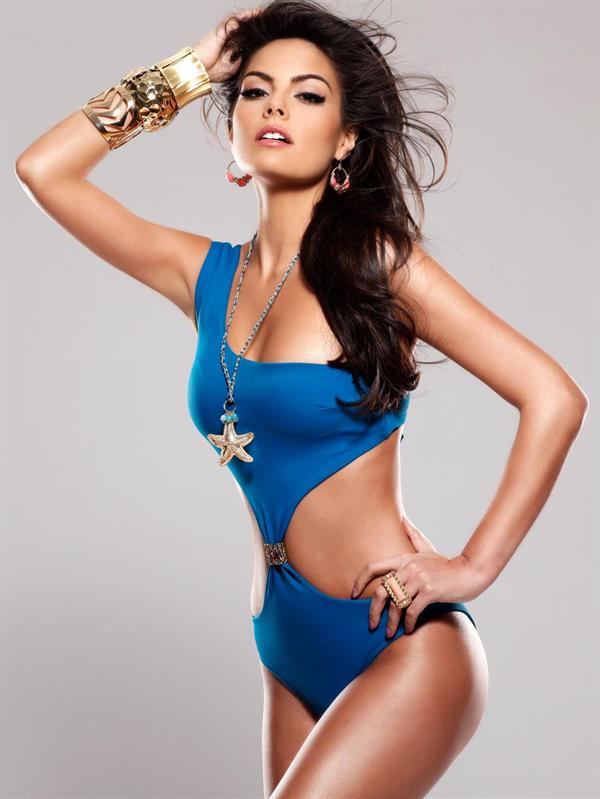 Her fame led to her appearances on a variety of television programs, shows, and beauty pageants. Ximena has appeared on 108 Costuras – 2015, Jalisco… Algo Contigo – 2015, Nuestra Belleza México – 2014, La tempestad – 2013, Premios TVyNovelas, Miss Universe 2012, Nuestra Belleza México 2012, and América celebra a Chespirito – 2012, Latin Grammy Awards of 2010, Décadas, and Late Show with David Letterman – 2010.  Ximena's accomplishment has won her almost 2.2 million Instagram followers.
Camila Sodi
Camila Ía González Sodi is a Mexican model, singer and actress from Mexico City, Mexico.  The popularity of her modeling career, helped her to become the host of a popular music video show on "Telehit", a cable network in Mexico.  Camila Sodi's television career began when she starred in the Telenovela "Inocente de Ti". She also has appeared in Rubí, El exorcismo de Carmen Farías and Falsa identidad – 2020, Here Comes the Grump, Wild District and Luis Miguel: The Series – 2018, Camino a Marte, El ángel en el reloj and How to Break Up with Your Douchebag – 2017, Un mal date, Made in Hollywood, A que no me dejas and Compadres – 2016, Señorita Pólvora and El placer es mio – 2015, Amor de mis amores and El despertar – 2014, Arráncame la vida – 2008, Déficit, Niñas mal and El búfalo de la noche – 2007.  Camila has more than 2.3 million followers on Instagram.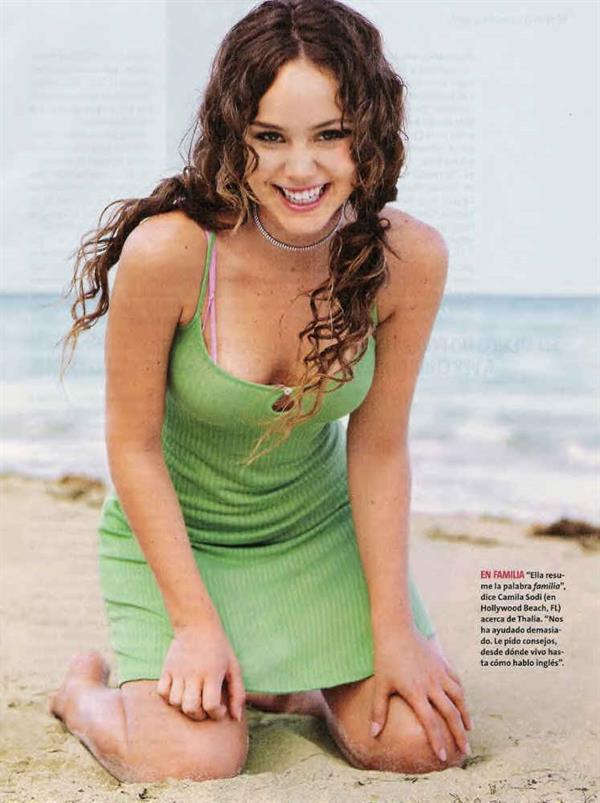 Carolina Diaz
Carolina Vázquez Daz is a Tijuana-based model, content developer, and YouTube sensation.  On her social media sites, she is recognized for posting challenges and funny videos.  She worked the night shift at a local casino before starting her modeling career to help pay for her college degree.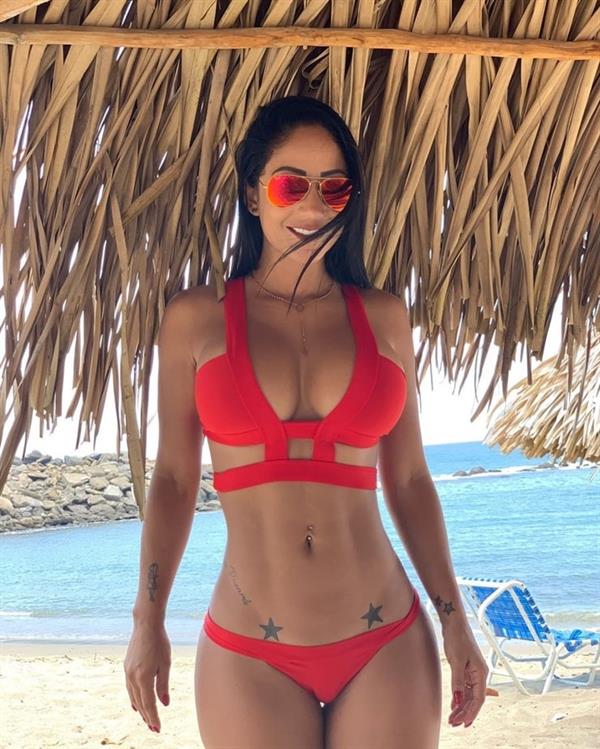 Carolina Diaz has worked as a catalog model for Highstreet clothes, a content developer for Badabun, and has been sponsored by Bang energy drink.  She has more than 7.5 million Instagram followers.
Geraldine Bazan
Rosalba Geraldine Bazan Ortiz is a Mexican model, actress, anchorwoman and singer, from Mexico City, Mexico. She is famous for appearing in the television series Camila, Alguien Te Mira, Catalina y Sebastian, Corazón salvaje, Buscando el paraíso, María la del Barrio, Mi pequeña traviesa, Ellas, inocentes o culpables, Como en el cine, Lo que callamos las mujeres, in permiso de tus padres, Historias de la risa real, Soñar no Cuesta Nada', El Amor no Tiene Precio', Tierra de Pasiones, Bajo las riendas del amor, Victoria, La mujer de Judas', Dueños del paraíso, Por amar sin ley, Falsa Identidad, Dos chicos de cuidado en la ciudad and Sacrificio de Mujer.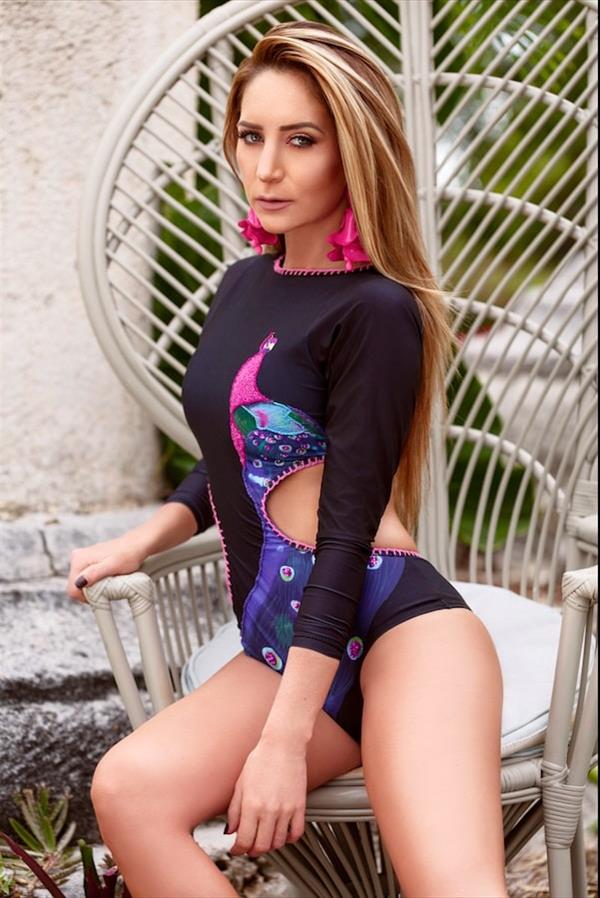 Geraldine Bazan began performing at a young age after attending the National School of Arts. Geraldine's debut film role was in Novia que te vea, which was followed by En el tiempo de las mariposas, Punto y aparte, Espejo retrovisor, La Hacienda Embrujada, Los Leones, and Mixtape.  Geraldine's Instagram account now has over 5.1 million followers.
Brenda Zambrano
Brenda Zambrano is a Mexican model who is from Ciudad Victoria, Tamaulipas.  From 2015 until 2019, she was a regular on the Mexican reality show "Acapulco Shore."  She began modeling as a teen, accepting modeling assignments from local photographers. Later, she relocated to Monterrey, Mexico, to pursue modeling full-time.  Brenda amassed a sizable Instagram following by publishing bikini and swimwear photographs and videos on the network.
Brenda owns her own swimwear line, "Zambrano Swimwear," and in November of 2015, she modeled for Maximum Indoor Girl Networks and Playboy Magazine Mexico.
Danik Michell
Danik Michell is a Mexican fitness model, television personality, and Instagram Star, from Monterrey, California.  She appeared on the third season of the Acapulco Shore show, on MTV Latin America.  Danik has also appeared in magazines like Revista H Para Hombres Mexican Com, Playboy Mexico, and Shock.  She has acquired more than 4.7 million followers on Instagram.
Daniela Fainus
Daniela Fainus is a Mexican fitness model and television host, from Mexico City, Mexico.  She is famous for hosting TDN and Ritmoson on Televista.  Daniela studied marketing prior to pursuing a career in the entertainment industry.  She has graced the cover of Revista H, Run4Life, Sports Illustrated, Yeyetzi, and Maxim Mexico.  Her fitness-related and bikini posts have acquired her an Instagram following of 1.1 million.
Barbara De Regil
Barbara De Regil is a Mexican fitness model and actress from Mexico City, Mexico.  She is famous for her appearances on television, on in Bajo el alma, Amor cautivo, Secretos de familia, Así en el barrio como en el cielo, El Torito and Rosario Tijeras.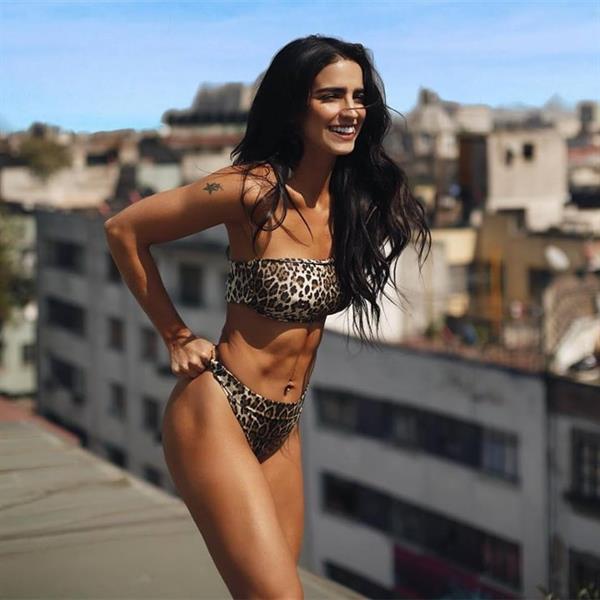 Her popularity has also landed her roles in films such as Happy Times, Consciencia, Ni t ni yo, Loca para el trabajo, and Mutiny of the Worker Bees. Barbara has over 8 million followers on Instagram.
Mary Baltazar
Mary Baltazar is a Mexican fitness model and Instagram celebrity.  She began her modeling career in November 2014, when she began uploading images and videos of her fitness-related content, as well as her wearing swimwear and other clothing, on Instagram.  Mary is the director of the television production company Cultural TV, and she has over 2.8 million Instagram followers.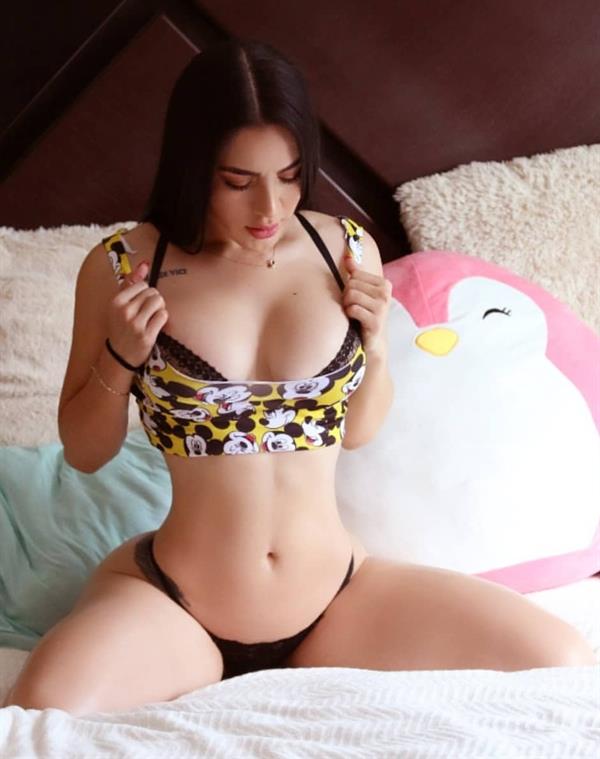 Dianey Sahagun
Dianey Sahagun is a Mexican model who got famous on Instagram for her controversial modeling photos.  She is also a fitness advocate who shares her workout routines on social media.  She was born and raised in Guadalajara, Mexico, and has also lived in Mexico City.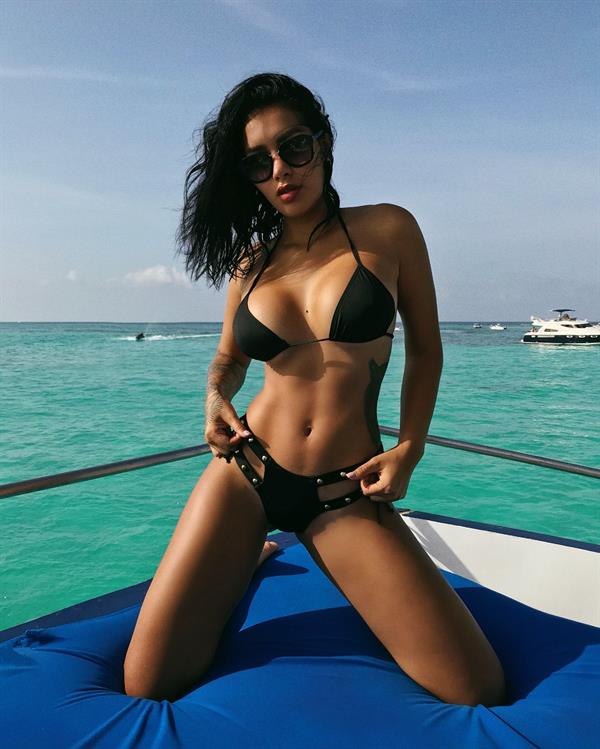 Priscila Perales
Priscila Perales is a Monterrey-born Mexican model, spokeswoman, actor, author, and beauty queen.  She is well-known for becoming the first Mexican to win the Miss International Pageant in 2007, as well as being in the top ten of the Miss International Pageant in 2006. In addition, Priscila was named Nuestra Belleza Nuevo León in 2005, Miss Mexico in 2005, and Nuestra Belleza México in 2005.  Priscila has also appeared in a number of telenovelas.

Liz Calles
Liz Calles is a Mexican fitness model, bodybuilder, online coach, sponsored athlete, and bikini competitor.  Liz had the mindset to do whatever it took to succeed from the moment she decided to begin her fitness journey.  She rose to prominence in a short amount of time, gaining sponsorship and placing in bikini events. Liz is working to inspire and assist others in reaching their fitness goals.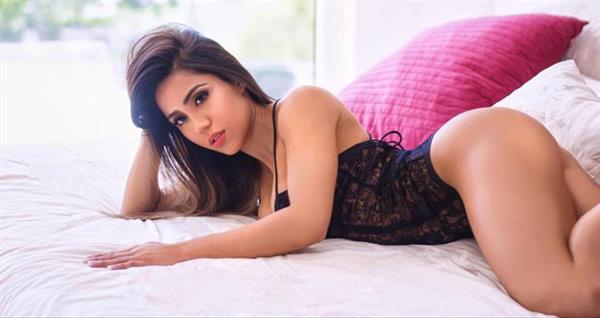 And there you have it! See you on the next listicle, folks!