And we have featured a lot of them before.  In fact, a good number is on this list.  But hey, we could never get enough of our Latina inspirations, right?  So yeah, after featuring Thai, Italian, Japanese, Costa Rican, and Canadian hotties…  How about we bring you a compilation of some of the hottest Latinas out there.  Yup, you read that right.  Just some as there are a lot and it would take forever for us to include them all in this list.
And here they are in no particular order.
Anllela Sagra
A fitness model, fitness instructor, trainer, and bodybuilder.  Anllela Sagra studied fashion design and modeling and that helped her in her career as a model. Anllela started participating in various fitness competitions which led to her transition into the fitness industry.  She later then focused full-time on fitness training and pursue becoming the first international fitness model from Colombia.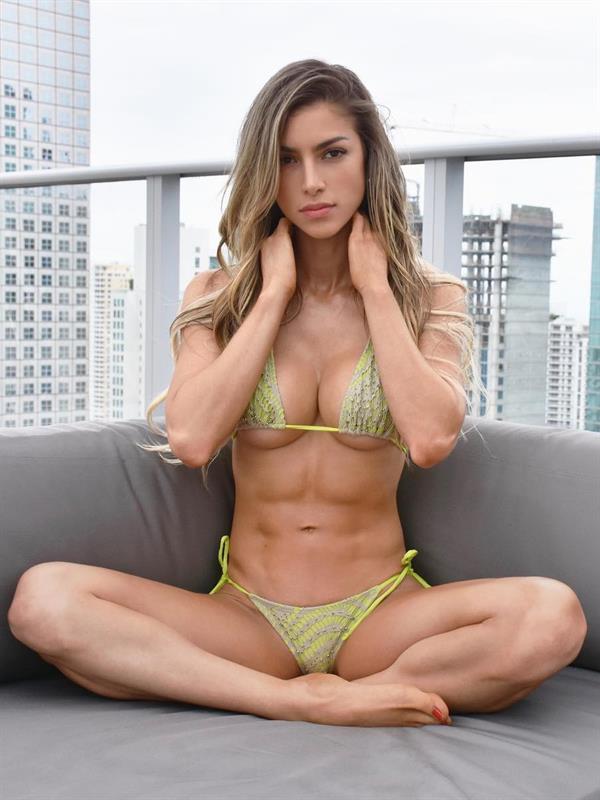 Anllela Sagra was born on the 6th of October 1993, in Medellín, Colombia.  At a young age, she already had an interest in the fashion industry…  She was an aspiring model and she was a fashion design student.  When she was around 18 years of age, she became passionate about fitness.
Claudia Sampedro
Claudia is a Cuban-American glamour model who is famous for being featured in the E! reality show called "WAGS Miami.  She was also on the covers of magazines like Face 2 Face and Mixed Magazine.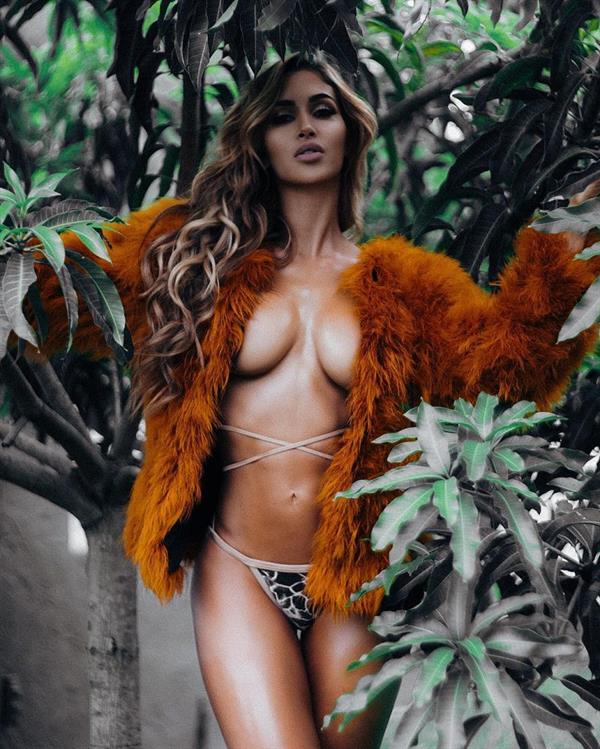 Claudia Sampedro was born on October 27, 1989, in Havana Cuba.  She is of Moroccan and Spanish descent.  Though born in Cuba, Claudia grew up in Miami because her family transferred there when she was 6 years of age.
Cindy Prado
Though born in Florida, Cindy Prado has both Cuban and Spanish ancestry.  At age 15, she was already appearing as a model in different catalogs and magazines.  Both FHM and Maxim have featured her work prominently before.  Maxim even called her the Hometown Hottie.
And oh, she doesn't just go to the beach for Instagram photoshoots.  Cindy Prado is a real athlete.  Her hobbies include swimming, paddle boarding, and kayaking.
Catalina Otalvaro
Catalina (sometimes spelled Katalina) is a Colombian fashion model, actress, and social media sensation who is perhaps most famous for gracing the cover of magazines like Host, Don Juan, and Soho.  She is also notable for being the face of the Colombian lingerie brand Bésame and Kiss.  Catalina also appeared in the Colombian movie Código Sombra (2016).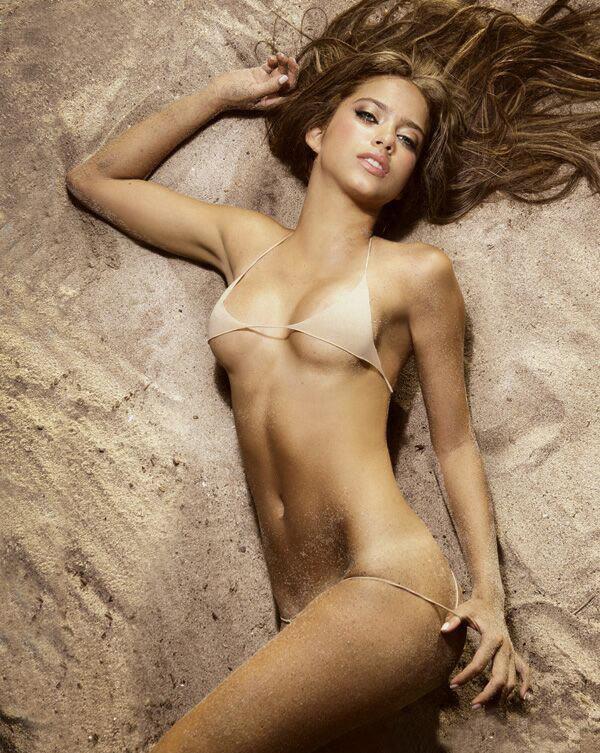 Catalina Otalvaro was born on December 15, 1989, in Cali, Colombia, but later lived in Medellin.  At the age of 13, she was enrolled by her aunt in a modeling school for the reason that the said aunt thought she was too masculine.  When she was 16, she moved to Medellin, Colombia to study law school.  To help pay off her academic expenses, she signed with InfromaModels Agency in Medellin.
Carla Ossa
Notable for her cover shoots for such South American and German fashion magazines as, respectively, Veintitantos and Freundin, Carla Ossa is also well known for her participation in advertising campaigns for Nair and Burger King.  In addition, she has modeled for Venus Swimwear, Metrostyle, and Cubavera.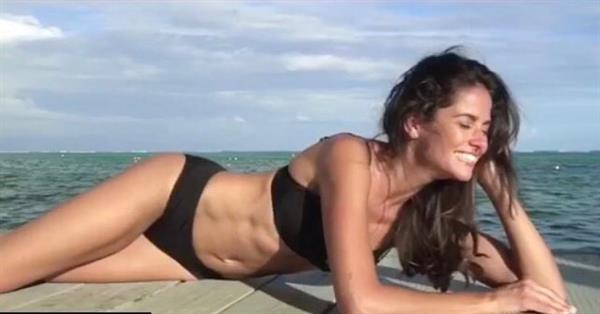 She began modeling during her childhood years but took a hiatus when, at age twelve, she could no longer fit into children's clothing.
Karen Carreño
Karen Carreño is a Colombian model whose stunning beauty sports an unbelievably genuine smile that hides years of experience.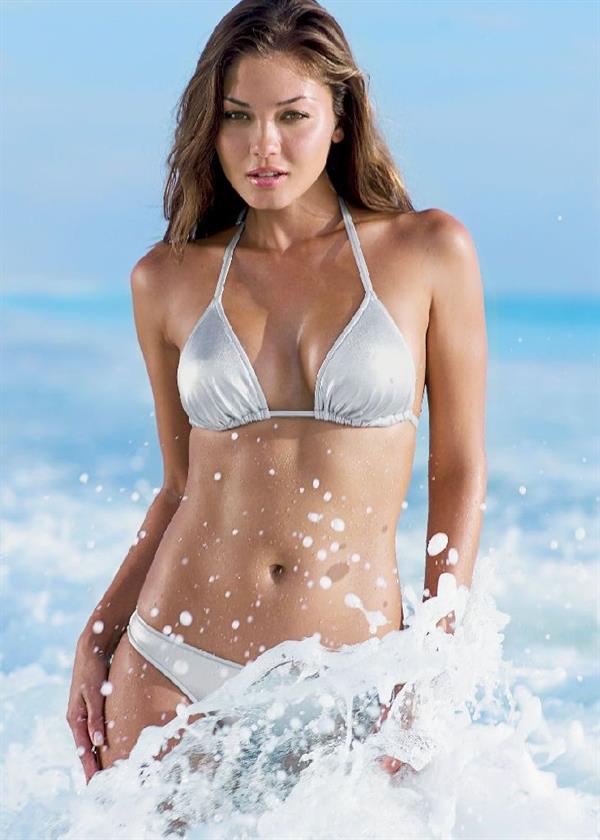 Most of you might remember Karen as the 4th hottest woman in Colombia in 2011.  However, she found fame nine years earlier as a part of Juanes' video A Dios le Pido. Since then, she has appeared on Colombia's Next Top Model and has modeled for GUESS. But are you interested in charming and conquering Karen Carreño?  If so, you're in luck; she has revealed how you can reach her heart in her 2014 interview with the GQ magazine.
Camila and Mariana Davalos
These lovely ladies, which are regarded as the best lingerie models to ever grace the catwalk, were born on September 8, 1988, in Lexington, Kentucky.  Yup, they were born in the USA with American Citizenship (but with a heart and exoticness of a pure Colombian).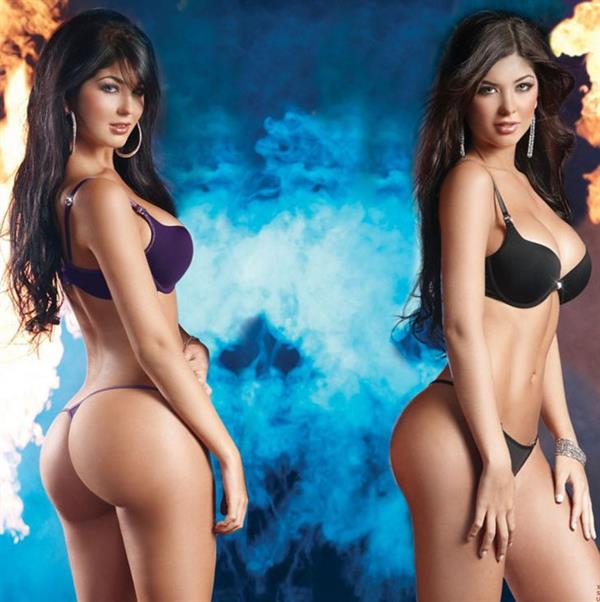 The twins are best known as hosts of a Colombian television show called "Rumbas de la Ciudad" which means City Parties and they have been in publications such as men's magazine, Soho.
Aida Yespica
Aida Yespica was born on July 15, 1982 in Caracas, Venezuela.  She is an actress and producer, known for UnderSense (2013), Natale in Crociera (2007), and Camera Café (2003).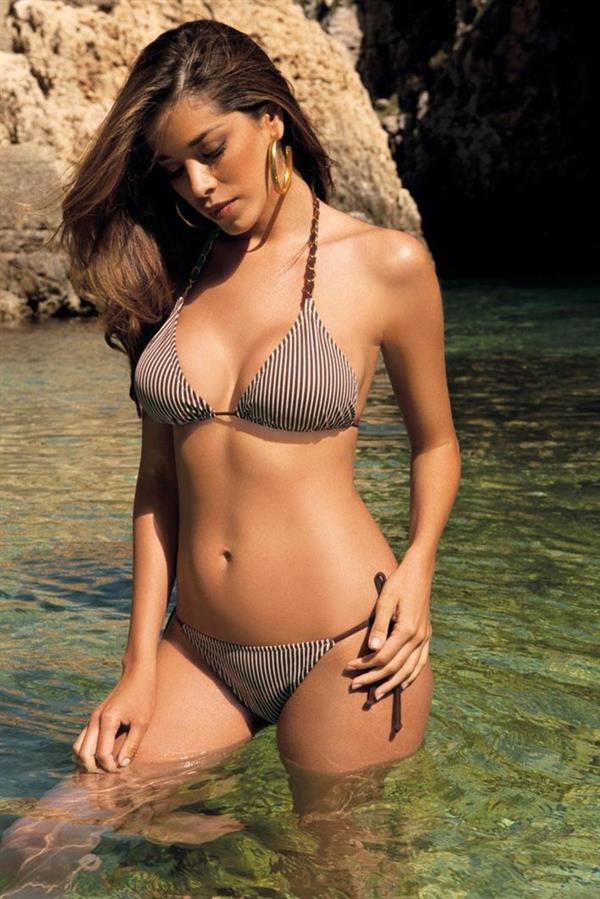 Posed nude for Fox Calendar in 2004 and for GQ Calendar in 2005.
Ana Claudia Talancon
Ana Claudia Talancon was born in 1980 in Cancun.  She made her big-screen debut in 1999, and it was in that film that she won the Best New Actress Award.  Most of her fame has come from Latin American-based movies.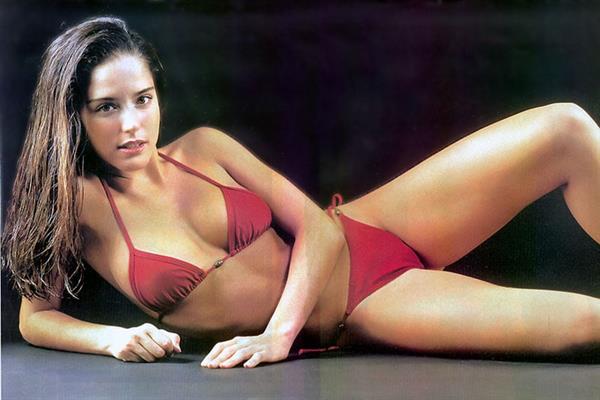 Gaby Espino
Actress, host, and internationally renowned entrepreneur, Gaby Espino is one of the most prominent personalities on social networks.  She became one of the most recognized names in the entertainment industry in Latin America when she began a successful career in her native Venezuela, managing to stay current and on top, year after year in the United States.  She starred in "La Suerte De Loli" and the original Netflix series "Jugar con Fuego" broadcasted on Telemundo and has hosted shows such as "Billboard Latin Music Awards," and "Master Chef Latino."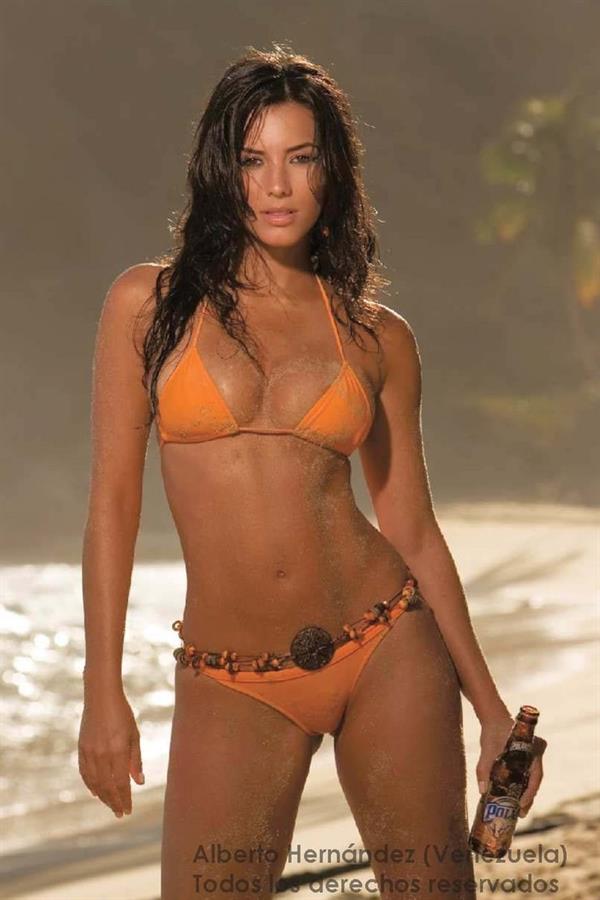 Born in Caracas, Venezuela on November 15, 1977, Gaby is the daughter of a chemical engineer and a publicist.  Her parents divorced when she was young.  She is the oldest of five children, she has a sister, Andreina, two paternal half-brothers, Gustavo and Mariano and a maternal half-sister, Nelly.  Due to her fascination with animals, she originally planned to become a veterinarian.  She later decided to study dentistry, but changed her mind and began studying public relations, before deciding to become an actress.
Paloma Fiuza
Paloma Fiuza was born on December 28, 1983 in Espírito Santo, Brazil.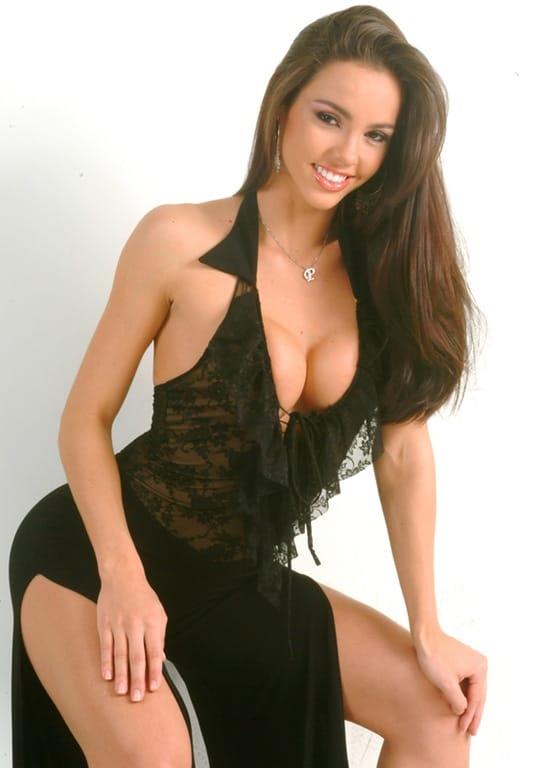 She is a dancer who was previously a member of the dance groups Porto Seguro and Exporto Brasil.  She is known for her work on Mekano (1997), Combate (2011), and Teletón (1978).
Stephanie Cayo
Stephanie is a Peruvian actress who is most famous for her lead roles in 'El Secretario' and 'The Hypochondriac'.  She is also a singer who has released a solo album in 2011.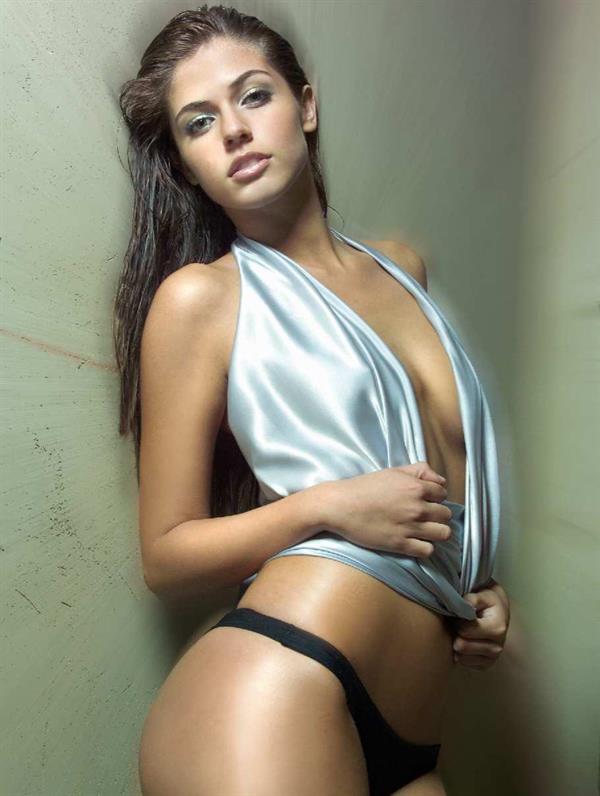 Stephanie Cayo was born Stephanie Cristina Cayo Sanguinetti on April 8, 1988, in Lima, Peru to Italian parents.  She began her entertainment career at an early age and started capturing audiences' hearts with her role in Travesuras del Corazón when she was only 9.  She later appeared in several TV series, particularly gaining international exposure playing the lead female character in the internationally broadcast Besos Robados.
Fernanda Tavares
Fernanda is a Brazilian model who is famous for her works with Victoria's Secret and Sports Illustrated.  She has representations from all over the world from agencies such as Next London, Marilyn Agency (Paris), One Mgmt (New York), Mega Agency (Hamburg), Way (Sao Paulo), D'management (Milan), and Francina (Barcelona).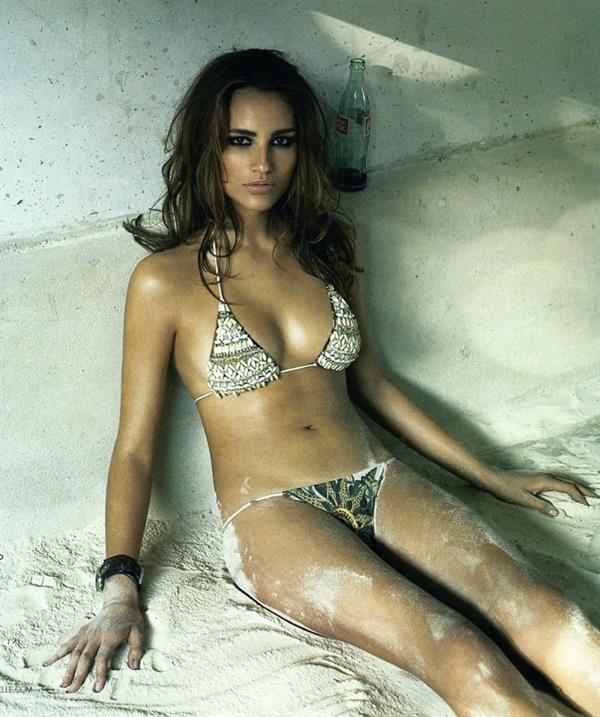 Fernanda Tavares was born on September 22, 1980, in Natal, a northern Brazilian town.  She grew up swimming and surfing.  She was also very beautiful then and people would tell her that she should pursue a career in fashion.
Julissa Bermudez
This Colombian beauty was born in 1983 and appeared in a TV series, Empire Girls, that made her famous in Latin America.  She made her celebrity debut for Coca-Cola in a commercial.  Julissa Bermudez has also been in a couple of movies.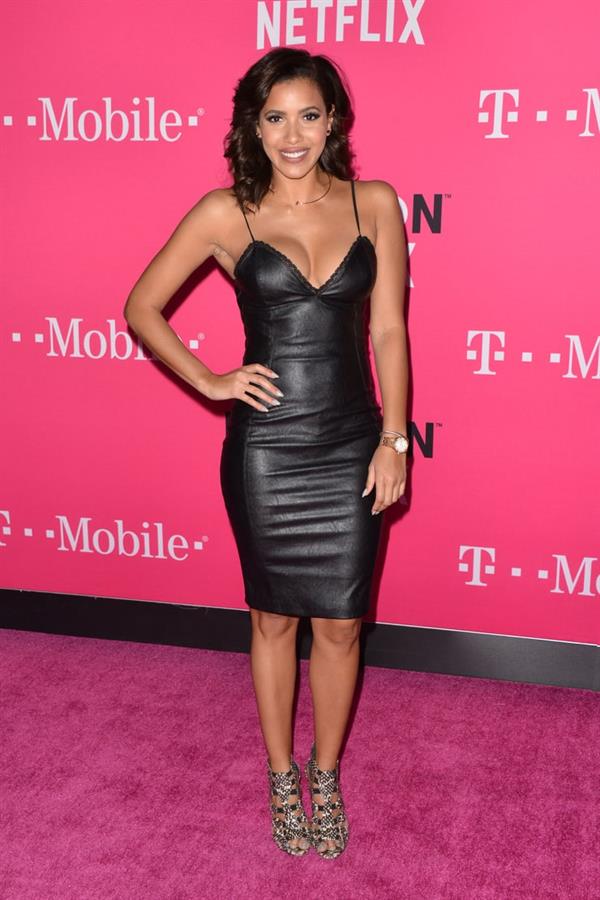 Alicia Machado
Alicia Machado is a Venezuelan actress and TV show host who was named Miss Universe in 1996.  Also a singer, she released her debut, self-titled album in 2004.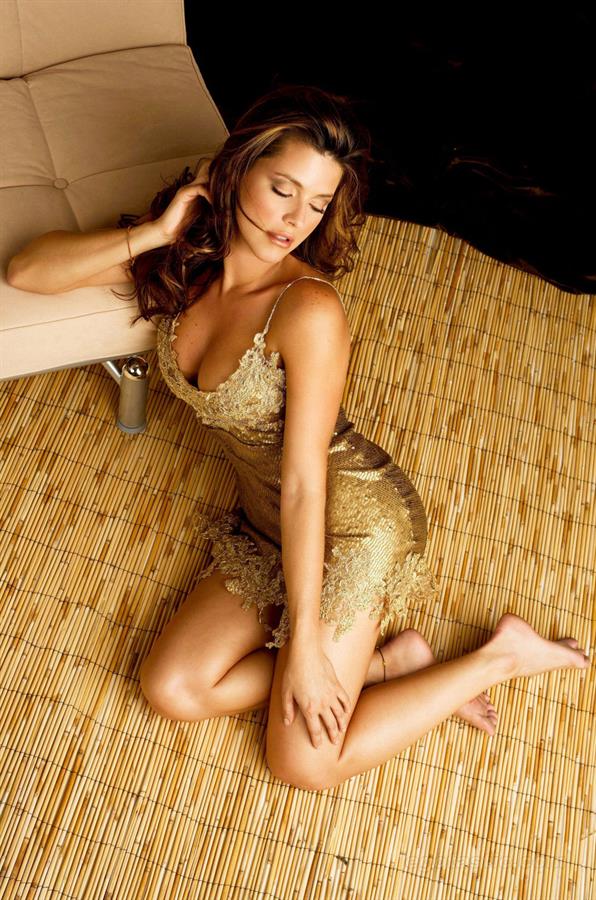 Alicia began modeling at an early age before winning the title of Miss Venezuela.  After winning the 1996 Miss Universe title (the fourth contestant from Venezuela to do so in the pageant's history), Alicia became a media star; however, winning the title came with a price.  Alicia gained weight and was forced by pageant owner Donald Trump to either lose the weight quickly or lose the crown.  Returning to Venezuela after her reign, she transformed herself into a Spanish-language soap opera/serial star.
Yasmin Deliz
Yasmin has been rightfully nominated as the Best Dominican Eye Candy of the month during her career.  Born in New York in 1986, rather than somewhere in South America, she has a Colombian father and a Venezuelan mother.  All that aside, Yasmin Deliz was named the Sexiest Female in 2011 by Forbes.  They're never wrong, are they?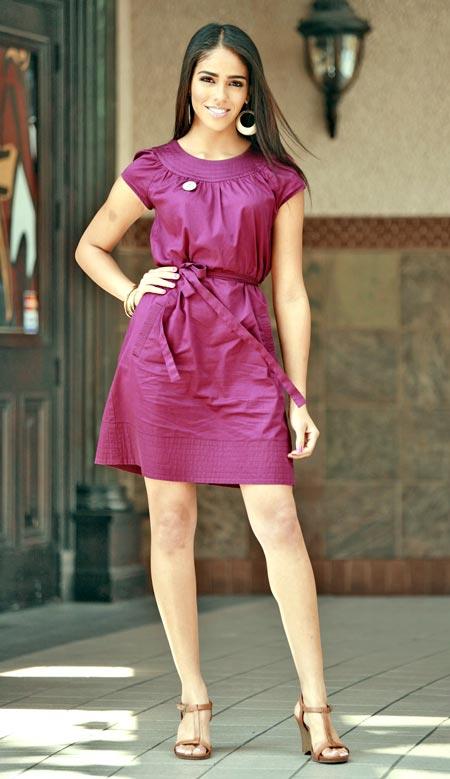 Dayana Mendoza
Dayana is a model and beauty pageant winner of Miss Venezuela 2007 and Miss Universe 2008.  She was born on June 1, 1986 in Caracas, Venezuela as Dayana Sabrina Mendoza Moncada.  She is an actress, known for Súper Sábado Sensacional (1972), Nothing's Fair in Love (2017), and The Mermaid Complex (2013).
Zuleyka Rivera
Zuleyka is a singer, TV host, dancer, beauty queen, model, and actress.  She won the title of Miss Puerto Rico Universe 2006 and went on to win Miss Universe of the same year (making her the fifth beauty queen from Puerto Rico to become Miss Universe).  Prior to winning the Miss Universe title, Zuleyka was involved in many beauty pageant competitions in her local town when she was a teen.  Thus honing her into becoming 2006's Miss Universe.  Zuleyka Rivera is also one of the youngest to win that title.  She was only 18 when she was crowned Miss Universe.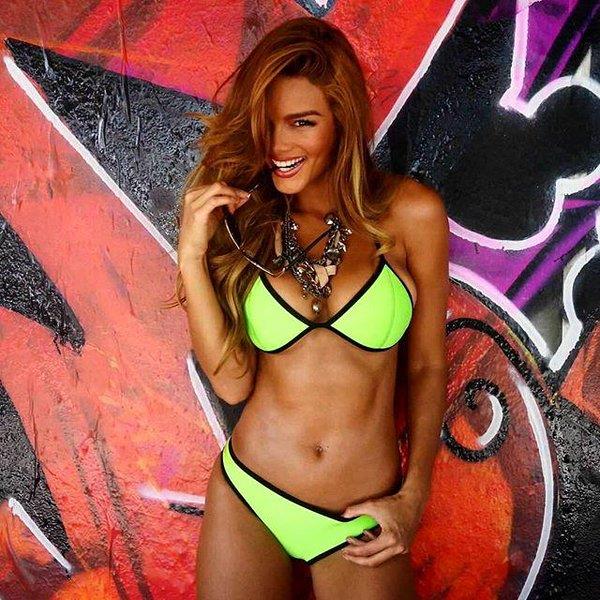 This major hottie was born Zuleyka Jerrís Rivera Mendoza on October 3, 1987, in Cayey, Puerto Rico. Even as a teenager, she possesses the characteristics of being a beauty queen.  She joined local beauty contests and did very well, winning the pageant of her hometown of Salinas.
Taliana Vargas
Taliana is a Colombian model and actress who is known for her roles on the soap operas Chepe Fortuna, Rafael Orozco El Idolo, Narcos (2015), and Love & Coffee (2016).  Taliana was crowned as Miss Colombia on November 12, 2007, thus bringing the first crown to her home department of Magdalena, Colombia. During the three-week-long competition, she was also awarded the Miss Elegance, Best Face Award, and The Queen of the Police. She was the 1st Runner-Up at Miss Universe 2008.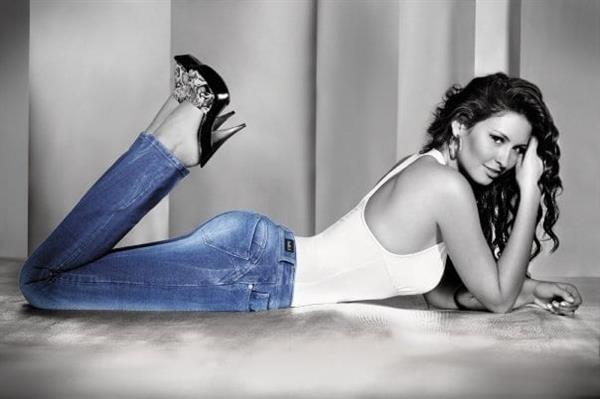 Taliana Vargas was born on December 20, 1987, in Santa Marta, Colombia.  She is of Greek descent through her grandparents and has Italian relatives.  She speaks fluent Spanish, English, and Italian, as well as some Greek and Arabic.
Carolina Marconi
Venezuela makes another appearance on this list with Carolina Marconi.  Born in 1978 in Caracas, Carolina is considered as one of the top 100 sexiest women from 2006 – 2009.  Her Italian name comes from her dad, and she has lived in Italy since she was 17.  Even in Italy they have Big Brother and Carolina, amongst many other films and TV shows, made an entry there.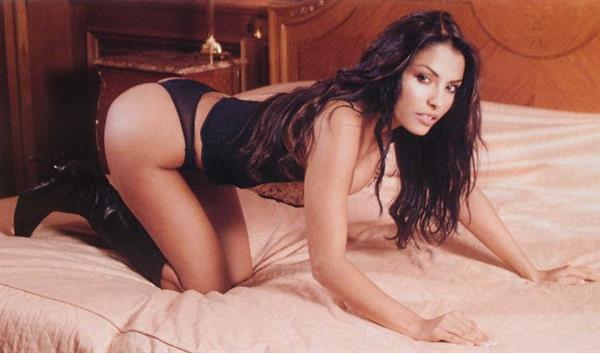 Leryn Franco
Moving away from the normal actress, model, singer personas, Leryn was actually a member of her country's Olympic team in 2004, 2008, and 2012.  Born in Paraguay in 1982, she excelled at throwing the javelin and broke enough records to make the Olympics.  Sportswomen usually have beautiful bodies and Leryn was no different.  Leryn Franco did modeling and calendars and cashed in on her beauty and her athletic talent and is still doing it.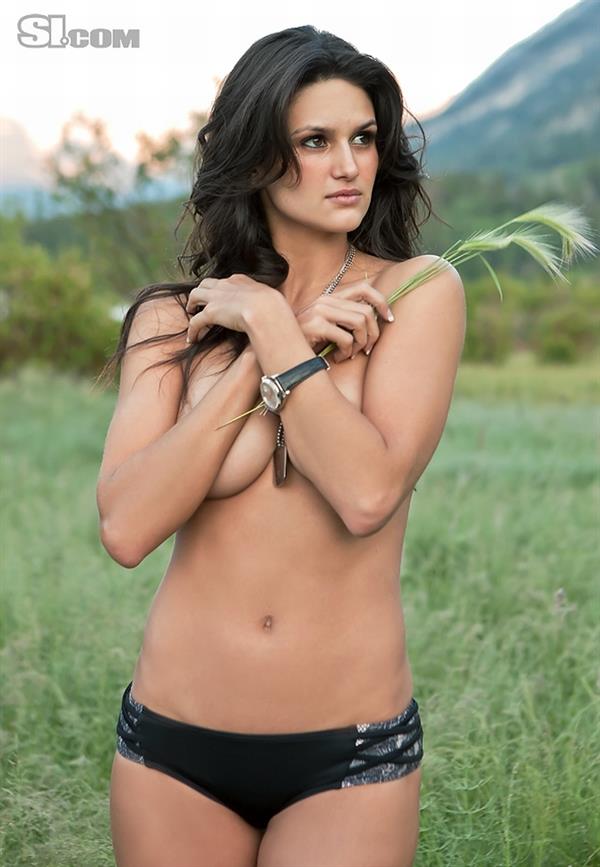 Rosa Acosta
Rosa is a Dominican actress, model, and fitness expert. She was named XXL magazine's Eye Candy of the Year in 2009.  She was also the Model of the Year and Cover Model of the Year by the Urban Model Awards in 2010 and 2012, respectively.  In 2013, she became a brand ambassador for Moriche Palm Diet and the face of Smoke Liquor.
Rosa is also a bit of an actress and has appearances in movies Still a Teen, Bird, Straight from the Horses Mouth, and Walter Latham's Comedy After Dark.  In addition, she was seen on commercials for brands such as including, Entourage, Frito Lays, Brilliante Detergent, and Orange Dominicana.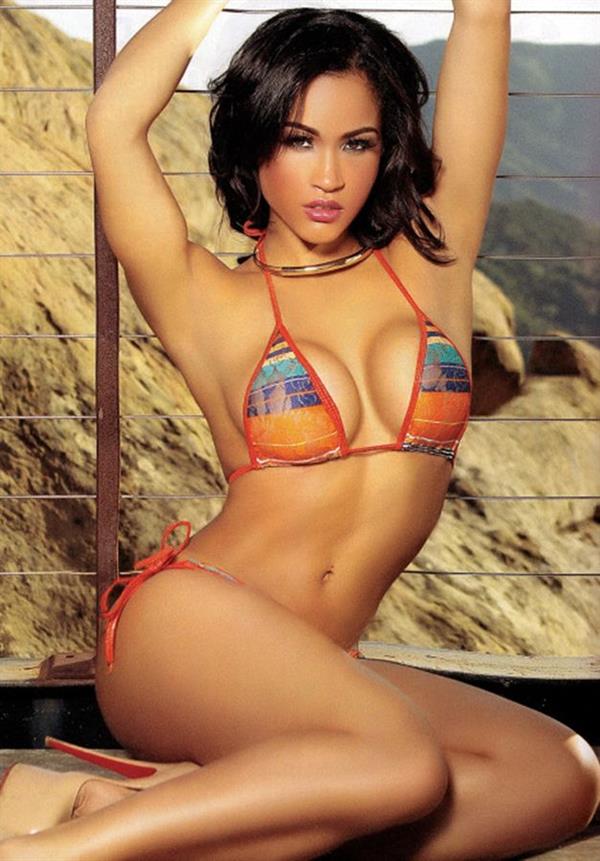 Rosa Acosta was born on April 30, 1984, in Santiago, Dominican Republic. Rosa started training in classical ballet when she was just 4 years old and attended Norma Garcia Ballet School.  She then became the youngest soloist dancer at Ballet Nacional Dominicano in 2002.  In addition, she attended the Institute of Culture and Arts.
Dania Ramirez
Dania Ramirez is a Dominican-American actress, best known for playing Rosie Falta in the comedy-drama television series 'Devious Maids.' She won the 'NAMIC Vision Award' and received a couple of nominations at the 'Imagen Awards' for her performance in 'Devious Maids.' Ramirez has also played prominent roles in popular films like 'X-Men: The Last Stand.'  She has appeared in the music videos of famous rappers like Jay-Z and LL Cool J.  In March 2010, she joined hands with rapper Queen Latifah to launch 'CoverGirl' cosmetics' 'Clean Makeup for Clean Water Campaign.'  She has also been featured in several magazines and top publications have included her in prestigious lists, such as 'Sexiest Ladies of the Year.'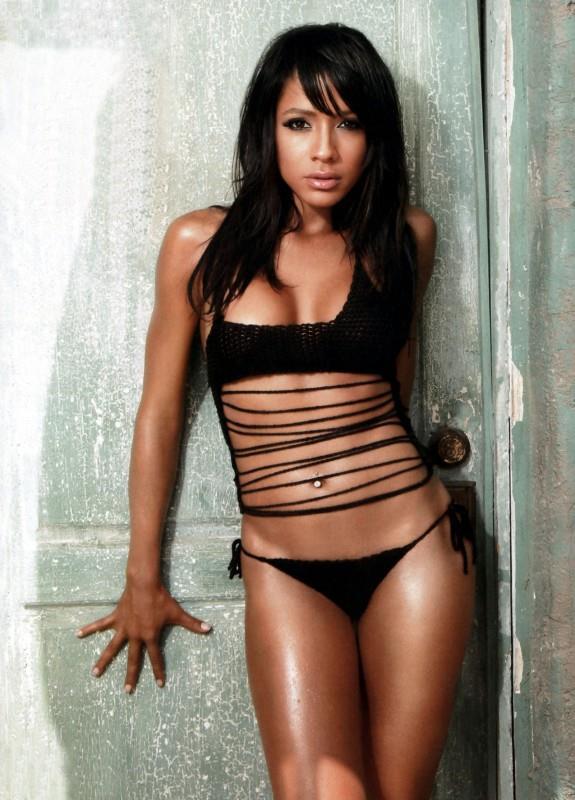 Emanuela De Paula
Emanuela is a Brazilian fashion model who is famous for being the spokesmodel for the UK retailer Next.  She has been the face of UK retailer Next for the past two seasons and can be seen in the 2009 Pirelli Calendar.  Emanuela has also replaced Pernille Holmboe as the new model for the Swedish clothing store Gina Tricot.  Oh, and she is also known for having made appearances in the 2008, 2010, and 2011 Victoria's Secret Fashion Show events.
Emanuela de Paula was born on April 25, 1989, in Cabo de Santo Agostinho, Pernambuco, Brazil to a White Brazilian mother and an Afro Brazilian father.  Yup, she is of mixed African, Dutch, and Native Brazilian descent.
Mariam Habach
This delicious young lady is the current Miss Venezuela.  She was born in 1996 and we can assume that she works as a model.  As well as flashing her body at beauty pageants, Mariam Habach is studying to be a dental nurse.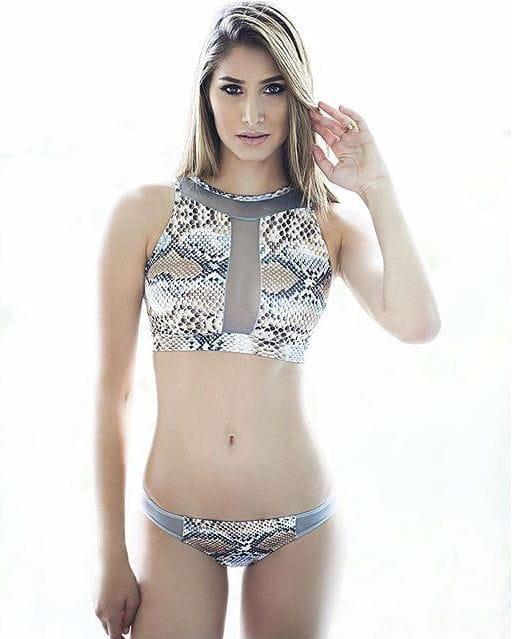 She is far from being a dumb blonde as she can speak 4 languages: Spanish, English, Arabic, and Italian.  She represented Venezuela at the 2016 Miss Universe which was won by Miss Philippines in that stuff up of the announcement.
Jessica Cediel
Jessica Cediel is a Colombian journalist, model, and TV personality most famous for being in a variety of shows like Muy Buenos Dias, Nuestra Semana, Nuestra Tele and Estilo RCN.  In 2012, Jessica won the TVyNovelas Award for Favorite Entertainment Presenter.  From 2014 until the end of (November to be exact) 2016, she was a part of the panel of presenters for Univision (in Florida).  And on November 22, 2016, she returned to her country to present Yo Me Llamo de Caracol Televisión.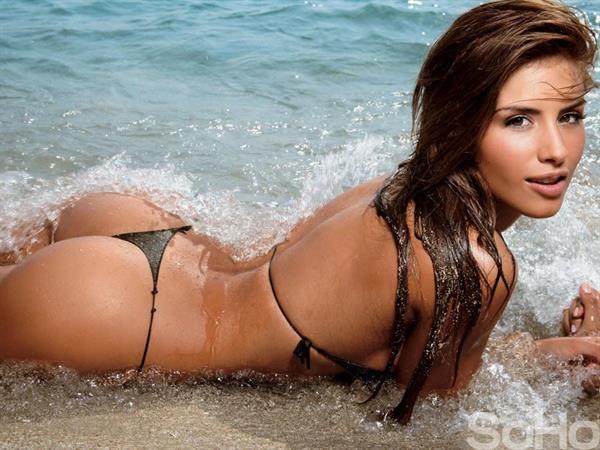 Jessica Cediel is also an actress who has appeared on telenovelas like Hasta Que la Pata Nos Separe and on films such as La Película (2017), Una Comedia Macabra (2017) and Todas Para Uno (2014).
Jessica Cediel was born on April 4, 1982, in Bogota, Colombia.  She studied Social Communication and Journalism at the University of La Sabana.  In 2002, before completing her studies, she participated in the Miss Bogota pageant.  She bagged the title and went on to represent the capital in the nationwide Miss Colombia pageant.  Her participation in the pageant opened doors for her to work on Colombian Television.
Maricris Rubio
Born in Trujillo, Peru, she won the title "Queen of Spring" in a local, but well-known pageant.  She continued winning the occasional beauty competition and one look at a photo will tell you very easily why.  Her win as Miss Libertad set her on the road to fame.
Maricris Rubio works as a model now and with her figure and looks she is very popular on TV to say nothing of how men look at her in those magazines for which she posed earlier in her career.  She was born in 1978 and that puts her at almost 40 and still looking very hot and sexy.
Marthina Brandt
Who can forget the Brazil girls in the crowd at the 2014 World Cup who made the cover of everything?  It's true that Brazilian women are absolutely gorgeous and Marthina Brandt is no exception, winning the Miss Brazil beauty pageant last year, 2015.
She was born in 1992 and represented her country at the Miss Universe competition.  Marthina Brandt is a law student so it's possible that we won't see much more of her unless she does some modeling and TV and movies and magazines, and…  well, you get the picture.
Sandra Valencia
Sandra Valencia is one of the top models in Latin America.  At only 19, she had already posed with leading brands such as Diesel, Americano, Chevignon, Onda de Mar, Avon, Celebra la Vida Fashion Show, Stop Jeans (2014), Satori Fit MUA System, CB magazine (2014), and Satori Medicina (2015).  Sandra also became the face of Besame (lingerie catalog) and one of the models of Leonisa Fashion Week in Ecuador.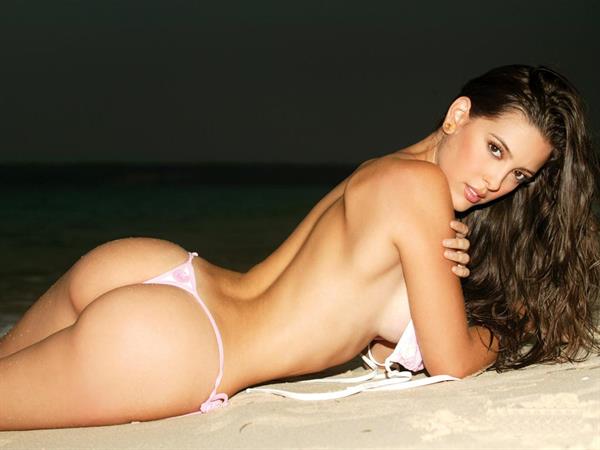 Sandra Lorena Valencia was born on December 28, 1987, in Medellin, Colombia.
Valeria Mazza
Valeria Mazza is an Argentine model and businesswoman.  Considered as the first Latin American supermodel, she rose to prominence in the 1990s and became a household name after appearing on the cover of the Sports Illustrated Swimsuit Issue of 1996 alongside Tyra Banks.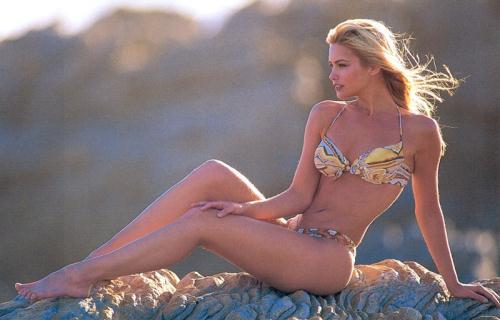 Valeria was born on February 17, 1972, in Rosario, Santa Fe, Argentina.  She is also an actress, known for Paparazzi (1998), Sanpellegrino Calze (1996) and Viudas e hijos del Rock & Roll (2014).
Pilar Montenegro
This hot Mexican beauty was born in 1969 and started her acting career as a ten-year-old.  She is also an accomplished singer but preferred the glamor of the big screen.  Despite that preference, her real fame came from singing, and her albums have been extremely popular in Latin American music genres.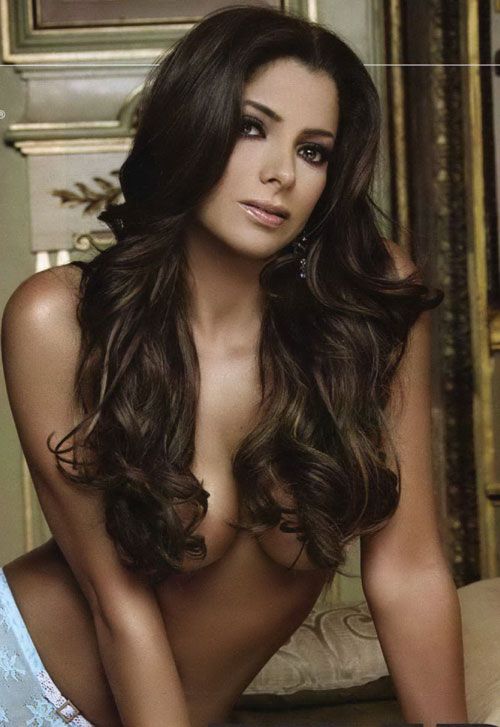 Carolina Ardohain
41-year-old Carolina was born in Buenos Aires, Argentina and she is one hot-looking momma.  She lists herself as being a model, dancer, and mother.  She has appeared in fashion shows and hosted a few TV shows as well.  With a body like that, her appearance as Victoria's Secret model is a given!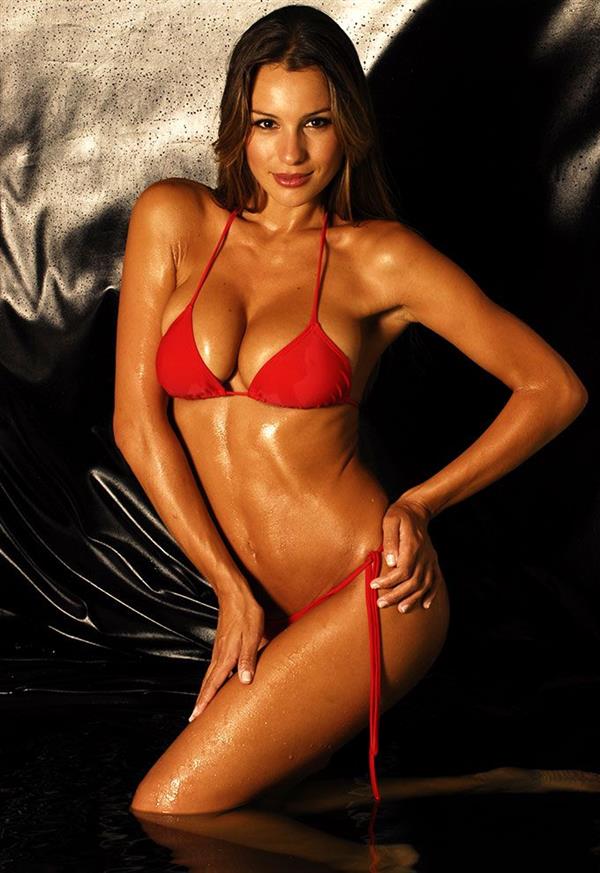 Elsa Benitez
Mexican model and TV host known for her Sports Illustrated cover in 2001 as well as her campaigns with Chanel, Pierre Balmain, and John Galliano.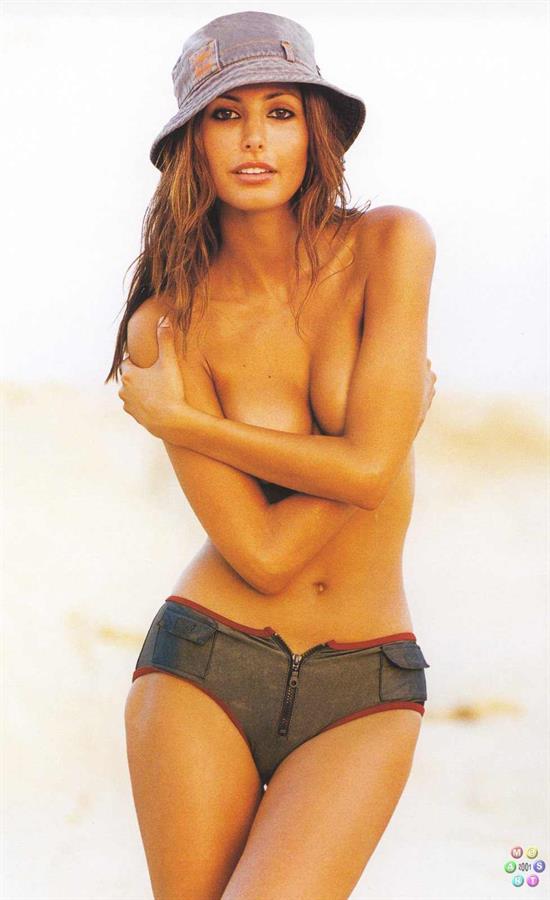 After winning a modeling contest in 1995 in Costa Rica, Elsa Benitez secured representation and began modeling professionally.
And there you have it, dear readers.
See you on the next one!