By now you should know that we so love fitness models (and yes, Instagram fitness models as well).  Because aside from setting our souls on fire, they also inspire us to do more than just binge-watch and/or play games.  Yup, some of us have gone to the gym or just worked out at home.  Because aside from their photos (which we focus heavily on), their stories from being unhealthy to almost being an avenger make us conscious of what we should look like and feel like.
So we've compiled 25 of the hottest fitness models on Instagram you should be following.  Oh, and a good number of them, we've featured before.  So here they are in no particular order.
Emily Skye
Emily Skye is an Australian professional fitness model and wellness coach who advocates for healthy living and mental health awareness.  She is also an Instagram celebrity who is famous for posting makeup-free pictures.  Aside from modeling and being a fitness guru, Emily here is also a bit of an actress and she has experience when it comes to TV hosting, photography, and editing.  She is also the winner of 2011's WNBF Miss Figure and Fit Body and she was listed by Forbes (at number 3) as one of the 'Top Fitness Influencers in the World'.
In 2013, Emily launched her own brand called Emily Skye 30 Day 2 Shred, which is based on eating habits, workout programs, and diet schedules.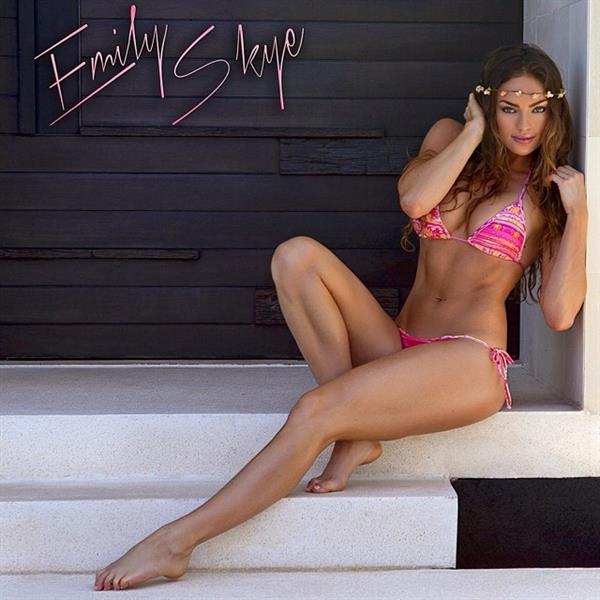 Join Emily's over 2.7 million followers on Instagram for her latest photo uploads and workout tips.
Sommer Ray
We'd be surprised if you weren't familiar with Sommer Ray.  She has more Instagram followers than many A-list celebrities.  And not without reason: she is absolutely stunning and hilarious.  She's also known for having one of the best booties on Instagram (and she's not afraid to flaunt them).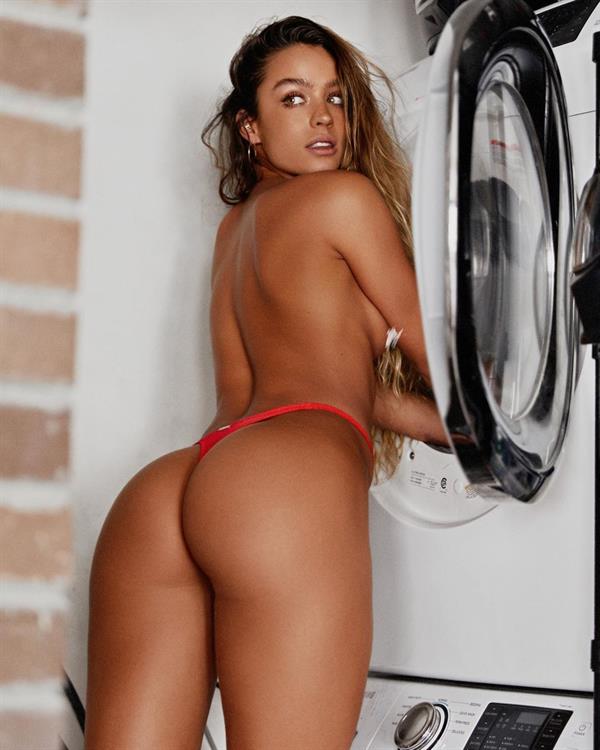 Sommer is a refreshing change from the stress and drama of social media, with her lighthearted and sometimes hilarious posts (which occasionally feature other big-name celebrities and influencers).  She also has her own line of workout clothing to keep your gym looking fashionable.
Join her over 26.3 million followers on Instagram and just plain fall in love with her.
Kayla Itsines
Kayla Itsines is an excellent motivator.  She is a passionate personal trainer who is all about making people look and feel their best.  She was named one of the 30 most influential people on the internet by the New York Times.
Kayla is world-famous for her fitness e-book series, 'Bikini Body Guides', and her nutrition planning and workout app called 'Sweat with Kayla'.  She frequently does fitness tours and has been featured in Forbes, Bloomberg, and Self, among other publications.
Give her a follow and join her over 15 million followers on Instagram for her newest hot posts.
Anllela Sagra
A former model in Colombia, Anllela Sagra traded the runway for the squat rack.  Soon after (early 2010's) she blasted on the fitness scene when she won several bodybuilding physique competitions.
Anllela Sagra studied fashion design and modeling and that helped her in her career as a model.  Anllela started participating in various fitness competitions which led to her transition into the fitness industry.  She later then focused full-time on fitness training and pursued becoming the first international fitness model from Colombia.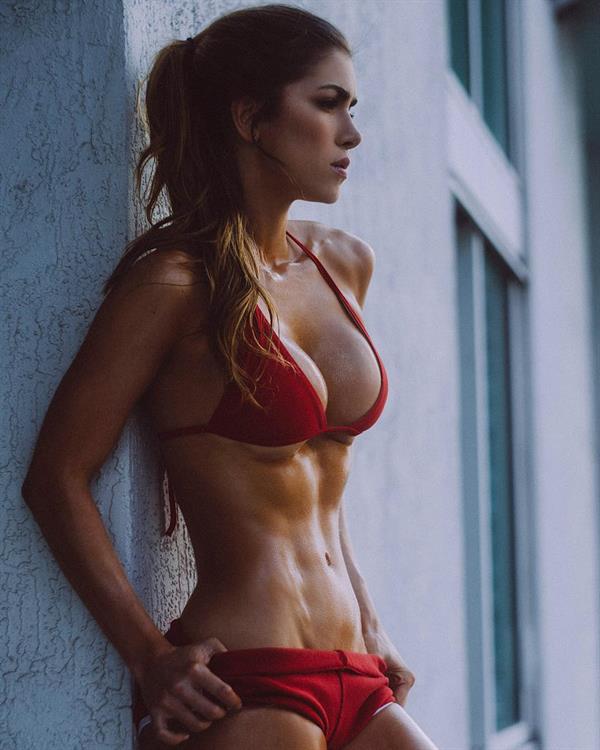 She's got over 16.4 million followers on Instagram and you should totally follow this fitness goddess.
Valentina Lequeux
Valentina is an Argentinian-American fitness model, personal trainer, and Instagram/internet sensation.  She started posting photos and videos in 2016 and from there she quickly became famous.
Valentina Lequeuz holds several sponsorships for her fitness and modeling including Bang Energy Drinks.  She also created a website to offer her services as a personal trainer, providing workout tips, nutritional guides, and workout videos.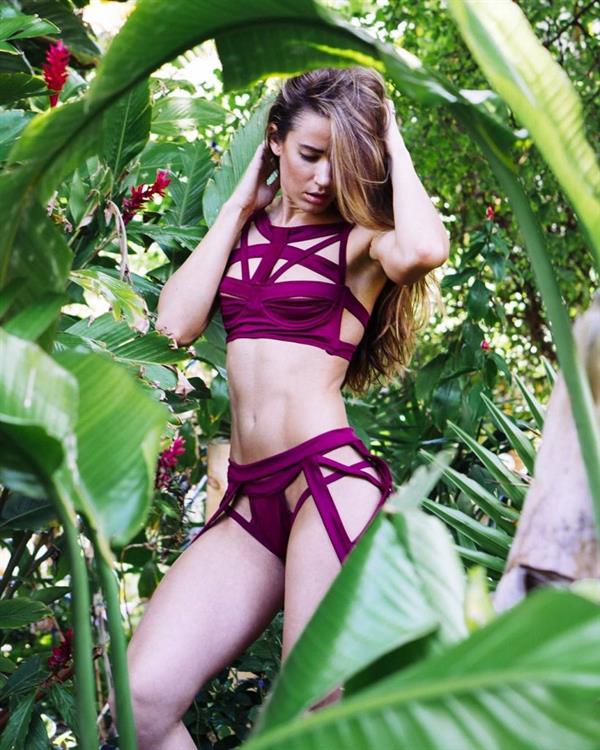 Join her over 1.8 million followers on Instagram for her latest workout tips and other personal photo uploads.
Anita Herbert
Anita Herbert is a fitness competitor from Hungary that's all about lifting up other athletes. She made waves in physique competitions in 2015 and 2016, securing 1st place in several events:
2015 NPC Southern States & CJ Classic, 1st and Overall
2015 NPC Miami Muscle Beach Contest, 1st and Overall
2015 NPC, 1st and Overall
2015 NPC Sunshine Classic, 1st and Overall
2015 NPC Tampa Bay, 1st and Overall
2016 IFBB Arnold Amateur North America, 2nd (Pro Card)
2016 IFBB Fort Lauderdale Cup, 1st
2016 IFBB Naples Pro, 3rd
2016 IFBB Pittsburgh Pro, 10th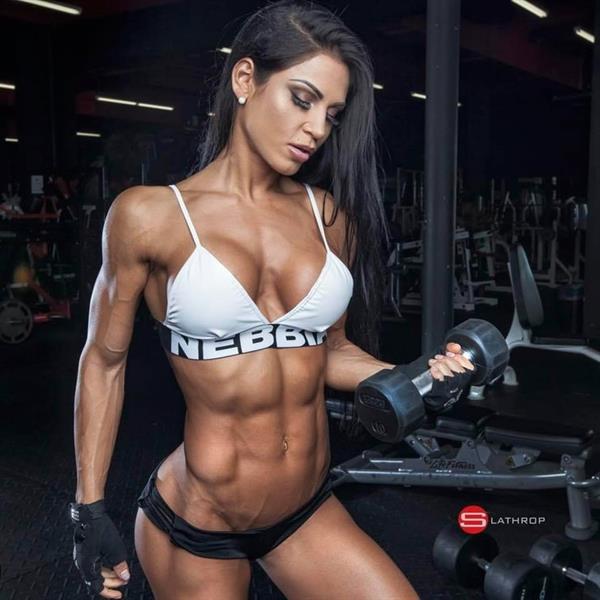 This lady is without a doubt one of the best in the business when it comes to physique sculpting.  This is evident in her posts of some impressive before and after photos from her FitQueen users, as well as inspirational photos of her own success.  So what are you waiting for?  Give her a follow on Instagram and join her over 2.8 followers.
Jena Frumes
Jena Frumes is a popular social media model in the United States.  After some work on 'Wild N Out,' the New Jersey native rose to fame on Instagram.  She has since appeared in high-profile television shows and music videos, as well as launched her own line of merchandise.  She has also appeared on ANS Wolfpack as a fan favorite colander girl.
What's more, Jena recently had a baby with superstar Jason Derulo!  And make no mistake, she wasted no time bouncing back from pregnancy.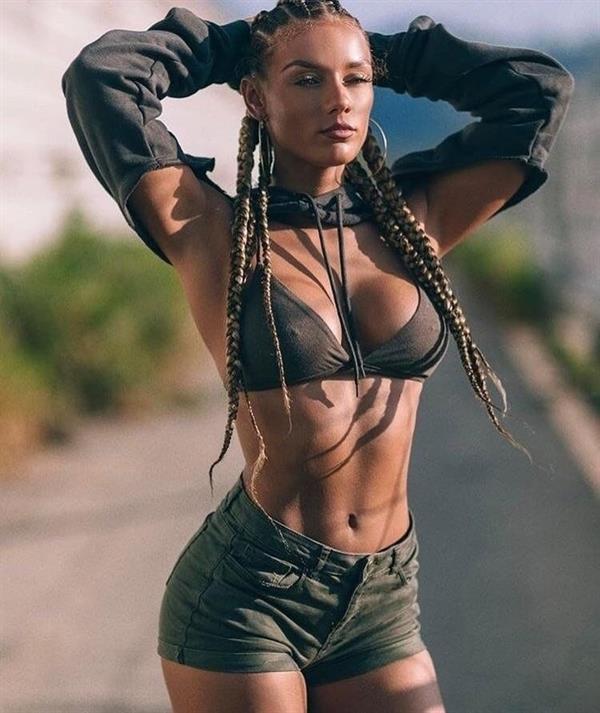 Join Jena's over 4.8 million followers on Instagram for her latest uploads and other lifestyle pictures.
Katie Crewe
Katie Crewe (CSCS & CNP) motivates her followers with her commitment to fitness and her stunning new mom body.  She uses her energy and expertise as a dynamic fitness coach to help her "Crewe members" reach their workout goals.  She even has a Mom Crewe option for those who are ready to move on from motherhood.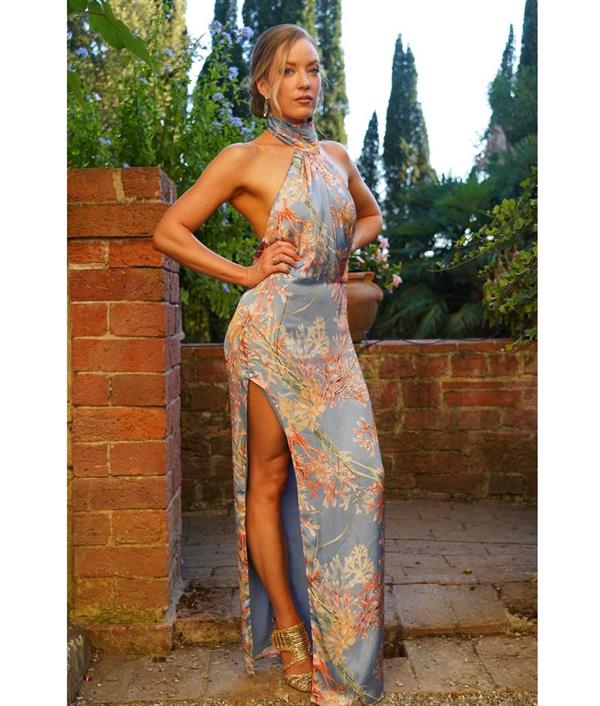 Be sure to give her a follow on Instagram, folks!
Krissy Cela
Krissy Cela here is an Albanian personal trainer and fitness model who is well-known for her workout and nutrition plans on her website, Cela Simplicity.  She's also the founder of her very own activewear company, Oner.  Krissy is also the author of her own book filled with fitness advice, recipes, and expert tips on staying healthy.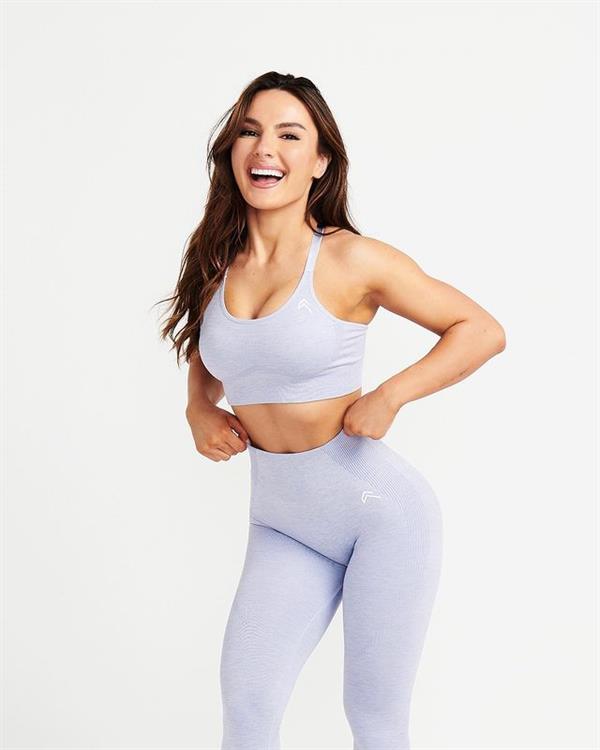 Join her over 3 million followers on Instagram for her latest personal posts and workout tips.
Stephanie Sanzo
Stephanie, also known as Steph Fit Mum, is a fitness celebrity and personal trainer from Australia.  She had never been interested in the gym or physical exercise until she had children and gained 25 kilograms (55lbs). She made the decision to begin training at that point.  She quickly became addicted, even referring to herself as a serious gym fanatic.
Stephanie Sanzo completely transformed her body after three years of dieting and weight training.  She gained a large number of followers along the way, who were inspired by her unwavering dedication and excellent results.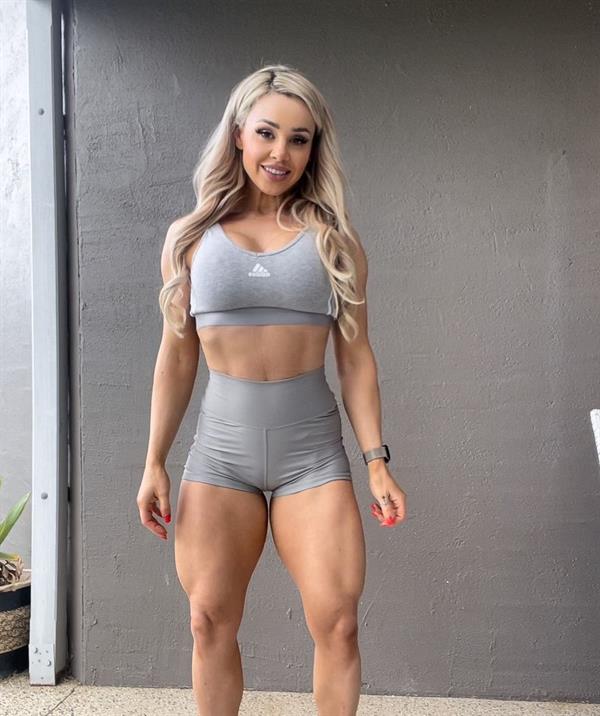 She had further success after joining a few minor competitions, starting in 2012.  In 2013, she took second place in one of her physique competitions.  All the while, she was raising two kids.  Although Stephanie stopped competing, her fitness career was really just beginning.  Nowadays, she is regarded as one of the fittest moms on the planet.
Following her on Instagram will give you access to some incredible workout routines.
Michelle Lewin
Michelle Lewin is one of the most famous fitness models worldwide.  As a Venezuelan immigrant, her continued success is inspiring. Her impressive career in NPC and IFBB physique fitness in 2014 put her on the map:
2014 Nordic Pro: 10th place
2014 PBW Championship – Tampa Pro: 4th place
2014 Europa SuperShow – Dallas: 3rd place
2014 Europa Show of Champions – Orlando: 12th place
Michelle is known as the "Latin Queen of Fitness," having graced the covers of over 30 major magazines with her superbly toned physique.  She also created the FITPLAN app, which is one of the most downloaded in the industry.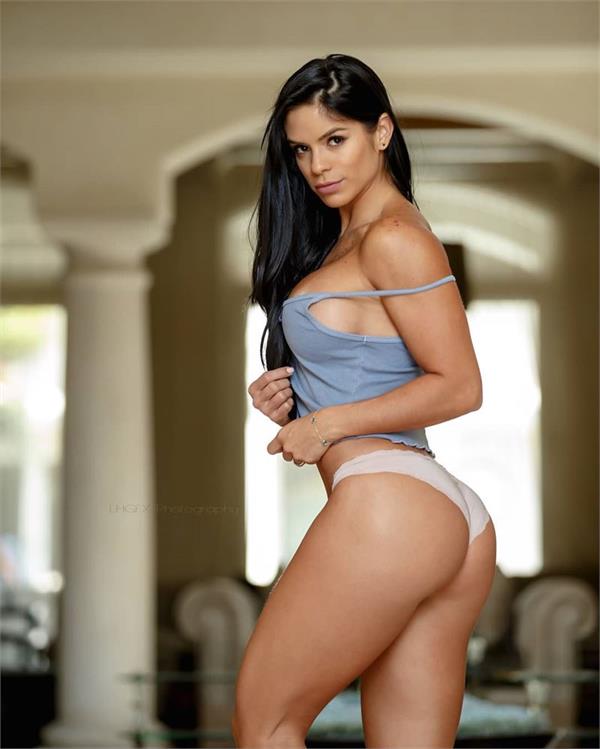 Follow Michelle Lewin on Instagram for the latest about her.
Kelsey Wells
Kelsey Wells is a proud and dedicated wife and mother from Australia, as well as one of the most well-known names in the fitness industry.
If you are a mother or soon-to-be mother, you will appreciate what she has to offer in terms of workouts and inspiration.  She created a well-known post-pregnancy training program to help mothers regain strength and love for their bodies at any stage of motherhood.
Kelsey is as humble and inspiring as she is athletic.  Her positive attitude and support for women's empowerment make her an ideal fitness model to emulate for a dose of authenticity.  Her workouts are also effective and innovative, which will help you mix up your routine.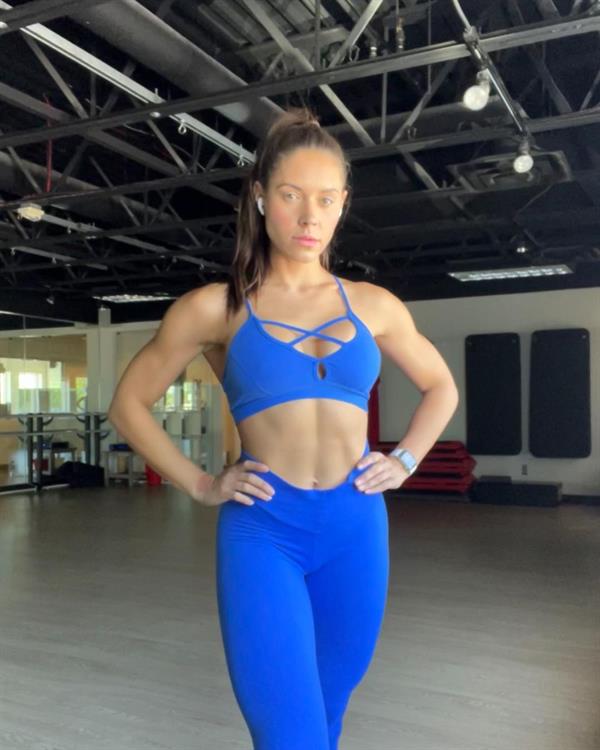 If all of that doesn't pique your interest, we're sure her super-toned body will.
Follow her on Instagram for a daily dose of her inspiring photos.
Chontel Duncan
Chontel Duncan is an Australian model, pro trainer, and HIIT gym owner.  She is also a former beauty pageant contestant and Miss Universe finalist, which should come as no surprise given her appearance.
Chontel became famous after documenting her post-pregnancy transformation.  She made headlines around the world for having a six-pack throughout her pregnancy and regaining it only one week after giving birth.  She was also open about the drawbacks of all of this.
Overall, her impressive frame, bright smile, dynamic work ethic, sweet dedication to her family, and complete authenticity will make checking in on her page worthwhile.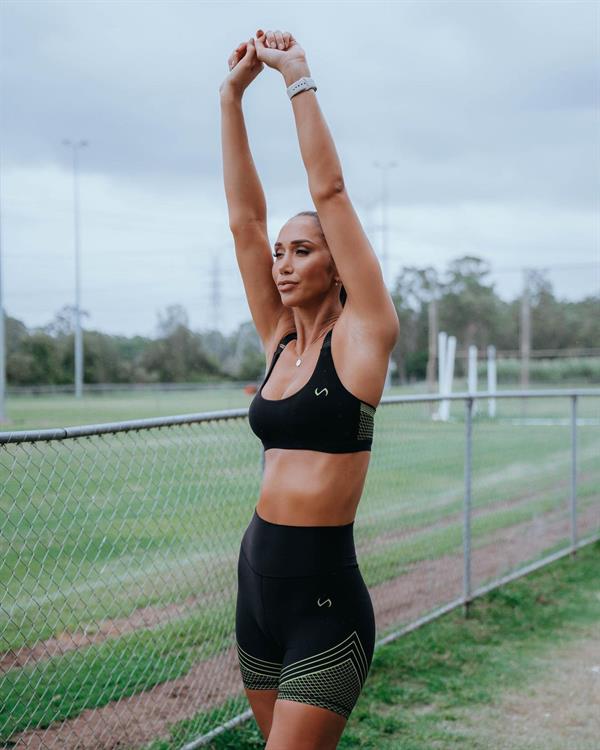 Join her over 1 million followers on Instagram for her latest workout tips.
Jen Selter
Jen Selter follows a strict no-negativity policy in order to keep herself and her fitness at the top of their game.  She rose to fame on Instagram as the original Booty Queen of IG, where she shared her love of working out and its stress-relieving benefits.  Her physique has clearly benefited as well!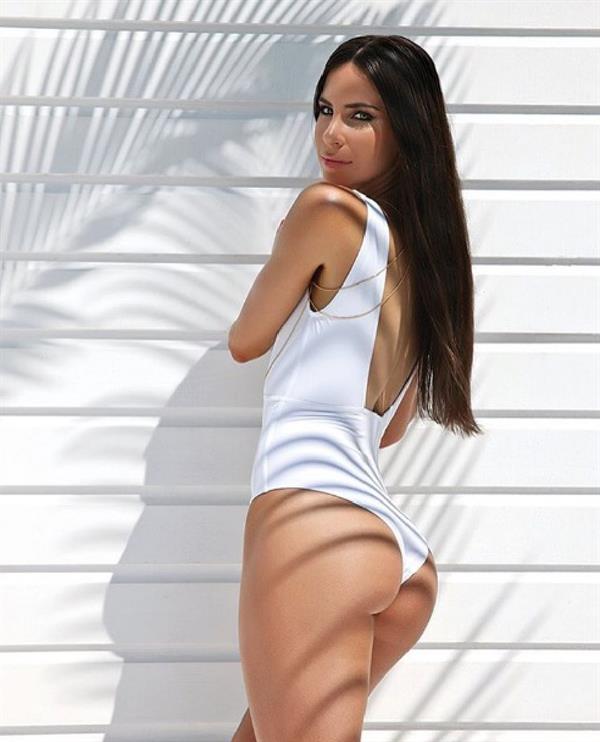 Follow her on Instagram for her awesome posts on snack ideas, fitness goals, and day-to-day life.
Paige Hathaway
Paige Hathaway is an American fitness cover model, entrepreneur, and social media star best known for her fitness and motivational content posted to her Instagram account as well as her self-titled YouTube channel.  Right at the start of her career, she ranked second at the 2012 Ronnie Coleman Classic, the biggest NPC statewide competition in the United States.  The next year, she was named the FLEX August 2013 Bikini Model Search Winner.  Since then, she has graced the covers of many prestigious magazines, such as Fitness Gurls, Women's Health and Fitness, Oxygen, Inside Fitness, MOST, Livid Magazine, Muscular Development, Dakini Magazine, and many more.  She has endorsed the brand Shredz for three years.  She participated in the BodyPower UK Expo 2013 as part of the Gymshark team.
Paige has her own membership program available on her website and also provides separate personalized diet and workout regimes for interested people.  Through her website, she offers the "Fit in 5" challenge which claims to make the participants fit in 5 weeks.  She also released her own calendar in 2017.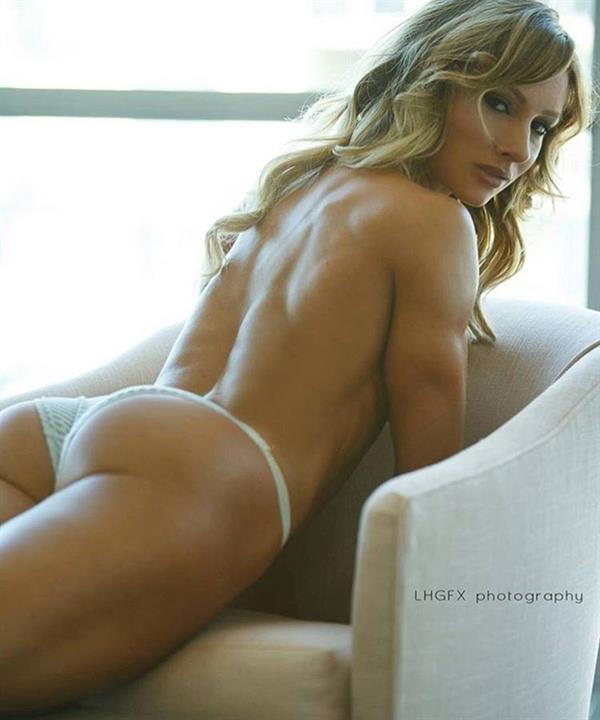 Join her over 3.7 million followers on Instagram for her latest personal posts and workout tips.
Eva Andressa
Eva Andressa is a Brazilian fitness guru, bodybuilder, and model who has appeared on the covers of various fitness and wellness magazines, as well as an Athletica Nutrition-sponsored athlete.  She has appeared on TV shows as well as on the covers of various fashion and fitness magazines.  Eva is also a big Instagram star with a huge fan base all over the world.
She won IFBB, Overall Champion Brazilain in 2009, IFFB Brasil in 2008, and several other awards.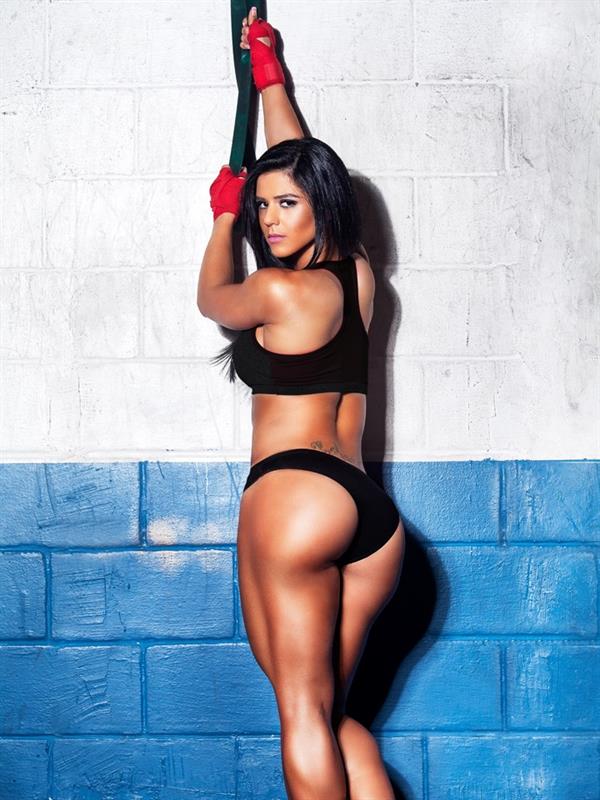 Join her over 6.2 million followers on Instagram for her latest personal fitness posts.
Noel Arevalo
Noel Arevalo has a lengthy resume.  She is a NASM-certified personal trainer, powerlifter, and bikini competitor (placed 1st in GovCup Open and 16th in NPC USA Championships in 2015).  She has also overcome significant obstacles in her life, which makes her even more inspiring.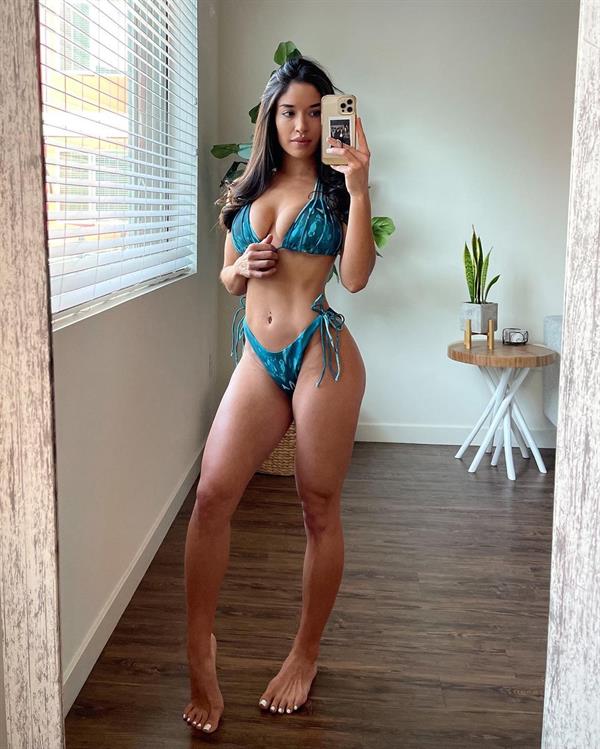 Follow her on Instagram for some fantastic workouts suitable for all fitness levels.  She also includes some inspiring swimsuit photos with some truly breathtaking scenery.  You can even train with Noel virtually through her online Fit Queen Academy.
Whitney Simmons
Whitney Simmons is an American social media celebrity, fitness model, health vlogger, and Gym Shark athlete. She rose to fame after posting motivational and instructional videos on YouTube for women. She is also the co-founder of a health and beauty brand called TULA.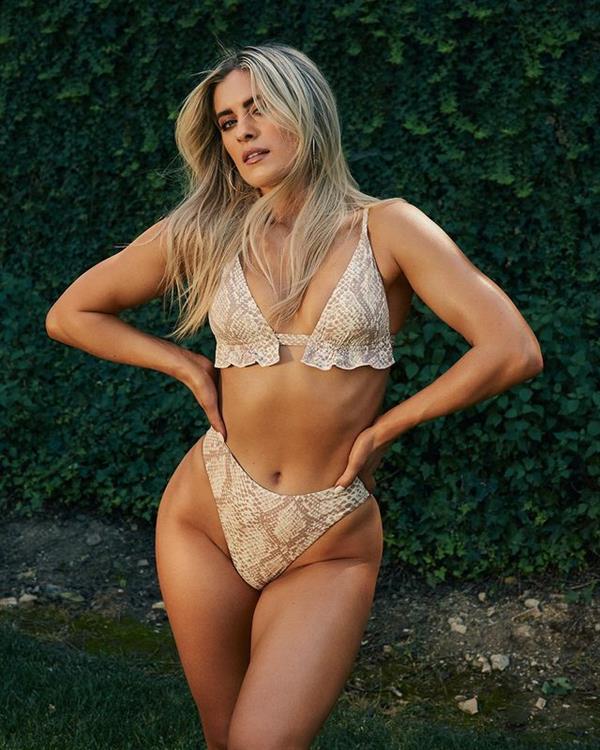 Join her over 3.4 followers on Instagram to check out her amazing workout gear and motivating advice!
Tammy Hembrow
Tammy Hembrow is a Trinidadian-Aussie who became famous back in 2014 when she documented her pregnancy on social media at only 20 years old.  Now, she is a badass, super fit, highly successful entrepreneur.  She has her own line of workout wear as well as her own supplements.  Her app Tammy Fit is also sure to get you into shape with her guided workouts and tutorials.  Plus, her adorable family is as imposing as her abs.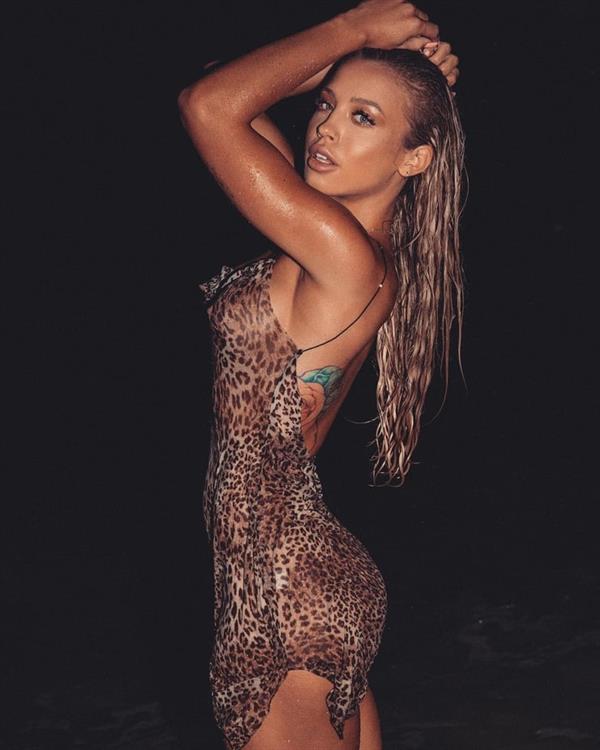 Join her over 15.7 million followers on Instagram for tons of her motivating posts!
Karina Elle
Karina Elle is a Florida-based fitness model, trainer, and former cross-country runner and cheerleader.  She was also a bikini competitor, winning the World Fitness Federation Pro Bikini Championship with the highest score.
She's been a social media sensation for many years, and her popularity has never waned.  This is due to the fact that she is genuine, inspirational, and extremely helpful to those who are embarking on their own fitness journey.  Not to mention her Asian/European looks and tall slender body makes her extremely attractive.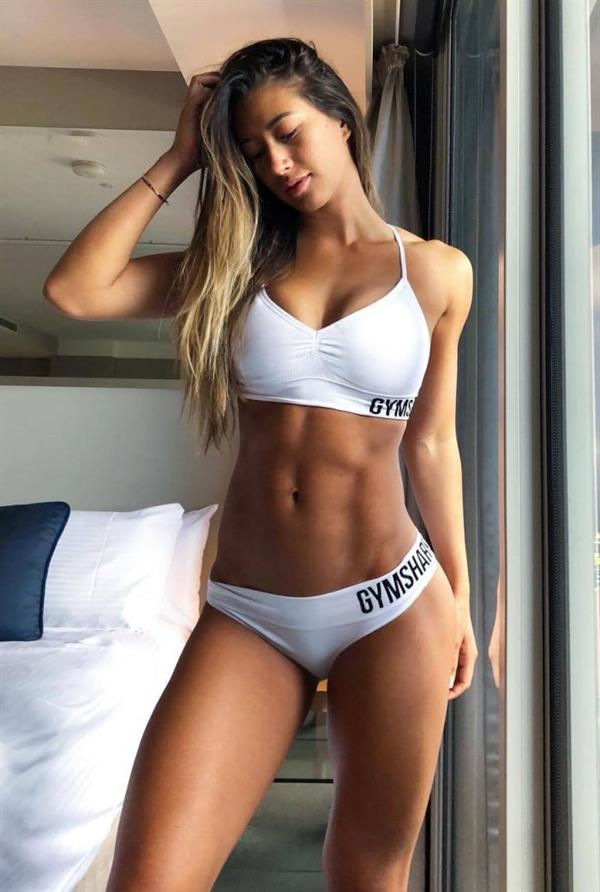 Follow her Instagram for her beautiful pics, great workouts (both at home and gym), and nutrition advice.
Massy Arias
Formerly known as Mankofit, she is a certified personal trainer and health coach.  She is also a wellness coach, nutritionist, fitness model, entrepreneur as well as a loving and proud mother.  Massy is a serious inspiration for women around the world who are looking up to her as a role model.  Her style greatly tells that she doesn't stick to a single style of training and includes a healthy mix of various techniques like resistance training, yoga, calisthenics, and sprinting.
Massy Arias has been featured by Cosmopolitan, Huffington Post, and WorldStar HipHop.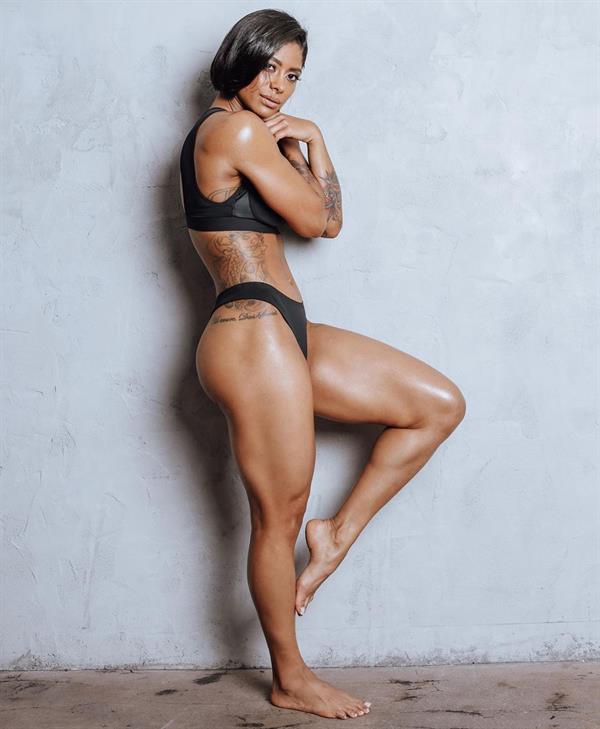 Follow her on Instagram for inspiring clips and fun videos.
Lauren Drain
Lauren Drain Kagan is an American fitness model, nurse, and author who is famous for being a former member of the Westboro Baptist Church.  She wrote the 2013 book Banished, which chronicles her experiences and eventual banishment from the church.
In terms of her career in physique competition, which ended many years ago and helped boost her career as an influencer, she has some impressive accolades:
2014 WBFF Boston Bikini, 9th
2014 WBFF Canada Fitness, 5th
2014 WBFF NYC Bikini, 2nd
2014 WBFF Boston Bikini, 2nd
2014 WBFF Rhode Island Bikini, 1st (Pro Card)
Join her over 4 million followers on Instagram for her latest workout tips and other hot posts.
Daisy Keech
Daisy Keech is a fitness model and social media influencer best known for her bikini poses and fitness modeling.  Her self-titled YouTube channel, where she posts and demos workout tips and routines, has also grown in popularity (in a bikini or in a truly tight workout outfit).
Daisy Keech is also an actress, having appeared in Six Feet from the Edge (2017).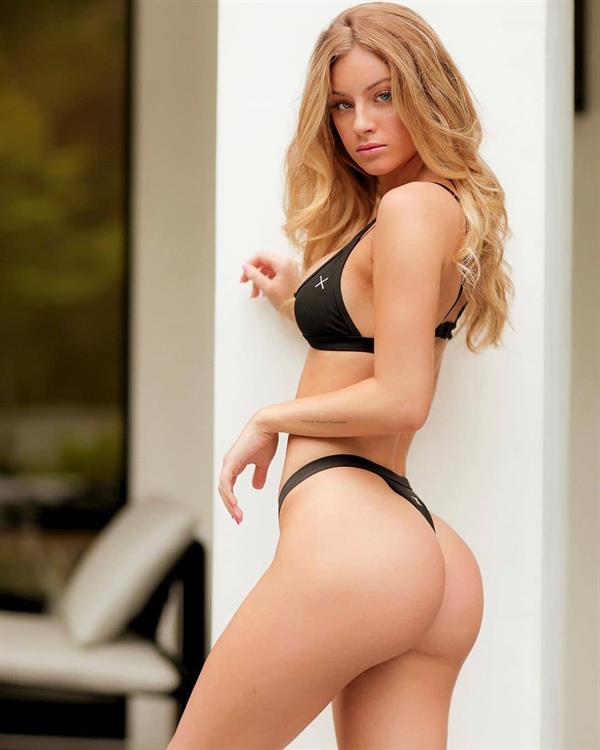 Join her over 6 million followers on Instagram for her hot and fit personal posts.
Amanda Lee
Amanda Elise Lee is a Canadian fitness model (she is also a certified personal trainer and Pilates instructor) and social media sensation who has earned over 11.5 million followers on Instagram.  She is also the ambassador for the health and fitness supplement company EHPlabs.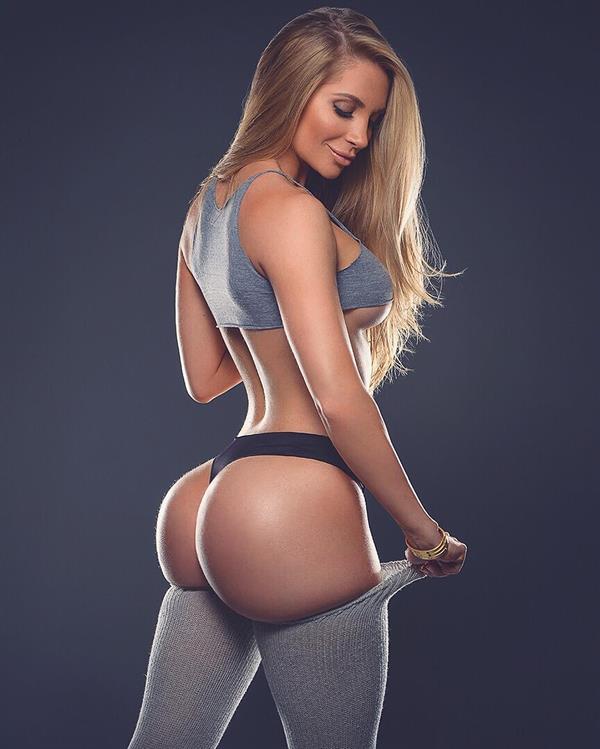 This amazing, body-beautiful babe came to the spotlight after a famous dancer tagged her on a post on Instagram.  Overnight, all of Amanda's posts went viral.  Amanda is now a well-known face in the fashion industry and she also models for famous fashion designers.  She also became an entrepreneur after launching her own website and releasing her own calendar (on her official site).
Elizabeth Zaks
Elizabeth Zaks is a Russian-American fitness model who is most famous for her Instagram page where she posts workout photos, workout videos, and of course…  her bikini modeling.  She has also maintained her own self-titled YouTube channel, where she has frequently posted fitness vlogs and workout tutorials.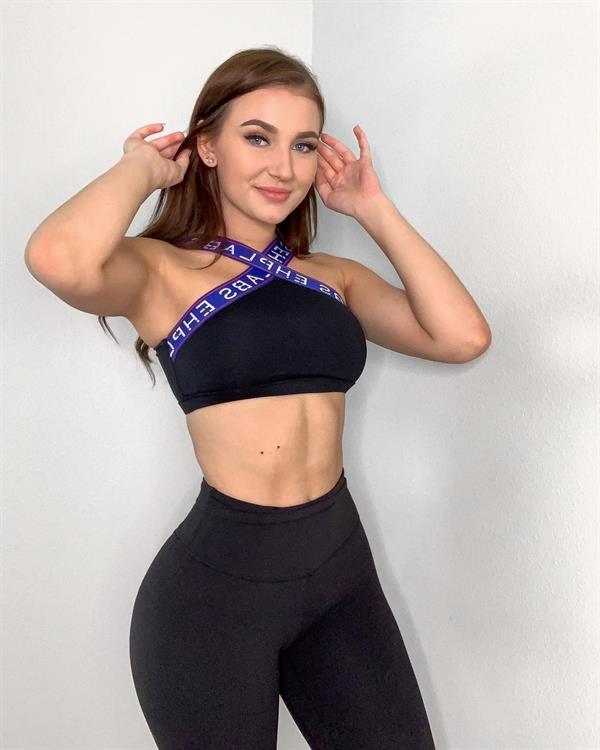 Follow her on Instagram for a daily dose of her hot, hot posts.
See you again next time for another hot listicle!